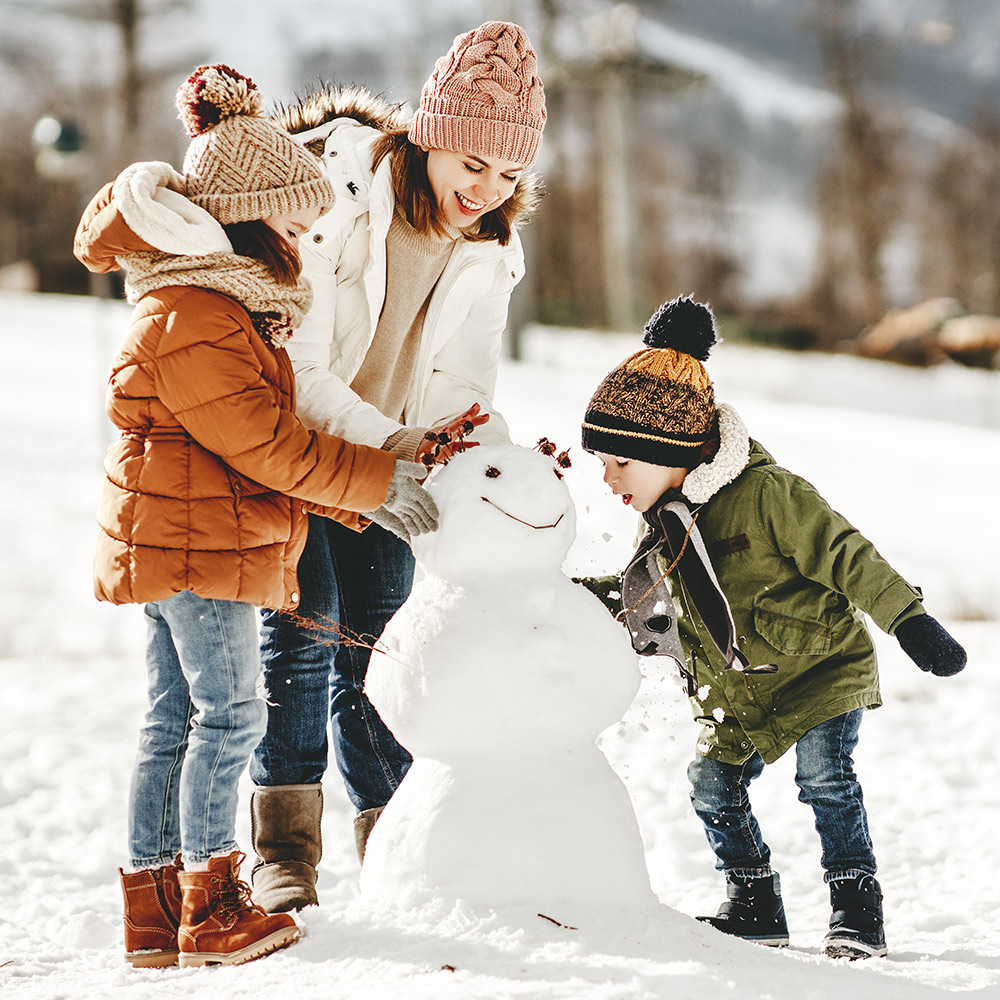 Winter weather can be tough on a home, inside and out. Keep your home warm, cozy and in good shape with a solid maintenance plan before a winter storm hits. Take the time to evaluate, clean and make repairs as necessary. From changing out clogged filters to adding more exterior caulk, this handy checklist makes winter home maintenance a snap.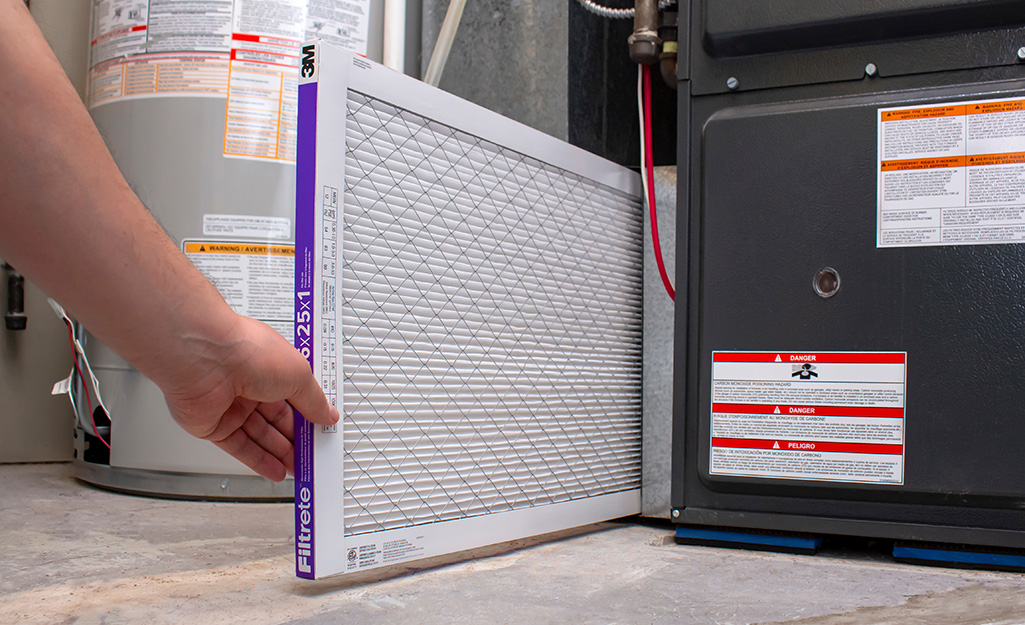 Your heating system will more likely be operating constantly, so you want to make sure it stays in top condition. At the start of the winter season, schedule a professional heating system inspection. 
Especially in the colder months, your furnace fan works to pull in a lot of air filled with dust and dirt. Halfway through the winter, consider changing out the HVAC filter. A clogged filter produces cold spots and can reduce airflow, making your furnace work overtime.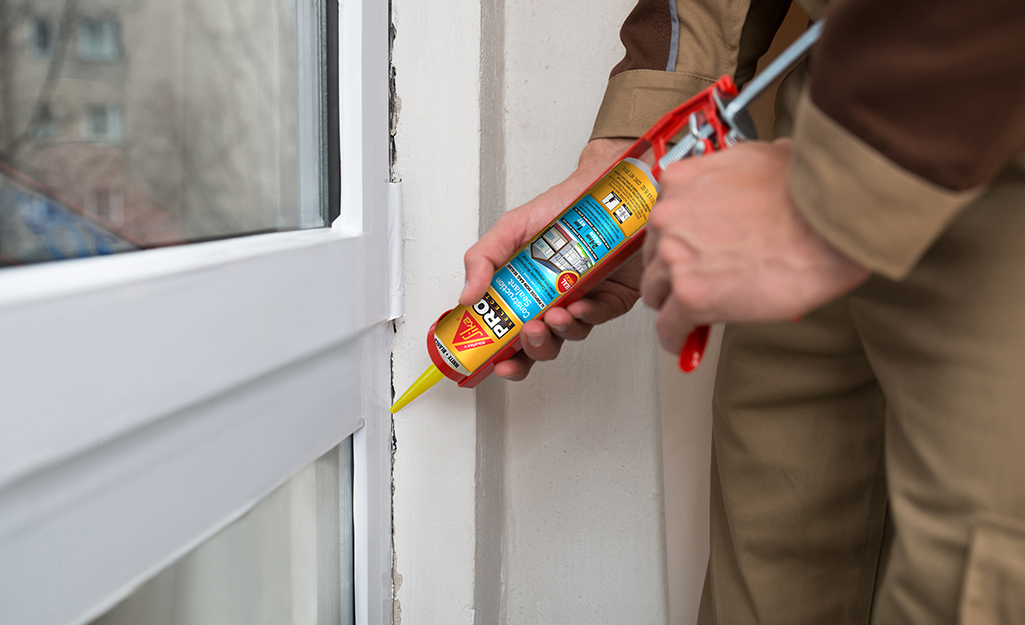 Leaks around windows and doors cause heat loss and increase energy costs. You can use a lit candle to find drafts around the house or invest in an electronic heat detector. 
Here's how to make your home much more energy efficient:
Consider sealing some windows with plastic or an insulator kit.
Stop leaks around doors with foam or weatherstripping. 
Add storm doors to exterior doors you open frequently.
Replace or add caulk outside to windows, door frames, crevices or any place where heat is escaping. Make sure to choose an exterior caulk made for colder temperatures. Cold weather caulks can adjust to temperature changes without cracking. 
Cover windows with heavier draperies or curtains.
Hang fabric or towels over pet doors or mail slots.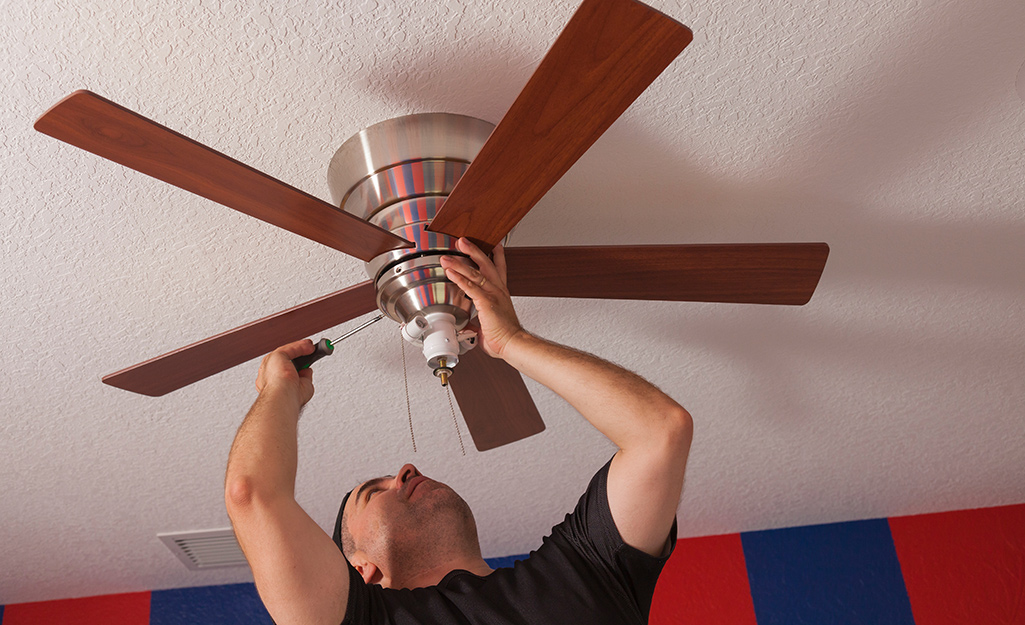 Cold air stays close to the floor while heated air rises. This is especially true with vaulted or high ceilings. In the winter, make sure to adjust the direction of your ceiling fans. The right ceiling fan direction can help regulate the warmth of a room. 
Locate the fan switch that allows you to direct the blades to turn clockwise or counterclockwise. Change your fan's blade direction to clockwise. This will move the heated air down the walls and across the floor. Use the lowest speed setting and the room will feel cozier overall. 
4
Check Smoke & Carbon Monoxide Detectors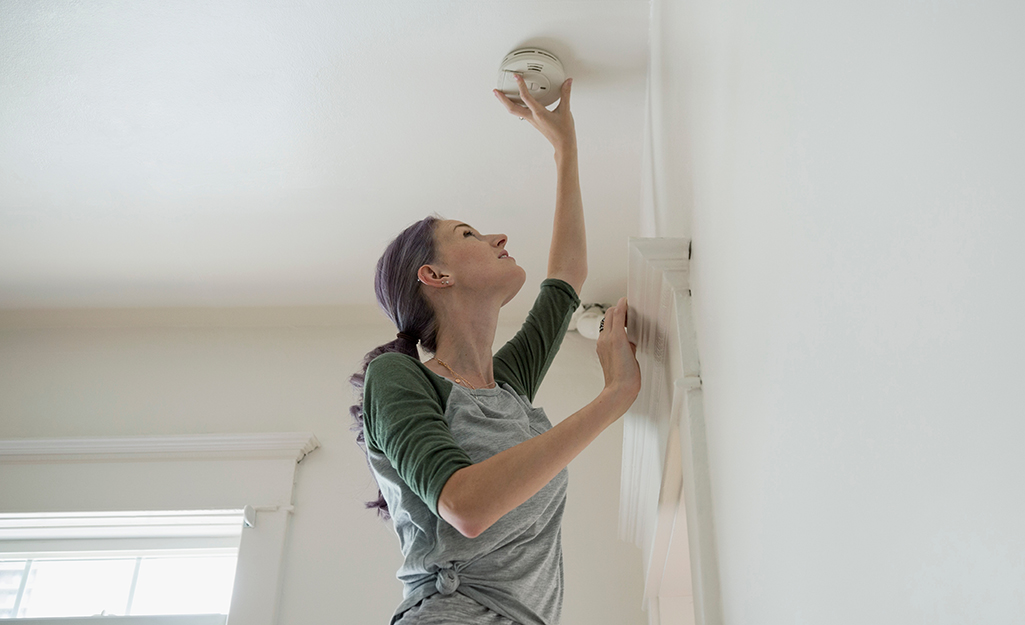 A properly functioning smoke detector or carbon dioxide alarm is especially important in the winter. First, make sure to keep it free of any dust or debris clogging its vents. Next, check the alarm by pressing its "test" button. If the alarm doesn't sound, it is broken, expired or needs a new battery. If you replace its battery and the unit still doesn't work, then you need a new alarm.  
All smoke detectors expire and should be replaced after 10 years. Look for the expiration on its sticker or the manufacturing date inside the unit. If there is none, simply replace it to be sure your alarm is in optimum working order.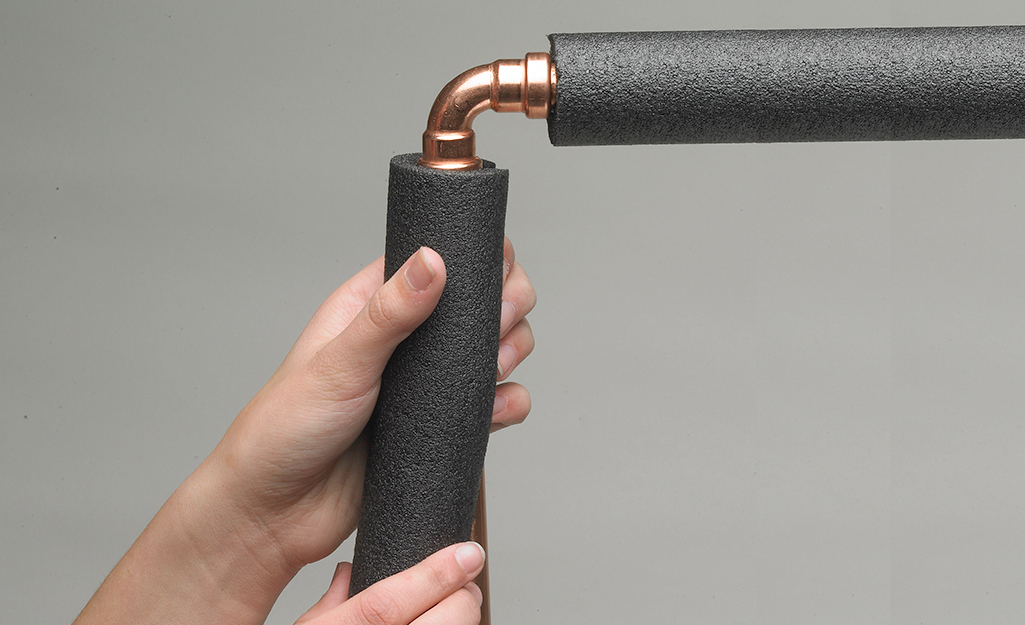 Prevent heat loss from attics, basements, crawl spaces and walls. The right amount of insulation can keep your home warmer and reduce utility bills. Make sure to use the correct R-value or thickness and density recommended for your area. 
Insulation should be 10 to 14 inches deep. Add more insulation spaces where you feel drafts. Replace any torn or missing insulation. 
Dropping temperatures can cause water pipes to freeze and burst. Use tubular insulation to cover any pipes.
Turn off outside hoses and check for any leaks.
Use spigot covers to prevent outside faucets from freezing. 
Limit heat loss by covering wood or tile floors with area rugs. 
6
Clean Chimney & HVAC Vents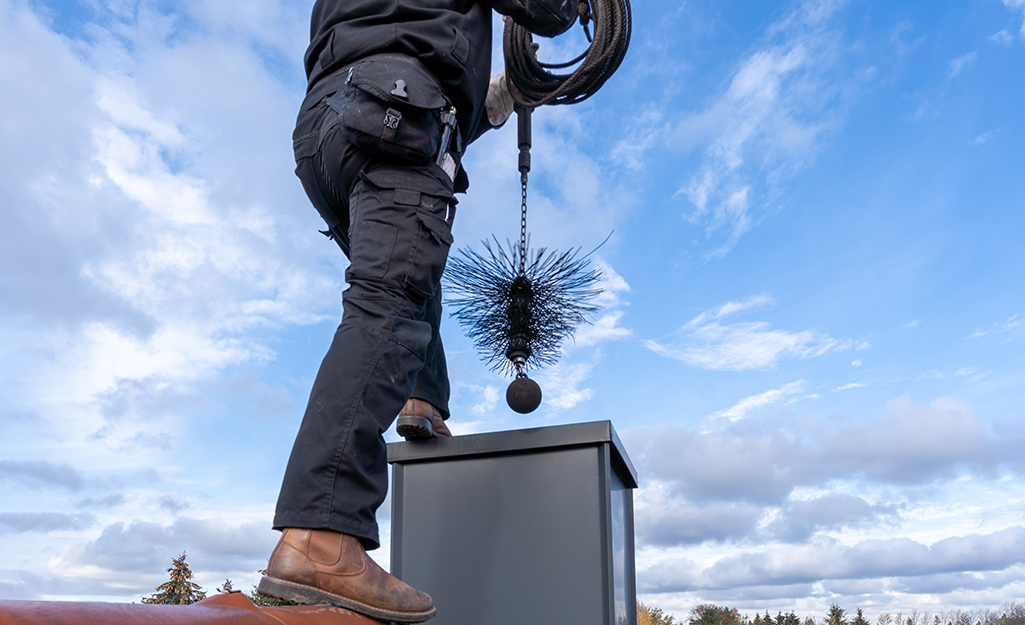 A blocked chimney can release harmful fumes. Have your chimney and flue professionally cleaned. Between uses, or if you never use your fireplace, use a chimney balloon to block cold and wind. 
Improve your HVAC's efficiency and your home's air quality by having its ducts cleaned. Accumulated dirt, dust and pet dander in the air ducts makes your system work harder.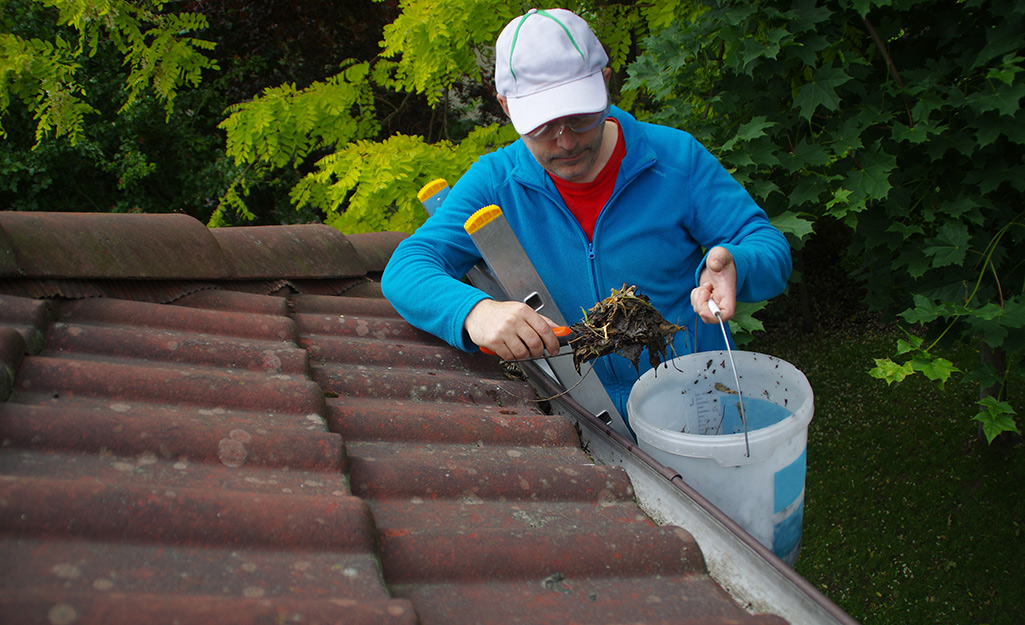 Fall isn't the only time clean gutters. It's equally important to keep them clear and working properly throughout the winter months. 
Heavy snow can block gutters and pull them away from the roof. Melting snow and ice can freeze. This can result in roof damage from water accumulation. Make it a point to remove snow, ice and any other debris from both gutters and downspouts promptly and often.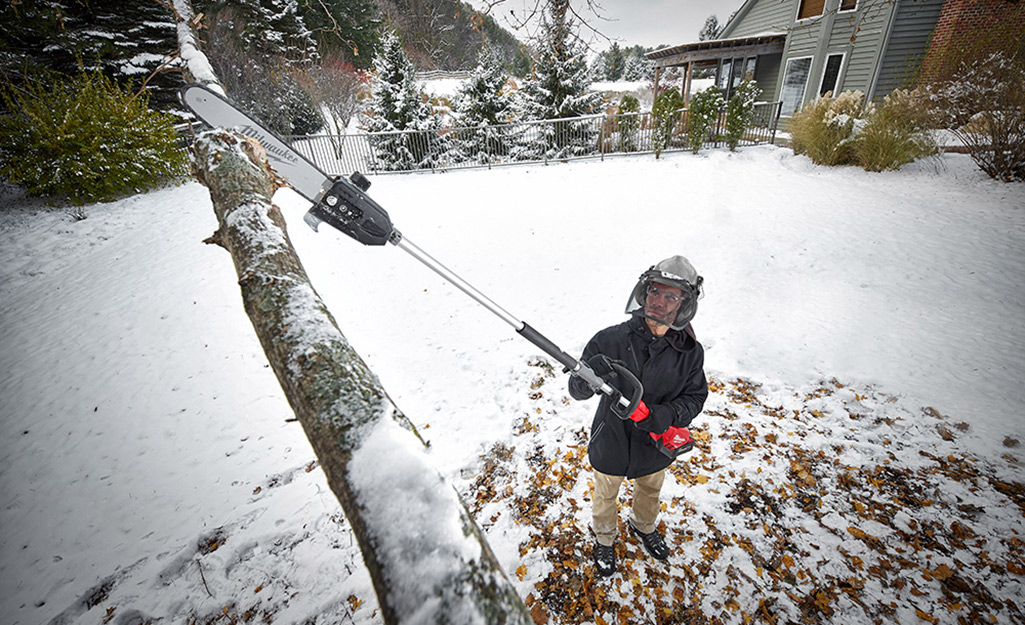 Winter storms can damage trees on your property. Heavy ice and winds can cause limbs to break and trees to fall. 
Make sure to keep branches trimmed away from powerlines and the roof.
Consider getting a professional arborist to check the health of your trees. Remove any remaining leaves from lawn or flower beds. 
Be ready to cover plants and shrubs to protect them during freeze warnings.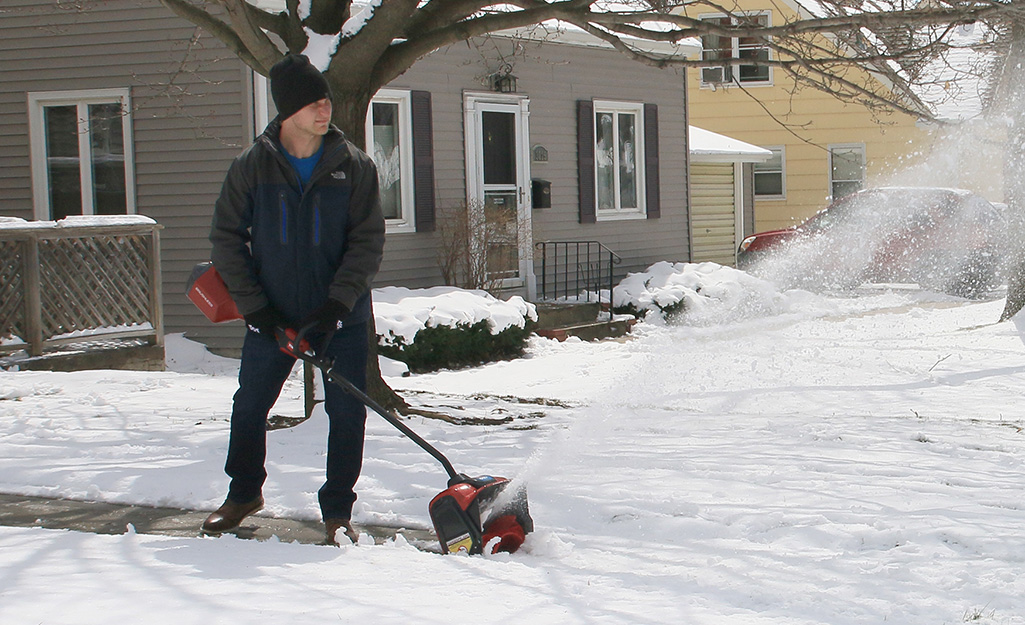 Winter work can be hard on tools. Cutting limbs and blowing snow can cause a power tool to overheat. Here's how to keep your tools working well when the temperature drops: 
Lubricate parts of tools as the manufacturer recommends. 

Most cordless power tools do not do well in very cold weather. Store them in a heated shed or garage.
 
Make sure to clean any blades or other parts of your equipment after each use. Apply a thin layer of oil to prevent rust. 

Tools with metal and plastic parts can become fragile in extreme cold. Let them warm up indoors before use to prevent breakage.
10
More Winter Maintenance Ideas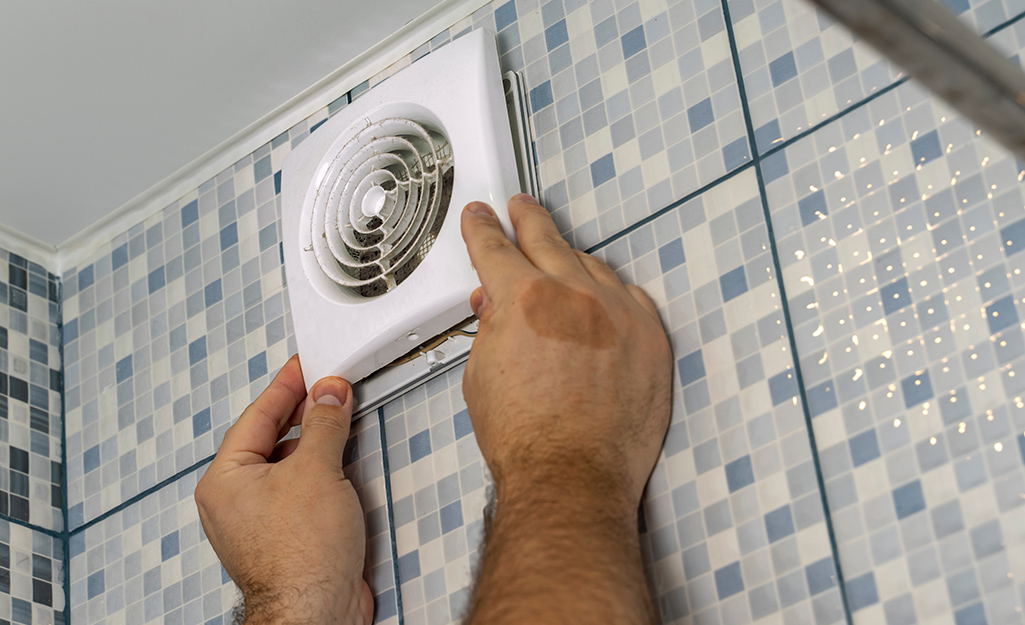 There are several more things you can do to keep your home and yard in tip-top shape during the winter:

Vacuum bath fans, refrigerator coils and freezer coils often to get rid of any dust or debris. 
In areas with heavy snow or ice, cover any outdoor air conditioning units.
Cold temperatures and increased use can put a strain on plumbing systems in winter. Prevent clogs and ice buildup by cleaning drains in sinks, tubs, showers and dishwashers. 
If you have a sump pump, check and unclog any exterior drain.
Keep your gas tank full and put a car emergency kit of two in your trunk.
Look into getting a full home or portable generator if power outages are a concern. Follow all safety rules when using generators.
Following a winter maintenance checklist can help your home run smoothly, inside and out. Plus, a good maintenance program can increase your home's heating efficiency and reduce utility bills. Get the tools and parts you need to keep your home cozy and working well all winter long. The Home Depot delivers online orders when and where you need them.
Explore More on homedepot.com