Ideas & Inspiration
10-Minute Recipes for Enjoying the Best of Your Garden
Gardeners grow vegetables for many reasons, from saving money to a commitment to sustainability, to a desire to provide organic, fresh produce for your family.
But for others, it's simply the desire for a really good tomato sandwich.
You know what I mean: homegrown tomatoes ripened in the summer sun, a sprinkle of salt, a smear of mayonnaise on good bread, from the garden to the plate in a snap.
If you've got 10 minutes, you can make any of these dishes with garden-fresh produce like tomatoes, corn and melons, and a little help from the herb garden.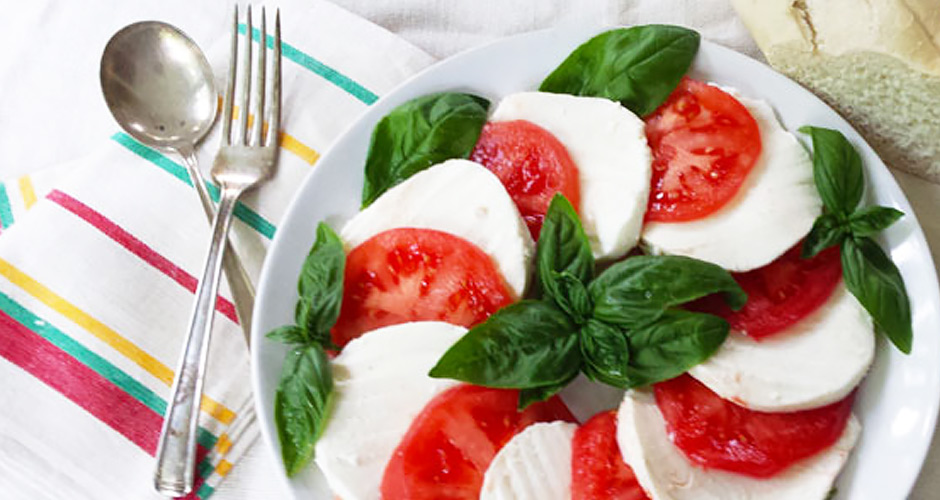 Surely one of the best uses for fresh, ripe tomatoes is a Caprese salad. Alternate slices of red tomato (or try heirloom varieties in shades of green and yellow), creamy fresh mozzarella, and spicy basil leaves, then finish with a sprinkle of salt and pepper. If you wish, add drizzles of balsamic vinegar and olive oil.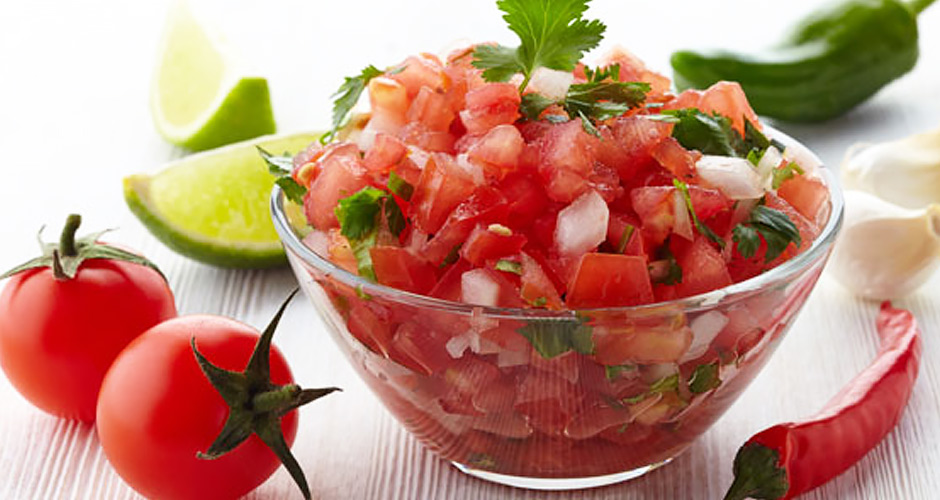 Bring the party to the table with your very own homemade salsa. Your secret ingredient: homegrown tomatoes.
Garden Club Editor Renee Valdes offers her own Salsa in a Hurry recipe: Start with 5 Roma tomatoes with skins removed, half an onion, a garlic clove and a handful of cilantro thrown into a blender and blitzed until chunky or smooth, depending on your preference. Add chopped jalapeños to taste.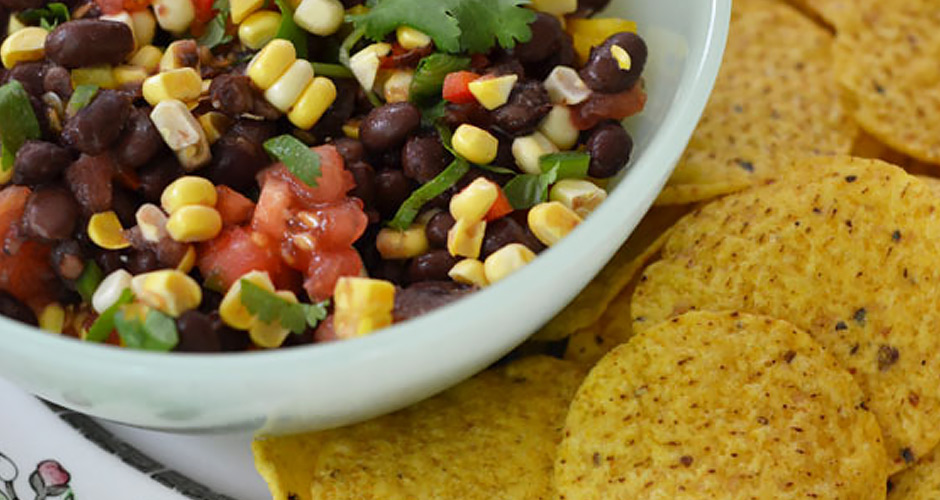 Corn varieties are sweet enough to be eaten raw. Just scrape the kernels off the cob and add to salads and salsas.
Here's a recipe for Corn and Black Bean Salsa: Take the kernels from an ear of corn and place in a bowl with a can of black beans, drained; 2 sweet mini peppers, chopped; 3-4 scallions, chopped; and 3 or 4 tomatoes, chopped. Remove the seeds and membranes from a jalapeño, chop and add to the bowl. Stir with a spoon and add juice of half a lime, and salt and pepper to taste. Cilantro is a nice addition, if you care for it, and avocado, too. Serve with tortilla chips.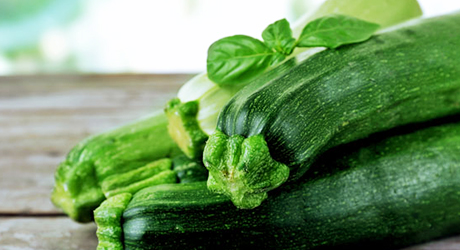 Pick zucchini when the fruits are 6 to 8 inches long. They are much tastier than ones left on the vine until they become as big as baseball bats.
And since they can sometimes have a bitter taste due to extremes in growing conditions, it's good to go ahead and peel the vegetable.
Zucchini is such a versatile vegetable when it's cooked in sautees, sauces and such that we forget it can be tasty raw.
Try this quick version of a raw zucchini salad: Into a bowl, take 3 zucchini, peeled and thinly sliced into rounds, add slices of a small red onion, and crumble in an ounce or two of feta cheese. Add salt and pepper to taste, then dress with your favorite homemade or store-bought red wine vinaigrette.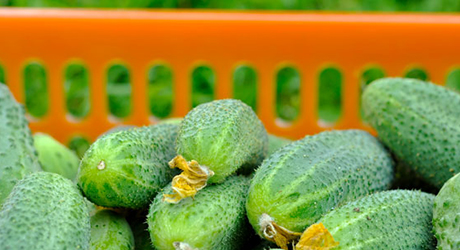 As with zucchini, pick cucumbers when they are young. Add sliced cukes to salads or lightly pickle in a brine. Make delicate tea sandwiches by buttering slices of baguette and topping with thin rounds of cucumber and a sprinkle of herbs like parsley or dill.
If you have more than 10 minutes, here's how to drain cucumbers: Peel and slice cucumbers and layer the rounds in a colander set over a bowl. Lightly sprinkle salt between the layers. Let the cucumbers drain for about a half hour and discard the liquid. Use the cukes on sandwiches and in salads.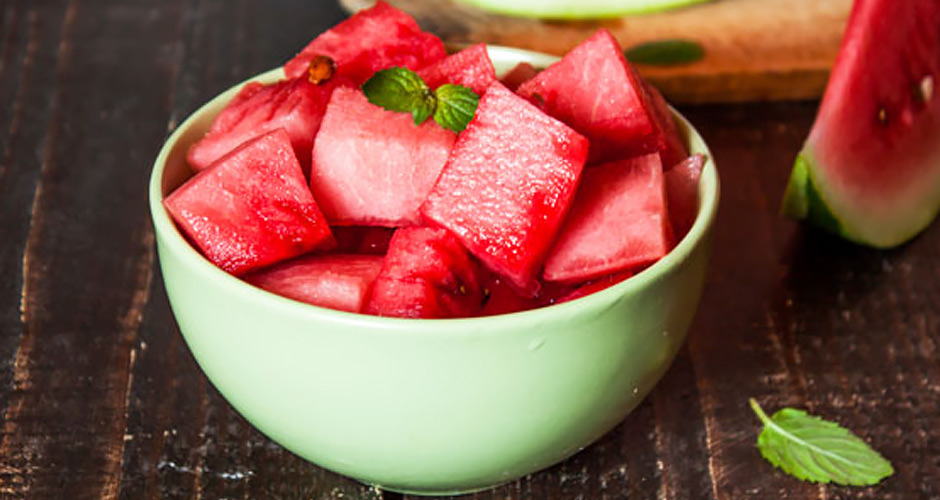 Sweet summer watermelon is delicious on its own, but chunks can be added to a fruit salad. Or slice up ice cold watermelon into pie-shaped wedges and insert popsicle sticks for a fruity fresh treat.
Keep ripe watermelon in the refrigerator for a few days, cutting only when you're ready to use it.