Ideas & Inspiration
6 Easy Ways to Decorate with Poinsettias
Step up your Christmas decor with brilliantly colored poinsettias.
These traditional decorating favorites are a stylish way to brighten up your space during the colder months. They also make easy, beautiful gifts for co-workers, neighbors, teachers and hostesses.
Poinsettias come in bright red, pink, white, marbled and speckled shades. And as these decorating tips prove, the more, the merrier!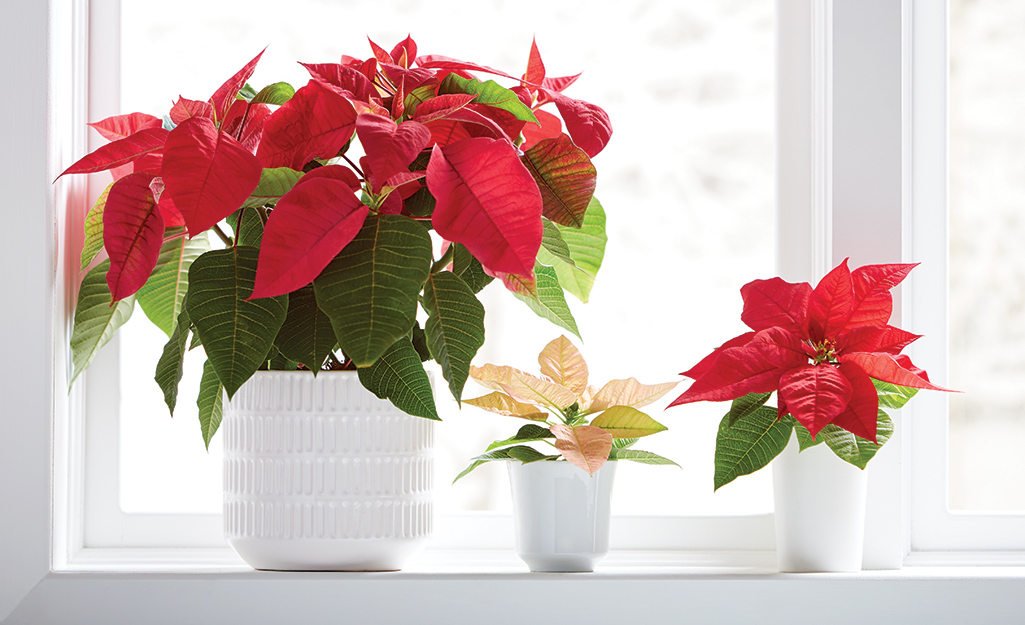 Holiday chic. Drop a small poinsettia plant in a container or urn for a unique look. Use it on on your fireplace hearth or in warmer areas, on your porch.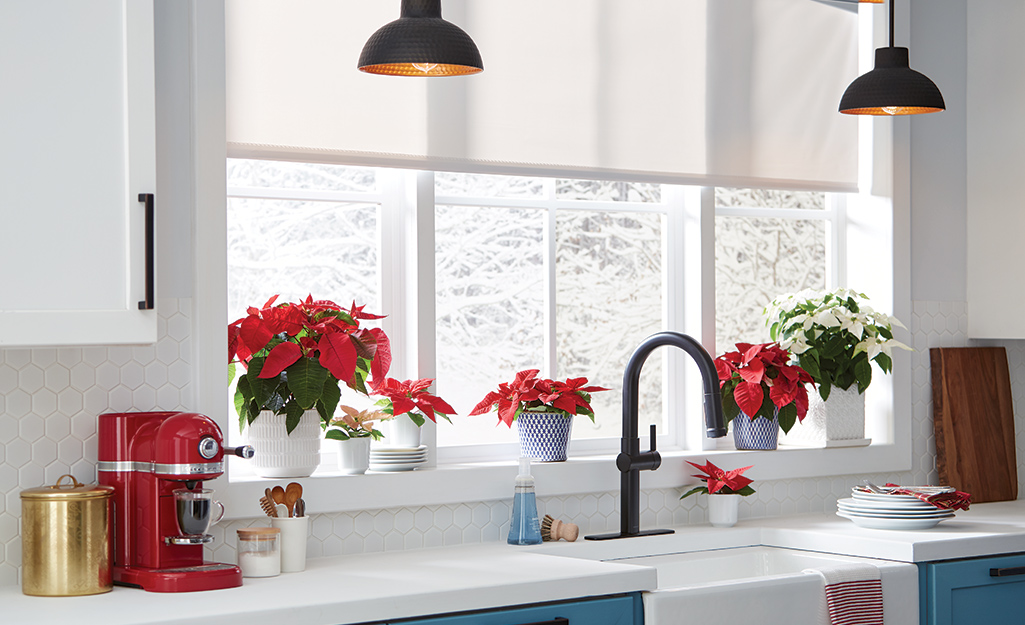 Burlap wrapped. Poinsettias look good in their metallic or green wrappers but it's always a nice touch give them a new look. Wrap them in burlap or brown builder's paper. Place them on a console table behind the couch or near the front door to ensure they're the first thing guests notice.