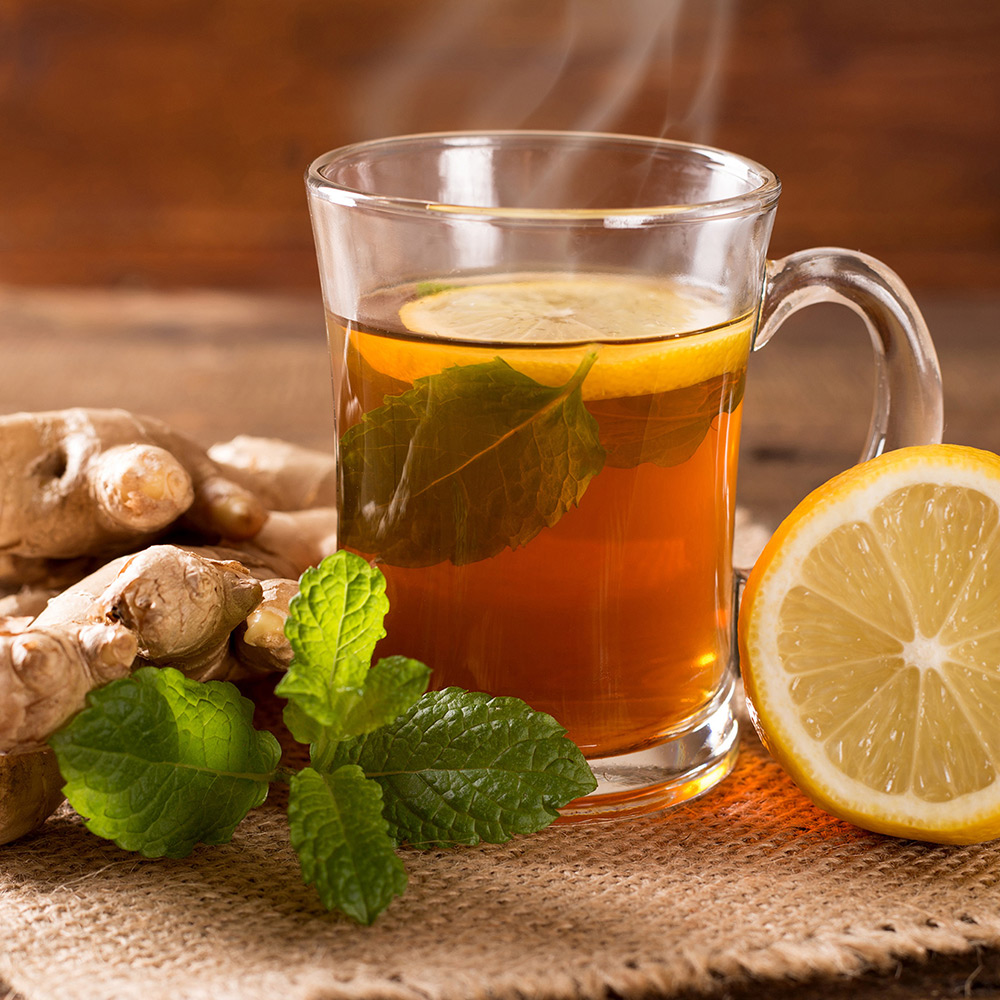 For green thumbs and tea fanatics alike, growing your own herbal tea garden is a refreshing alternative to store-bought tea bags. If you decide to grow several different types of herbs, you can even experiment with your own flavor combinations.
Harvest from your herb garden to create tea infusions. Mint, chamomile and lemon balm are just a few possibilities for herbal teas.
Drink tea for health benefits, but mostly because a cup of tea in the afternoon is a soothing and restorative routine.
How to Brew Herbal Tea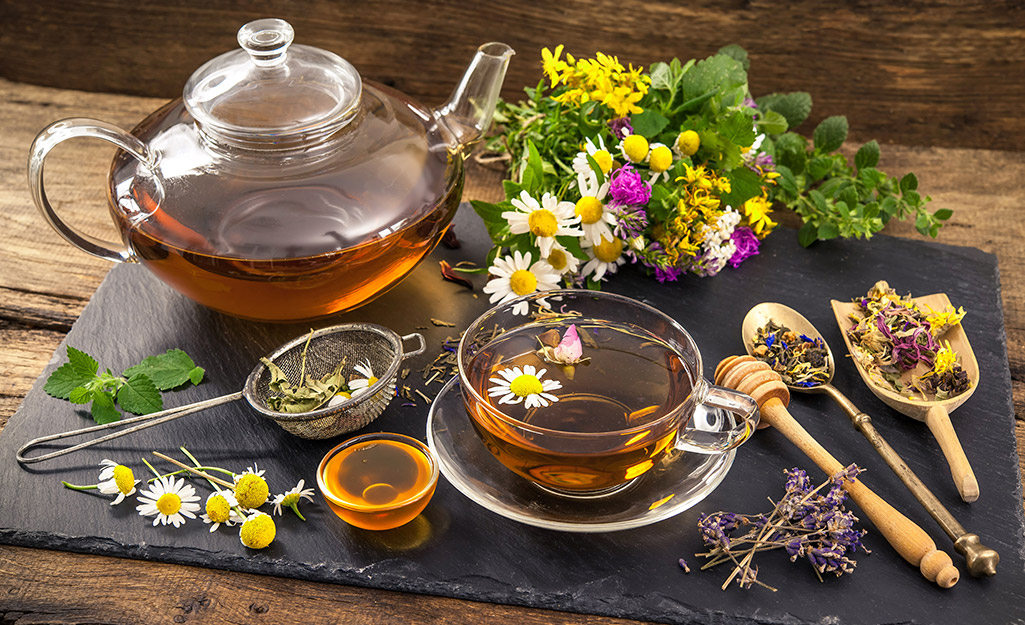 Before making teas, be sure that the plants are edible and organically grown with no pesticides.
Gather leaves and flowers in the morning, after the dew has evaporated.
Spread in a single layer on paper towels or a drying screen.
Let dry for 10 days out of direct sunlight.
Crush leaves, seal in jars and label.
When it's time to make tea, crush leaves into a tea ball and pour boiling water over it. Let steep for 10 minutes before serving.
Be creative with herbs, locally grown honey and citrus rinds like lemon and orange.
Keep reading for our favorite herbs for tea.
Chamomile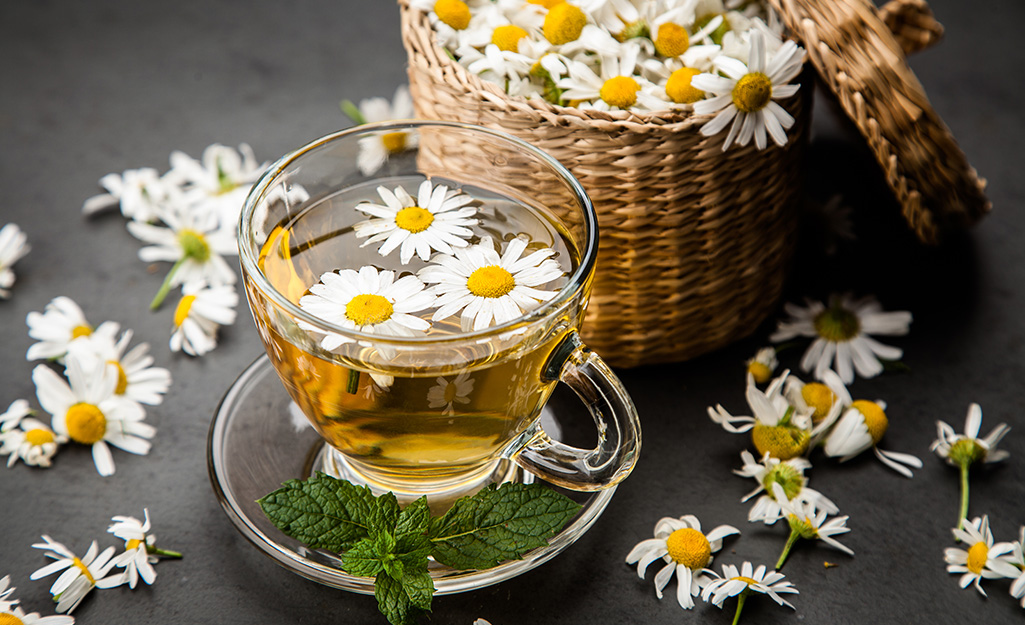 These petite, daisy-like blooms make a relaxing tea when dried and can be used in potpourri, too. Chamomile makes a sweet addition to an herb or flower border.
Mint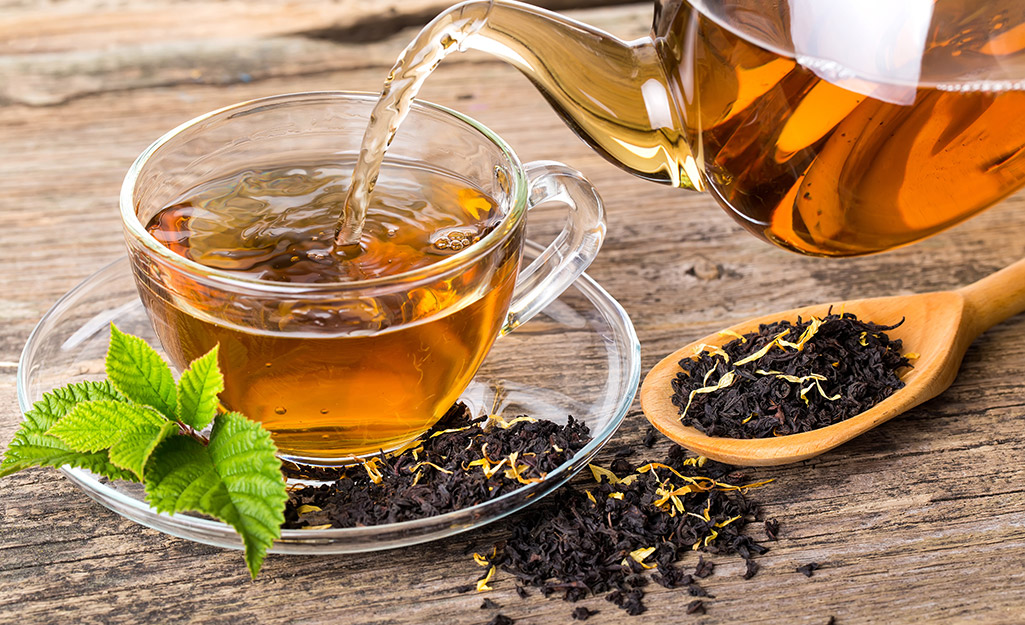 Why does mint always come with the recommendation to plant in a container? Because it will take over your gardening world in the blink of an eye. Infusing the fragrant leaves in teas and adding flavor to recipes will help you use up the bounty.
To make mint tea, crush 10 peppermint leaves and place in a mug. Add nearly boiling water, steep for 8 to 10 minutes, remove leaves and enjoy. Mint teas are also delicious when served iced. If that's too much mint, you can add a fresh mint sprig to your favorite traditional tea.
Lemon Balm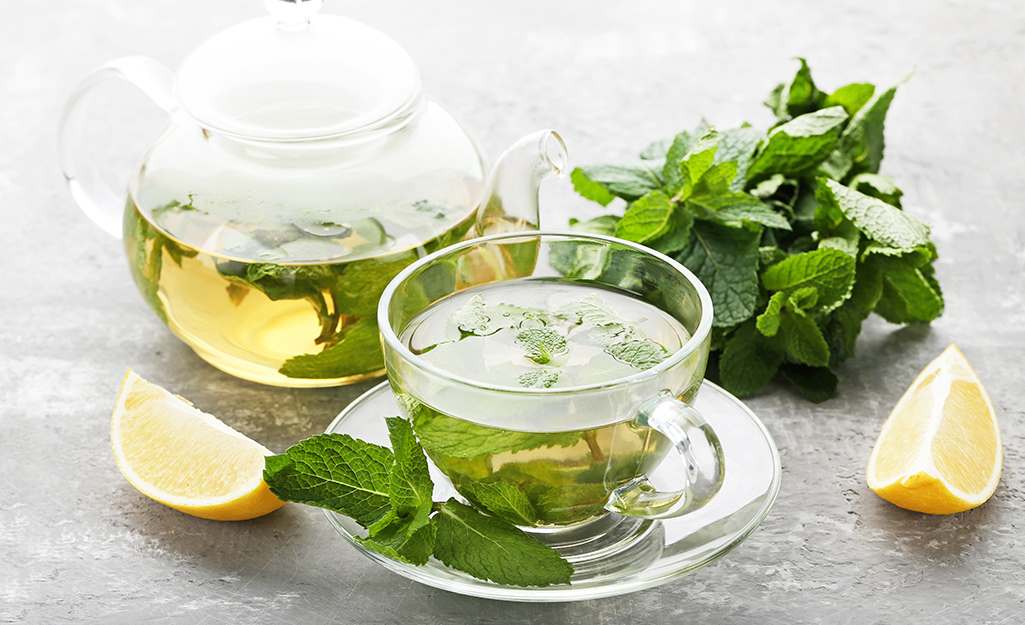 Tea made from lemon balm is reputed to alleviate headaches — reason enough to give this plant a try in your herb garden. The plant is a hardy perennial herb bush that grows a couple feet high with small white flowers and lemony leaves.
Bee Balm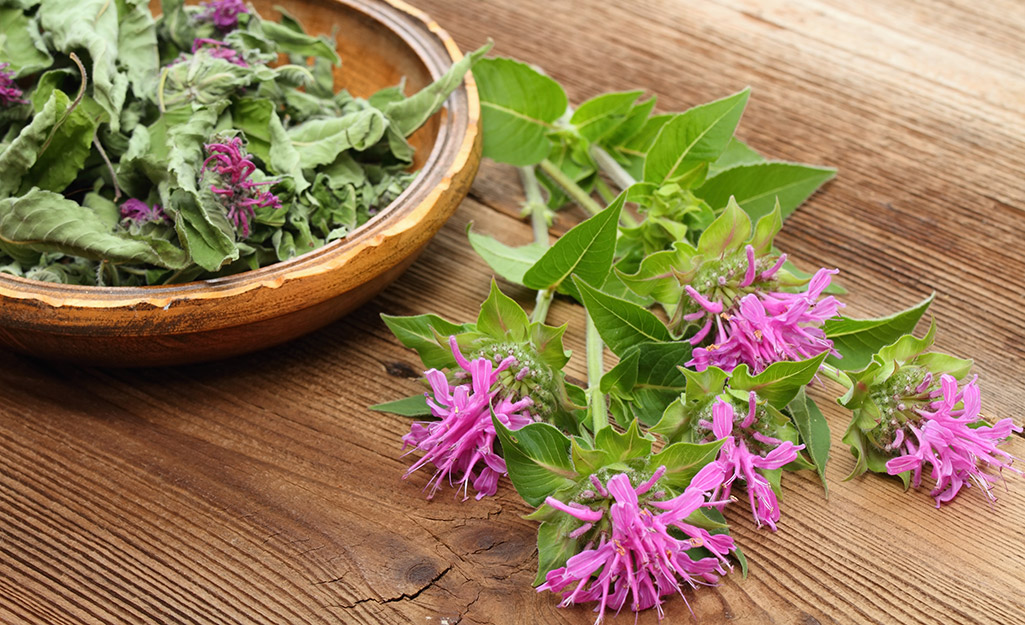 The number one reason to grow bee balm is for the splendid red and pink flowers that bring pollinators like bees into the garden. Pick the lemony leaves right before flowering for a fragrant tea.
Lavender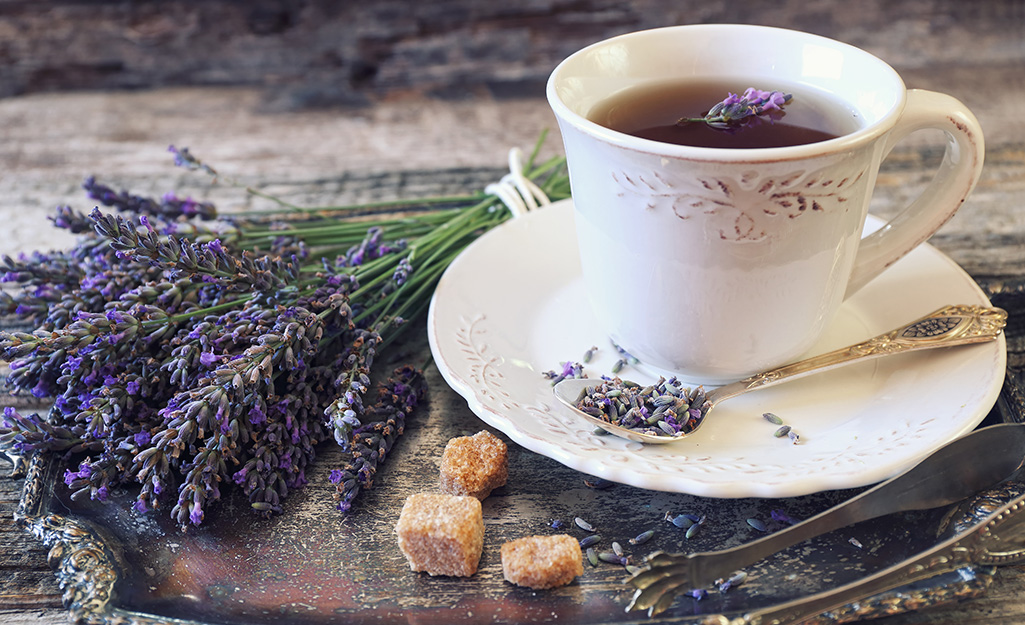 Pick lavender's buds and flowers, dry them and use for tea. Lavender grows slowly from seed; it's best to start with seedlings or propagate from cuttings. 
Lavender's best known use is for stress relief and relaxation. To make lavender tea, boil 8 ounces of water, add 3 to 4 teaspoons of organic lavender buds to a tea ball and let steep for 5 to 10 minutes.
Remember to wash any leaves you use from your tea garden, even if grown inside. Also remember to talk to your doctor before beginning any herbal tea regimen. It is not advised to drink herbal teas while pregnant or breast-feeding, or if you have any major medical concerns.
Whether you need the right planters, seeds or potting soil, The Home Depot delivers online orders when and where you need them.
Explore More on homedepot.com