Ideas & Inspiration
Ceiling Paint Ideas for Your Home
In most homes, the ceiling paint color is white or a safe neutral color. If you are looking to add a visual punch to your room paint the ceiling with a bold color. Just like walls, the right paint color above can transform the look and feel of a space. Follow this guide for the best ceiling paint ideas for your home.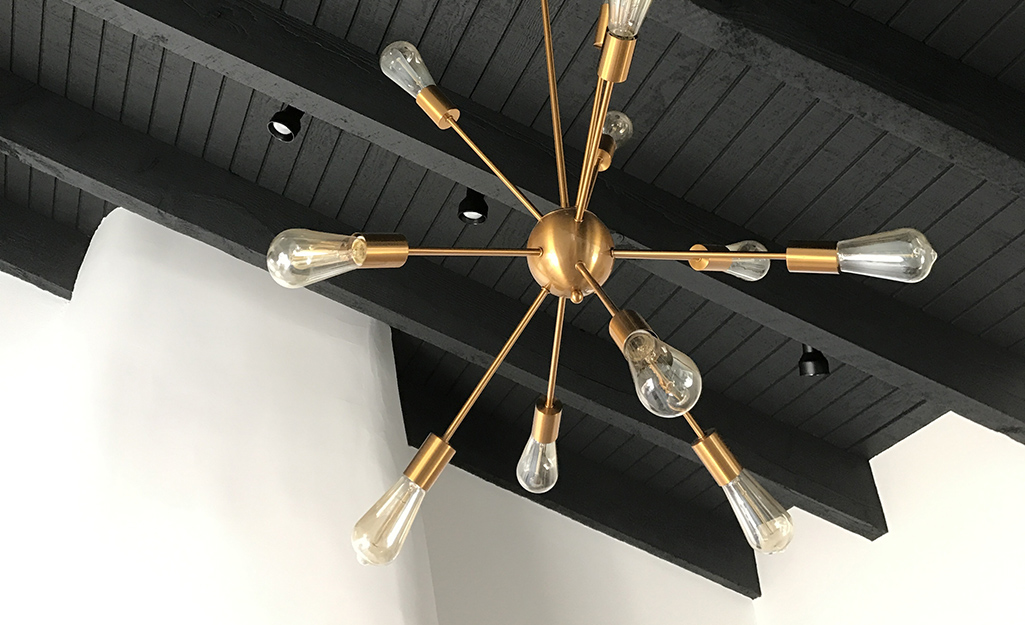 Black, navy blue or brown may seem like they are too visually heavy for a ceiling color. However, when used correctly, they provide a bold backdrop to a room. Dark colors add volume and height and push the boundaries away, while making architectural elements in rooms like crown moulding stand out.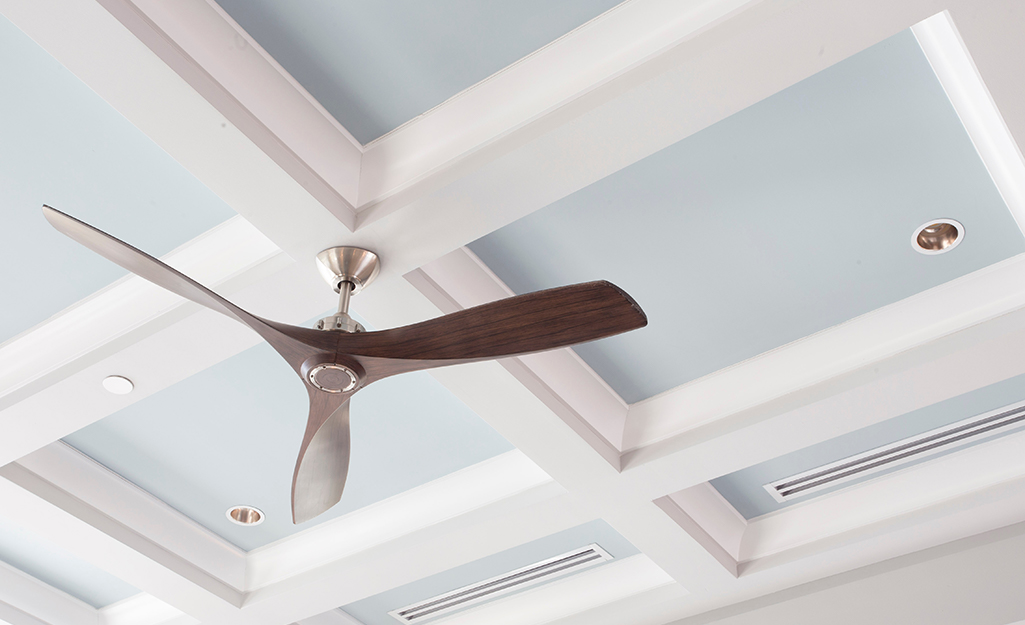 A coffered ceiling can bring drama and add bold architectural detail to any room. Add more interest above by painting the ceiling spaces. The square frames of the coffered ceiling will make any color pop, no matter how subtle the color. Keep the beams white or go dark for a high-contrast look.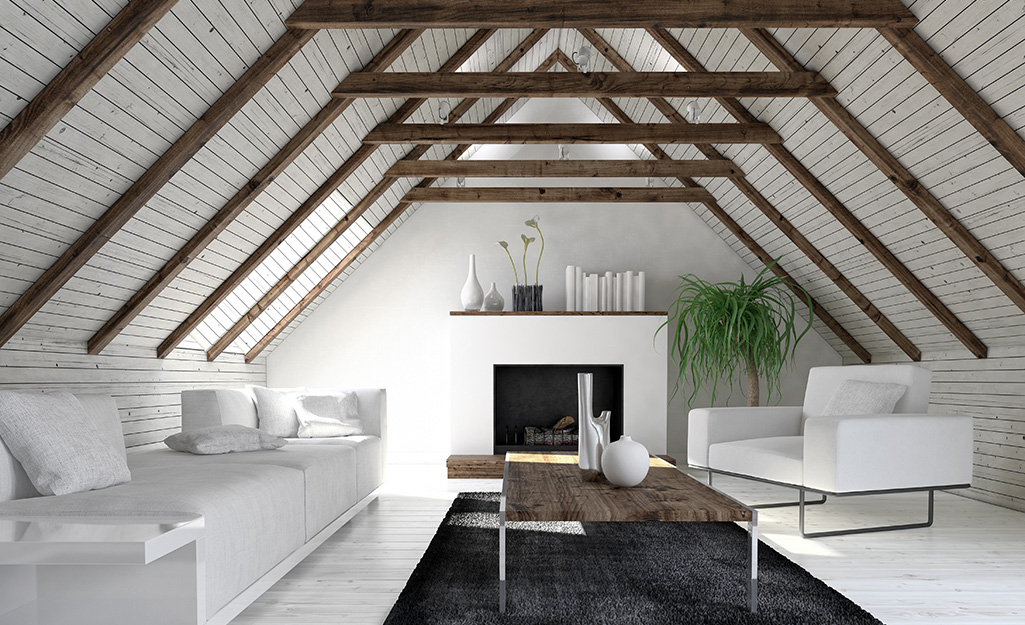 If you want to stay the neutral paint course, but still want to make a visual impact in a room, add architectural interest above. The farmhouse interior design trend is still going strong. Shiplap and wood beam ceilings add strong architectural texture with a natural punch of color.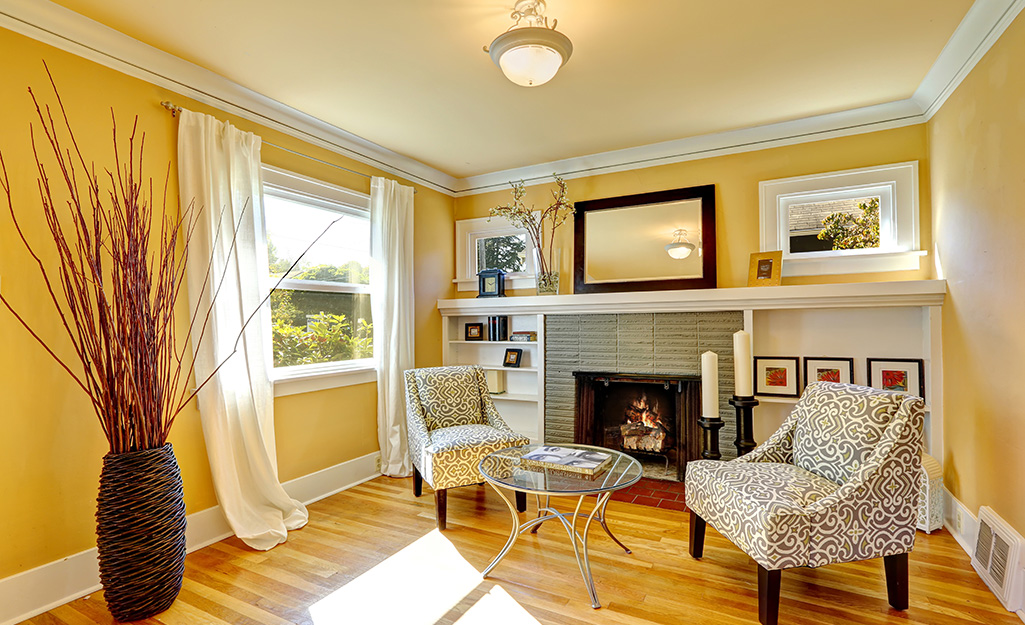 Yellow is a bright, cheery color that many people shy away from when it comes to painted ceiling ideas. Yellow instantly adds warmth and brightness to any space. Try adding a darker shade of yellow on the walls, going lighter on the ceiling, then add crown molding to separate the color scheme.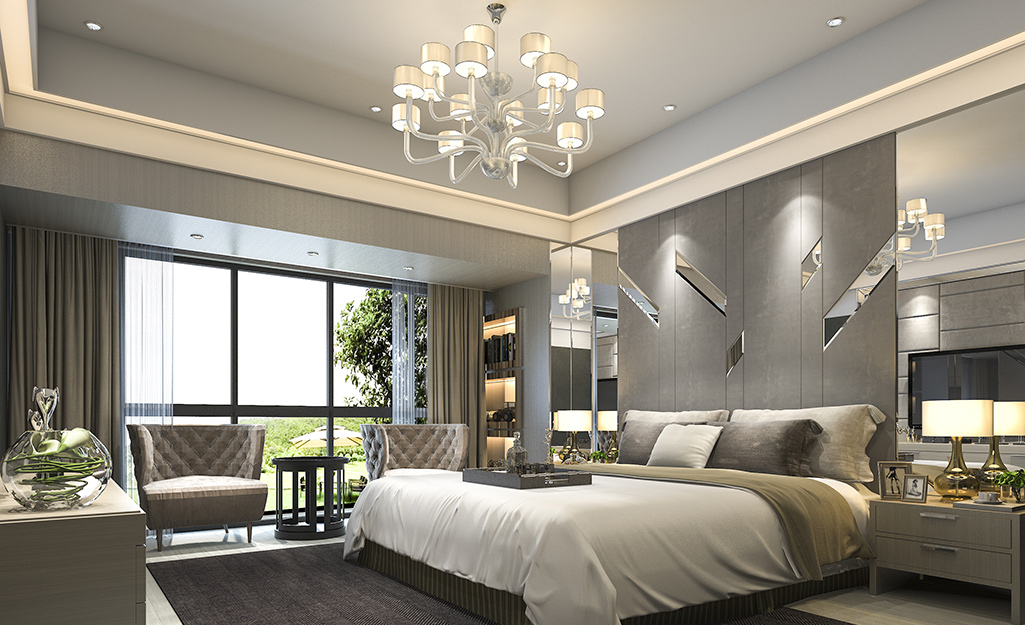 Neutral colors do not have to be boring or bland. It's all in the way you use them. You can paint the ceiling a neutral color to add a hint of interest. Grey is the perfect neutral because of its range of warm and cool shades. If you are not ready to paint your ceiling a bold or bright color but want something other than white, look to the many ranges of grey.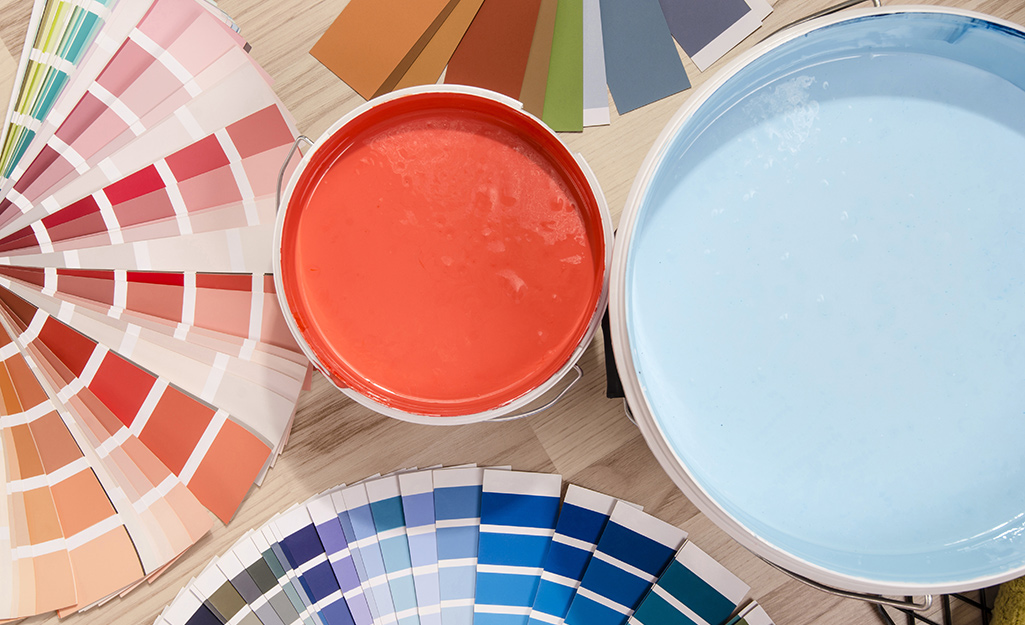 Like wall colors, certain colors painted on the ceiling invoke visual and emotional responses in your interior space. Consider some of these colors when it comes to ceiling painting:
Orange gives off vivid energy. It's best used in a small space like a child's nursery or powder room.
Blues and green offer a calm, zen feel. Use these calming colors in bedrooms, living rooms and dens.
Warm and bright colors are excellent for the kitchen in the space where everyone gathers. Use a strong or bright color to match the comfortable vibes in the most popular space in the home.
Faux painting techniques like marbleizing, rag rolling, and sponging aren't just limited to your walls. You can use the same techniques on your ceiling to add texture to a flat ceiling.
Shade and gloss tone down or accent any color by moving it up or down a shade. Also, you can use flat paint to tone down a color or a high-gloss paint to highlight it.
Shop the Home Depot for everything you need to paint your ceiling. Pick up designer latex paint colors, paint roller covers, drop cloths and anything else to help with painting a ceiling.