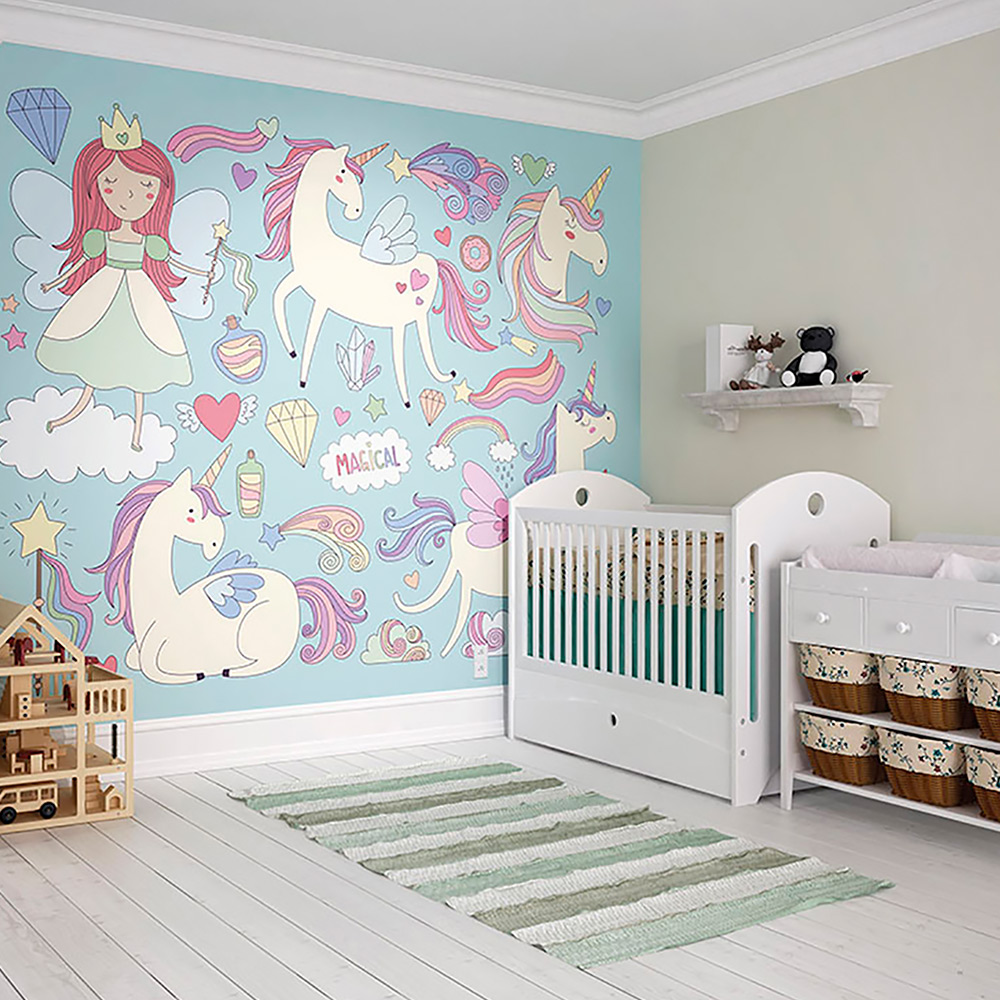 Learning you have a baby girl on the way opens an exciting, new chapter in your life. You'll want to make a warm and welcoming space for her in a nursery, complete with a rocking chair or glider, a comfortable crib and a useful changing table. With a little planning, you can make the space transitional, so she can keep using the room as she grows. 
Use this guide to find inspiring ideas for baby girl nurseries and toddler girl rooms.
Pink and White Nursery Ideas for Baby Girls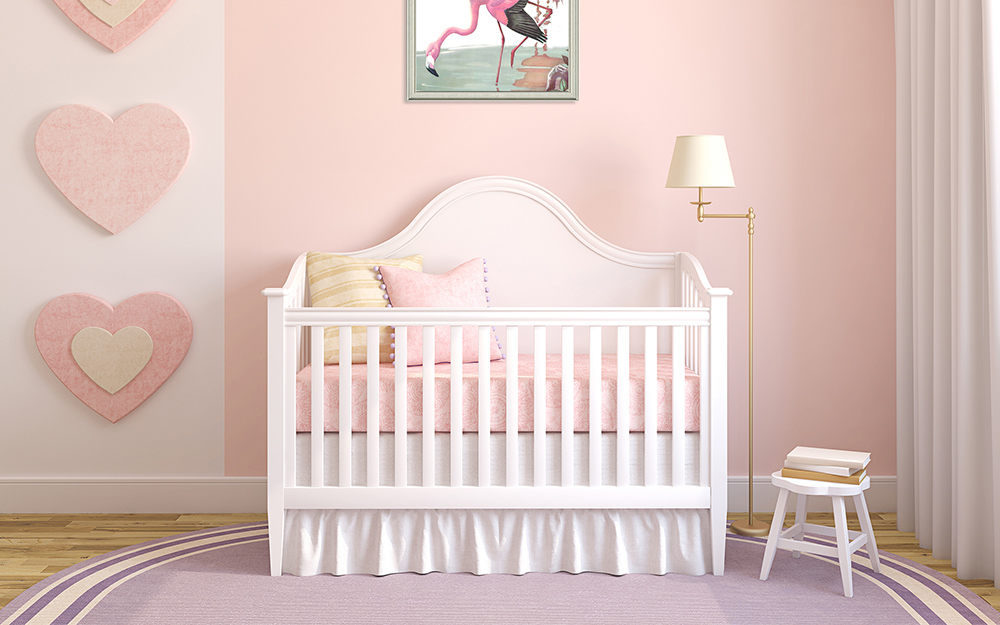 Pink and white are traditional and popular baby girl room colors. Paint the nursery walls in any shade from pale pink to hot pink, balancing them with a white crib, area rug, changing table or nursery dresser. 
Neutral Baby Girl Room Ideas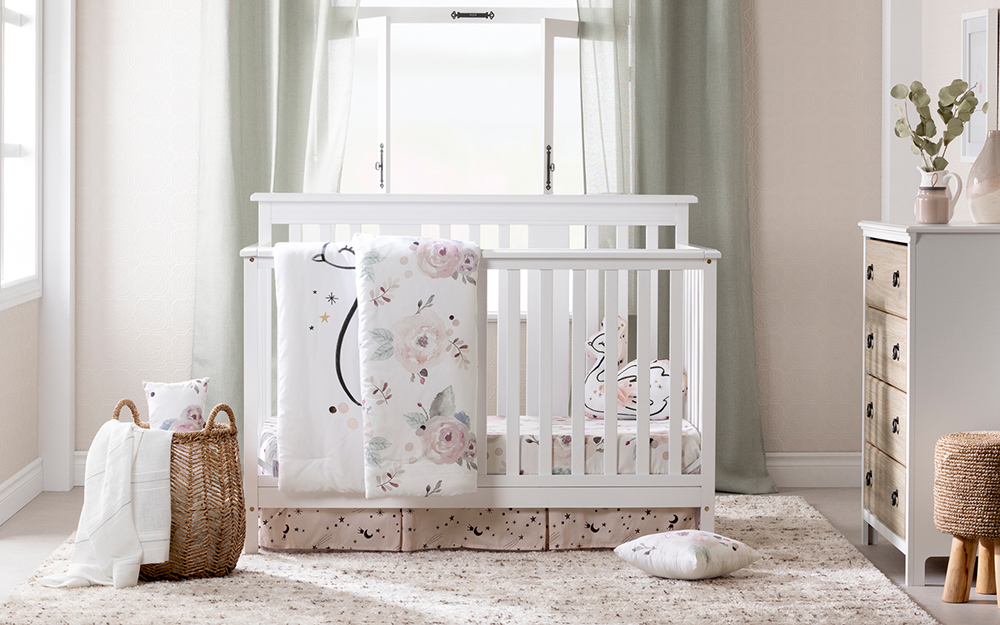 For a neutral design that also looks modern and trendy, opt for a white nursery with a white furniture, white curtains and a light floor or area rug. Add a decorative woven basket to hold small blankets or a footstool with a furry cover for texture. White nurseries also work beautifully as gender neutral options. 
Baby Girl Room Ideas with Accent Colors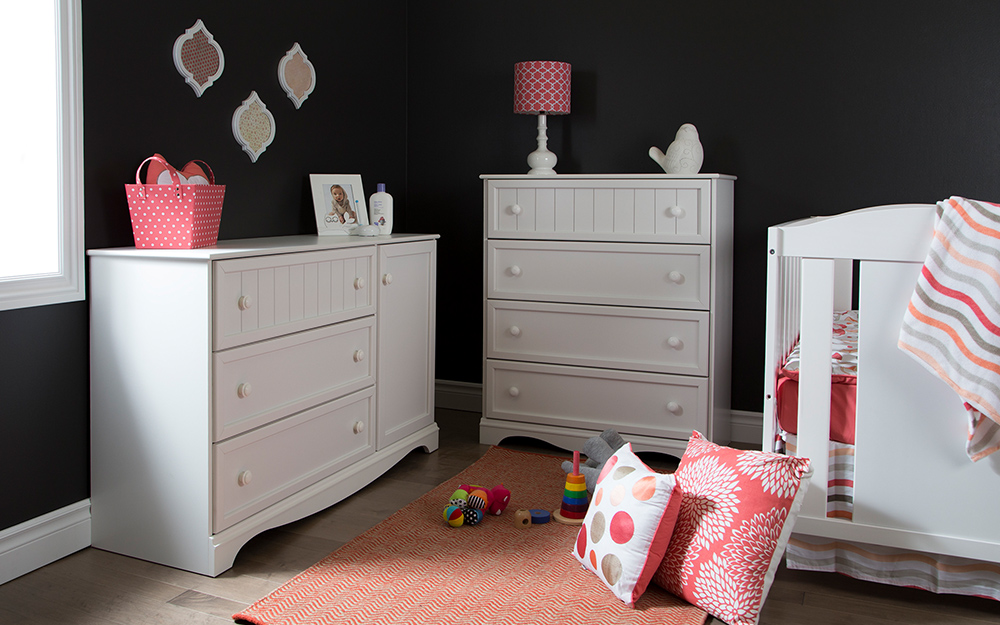 Soft aquas and mint greens are lovely in baby girl nurseries, and so are color accents and wall art in rich orange, soft gray and gold. For an unexpected twist in your decor, use dark walls and white baby furniture. Keep the nursery from feeling too dark by using a light wood floor and an orange and white accent rug.
Girl Nursery Ideas for Princesses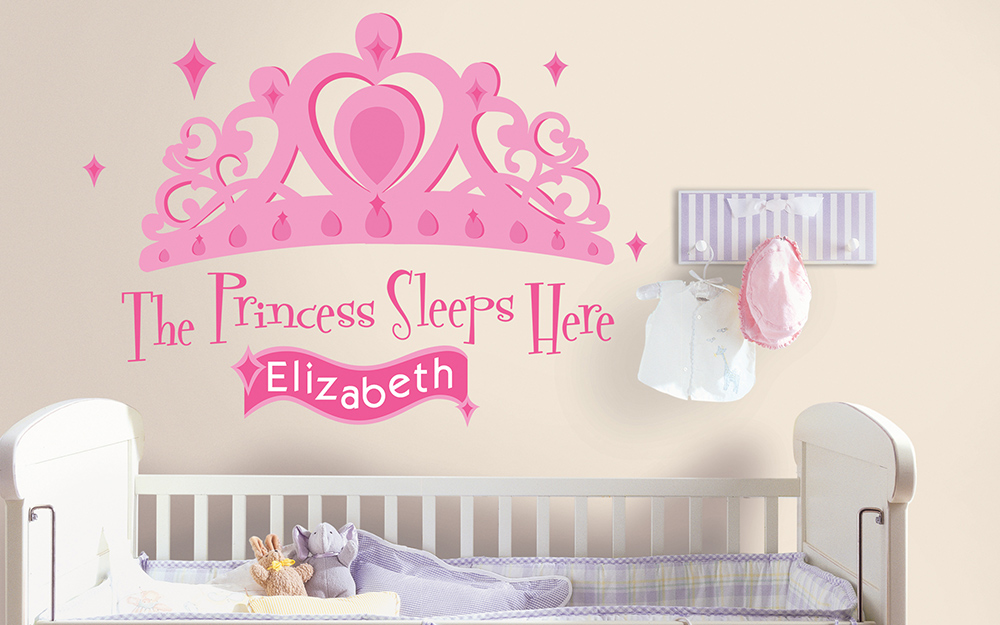 Make your baby girl feel like a princess. Use shades of pink, gray and white with a white rug, crib, dresser and window treatments. Hang a few of baby's ruffled garments or bonnets on a wall. When she gets older, and you're looking for toddler girl room ideas, add a simple but sparkling chandelier overhead.
Pink and Gray Nursery Ideas for Baby Girls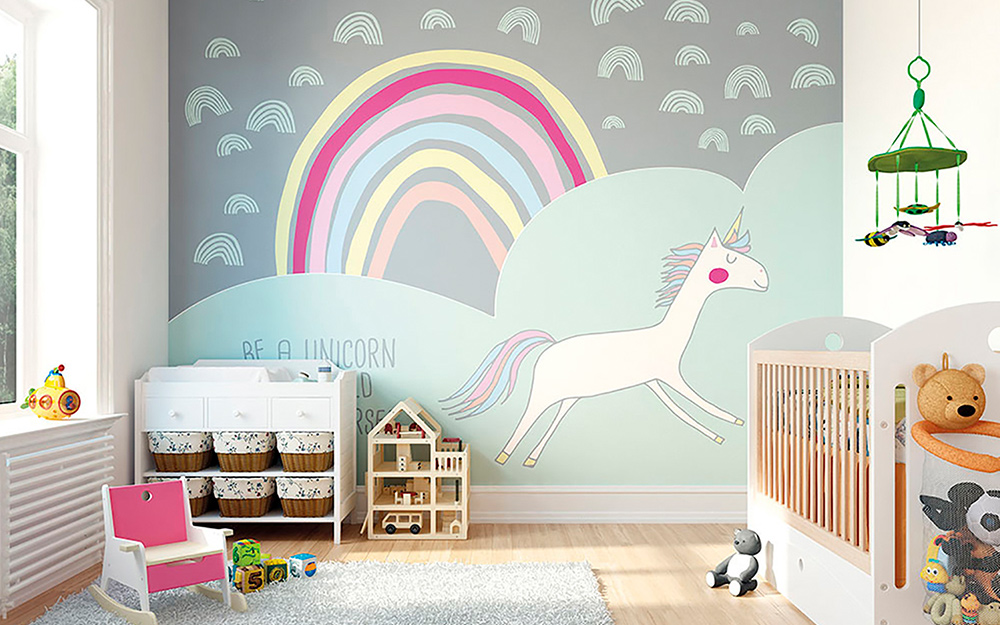 Baby girl room ideas can use basic colors like gray, cream or beige. Brighten a gray nursery with a bright pink child's chair, then paint or stencil the walls with a happy unicorn and a vibrant rainbow. 
Wallpaper for Baby Girl Nursery Ideas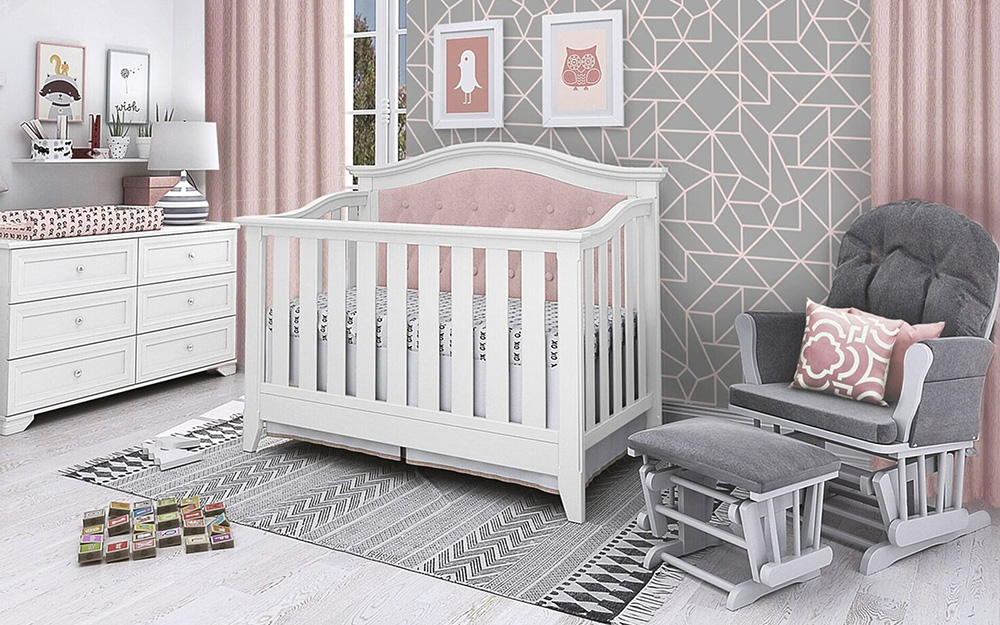 Peel and stick wallpapers are easy to use and can be replaced when you find fresh toddler girl room ideas. Select from styles that feature dainty ballerinas, geometrics, furry llamas, flowers, bunnies and more. Here, a geometric wallpaper in gray and pink picks up the colors of a glider, rug and crib bedding.
Baby Girl Room Ideas in Peach and Gold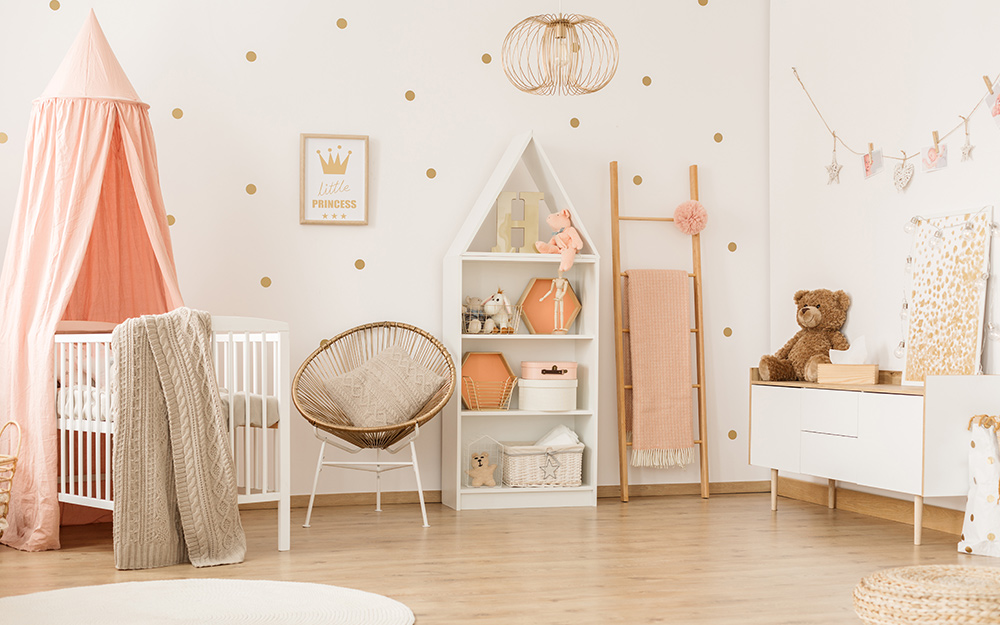 Don't be afraid to use unique colors. Coral, gold and cream are a beautiful and non-traditional color combination. Prop a ladder on one wall to display crib blankets in matching colors or use a coordinating canopy safely and secured attached over baby's crib and out of her reach. Add a plush rug to the floor for a soft look. 
Storybook Girl Nursery Ideas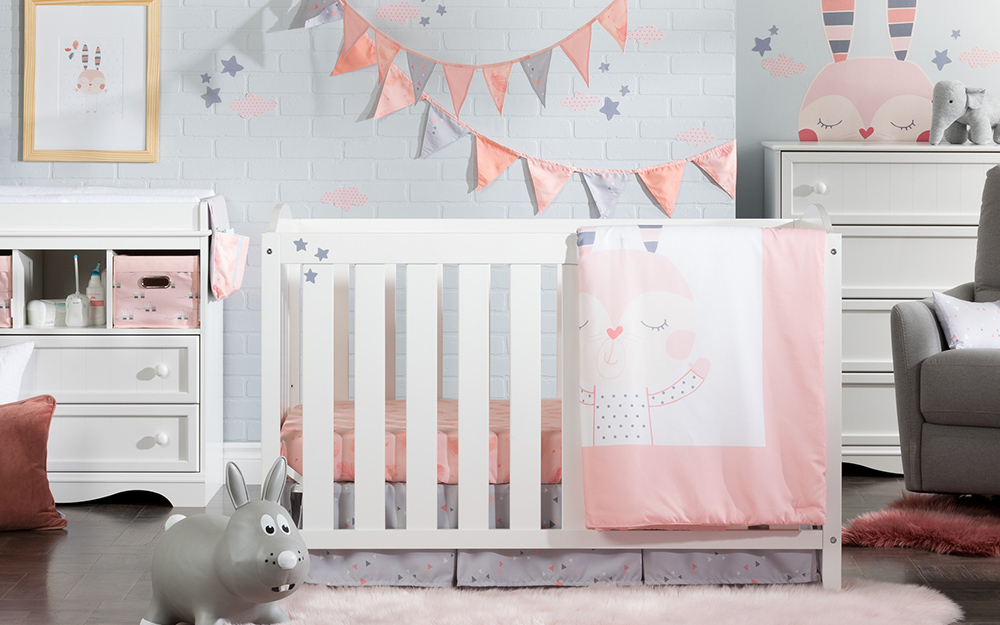 What was your favorite storybook or fairy tale when you were a child? Let that memory inspire your nursery colors and decor. Stories about princesses call for crib bedding with ruffles and a fancy lamp on a dresser. If you loved stories about animals, try a garden-themed wallpaper or neutral paint and let a cute bunny peek out from behind a dresser or changing table.
Blue Girl Nursery Ideas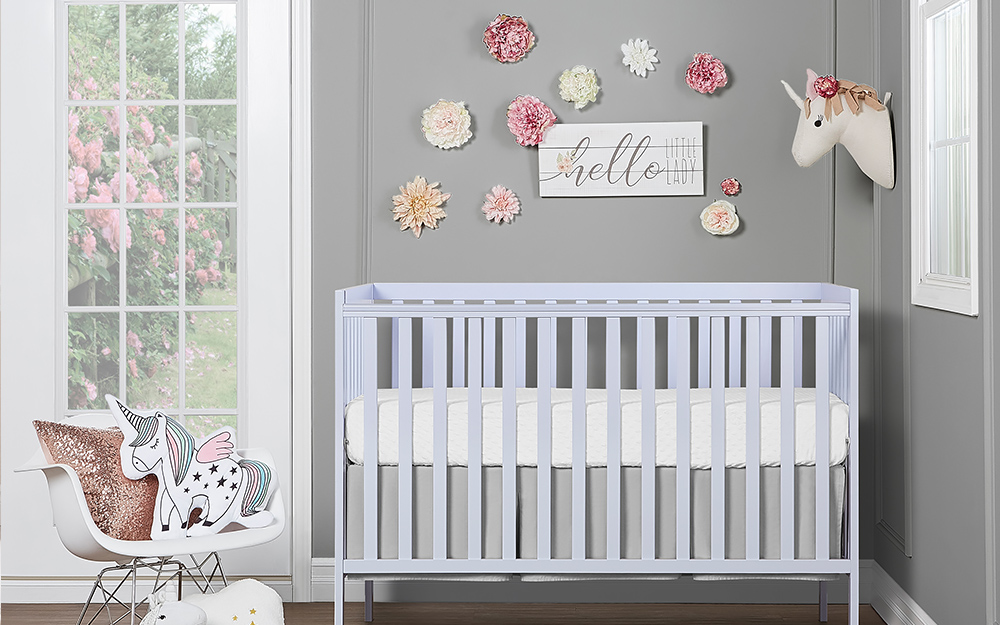 Think outside the pink box. Consider blue nursery ideas for girls, such as a pale blue crib, walls painted a pale gray-blue and a throw pillow for a nursery chair that combines blue, gray and other hues. If you still want a touch of pink, add it framed wall art, wall canvases or prints.
Transitional Ideas for Girl Nurseries
Paint a girl's nursery wall in a basic color and hang a few framed printers or a canvas for wall decor. Install a light to medium wood floor and bring in a few basic items, like a dresser and a chair or rocking chair. The wall decor will be easy to change when your baby becomes older and the some of the furnishings can last into her preteen years. 
Baby Girl Nursery Themes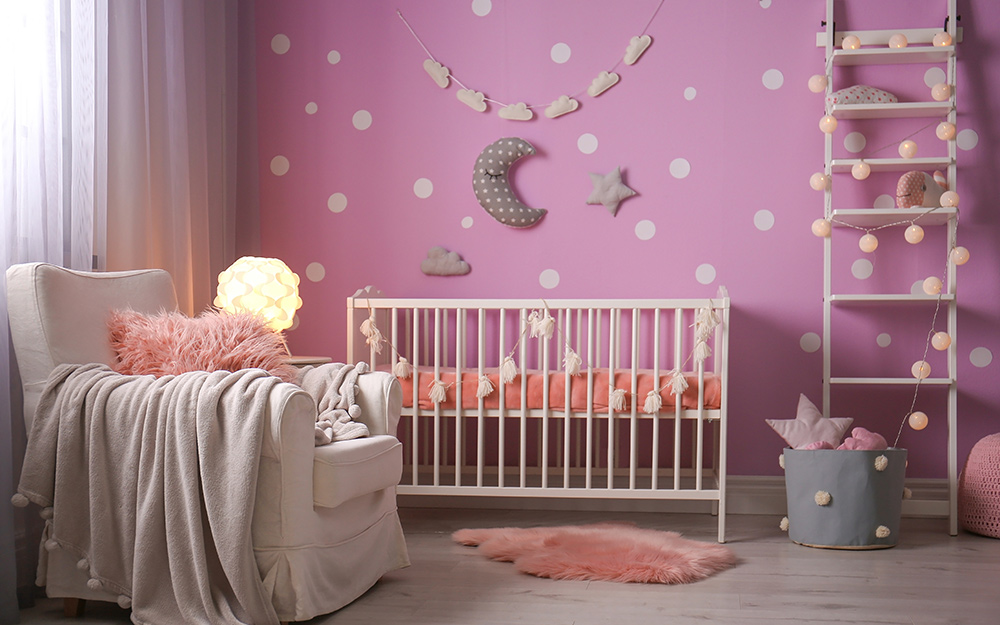 Choose butterflies for a nursery theme, or be unconventional with an outer space or circus theme. Let a classic children's book, such as Goodnight Moon, inspire you to hang soft sculpture moons and stars for wall art. Keep the theme going with a dreamy nightlight.
Twin Girl Nursery Ideas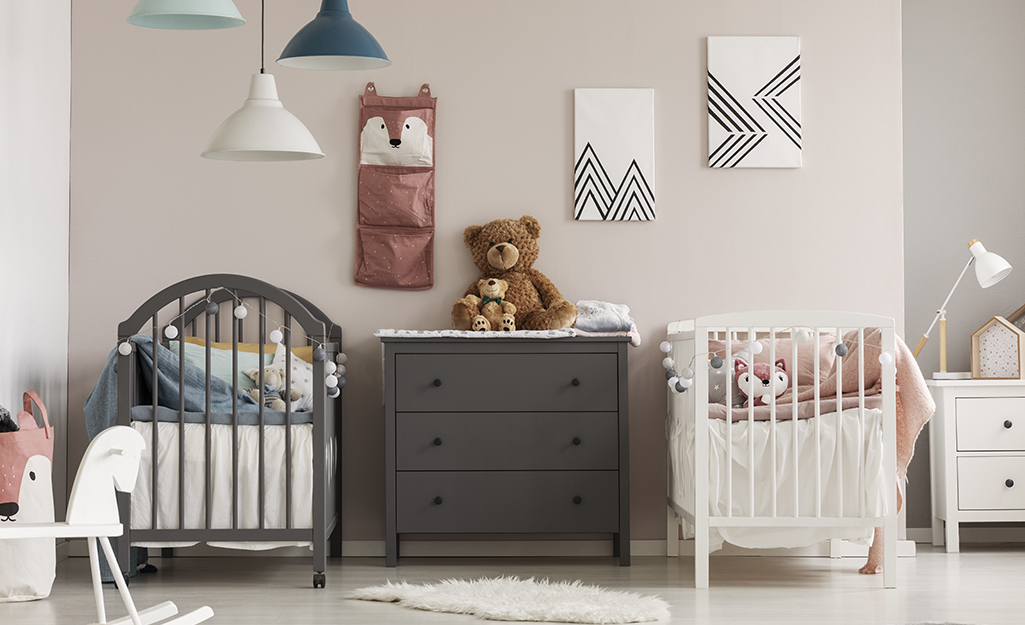 Twins can share a nursery designed for both of them, but with special details to show their individuality. Start them in a room with walls painted in a neutral color and consider using different styles or colors of cribs for each child. If you use the same crib for both babies, choose one accent color for one child and a different accent color for the other.   
Decals for Baby Girl Nurseries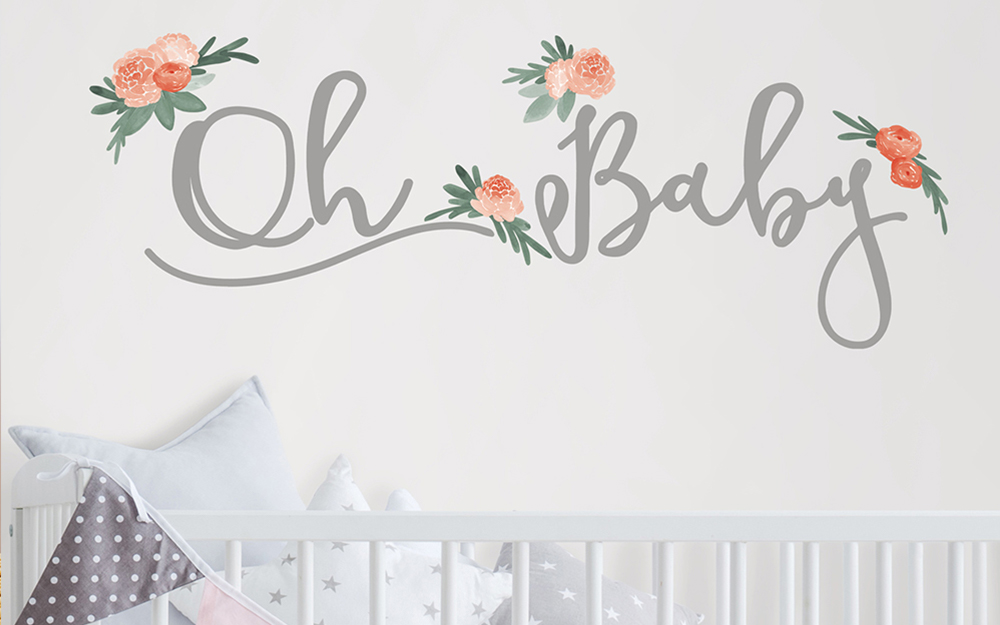 Express your joy and your love for your baby girl with a bright wall decal. When she's no longer a baby, replace the removable, peel-and-stick decal with a different decal, a stenciled message or a framed inspirational quote.
Baby Girl Nursery Ideas in Non-Traditional Colors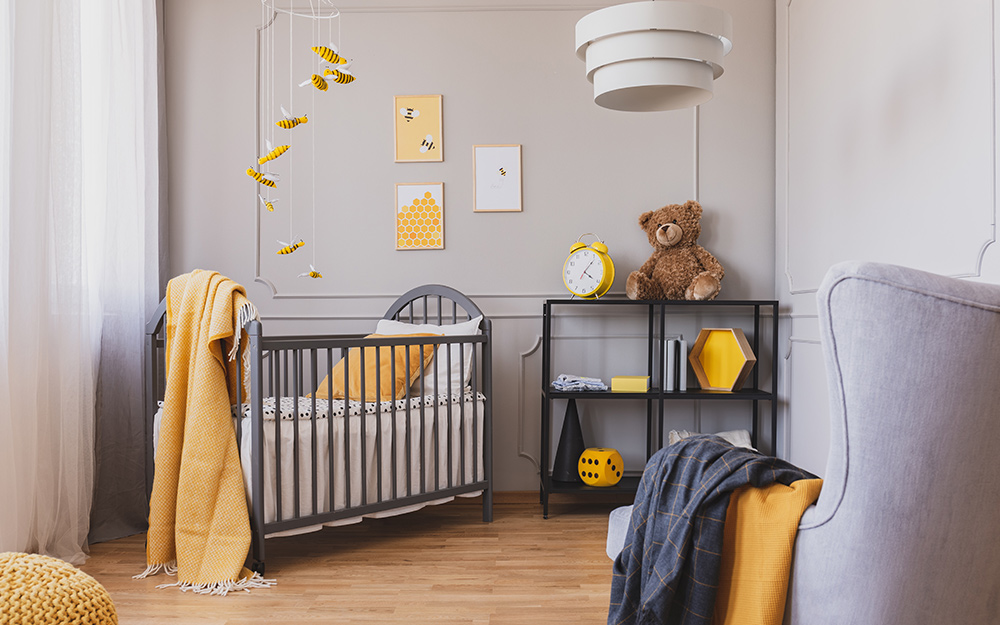 Gray nurseries for baby girls are trending. Paint the walls pale gray and choose white and a non-traditional color for accents and accessories. Sunny yellow adds cheer to pale gray walls, thanks to a yellow mobile, crib blanket, wall art and fun, oversized yellow items on simple shelves. Consider a light wood for the floor. 
Explore More on homedepot.com