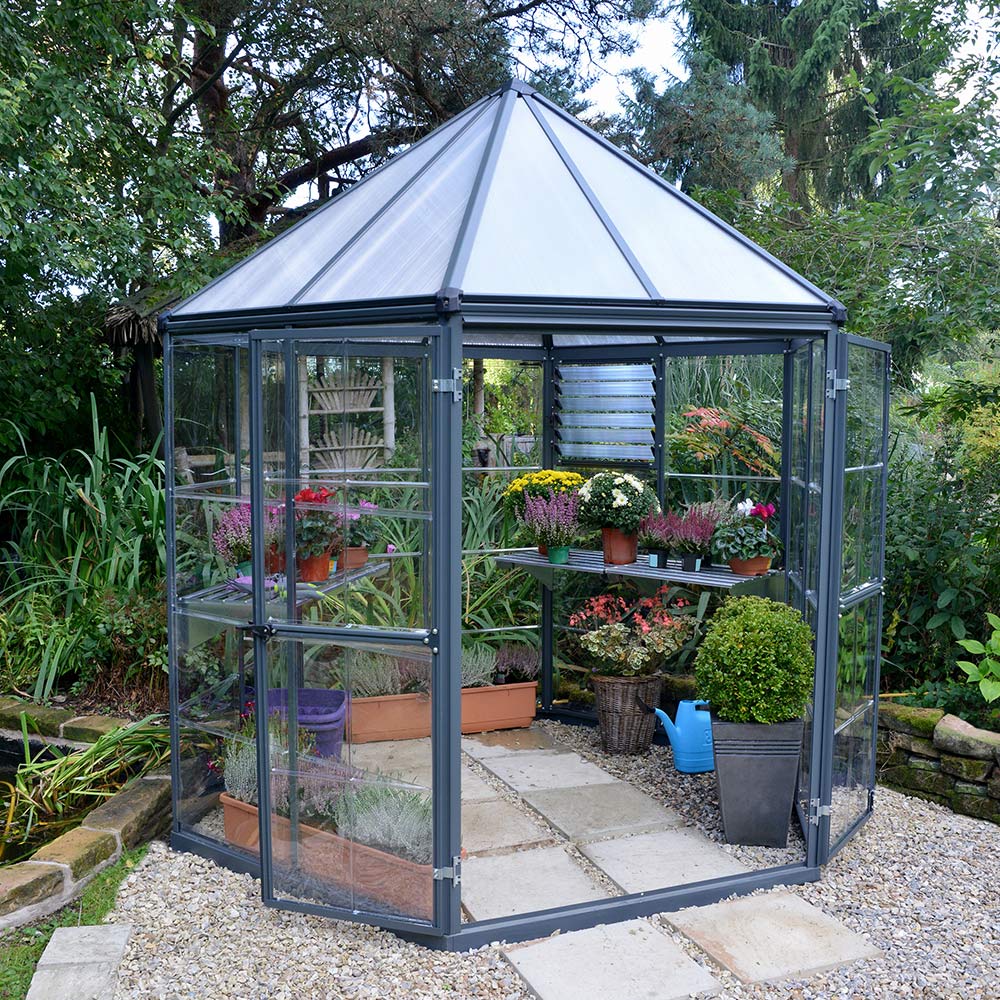 Whether it's plastic sheets for crafts and hobbies or durable applications for carport roofing and greenhouses, polycarbonate and plastic sheeting can be used for many household projects.
This guide highlights some of the common polycarbonate uses as well as some lesser-known purposes of versatile plastic sheeting.
Clear Boarding Windows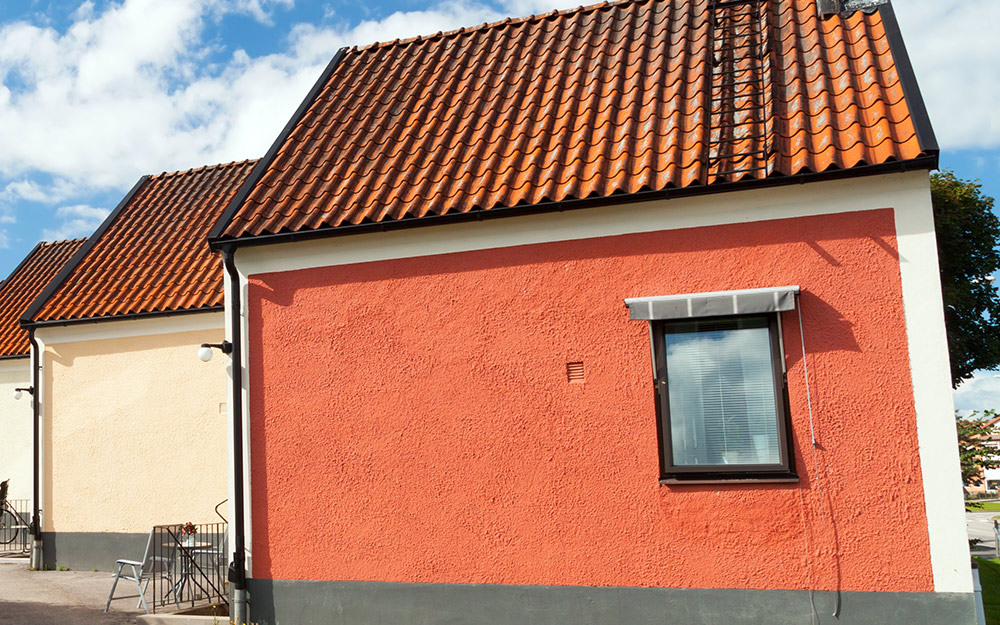 Clear boarding, the practice of using polycarbonate sheets instead of plywood to cover windows, can help reduce vandalism and deter theft in unoccupied houses. With clear boarding, polycarbonate sheets are cut to size, placed over the exterior of a window and braced with carriage bolts fastened to secure backing from inside of the house.
These plywood alternatives are stronger than wood and less noticeable from the street, giving clear boarding the benefit of helping to minimize community blight and maintain property values in the neighborhood without unsightly plywood boards on abandoned homes. With some exceptions, Fannie Mae requires clear boarding in cases where plywood would have previously been utilized on windows.
Clear boarding windows allows light inside the vacant house, making it more suitable for showing or making repairs and secures the property without drawing unwanted attention to a job site.
Hurricane Shutters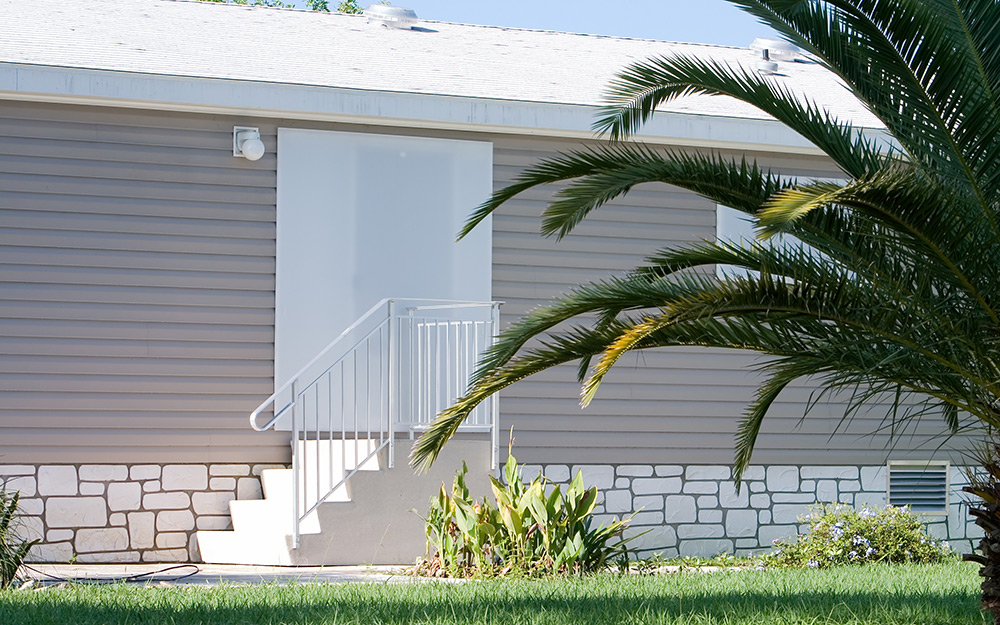 Polycarbonate hurricane panels are plywood alternatives for storm shutters used to protect window openings from debris blown by damaging winds.
Polycarbonate hurricane panels have greater impact resistance than plywood and, because they are lighter, can be easier to handle and install during hurricane preparations.
As with clear boarding on vacant or abandoned houses, polycarbonate hurricane panels allow natural light into the home during the storm. Another advantage with this material is time management; installation can happen ahead of the storm without sacrificing sunlight in your home while other hurricane preparations are taking place.
Note: Multiwall polycarbonate hurricane panels should have a thickness of at least 16-mm, or 5/8-inch. 
Roofing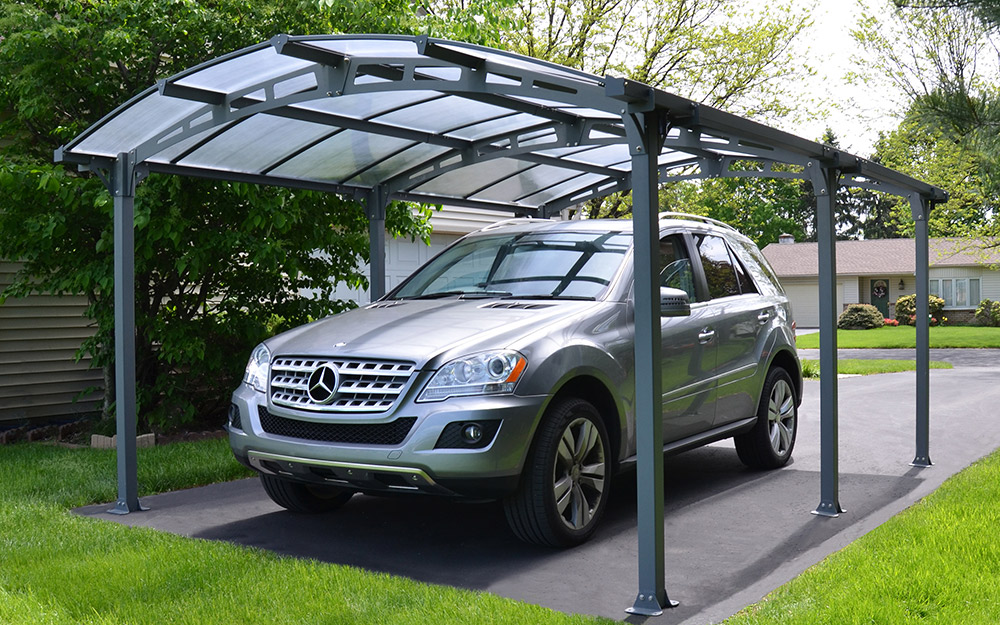 Polycarbonate sheet roofing is good for outdoor projects like sunporches, carports or covered patios. The durable corrugated surface of polycarbonate roof panels eases installation by preventing gaps between the panels and also helps channel rainwater.
Opaque varieties of polycarbonate sheet roofing come in a range of colors to fit the aesthetic of your covered patio while reducing direct sunlight to the outdoor space. Even clear types of polycarbonate roof panels block harmful UV radiation.
Awnings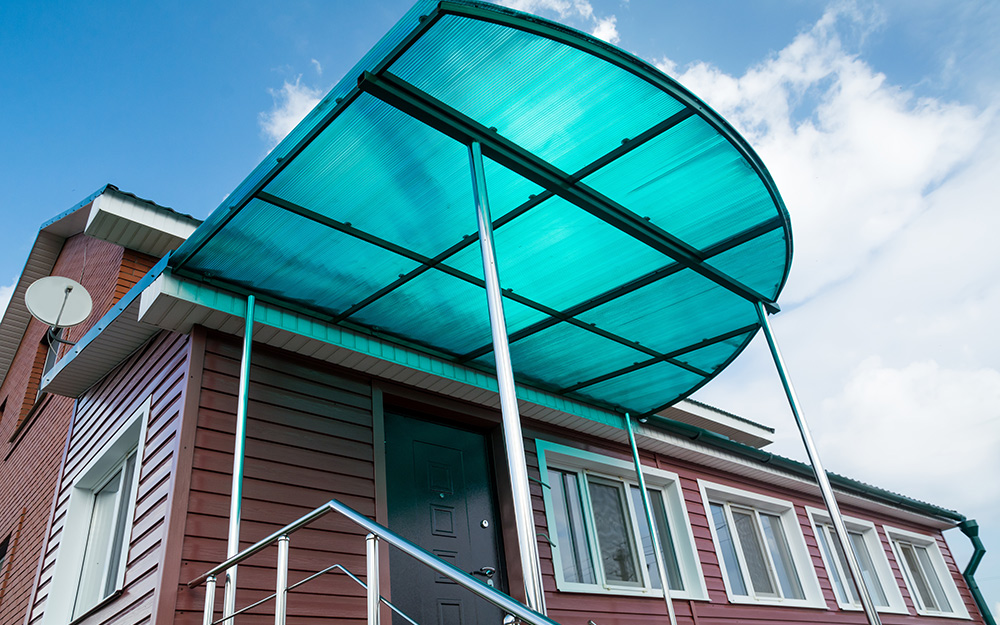 A polycarbonate awning can be a strong and durable addition over an exterior door to provide a covered space for entry and reduce the amount of rain and snow getting inside when the door is opened.
Similarly, a polycarbonate awning above a window can cut down on the direct sunlight coming into a room and even allow a window to remain open during rain showers.
Because the material is flexible, polycarbonate uses aren't limited to rigid flat lines. Clear polycarbonate sheets can be bent to create awnings, canopies or walkways with curved or arched shapes.
Greenhouses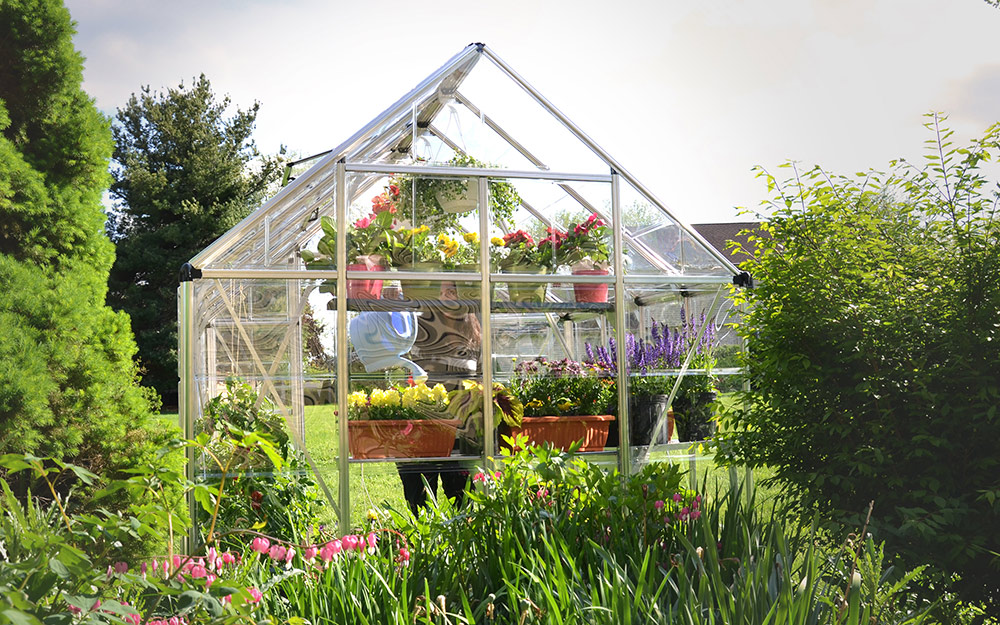 Greenhouse polycarbonate sheets have high light transmission to provide plants the light they need for growth while protecting them from the elements and intense sunlight that could prohibit their growth.
Kits are available, but custom structures can be built using greenhouse polycarbonate sheets to protect plants from wind and weather throughout the year. Individual sheets can be cut in dimensions to build a weather-resistant greenhouse that's right for your space and needs.
Skylights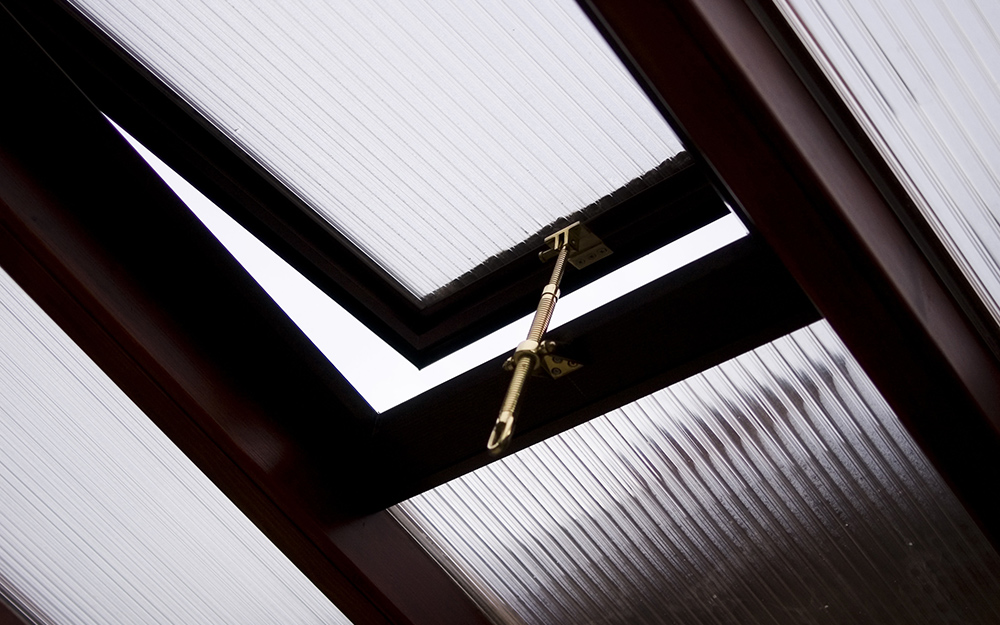 Let some natural light into a shed, covered porch or any rooftop with a skylight made from a polycarbonate sheet. The material filters ultraviolet sunlight and, unlike glass, the durable material isn't susceptible to damage from debris falling from above.
Other Uses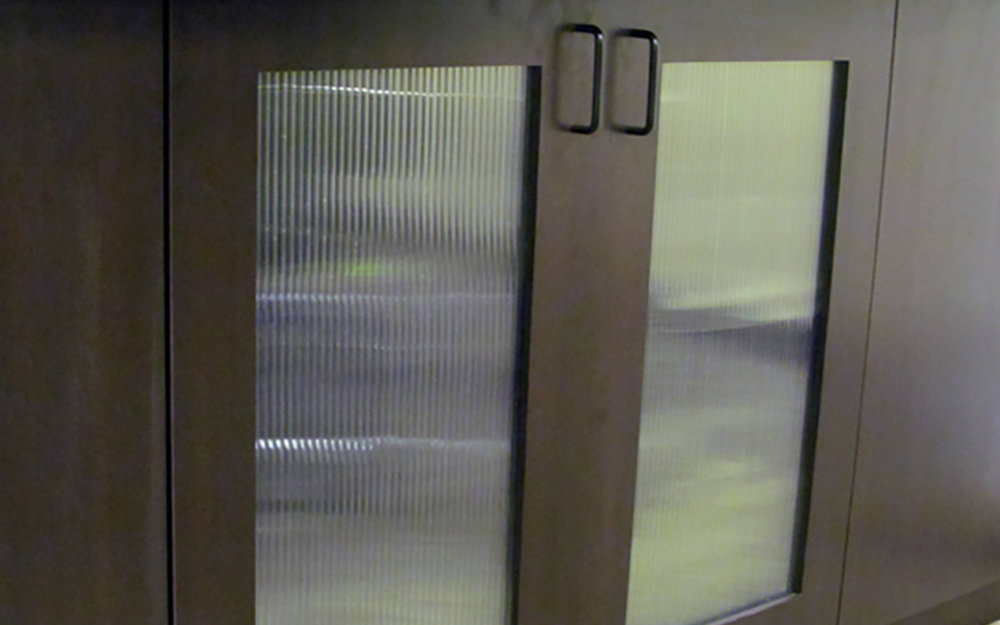 Polycarbonate uses aren't limited to being a reliable substitute for glass in replacement windows, picture frames or unbreakable paneling in clear cabinet fronts. 
Other uses for various types of plastic sheeting include:
Privacy panels or room partitions made from polycarbonate.
Transparent acrylic sheets offer a high-clarity finish that can be used for table cards, invitations, menus, displays and so much more.
Use corrugated plastic sheets for crafts and hobbies, temporary outdoor signage or school project boards.
Acrylic sheets are non-yellowing and resist shattering. They work well as a protective surface over shelves and tabletops or serve as kennel plastic flooring.
Plexiglass uses include a range of DIY and professional projects, such as laser engraved signage, hobby display cases, art protectors, photo frames, shelving and more.
Cutting to Size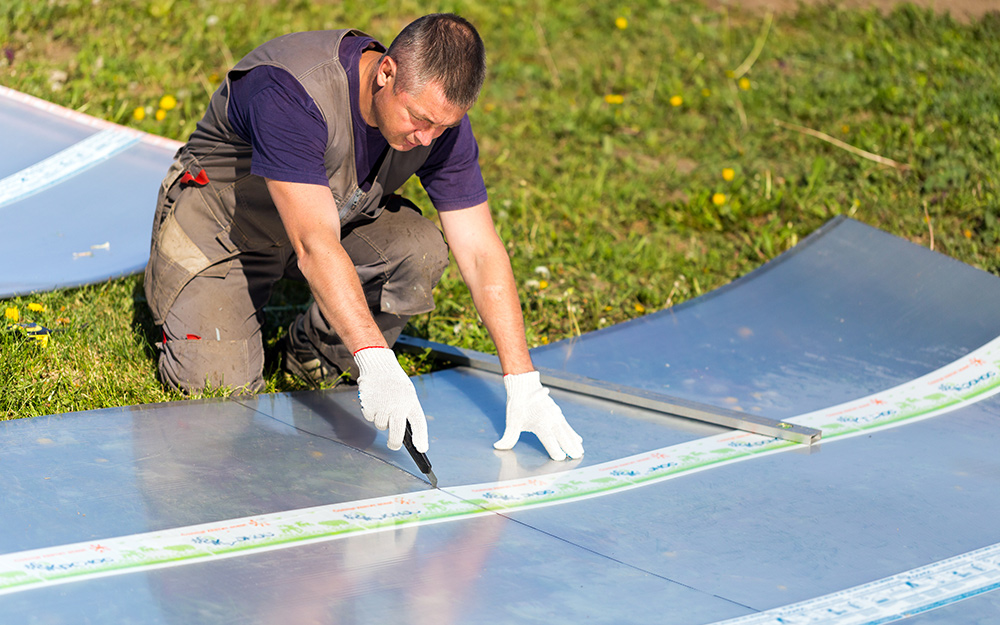 The material is lightweight, so even thicker polycarbonate hurricane panels or pieces used for clear boarding are easy to work with during installation and they are also easy to cut to size. A circular saw fitted with a fine-tooth cutting blade suitable for plastic will work well for the task.
Polycarbonate uses that require thin pieces can be cut with heavy-duty shears or a sharp utility knife.
Plastic sheets for crafts can often be cut with shears or a utility knife and many plexiglass uses with more rigid material can be trimmed using a score-and-snap method. Use a sharp utility knife to carefully score the cut line several times until the scrap end can be snapped off.
Explore More on homedepot.com