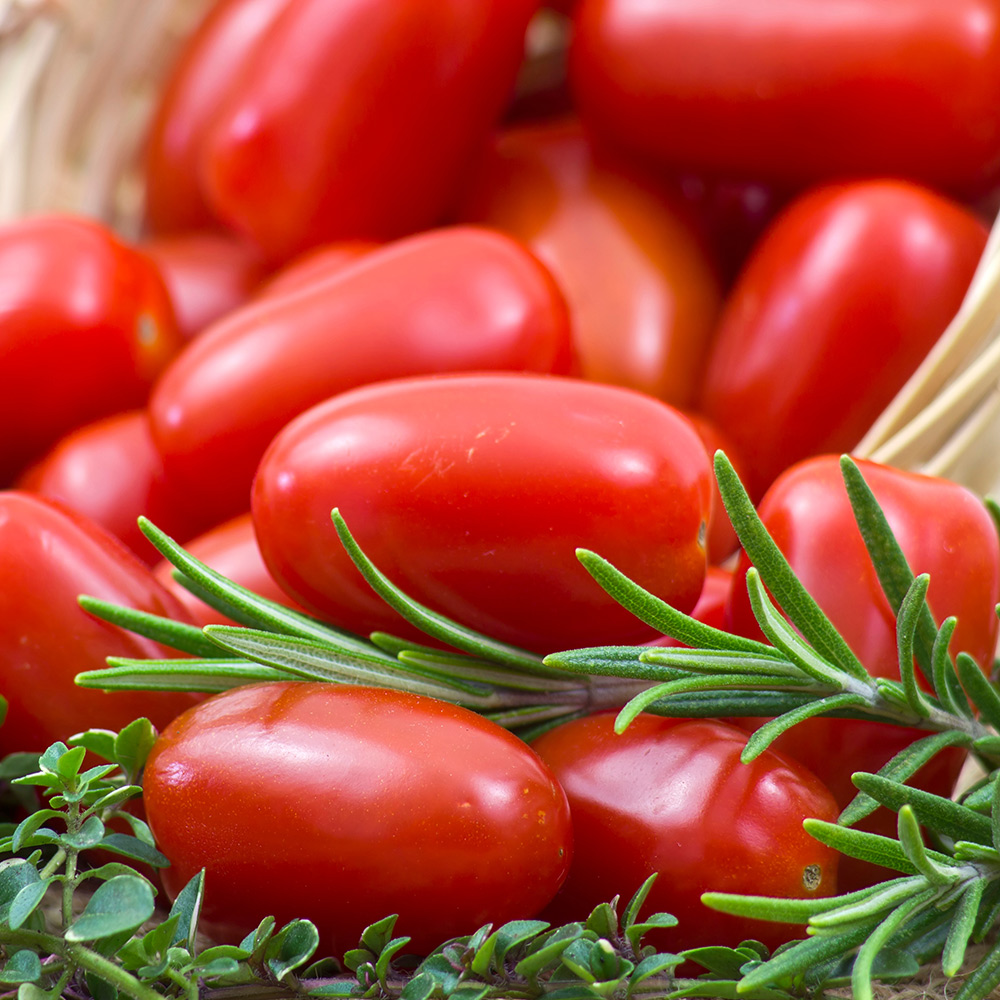 Starting your garden vegetables, herbs and flowers from seed is one of the easiest ways to get more bang for your gardening buck. One seed packet grows plenty so you can create the garden you've always wanted at a very low cost. When it comes to sprouting seeds, garden smarter with things that help make seed starting easier. Seed starters can help grow luscious tomatoes, tasty basil, colorful echinacea and other garden delights. Read on for seed-starting ideas that can help you get things growing.
Seedsheets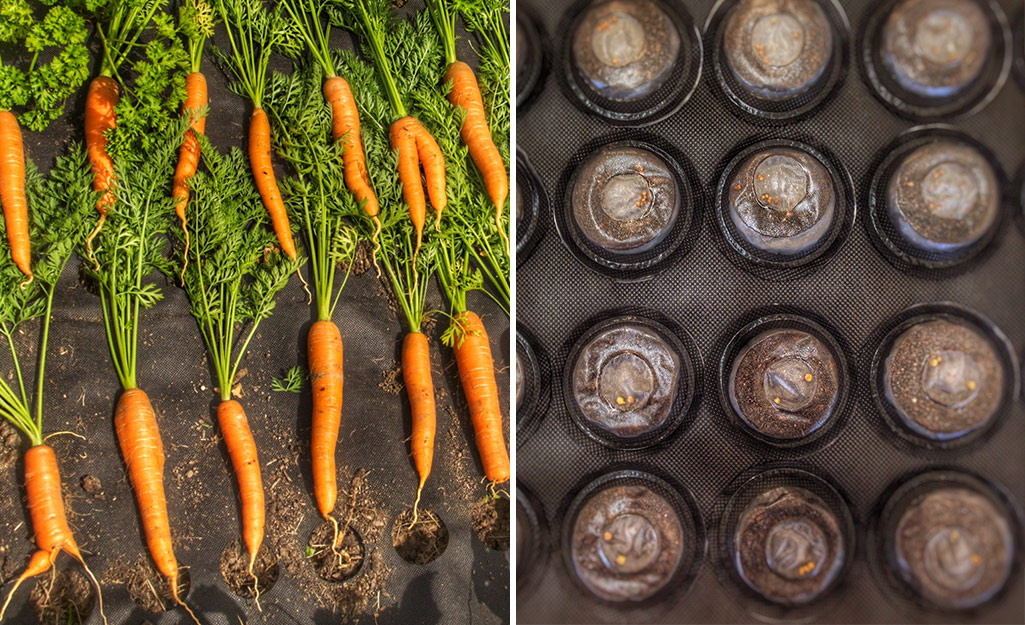 Seedsheets are great for first-time gardeners and experienced ones who want a no-fail approach. They usually contain vegetable, fruit or herb seeds that are not genetically modified (non-GMO). Non-GMO means that nothing has been done to the seedlings to change their genes. The seeds are in small pods filled with soil. With seed sheets, there's no weeding needed. A fabric barrier around the seed pods keeps weeds at bay. As a result, your seedlings don't have to fight for space, oxygen or soil nutrients.
Using seed sheets is easy. Just plant on top of potting soil, secure with the provided stakes and water regularly for an edible garden.
Seed Plugs and Pellets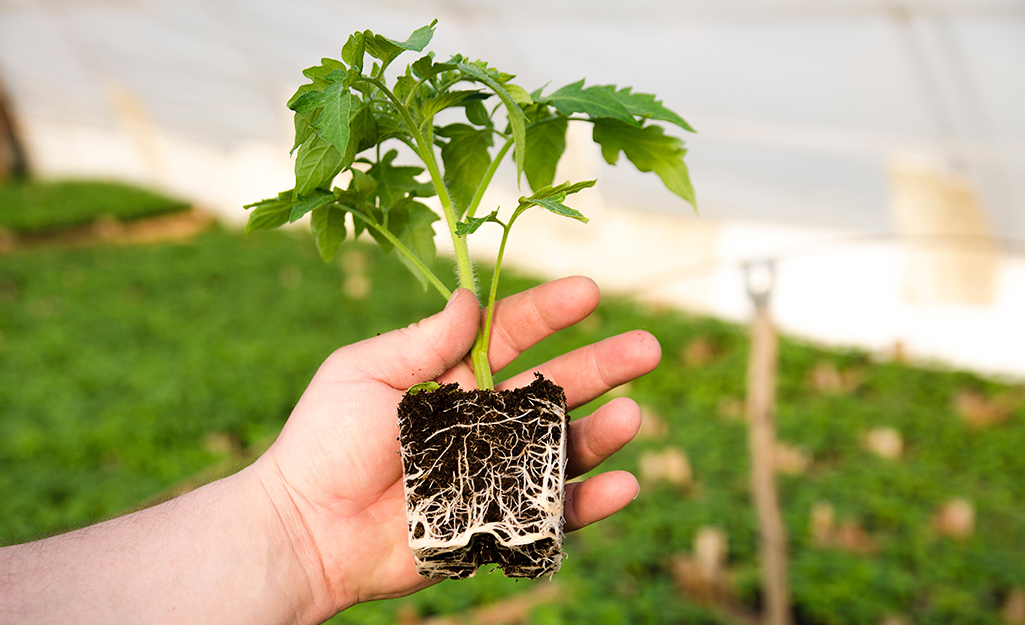 Seed plugs and pellets are another way to start your garden. They're a good option if you want to grow a specific type of flower or edible plant because you get to choose the seeds.
Plugs and pellets contain a growing medium. A growing medium is a substance in which you can grow seeds that don't require regular soil. Many plugs and pellets are peat moss. Peat moss is made of organic materials, so it already has nutrients. It also does a great job of holding onto water.
Follow the manufacturer's instructions to use plugs and pellets properly. Usually, you simply add a seed to the top, line the plugs or pellets up in a growing tray and water as needed.
Tip: If you're new to seed plugs and pellets, look for a kit. These sets provide growing trays and other accessories to simplify seed starting. 
Seed Mats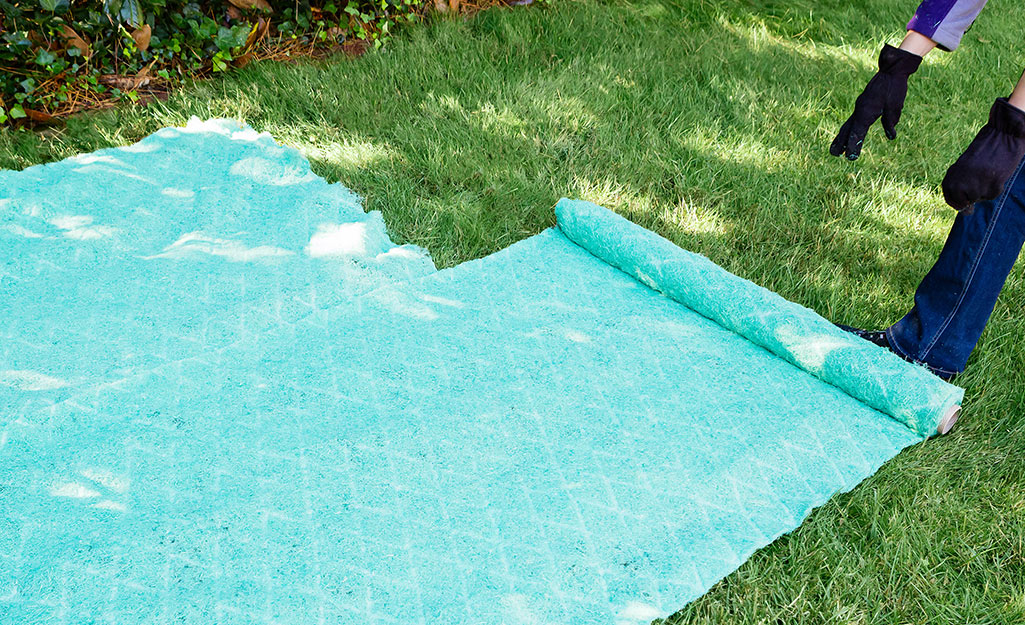 If you want to start flower seeds in a large area, mats can be a good solution. A seed mat is made of a soft-growing medium. The seeds are already inside, so you don't have to add any.
To use, you just remove the seed mat from the box and unroll it in the desired planting area. Water and then follow the manufacturer's tips for ongoing care. As the seeds grow, the blanket material helps prevent weed growth.
Tip: When selecting seed mats, pay attention to lighting needs. Depending on the seeds, they may need full sun, partial sun or partial shade.
Colorful Seeds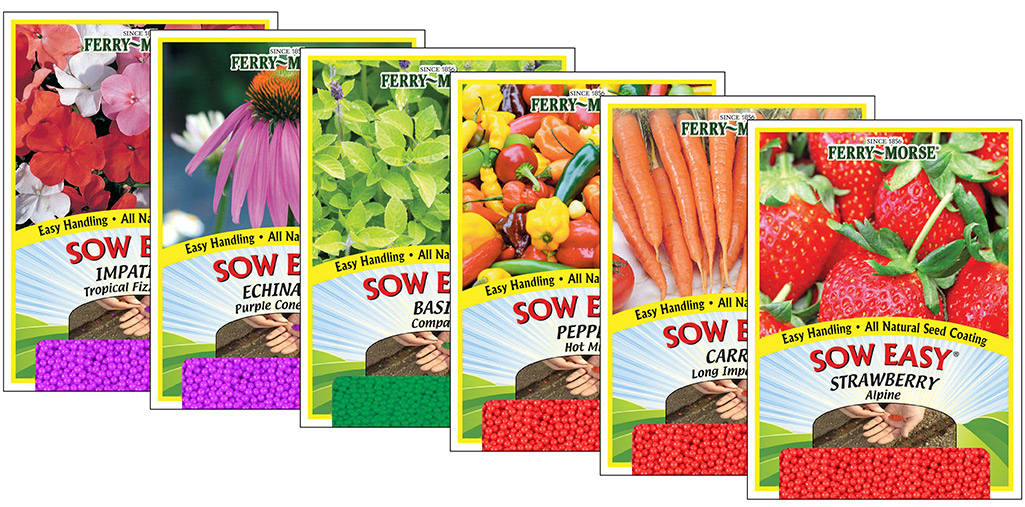 Seeds are small, so they can get lost easily, especially if you're starting them indoors. As a result, some manufacturers have introduced colored seeds. These products have a natural coating that makes them colorful. Nothing is done to alter the plant, so these seeds are usually non-GMO.
Some brands use a unique color for each seedling. This approach makes it easy to tell seeds apart even when they're out of the packaging. As a result, you can space plants properly from the start and are less likely to need to thin out seedlings after they sprout.
Germination Kits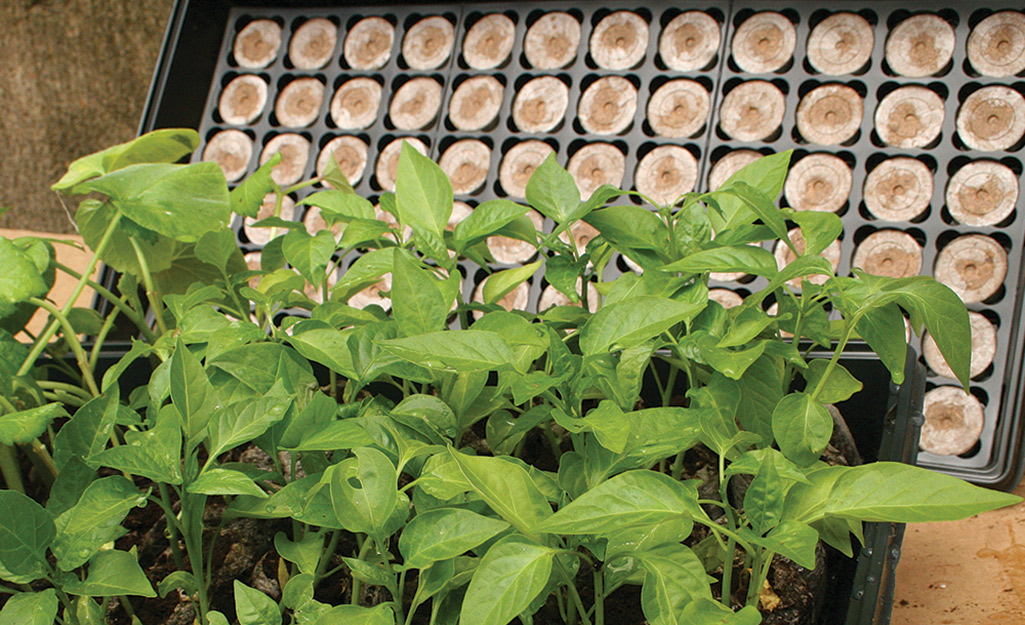 Greenhouses help plants grow by holding in warmth and moist air. You don't need to launch an entire construction project to get the benefits of one. Mini greenhouses  provide a compact alternative.
If you want to start seeds indoors, a germination kit can get you off to an easier start. Designs vary, but most include a grow light, a planting tray and a heat mat to keep seeds warm. To use, add seeds and soil or another growing medium. Water regularly and turn the light on and off to give seeds the right amount of artificial sunlight daily.
Tip: Follow the manufacturer's assembly, use and safety instructions for best results.
Peat Pots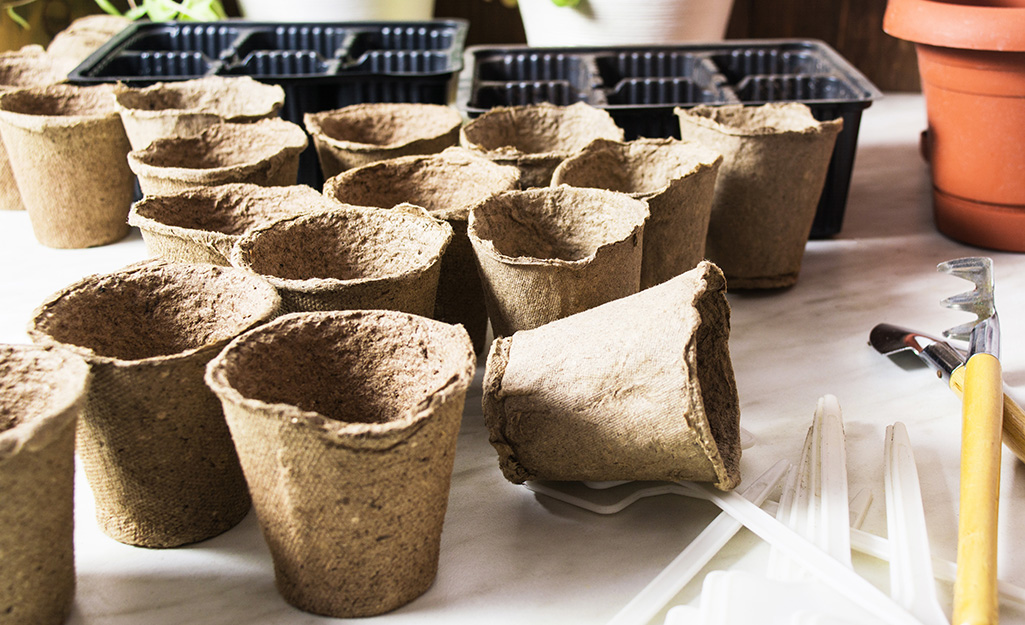 Peat pots work like small flower pots, but they're made of peat moss rather than pottery or metal. They work great for starting herbs, vegetables, flowers and other plants.
Fill peat pots with potting mix and seeds and then water them to get started. 
Coffee Pods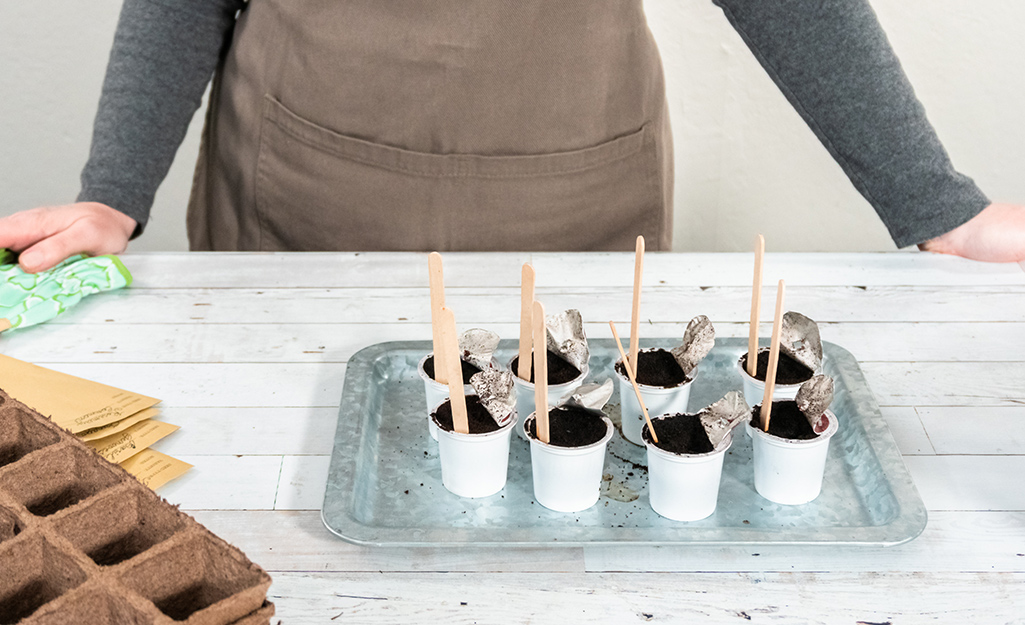 Coffee pods let you brew up your favorite drinks one cup at a time, but they leave plastic waste behind. Fortunately, those cups are just the right size for getting seeds started.
To try this idea, remove any remaining foil from the top of the pod. Dump out the grounds or tea leaves and wash the pods with dish soap and warm water. Let them dry completely, and then fill them with soil and seeds. Water and line up the upcycled pods in a tray.
Eggshells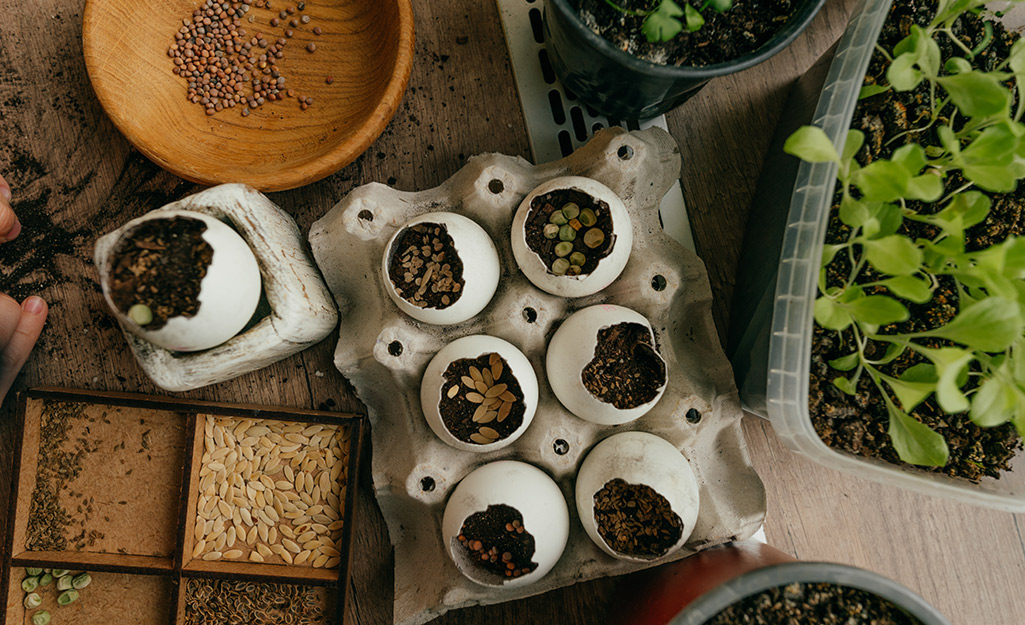 You can start your garden with one dozen eggs and an egg carton. Make eggs for breakfast or bake something sweet. When you crack the eggs, make holes toward the narrower, rounded end. Throw away the shell shard from the top and set the rest aside.
Rinse out the eggshells and allow them to air dry upside down on a paper towel. Then, fill them with potting soil and drop in seeds and water them. Place the eggs back in the carton, using it in place of a plant tray.
Ice Trays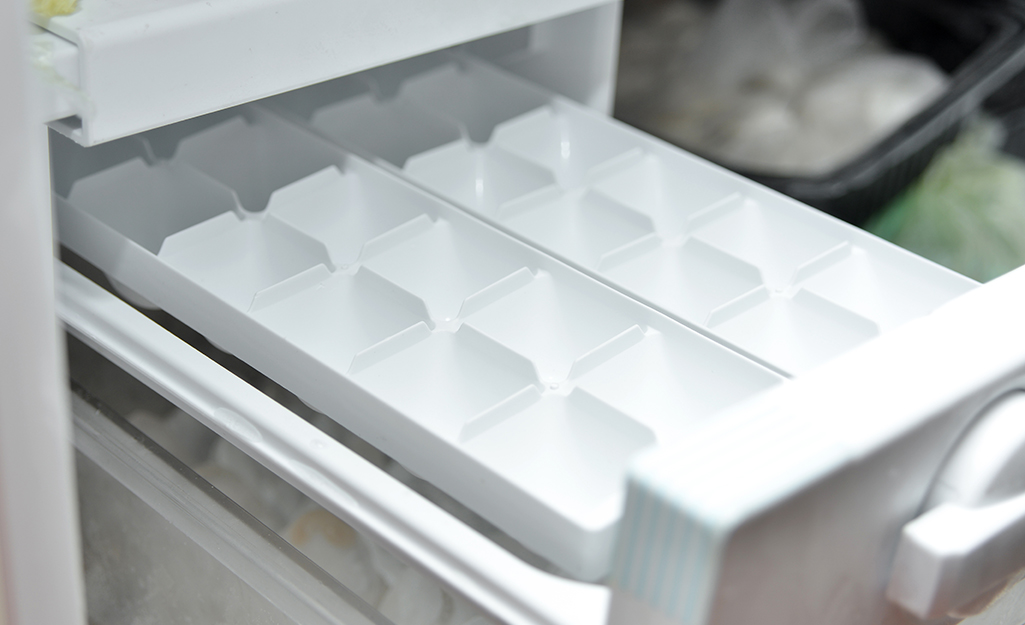 A worn-out ice cube tray can easily get a second life as a plant tray for seeds. First, use a power drill to make small drainage holes in the bottom of each section.
Place the ice trays in a growing tray or on a baking sheet  with four raised sides. Then, fill it with soil and seeds and water.
There are many ways to start your garden. Choose time-saving seed starters like mats, sheets and pellets. Create an indoor growing station with mini greenhouses and germination kits. Take items you'd usually throw away and upcycle them into growing containers. Whichever seed starting idea is right for you, The Home Depot can help you get the materials you need for your gardening project. Use The Home Depot Mobile App to locate products and check inventory. We'll take you to the exact aisle and bay.
Explore More on homedepot.com