Ideas & Inspiration
Shed Storage Ideas for Your Garden
Staying organized starts with sheds and other storage space in your garage or garden. If you wish your shed or garden tool storage area could look as beautiful as your garden, now is the time to clean. Purge and organize your garden storage space when the weather is cold, so you won't waste time digging for your trusty trowel when you could be digging in the garden instead.
To get started, clear out everything. Get rid of broken flowerpots, rusty tools and any other clutter you don't need. Compost old soil and throw away any fertilizers past their prime. Then wipe down and sweep your space. Power wash your shed inside and out if needed.
When your shed is clean inside and out, start thinking about organization solutions.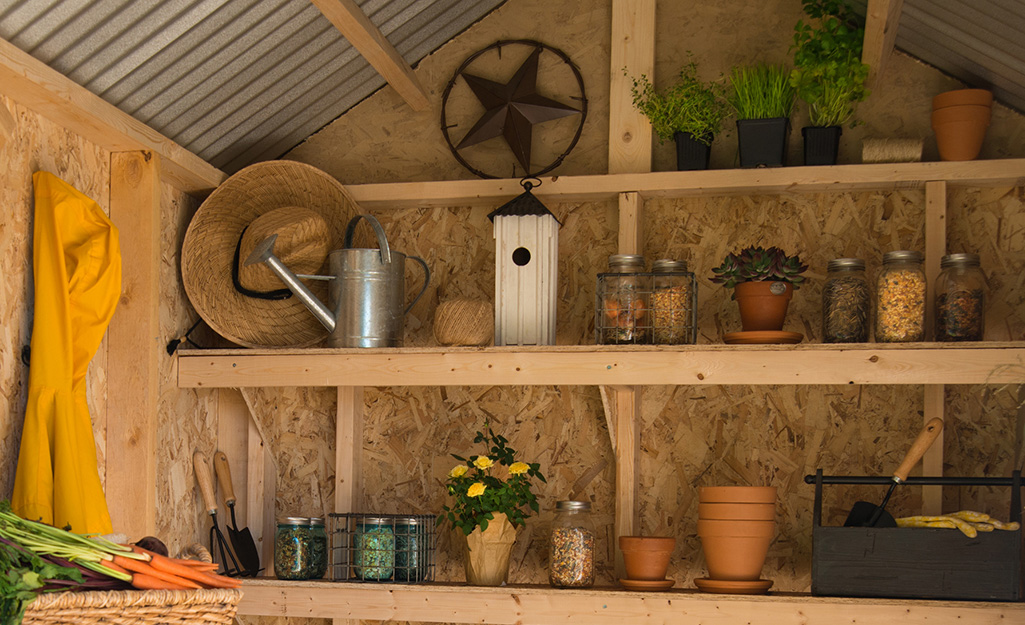 Keep gardening items off the floor by storing them on shelves. Never trip over extra flower pots, lawn seed, watering cans or birdseed again.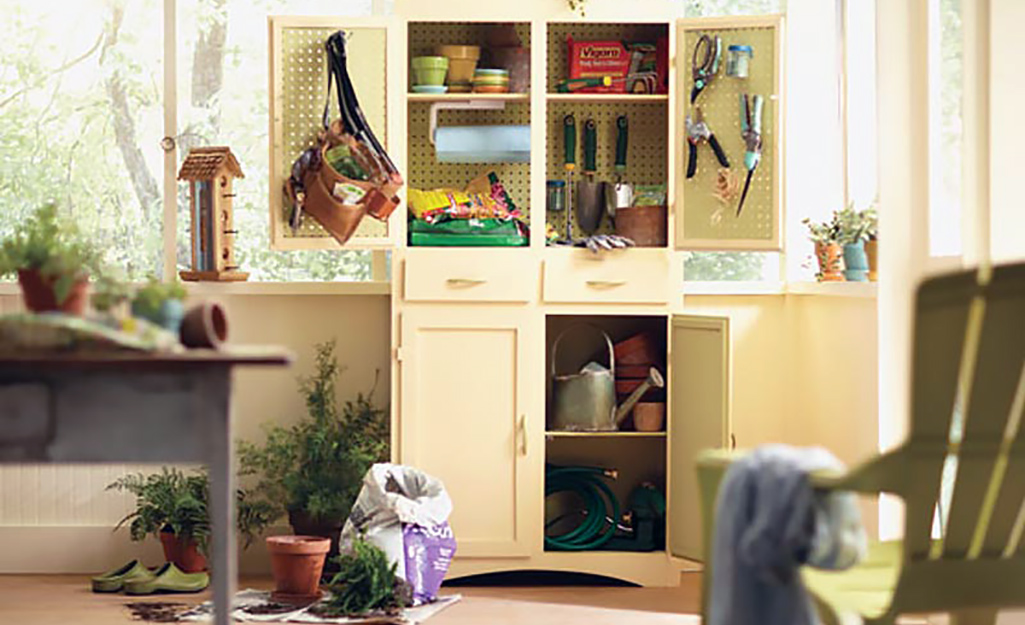 Use a pegboard to hang all of your hand tools, or keep them free of rust and dirt with this tool storage idea. For shovels and other long-handled tools, hang them up with wall hooks. Once your tools are organized, you'll always know where to find them.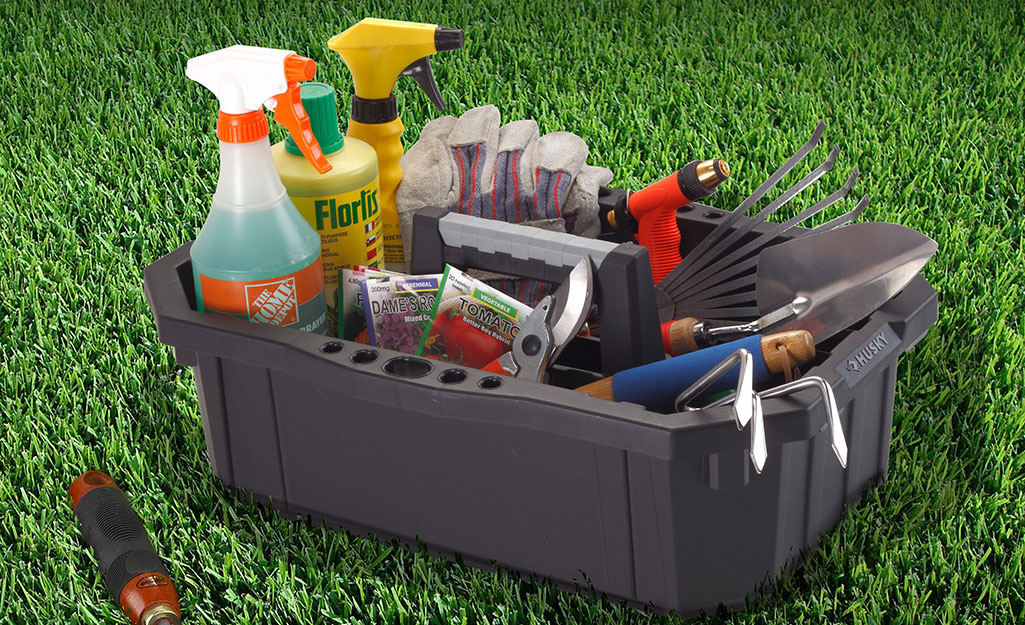 Keep supplies you use most often within reach. This vintage cement drawer planter keeps seeds organized, holds garden twine or sleeves of small peat pots. Storage bins and totes also do the trick to keep items stored securely.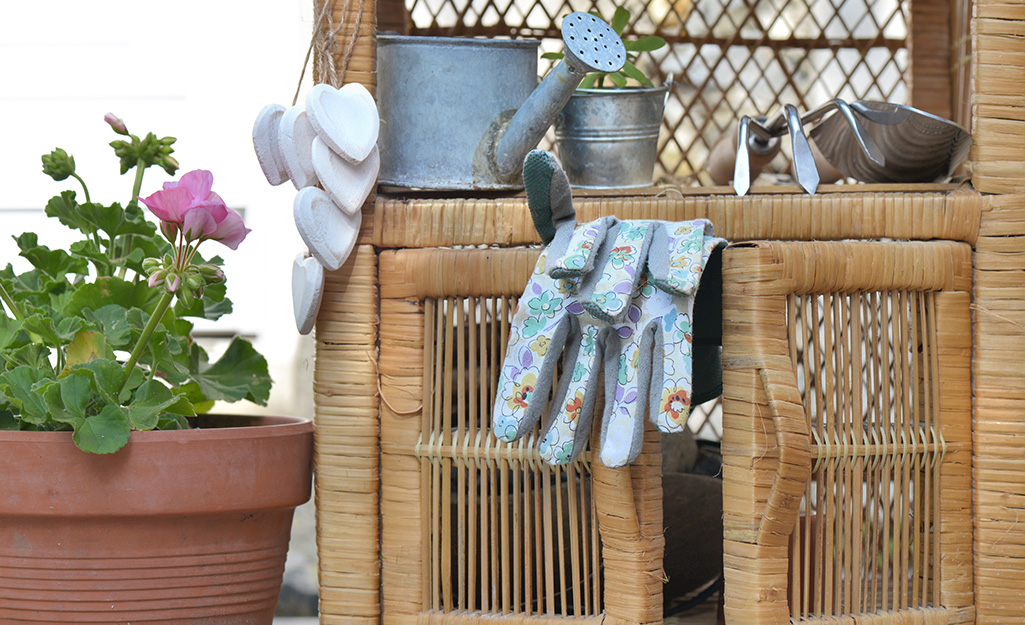 Find an easy grab-and-go location for all your gardening gloves, such as this hanging basket. If you keep several pairs of gardening gloves lying around for helping hands (little or big) in your outdoor space, their own designated place will help keep them organized.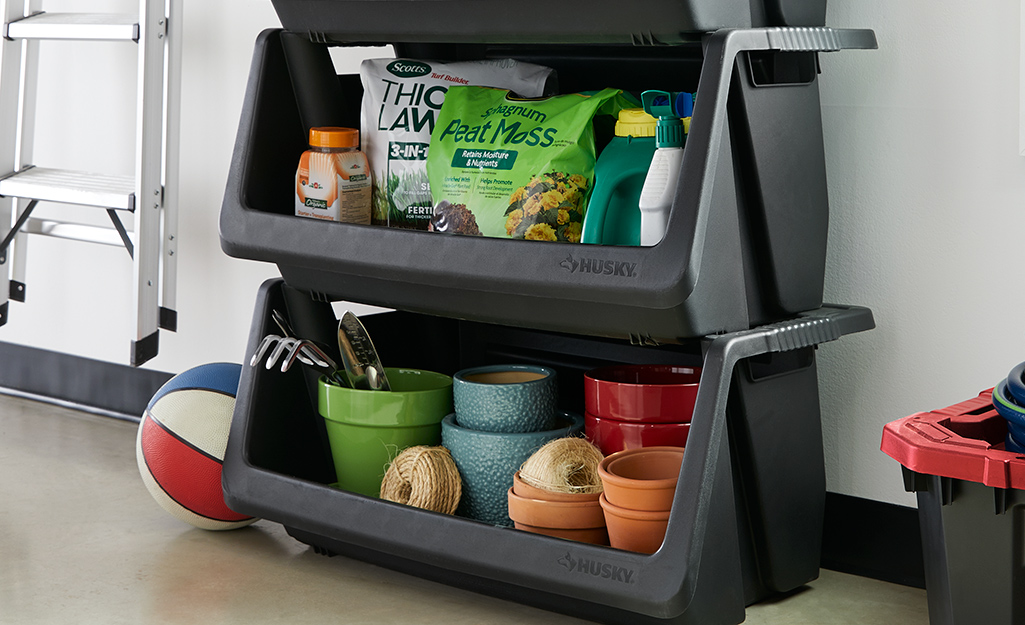 Keep garden soil and potting mix stashed away. Use a garbage can or a rubber storage bin to keep the soil contained in case anything spills. For decorative moss and soil covers, try using a small wooden crate.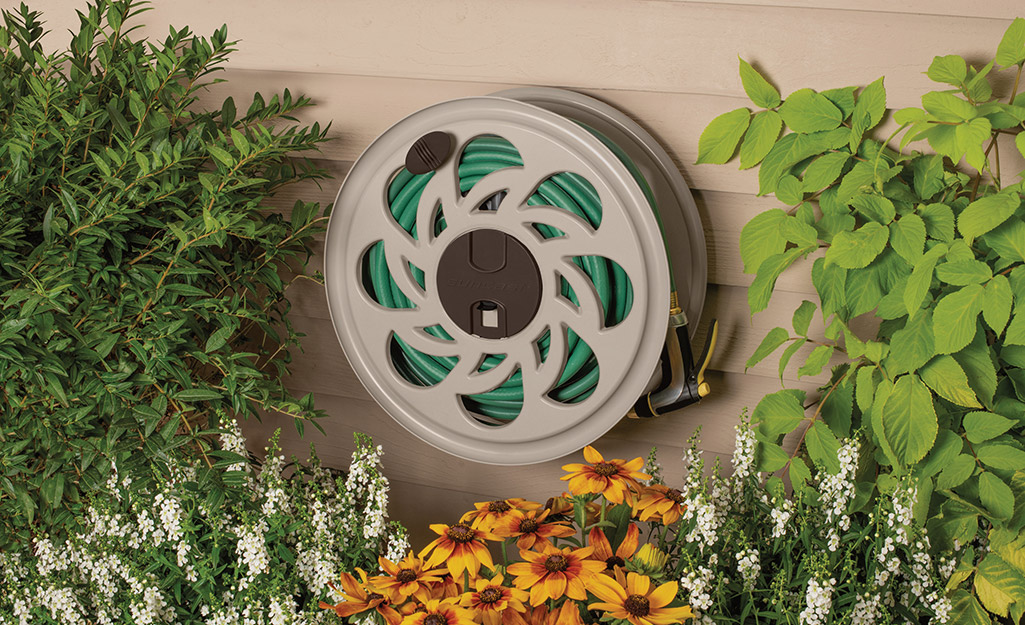 Stop the madness of the uncoiled garden hose by keeping it stored in a location that's up and out of the way. An easy option is a hose reel or hose storage box. It will make watering so much easier.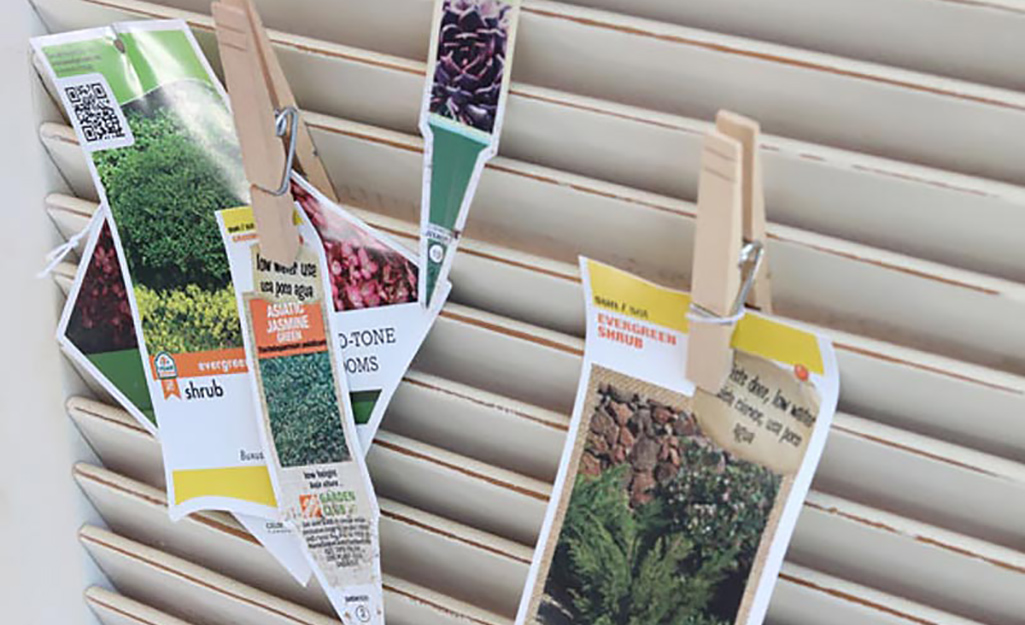 Instead of sticking plant tags in a box where you're likely to forget about them, pin them up on an old shutter, memo or bulletin board so you can reference them when needed.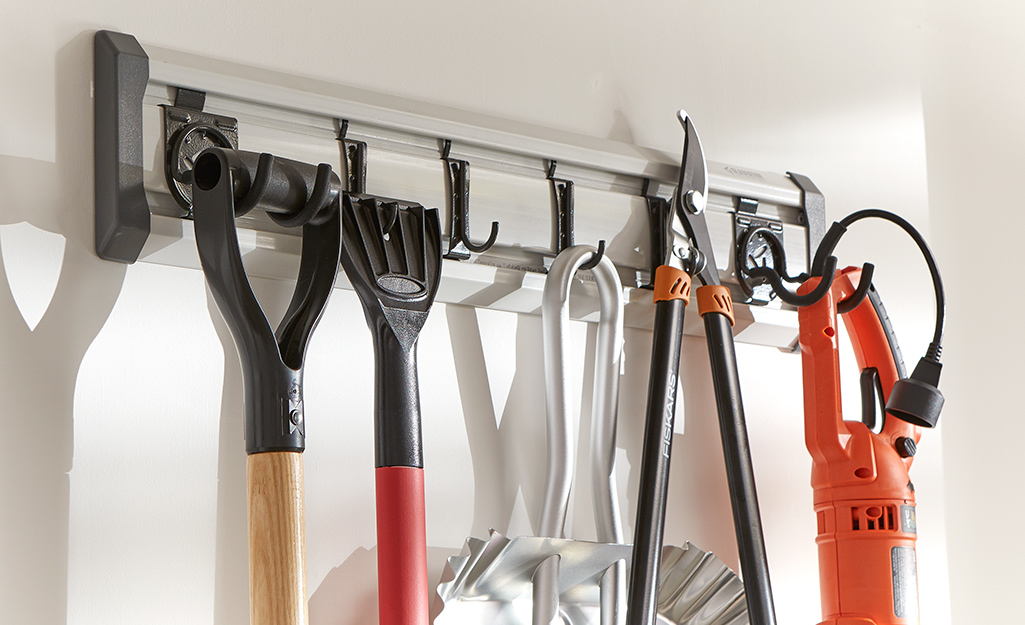 Use storage hooks or S-hooks to hang up miscellaneous items, such as your favorite gardening shirts, garden totes, work aprons or wreaths when not in use. Once everything gets a place, you'll be ready for the gardening season.
For storage ideas for your garage, see our guides on storage and organization.
Whether you need the right planters, seeds or potting soil, The Home Depot delivers online orders when and where you need them.