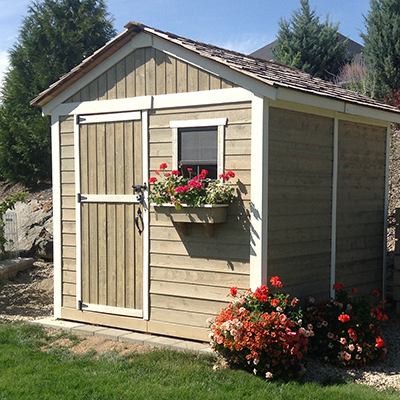 Staying organized starts with sheds and other storage space in your garage or garden. If you wish your shed or garden tool storage area could look as beautiful as your garden, now is the time to clean. Purge and organize your garden storage space when the weather is cold, so you won't waste time digging for your trusty trowel when you could be digging in the garden instead.
To get started, clear out everything. Get rid of broken flowerpots, rusty tools and any other clutter you don't need. Compost old soil and throw away any fertilizers past their prime. Then wipe down and sweep your space. Power wash your shed inside and out if needed.
When your shed is clean inside and out, start thinking about organization solutions. 
Whether you need the right planters, seeds or potting soil, The Home Depot delivers online orders when and where you need them.
Explore More on homedepot.com