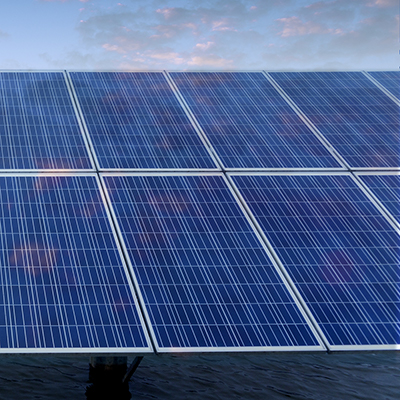 If you've had solar panels installed or are starting your search for the right solar panels for your home, you have likely heard the term "solar panel efficiency." But what does it mean? In short, "efficiency" measures how much of the sun's energy a solar panel can convert into electricity to supply a home. This guide will teach you which factors contribute to efficiency and how to determine which solar panels are the most efficient for your home.
Measuring Efficiency
A solar panel's efficiency is measured through a fairly simple equation. Take the amount of electricity a solar panel produces in watts and divide it by the amount of solar energy it absorbs from the sun. This is determined through Standard Test Conditions. The standard testing conditions for solar panels evaluate how much electricity each panel can produce at 25°C (or 77°F) with 1,000 watts of light per square meter hitting the device. This combination is equivalent to a cool, sunny day with a solar panel facing south and tilted at about 30°. 
Average Efficiency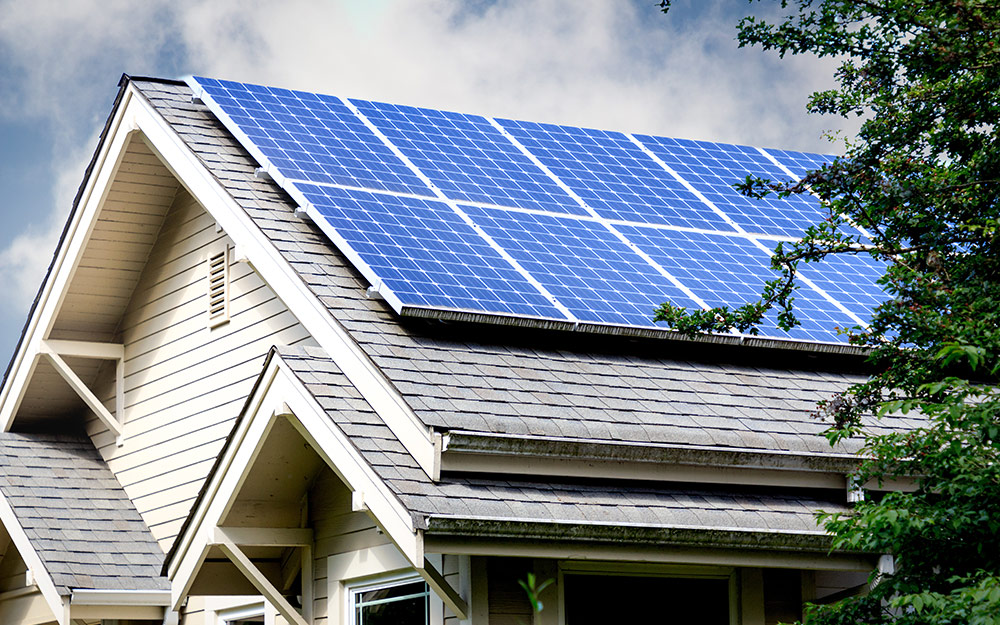 In fact, most standard solar panels you would use on your rooftop are between 15-18 percent efficient in converting sunlight to electricity. There are more and more panels becoming available with an efficiency of 20 percent or higher. More expensive models, such as monocrystalline silicon, will be a bit more efficient, but it's important to note that efficiency isn't the only thing that matters when installing solar panels. You will also want to look for the watts rating of a panel as this determines how much output a panel has. 
Tip: It's important to take into consideration the size, direction and angle of your roof when considering solar panel installation.
The highest efficiency for solar panels is around 40 percent; however, those are not the type of panels you would use on a residential home. 
Factors that Affect Efficiency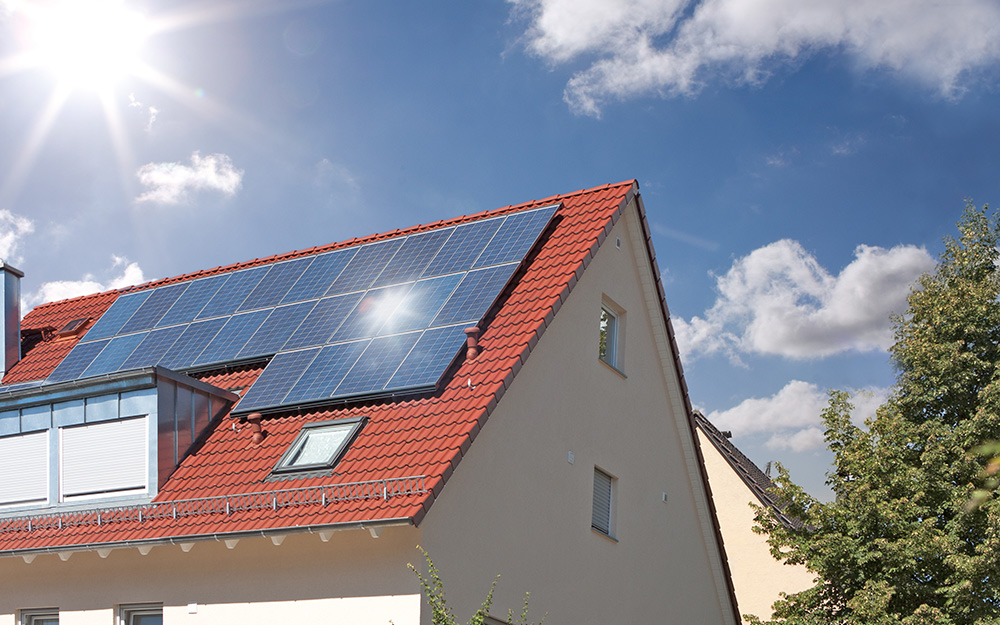 There are several advantages to solar panel energy, but when it comes to what can affect a solar panel's ability to convert sunlight into electricity, there are several factors involved, including where you live. 
Scientific:
Reflectance efficiency: Determined by how much sunlight is reflected back instead of absorbed and put to use. The less reflection in solar cells, the better. Anti-reflective coatings can help decrease reflectance. 
Thermodynamic efficiency: The maximum efficiency possible, this is the height at which the sun's energy can be converted. At a certain point (typically 86 percent), photons and solar cells will begin generating thermal energy, or heat, rather than electricity.  
Environmental:
Dirt and dust: Overall, solar panels are self-cleaning; however, if you live in a particulary dusty or dry area, you may want to clean your panels more often than those who live in other regions. 
Shade/clouds: If your house is positioned in a shady spot or you live in a climate that tends to be more overcast, your solar panel efficiency will be affected. 
Winter weather: One common misconception is that winter weather greatly reduces efficiency. In fact, solar panels often function better in cooler weather as they need sunlight not heat to produce electricity.
Things to Consider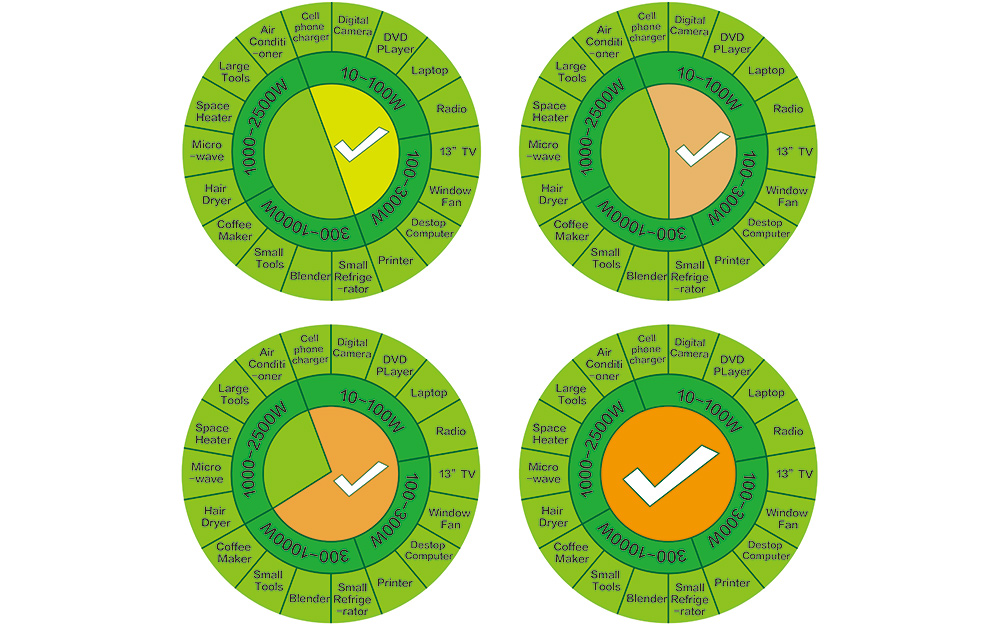 Before you begin to install solar panels:  
It's important to understand that the solar panels aren't the only thing to think about when purchasing solar power gear. Solar power inverters are just as important as they convert the electricity the panels create into a form of electricity that can be used for your lighting, appliances and other household electronics. The chart above demonstrates how to choose the right solar inverter for your needs. 
Consider the size of your roof and just how many solar panels it would take to power a house your size. For instance, a home with a smaller roof may want to invest in higher efficiency panels while a large home with a larger roof would be fine with many lower efficiency panels. 
One of the advantages of solar panel energy is the low cost of investment compared to the high electricity supply rate you will get in return. Remember to consider installation costs involved including the necessary solar panel accessories needed and your available budget.
Be sure to find out the average lifespan of your solar panels as well as the individual solar cells to determine solar panel efficiency over time. 
Think about the look of the panels you are choosing to determine that they work for the look of your home/neighborhood. 
There are plenty of high-performing panels and equipment options to choose from on the market. Whether you start from scratch with solar panel kits or need a new solar panel inverter, it's important to compare options. 
Explore More on homedepot.com