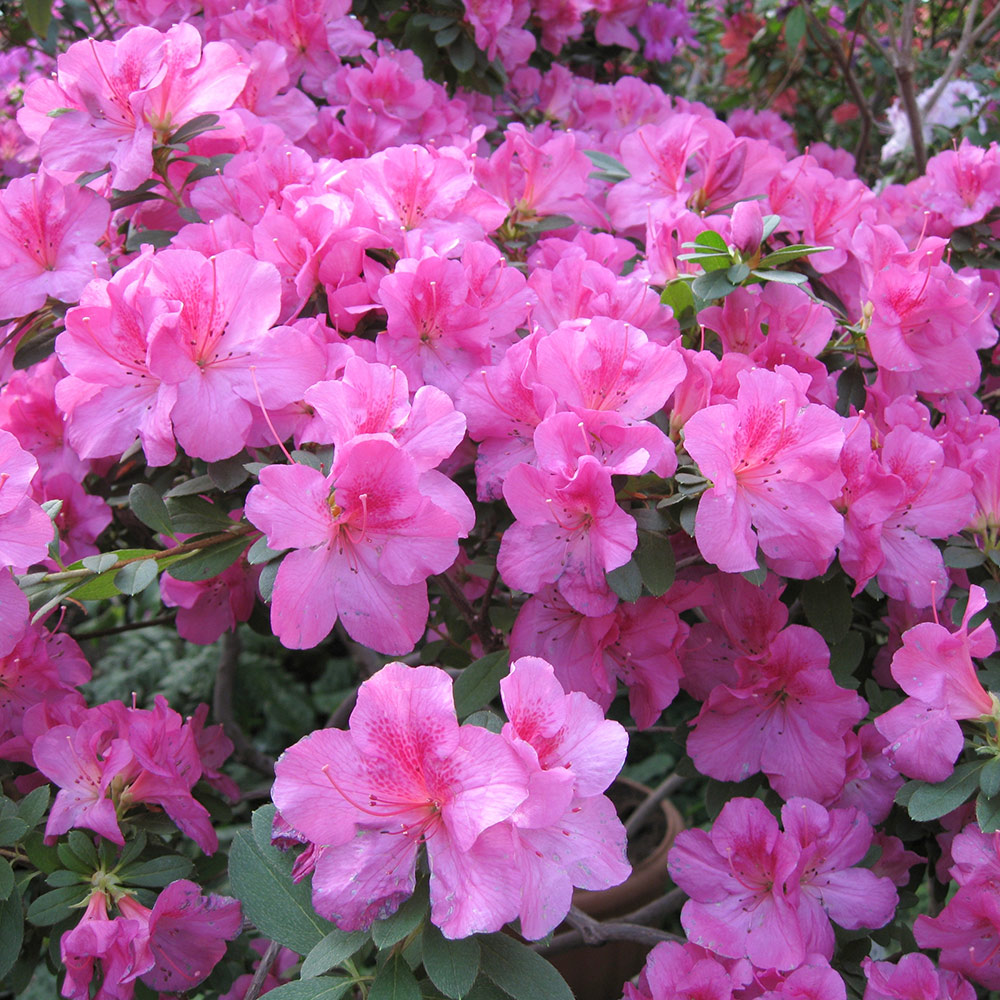 Azaleas are a landscape favorite and a beautiful addition to any landscape. With their showy blooms and evergreen leaves, they are easy to grow when you follow the right steps. Just pick the right location, amount of water and soil amendments. Read on for answers to  some of the most popular questions about growing and caring for azalea shrubs.
Types of Azaleas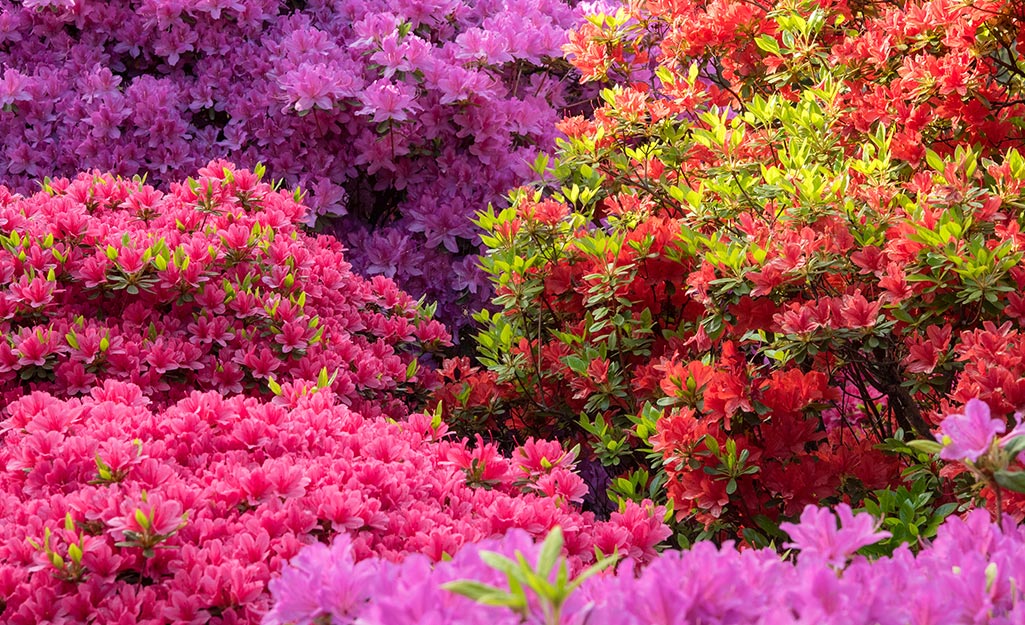 There are over 8,000 different types of azalea plants. They are a subspecies of the rhododendron family. They vary in color, size, habits and bloom times. These are some of the most popular azaleas:
Autumn bonfire azaleas produce single and semi-double red petals. They bloom from spring to the end of fall.
George Taber azaleas produce orchid-like bubblegum pink blooms. They can grow up to eight feet tall and six feet wide. 
Florida flame azaleas produce a honeysuckle fragrance and golden blooms. They bloom in early to mid spring and attract pollinators.
Golden lights produce yellow-golden or butter-yellow funnel-shaped blooms. They bloom from early to late spring.
Where to Plant Azaleas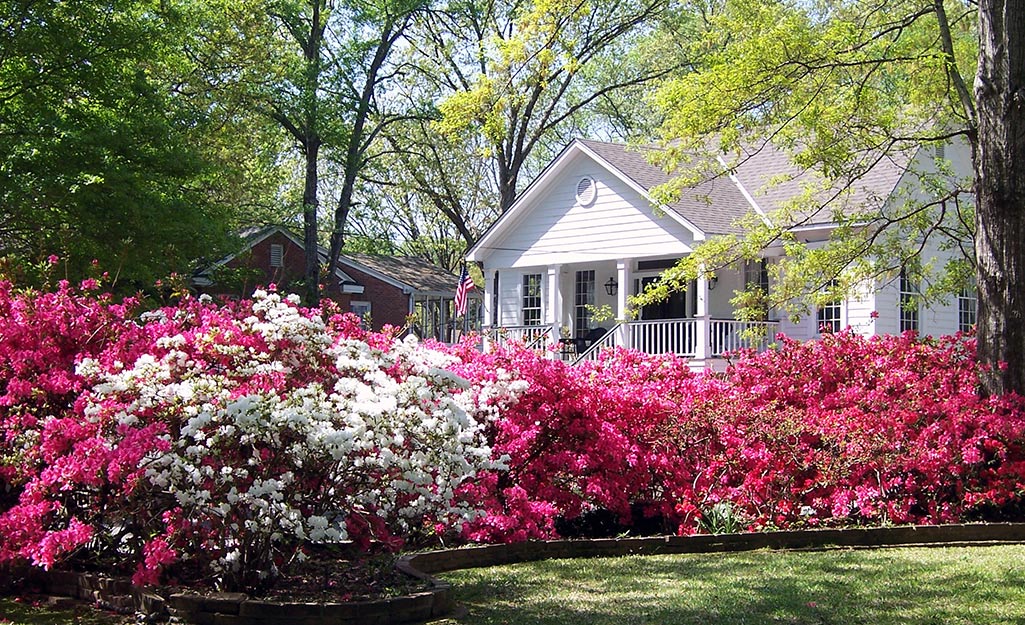 Azaleas thrive in filtered sunlight. They do best in spots like the edge of woods near stands of pines. Decomposing organic matter like pine straw gives their shallow root system the acid it needs to perform best. Different types of azaleas can handle more sun than others. Check the plant tag when buying to learn what's best for each variety.
When to Plant Azaleas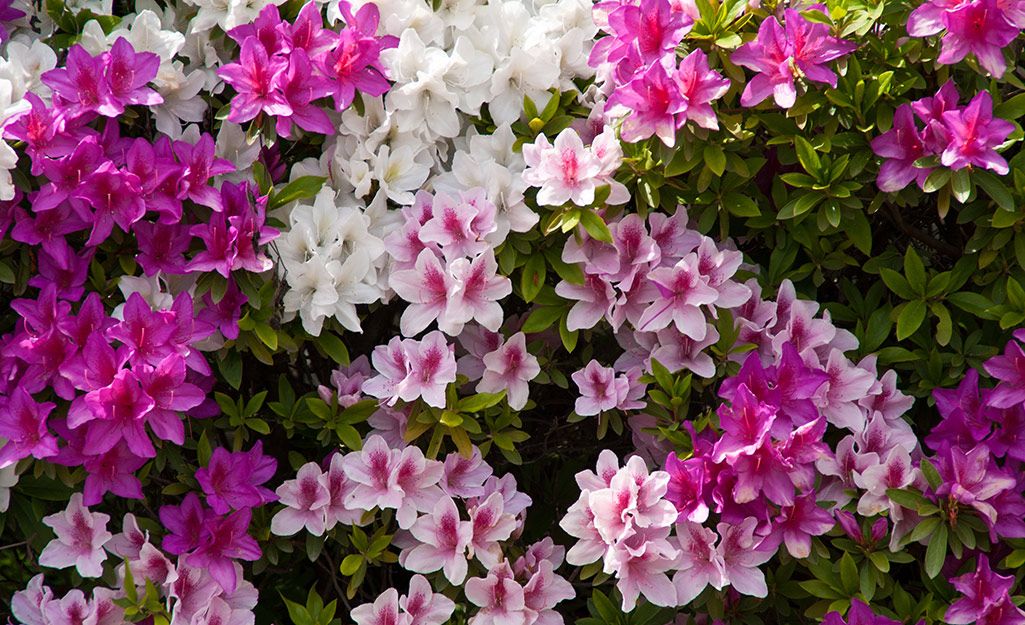 Azaleas, like most shrubs and trees, can be planted in spring or fall. Fall is preferred because the dormant season gives roots time to grow. Summertime heat and drought can cause stress. If you plant azaleas in the spring, be sure to mulch well and water throughout the summer. This helps the plant get established.
Picking the Right Shrubs for Your Landscape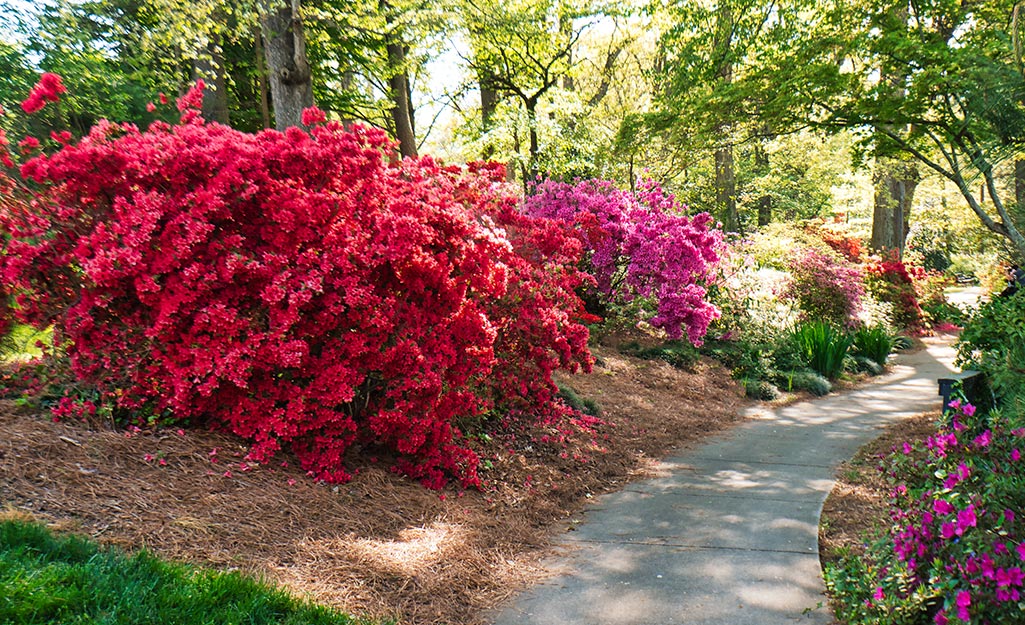 It's best to shop for azaleas when they're in bloom, so you can see what you're buying. Choose two or three complementary colors of similar azaleas. This will make sure the shades look good together. Check plant tags to see how tall the mature shrubs will be. Plant larger shrubs in the back and small shrubs in the front. Check the bloom time frame. Make sure shrubs that are planted together bloom in sync.
Choosing the Right Soil
Azaleas do best in well-drained, acidic soil. Add organic matter and mulch to the soil to provide them with the proper nutrients. They thrive in acidic soil with a pH level of 5.0 to 5.5. Before planting azaleas, use a soil tester to check your soil's pH level. Add amendments according to the recommendations. If there are low amounts of nitrogen in the soil, apply fertilizer. A lack of nutrients can cause small greenish-yellow leaves, leaf drop or stunted growth.
Pruning Tips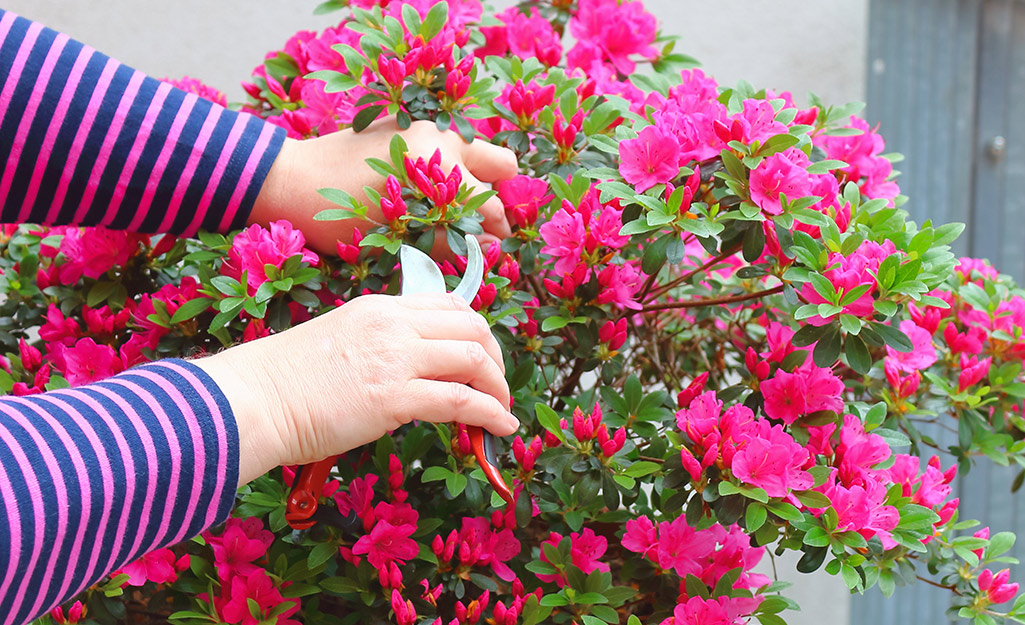 Azaleas need pruning to achieve a lush spreading habit. These shrubs bloom on last year's growth. Pruning is usually done after the growing season. If there are dead branches or lanky suckers, use loppers to trim them. The best time to prune is early to mid-June, before buds set for next spring.
Maintaining Azaleas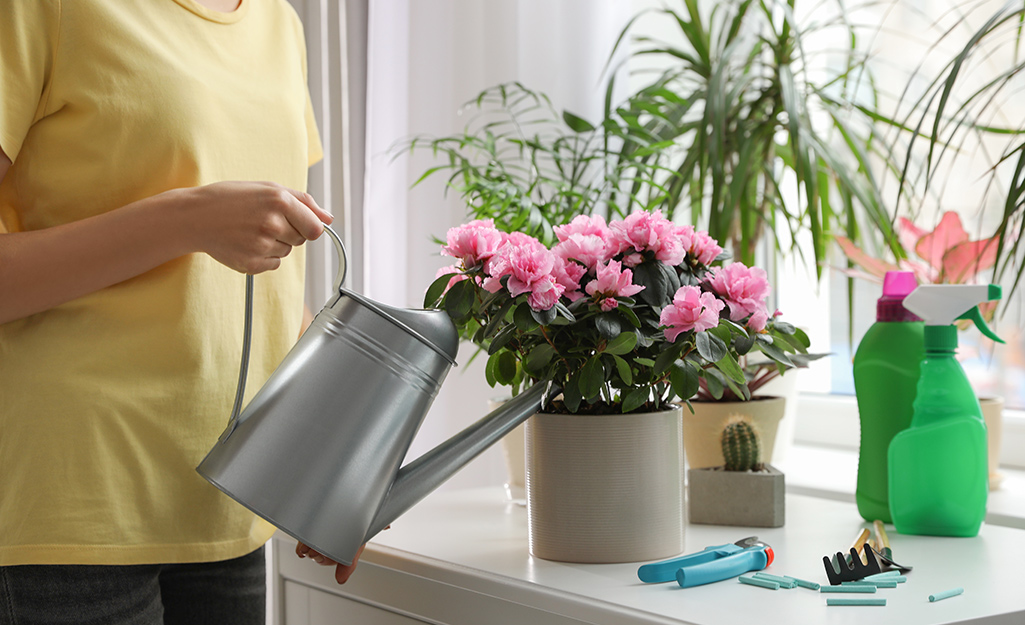 Azaleas are not high-maintenance plants. Attention to pruning, watering and a winter blanket of mulch are all that's required. Follow these easy maintenance tips to keep your azaleas healthy: 
Find a location with the right amount of sunlight.
Amend the soil with organic matter.
Water until the plants are established and when needed.
Shape them with pruning shears.
With the proper preparation, you can grow and care for your own azalea shrubs. Make sure you choose the right type, have the right location and make sure the soil is exactly what your plants need to thrive. Ready to plant your azaleas? Get the tools, plants and soil and more. Home Depot delivers online orders when and where you need them.