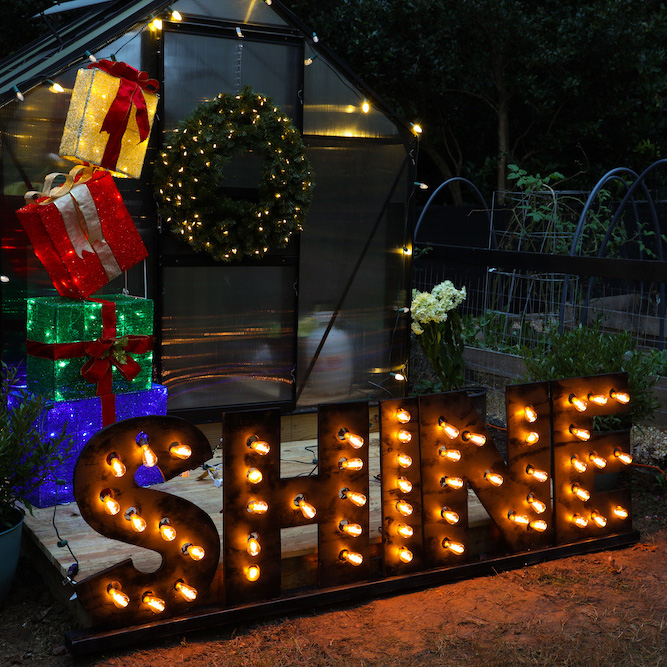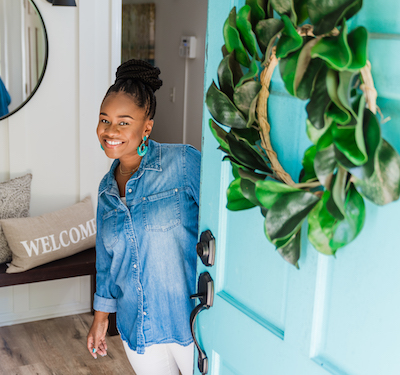 A Note From The Home Depot
First-time holiday decorator? No worries! With a bit of help from The Home Depot, Stacie Abdallah of Stacie's Spaces was able to infuse some holiday flair into her outdoor garden and arbor for the first time. Check out her blog below for some great DIY tips and tricks!
Can I let you in on a little secret? I have NEVER decorated outside for Christmas! I know… that sounds crazy right? I love decorating the interior of our home for the holidays, but I have never attempted to do it outside. When The Home Depot invited me to participate in the Holiday Style Challenge, I was both nervous and excited! It was time to step out of my comfort zone (literally) and try my hand at lighting up the great outdoors! I was given the theme of season shining and I tried my best to make our greenhouse and garden area shine for the holidays!
3
Decorating The Garden Arbor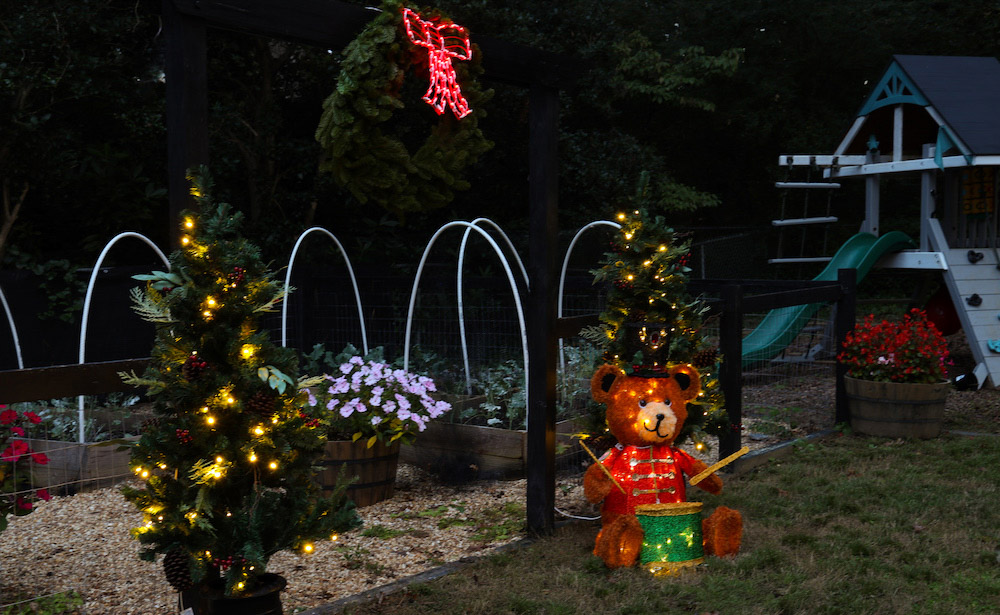 When we built this garden and arbor earlier this year, I did not consider all of the possibilities there would be for decorating it. I was just thinking that my garden needed an entrance! Now I know that this entrance is perfect for these5ft pre-lit artificial Christmas trees. I placed one on each side and then brought in Mr. Bear to accompany them. My kids were so excited about this bear from the moment I pulled it out of the box and assembled it. I mean, the bear even got hugs from them! Needless to say, this bear has made quite the impression and seems quite at home in his spot by the garden arbor. We also added this large, pre-lit wreath and bow to top it all off!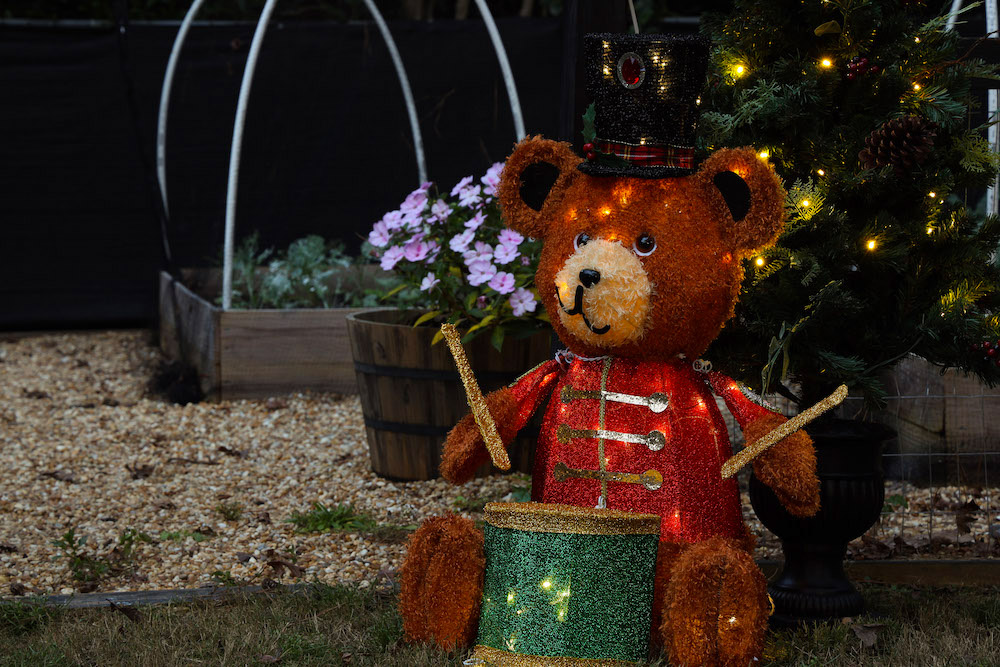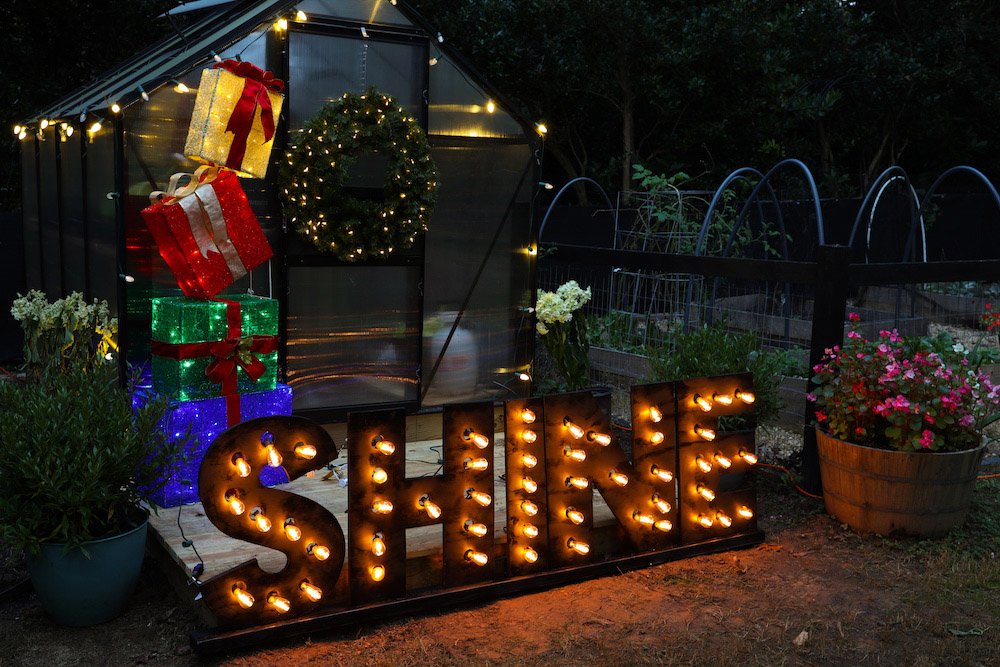 My greenhouse is probably my most prized backyard possession. She even has a name, Josephine. We recently added a porch to her which made decorating her for Christmas even more of a possibility! We strung bulb lights around her roofline and hung a simplebattery-operated, pre-lit wreath on the door. I also placed the stacked up gift box setby the door. Josephine was already looking super cute! Then we decided to up the ante a little by creating a DIY "faux" marquee letters sign.
9
DIY Faux Marquee Letters Sign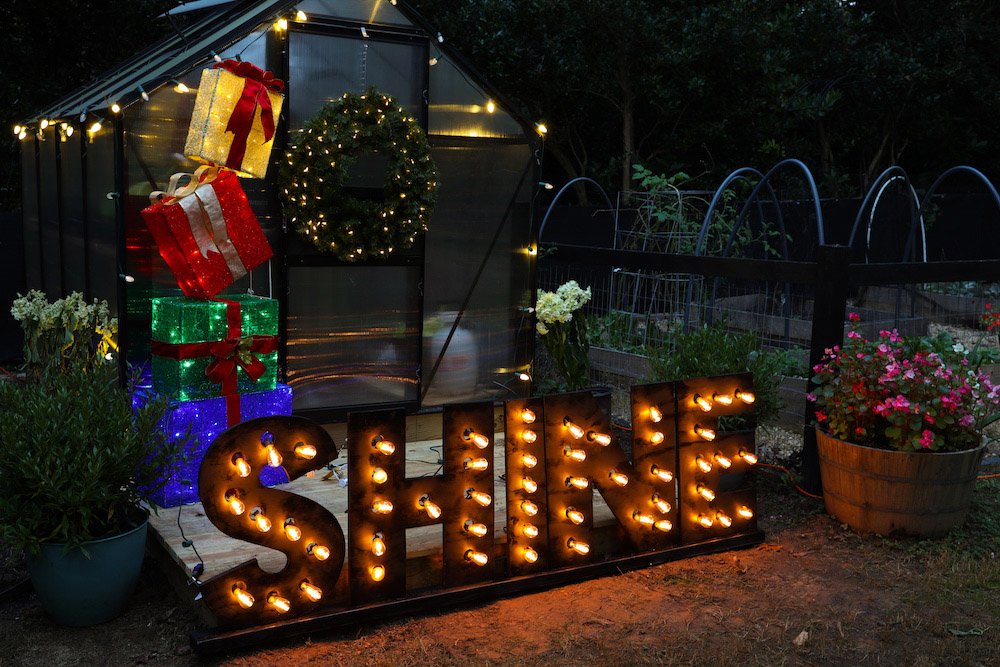 The process to create these letters was fairly simple and straightforward. This type of sign can be used for a variety of events and celebrations. Check out this how-to guide on The Home Depot's websiteto see how I did it!
This may have been my first time decorating outside, specifically the garden/greenhouse area but it certainly will not be the last! This was so fun and the kids love to see the space all lit up at night! We were able to find everything we needed for this project from The Home Depot which made it super convenient. The Home Depot was literally a one stop shop for everything that we needed, and I am so grateful for the app, ship to home options, and store pickup! I am already coming up with ideas for the next holiday! 
This post was created in partnership with The Home Depot. The author may have received compensation for this article and associated images or video, potentially in the form of products and/or services. All expressed opinions and experiences are the author's own words.
Explore More on homedepot.com