WHAT YOU NEED FOR THIS PROJECT
1
Choose a suitable fire pit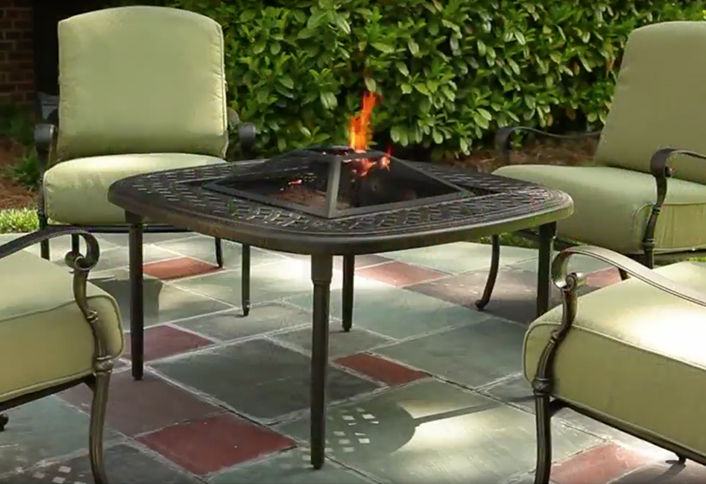 Asses the size of your outdoor living space and make sure that you have enough room to move around and seat your guests comfortably.
2
Evaluate your heating options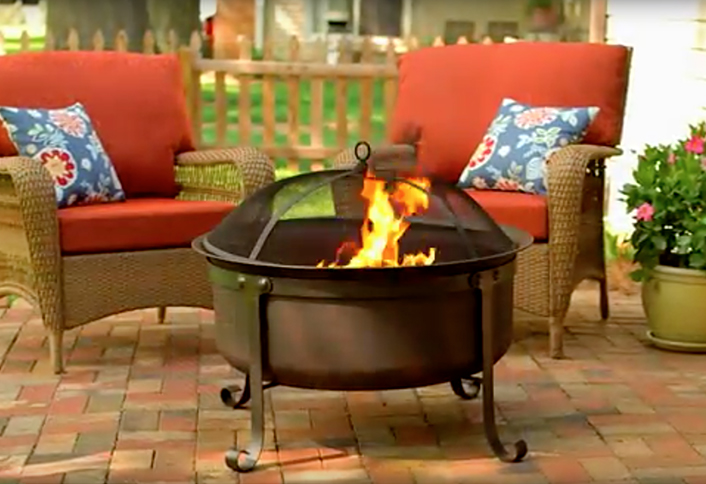 • The cauldron-style fire pit burns wood slowly and is shaped like a bowl, which is useful for radiating heat around your space.
• Gas fire pits typically operate with propane or a dedicated gas line that connects to your home.
• Chimineas are formed like a chimney, so the smoke is forced upward and away.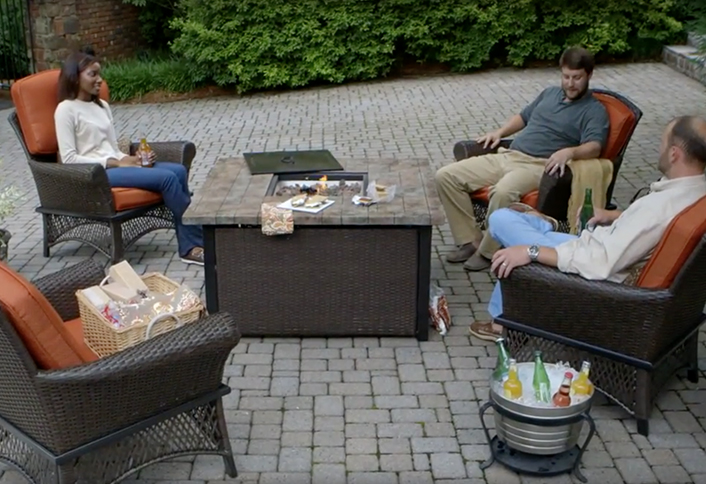 • Make sure that you clean out the ashes in your fire pit regularly. Use a tool set, with a broom and shovel, and a metal can to stash the ashes after they are cooled off.
• A fire pit cover can limit necessary cleaning and shield against inclement weather.
• Fire screens help contain sparks and flames.
• Always operate your fire pit on a hard surface like pavers and in an area away from the home free of vegetation.