Learn just how easy it is to install new vanity lighting in your bathroom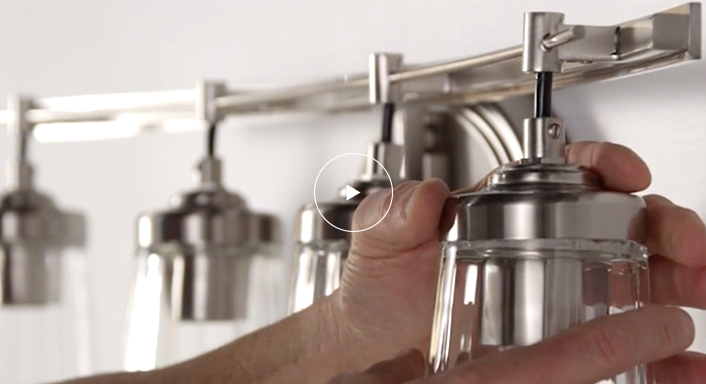 Installing new vanity lighting will complete the look of your new bath vanity project. The new fixture will not only provide better light, but will really complete your décor.

This project guide will show you just how easy it is to install a new vanity light in your bathroom.

Additionally, you can view our other installation videos from our Bathroom Vanity series, How To Install a Bath Vanity and How To Install a Vanity Top and Faucet to help you with other bath projects.
WHAT YOU NEED FOR THIS PROJECT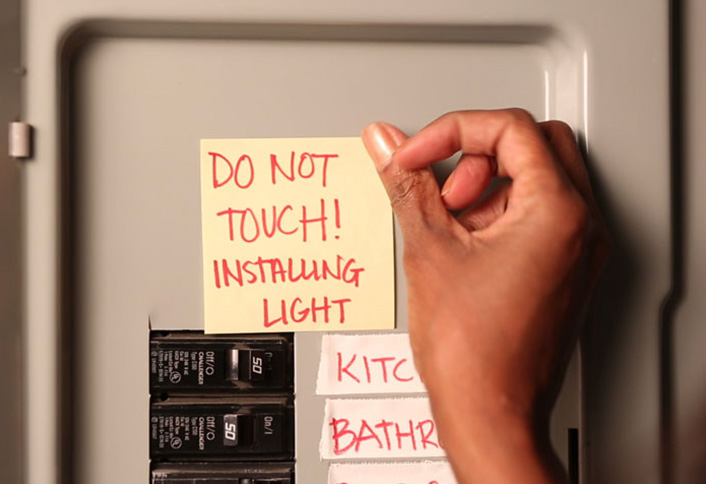 Turn off the power at the service panel, and leave a note, so no one turns it back on before you are ready.
2
Remove the bulbs and mounting bracket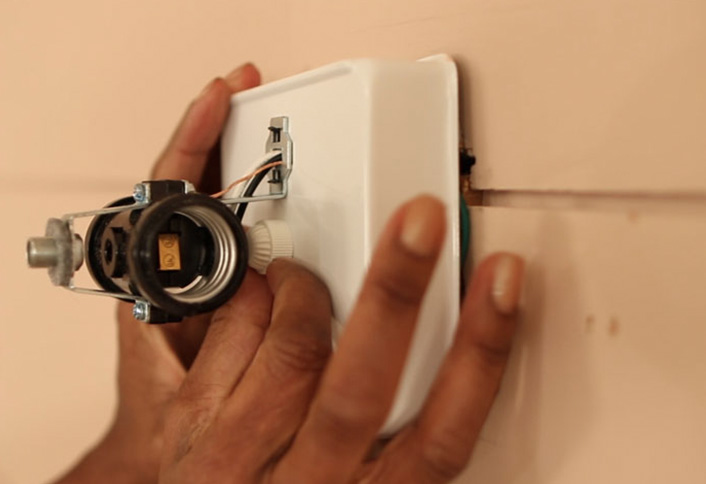 • Remove the bulbs from the existing fixture, and remove the decorative plate from the light mounting bracket. This will reveal the wiring coming from the wall.
• Untwist the wire connectors, and separate the wires.
• Remove the old mounting plate.
3
Attach the new mounting plate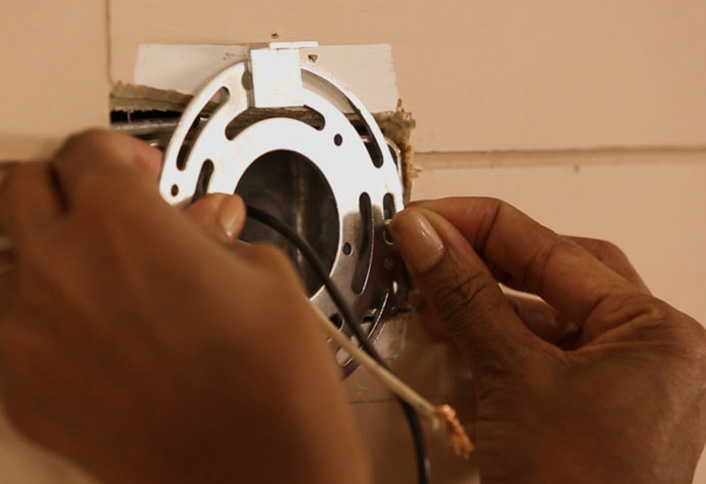 Secure the new mounting plate to the junction box, and connect the wires according to the manufacturer's instructions.
4
Attach the new vanity light fixture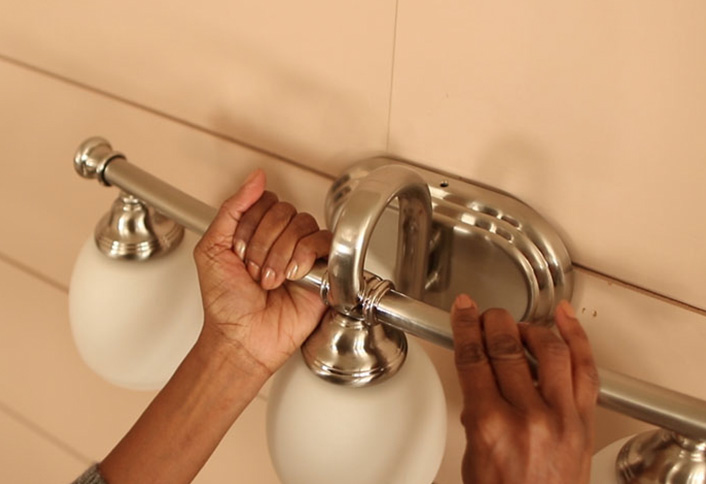 Place the new light fixture securely onto the mounting plate.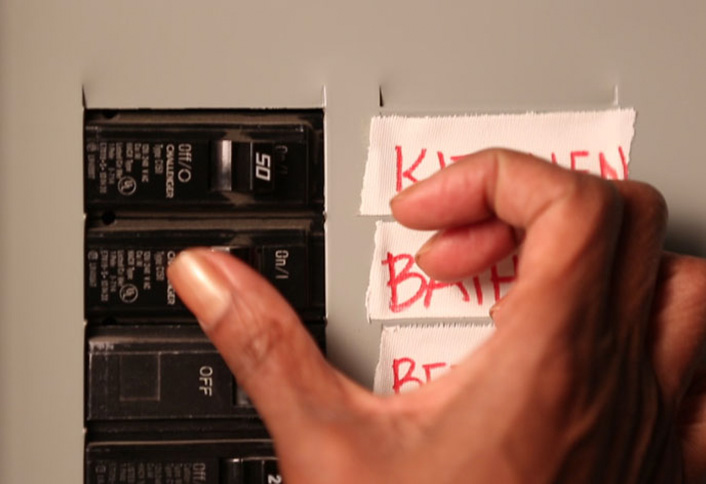 Turn the power back on at the panel and your new vanity light installation is complete.