Learn how to install a garbage disposal for a more convenient way to clean up your kitchen and get rid of food scraps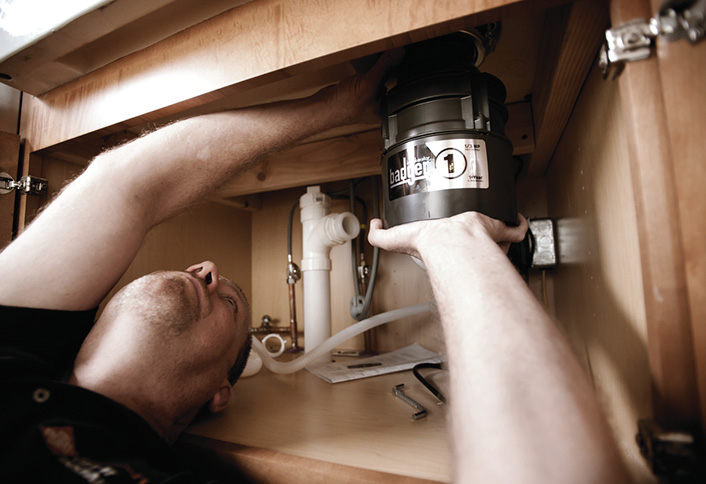 Check with local codes before attempting a garbage disposal install. Some communities have codes that don't allow disposers because of limits on sewer capacity. They may also require an air gap for a disposer and a dishwasher.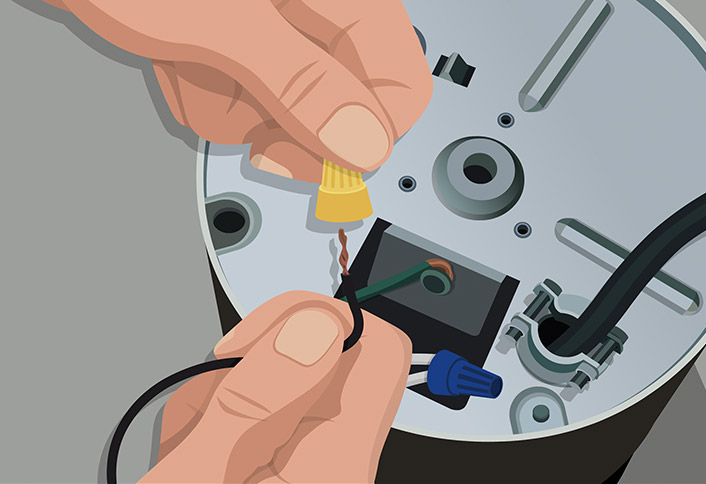 • Remove the cover plate beneath the disposer.
• Connect the appliance cord if the disposer doesn't come with one.
• Most cords and disposers have the same colored wires. Connect white to white, black to black, and the green wire to the disposer's ground screw.
• Read the manufacturer's instructions for wiring if the colors are different.

Safety: If your goal is to replace a garbage disposal, turn off the power before beginning the installation process.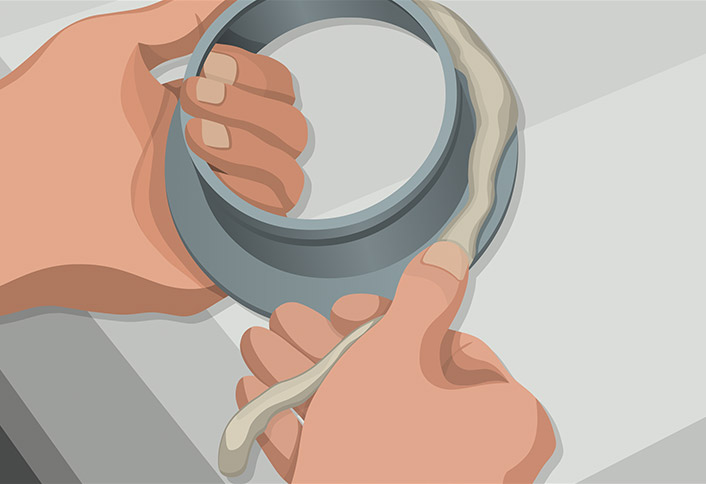 • Press a rope of plumber's putty onto the underside of the drain flange.
• Insert the flange into the drain hole and press down evenly.
• Install the backup ring, fiber gasket and mounting ring from beneath the sink.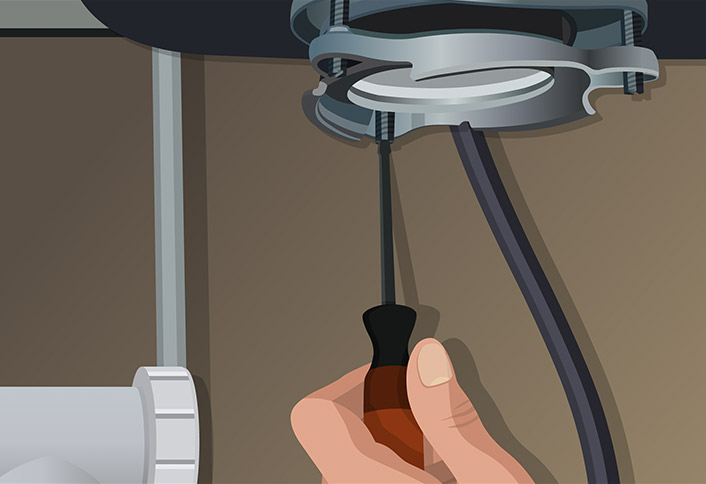 • Tighten the mounting screws for the upper mounting ring.
• Alternate the tightening of the screws to pull the ring up evenly against the sink.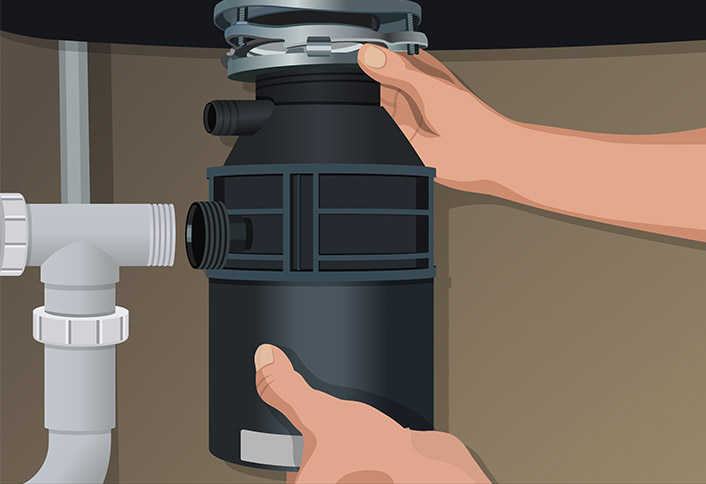 Place the disposer into the mounting ring.
• Make sure the outlet of the disposer is facing the drain pipe connection.
• Turn the lower ring clockwise until the disposer is supported by the mounting assembly.
5
CONNECT OUTLET TO P-TRAP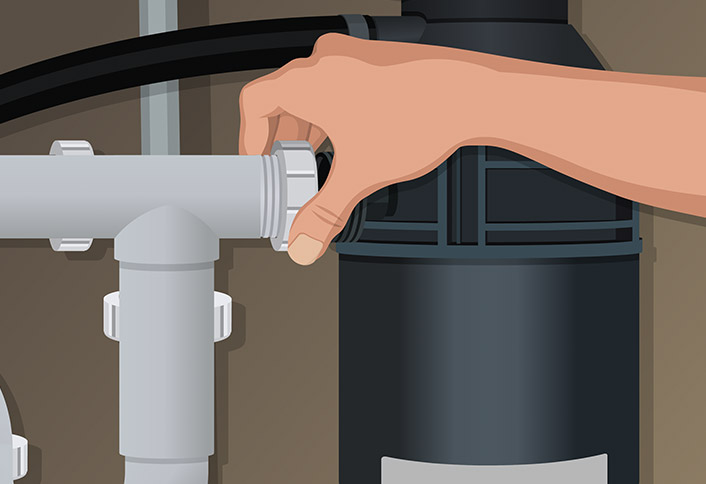 • Use a hacksaw or tubing cutters to measure the discharge pipe and cut it to length.
• Install the discharge pipe to the outlet of the disposer.
• Attach to the drain line with slip nuts.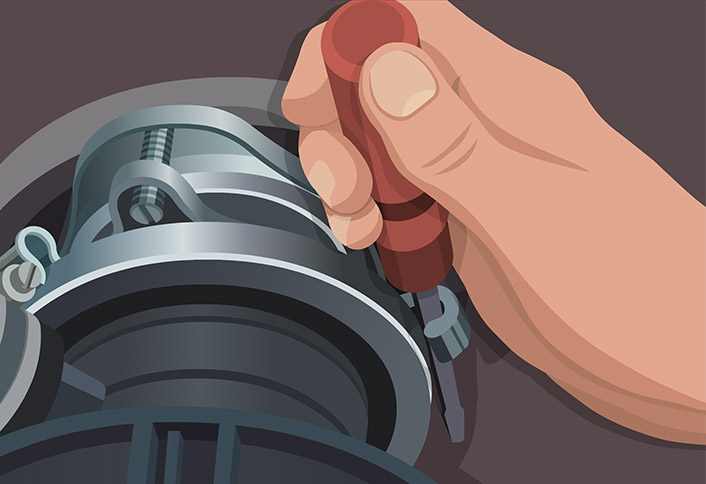 • Insert a screwdriver or disposer wrench into the mounting lug on the lower mounting ring.
• Turn clockwise until the disposer is locked into place.
• Tighten all slip nuts snug using water-pump pliers.
• Run water into the sink.
• The final step when installing a garbage disposal is to turn on the disposal and check for leaks.
• Tighten fittings if necessary.