These 21 tips and tricks will help you save time and money on your next paint job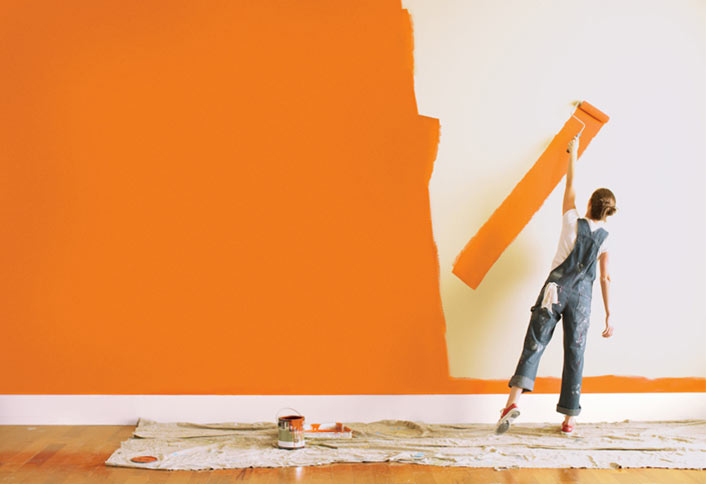 If you're taking on a DIY paint project, follow the tips in this guide for more efficient, wallet-friendly results.
WHAT YOU NEED FOR THIS PROJECT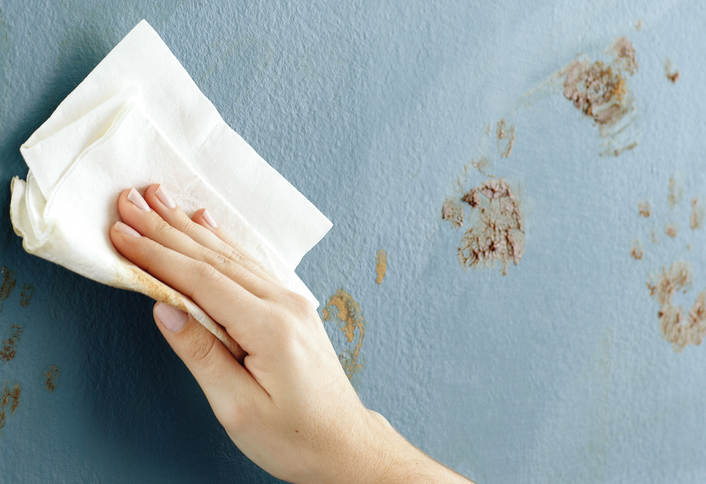 Clean your walls and surfaces before painting with a mixture of two tablespoons of TSP or TSP alternative into 2 gallons of warm water. Wipe to clean, rinse and allow enough time for air-drying before painting.
2
Remove dust, dirt and lint with a tack cloth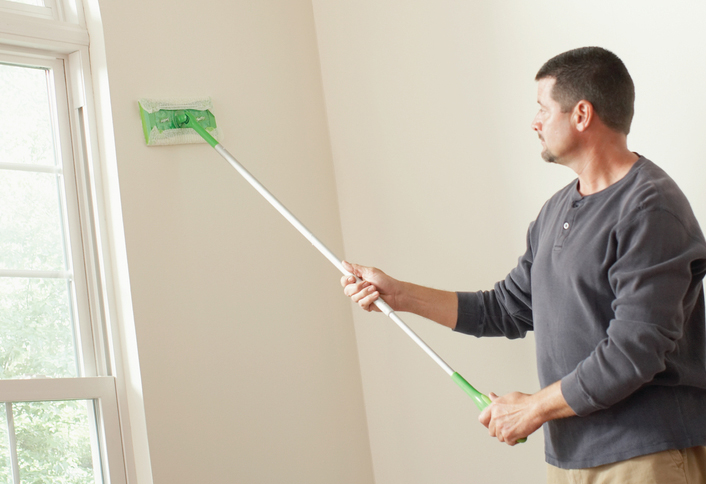 Use tack cloths to remove any dust, dirt or lint left on walls and surfaces from sanding and prep work to ensure a smoother finish.
3
Use a popcorn ceiling scraper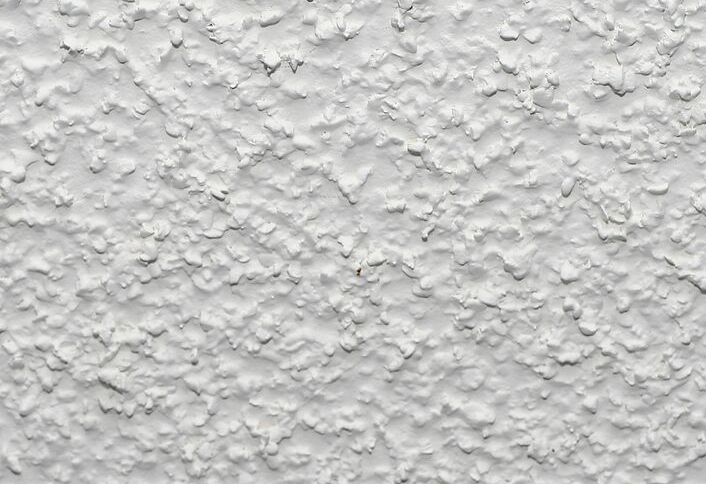 Use a scraper tool to remove the popcorn finish from a ceiling if you're repainting it. You'll save yourself both time and headache.
4
Get the perfect paint match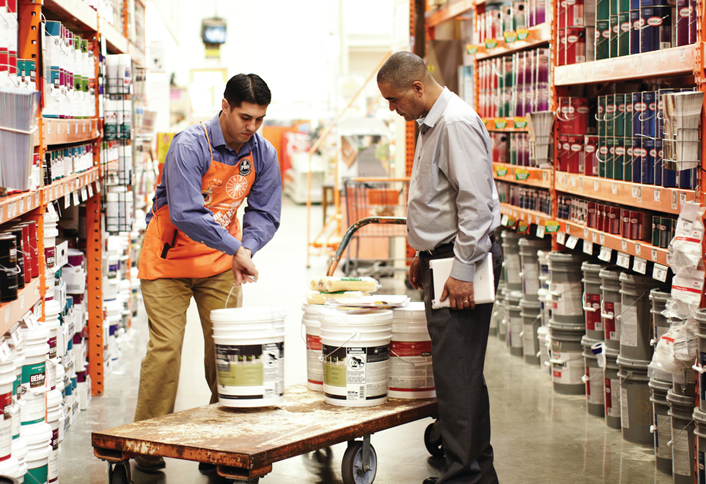 Take a sample that's at least the size of a quarter or larger to the store to get the most accurate paint match. Also, make sure no other colors show through in your sample from previously applied paints.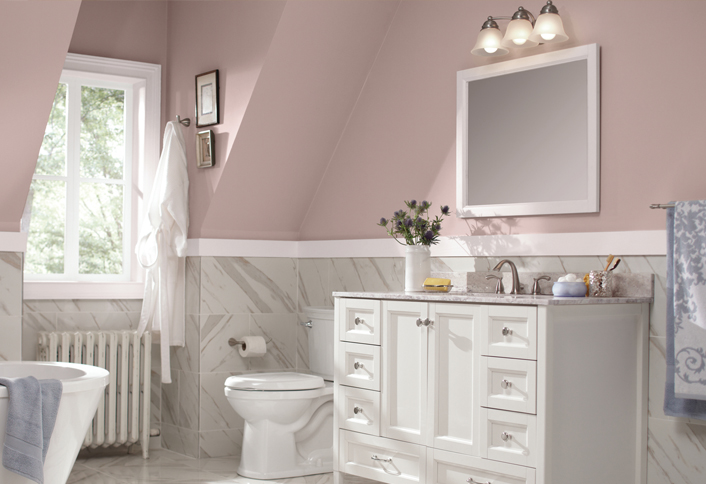 See more clearly how a paint color will actually look on your wall by using daylight bulbs. They emit pure white light that renders colors more accurately.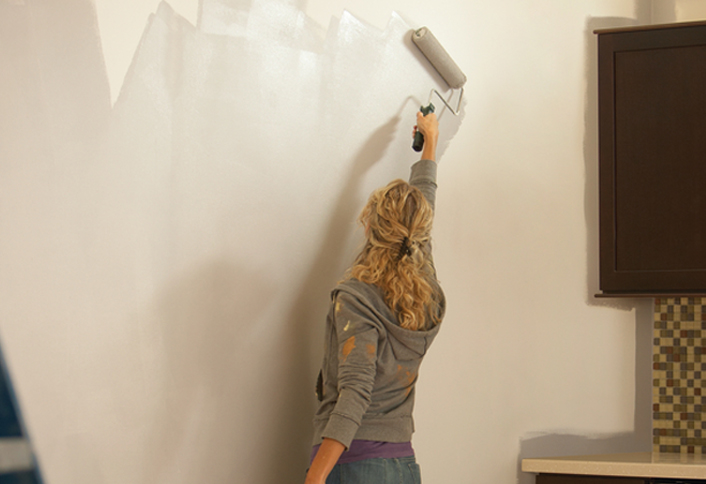 Grays are the new neutral, commonly replacing tan and off-white among the most popular neutral wall colors. Not all grays are alike, however. Many contain hints of warm yellows and reds to complement existing decor.
7
Choose contrasting trim colors for a more dynamic look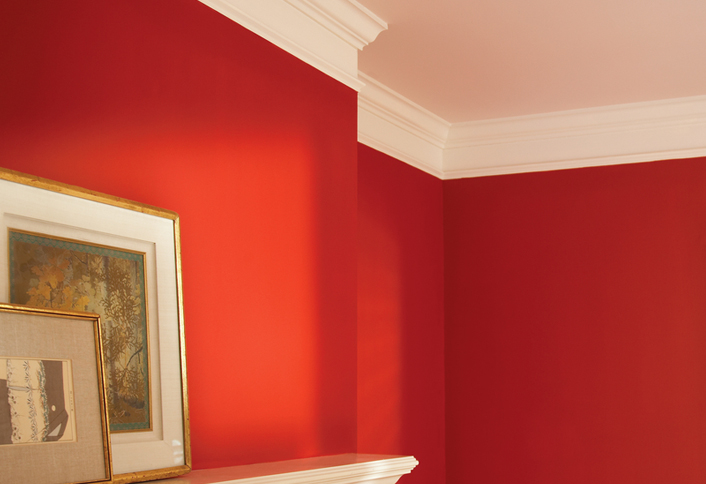 The architectural details of a room can get lost when the trim and wall colors are similar, creating a space that seems awash in just one color. Vary them for a more striking look.
8
How to identify oil- vs. water-based paints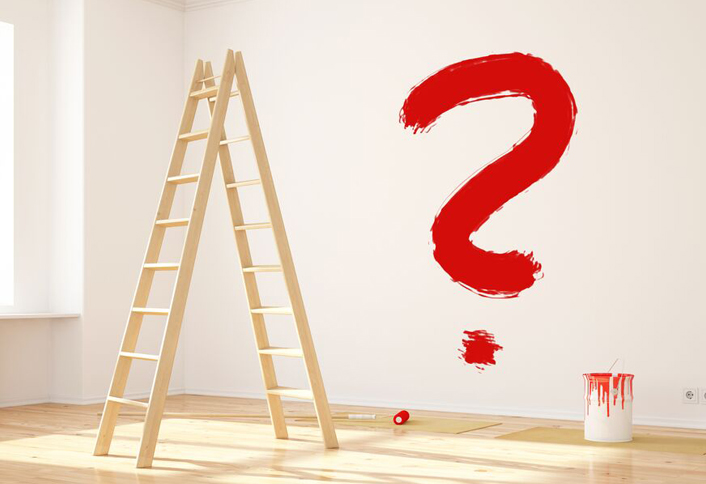 If you don't know if the existing paint is oil- or water-based, wipe the surface with denatured alcohol. If the rag picks up the paint, it's water-based. If no paint rubs off on the rag, it's oil-based.
9
Not all sheens are equal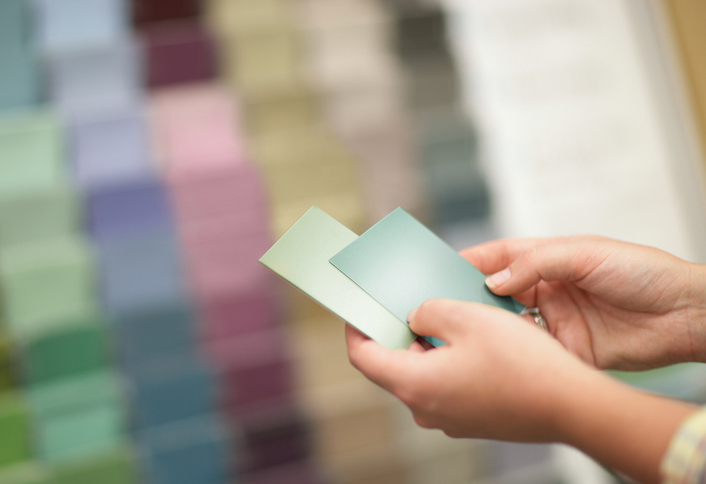 Paint sheens are not simply a result of a mixture of additives, but are created when solid paint particles of shinier paints are ground into a finer state. When this grounding occurs, the paint solids lay tightly over one another creating a higher gloss and increased durability that can be seen in high-gloss and semi-gloss paints.
10
Choosing the right sheen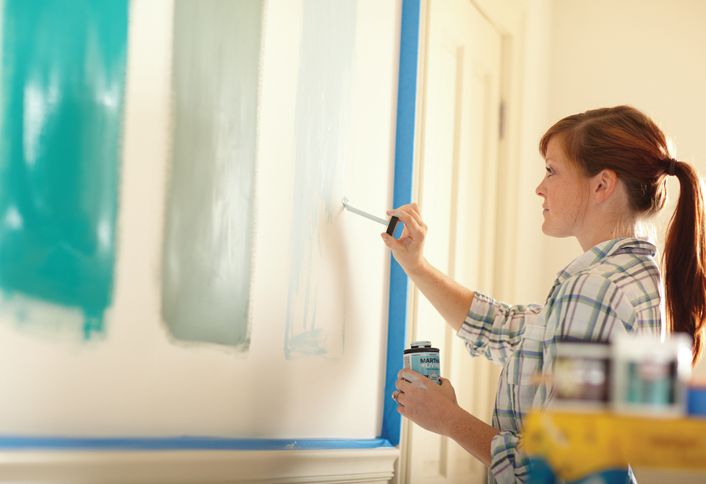 • Reflective sheens like eggshell and satin clean easily, but show more imperfections on the wall. Non-reflective sheens like flat show fewer imperfections but are not typically as easy to clean.
• Flat is good for low-traffic areas like bedrooms, while a shinier sheen is a better choice for high-traffic areas like kitchens.
11
Use an oil-based primer on glossy surfaces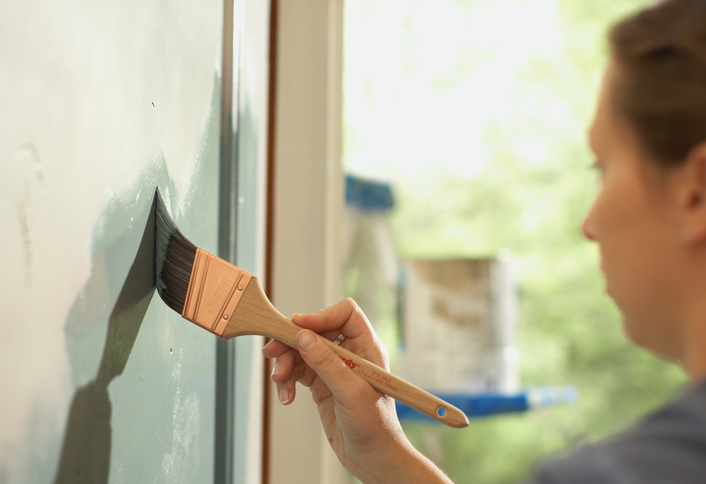 Glossy surfaces are great at repelling dirt and stains, but they also repel the next coat of paint. Using an oil-based primer acts like double-stick tape on these hard-to-paint glossy surfaces.
12
Spend prep time for evenly spaced lines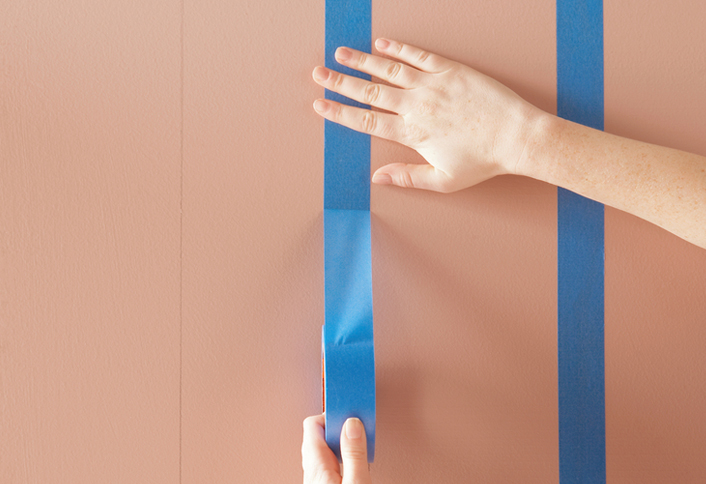 Use a tape measure, level and pencil to created evenly spaced lines before taping. No need to erase the lines — just paint over them.
13
Use replacement roller covers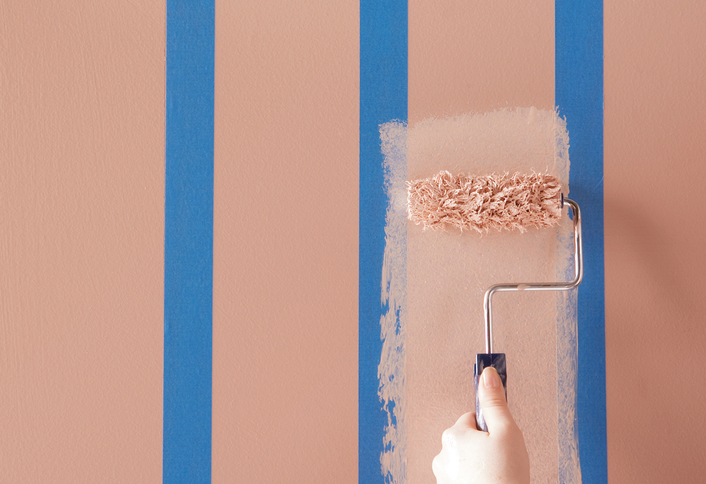 Conserve water by making an extra pack of roller covers part of your painting kit. They're less expensive than the water used to clean them.

Tip: Only use them on the same paint color for best results.
14
Choose a good roller for the best finish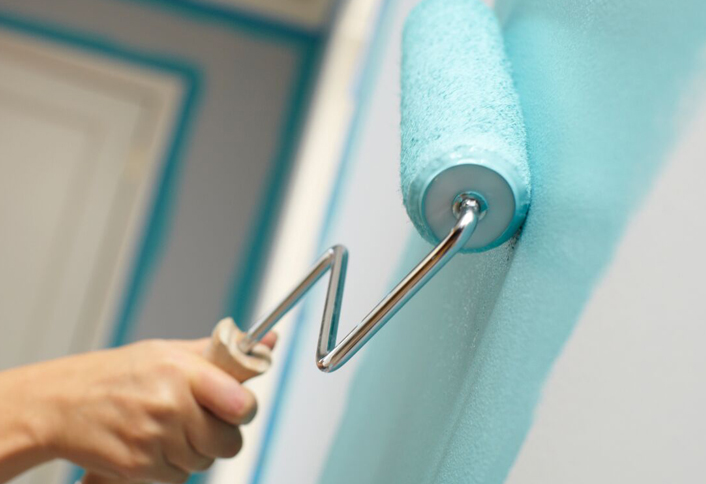 Use 4- or 6-inch, white, dense foam roller covers for the smoothest paint finish on your walls.
15
Eliminate brush and roller marks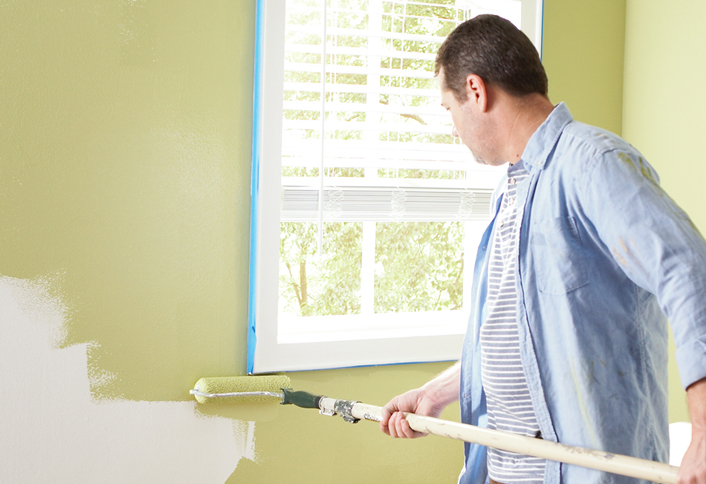 Add 8 ounces of Floetrol to water-based paint to promote a smoother finish and eliminate brush and roller marks.
16
Select low odor and low VOC paints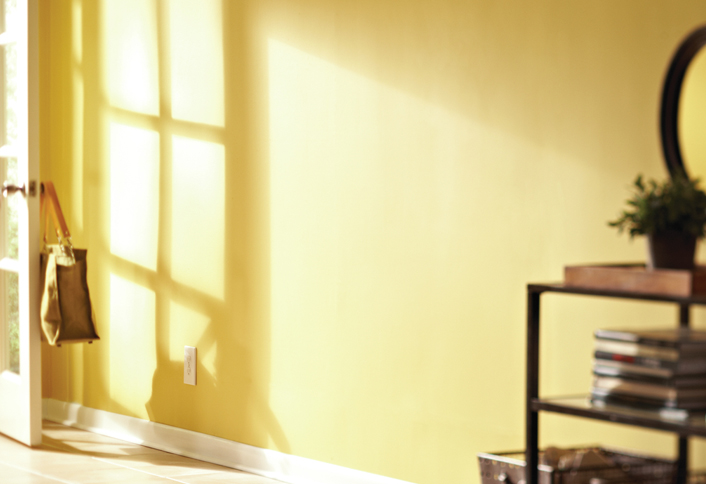 Keep your family safe by using low volatile organic compounds (VOC) and low odor paints. Most paint sold at The Home Depot qualifies as low VOC and low odor.
17
Stop your brushes from drying out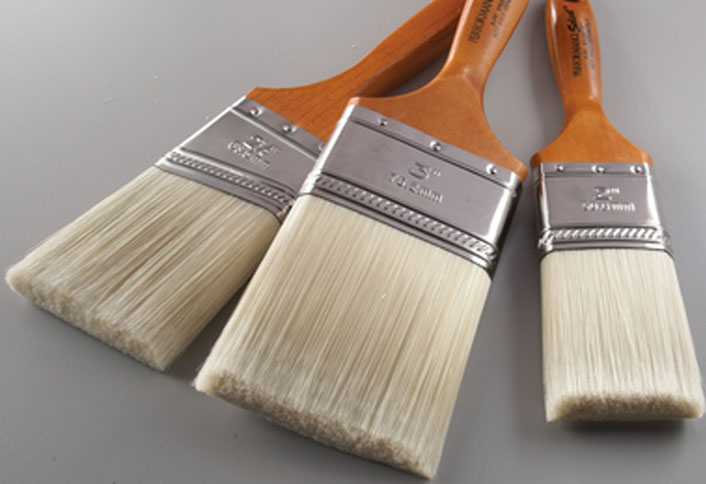 When taking a break, seal your paint brushes inside a plastic freezer bag and store them in a cool, dry place to prevent drying.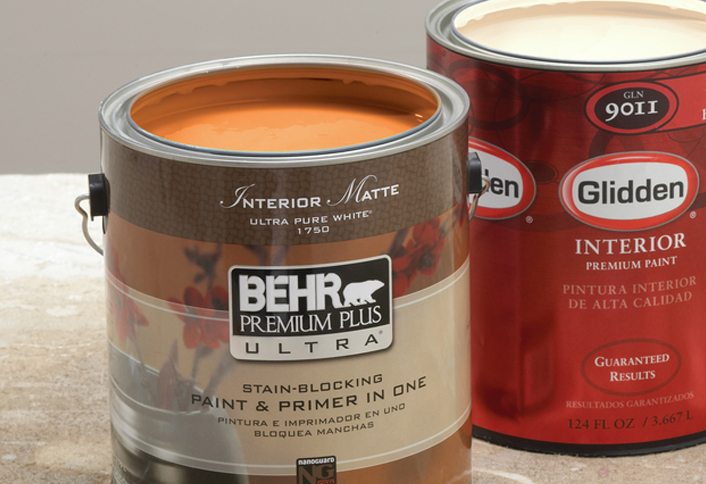 Cover your paint containers while you are applying the paint to prevent evaporation of the solvent and help maintain the spreadability of your paint.
19
Allow more drying time for darker colors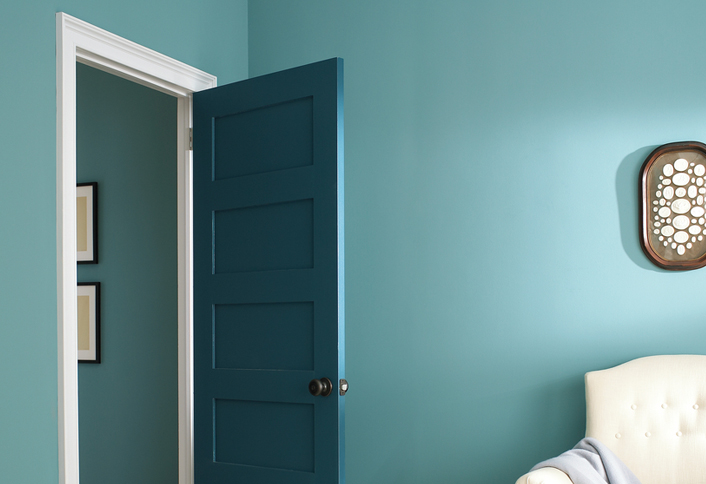 When painting navy blue, burgundy or chocolate colors, allow for a minimum of six hours between coats. If you apply a second coat too quickly, it will re-wet the first coat and create streaks.
20
Removing painter's tape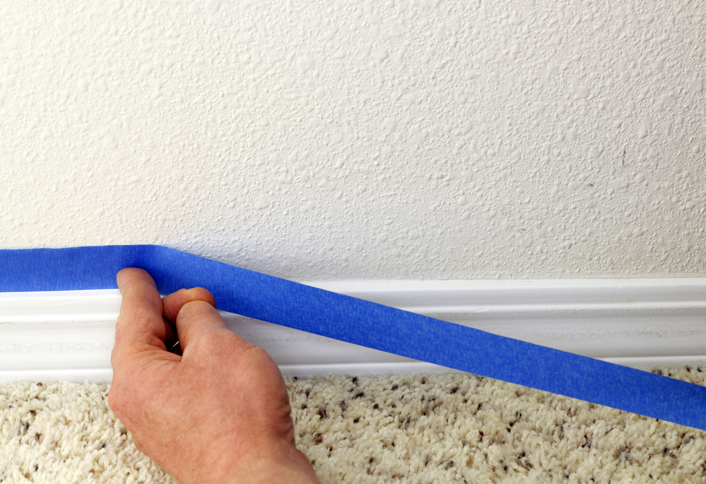 Remove painter's tape shortly after the paint dries by pulling at a 45-degree angle to create an effective release point.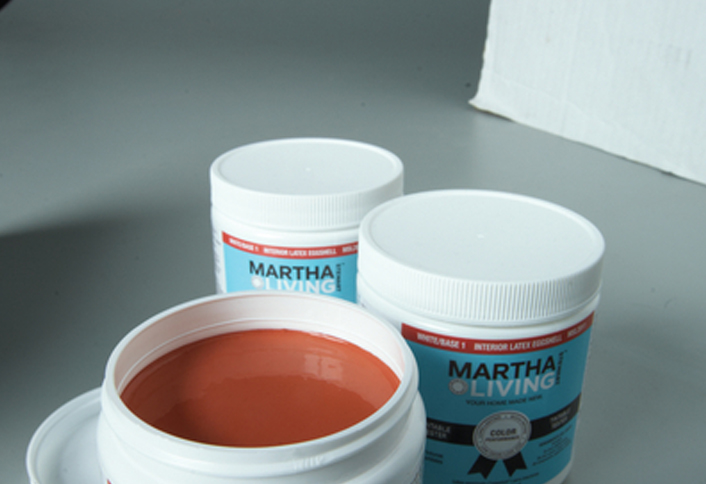 Keep a little bit of leftover paint in a clean mason jar and put the formula label on top of the lid. Write on the label which room the paint was used in for future applications.