Look for replacement door pulls sized to match the existing holes in your cabinet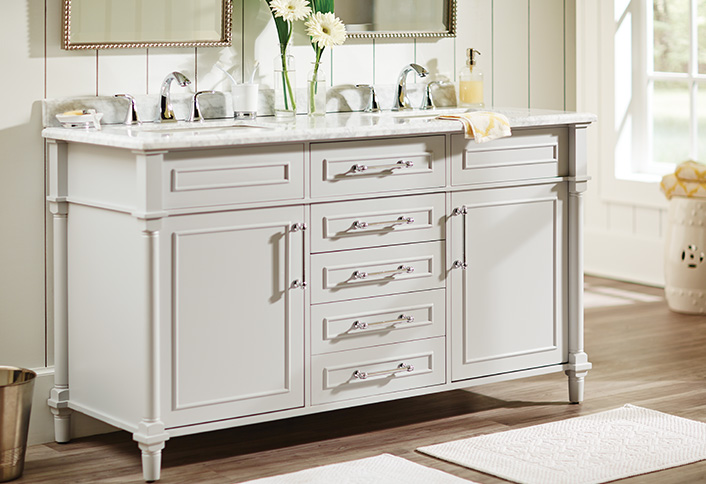 Replacing door pulls is a quick and easy way to give a stylish update to the cabinets in your home.
WHAT YOU NEED FOR THIS PROJECT
1
REMOVE OLD CABINET DOOR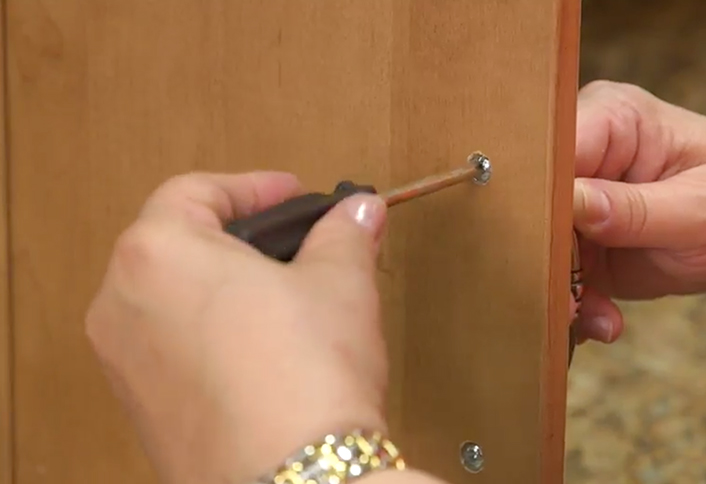 • Take off the old door pull by removing the fastening screw.
• Patch the hole with a wood filler that matches the finish of the door if you are not using the same screw hole.
• Use a combination square to make consistent layout marks on the doors for the new door knobs.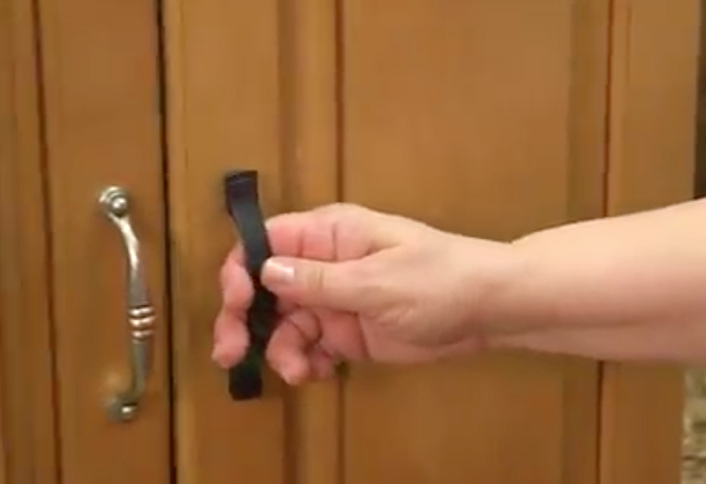 • Fasten the new door pull onto the existing cabinet door.
• Drill new holes from the front of the door. Be careful not to press so hard as to splinter the back side of the door with the drill bit.
• Insert a fastening screw into the hole.
• Attach the knob by tightening it to the door.