The BLAZE Outdoor GLM400C
Finally, a laser measure that allows for precision measurements indoor and outdoor.
Advanced Measuring Solution
Measuring the time it takes a laser to reflect off a target and return, laser measures are very accurate and ideal for when measuring targets are out of reach.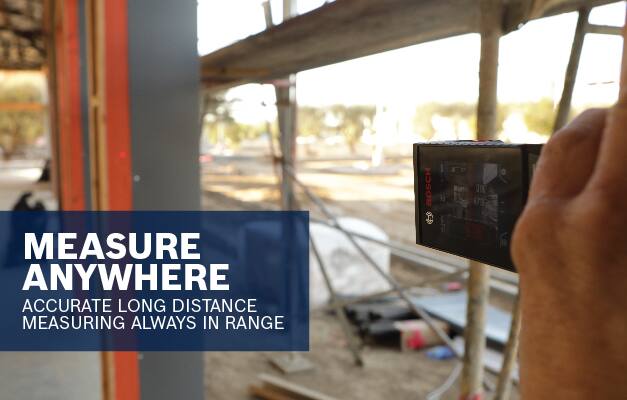 Accurate Laser Measuring Anywhere
Provides a full feature set including increased range, improved run time, Bluetooth® connectivity, and a digital viewfinder for measuring outdoors.