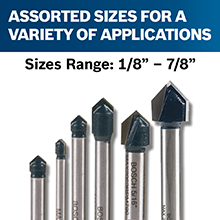 Bosch offers a variety of size ranges and bits are available in assorted sets to fit the need for various applications. GT3000 set includes drill bit sizes: 1/8 in., 3/16 in., 1/4 in., 5/16 in., 3/8 in., 1/2 in., 5/8 in., 3/4 in.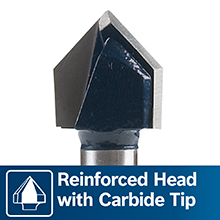 These bits feature high-quality carbide construction, reinforced heads and three flat shanks for long bit life.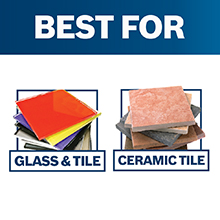 The bits are designed with diamond-ground cutting edges, ideal for drilling in glass and bath installs. Engineered for clean drilling in glass and ceramic tile.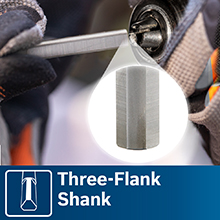 Superior bit grip for control, to reduce the chance of a cracked surface.