Aluminum Oxide Abrasive Wheel
Ideal for extended general purpose grinding & deburring on metals, castings, welded joints, rivets & rust
Aluminum Oxide Grinding Wheel
Best for shaping, smoothing, sharpening, deburring, rust removal & general purpose grinding on most materials - including stainless steel
Multi-Material Diamond Grinding Wheel
Features up to 30X the life of Dremel silicon carbide grinding stones.
Aluminum Oxide Grinding Stone
Can be used for virtually every possible kind of grinding application. Sharpen cutting tools or grind off rivets, or remove rust.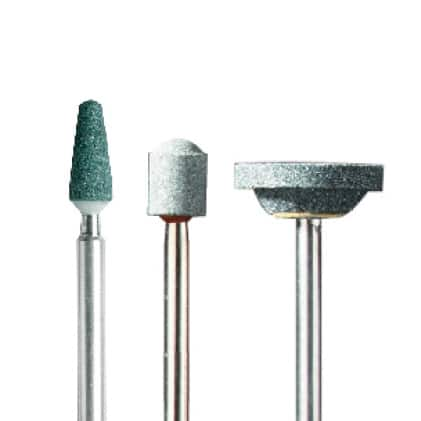 Silicon Carbide Grinding Stones
Tougher than aluminum oxide grinding stones. Ideal to grind & etch stone, glass, ceramics, porcelain & non-ferrous metals.
Chainsaw Sharpening Stones
Ideal for sharpening chain saw blades, quickly & easily. Use with the A679 Chain Saw Sharpener attachment.