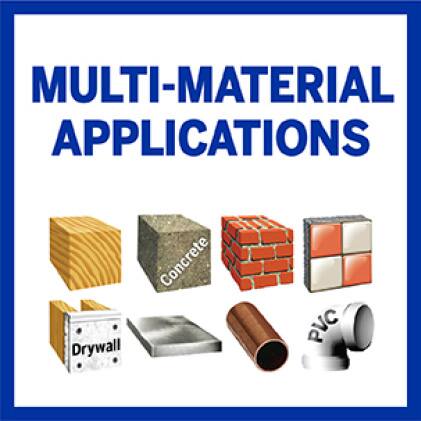 Versatility
Dremel offers a large assortment of Universal Dual Interface blades for any application.
Carbide Cutting Blades

High performance Carbide teeth provide up to *30X life in hardened material vs. standard bi-metal oscillating blades. MM485U, MM485BU, MM488BU.

Cutting Blades
A variety of cutting blades including Bi-Metal blades that have *15X more life. MM450U, MM480U, MM480BU, MM482U, MM473U, MM474U, *MM422U,*MM462U,*MM494U.
Hook and Loop Accessory System

The MM14U hook and loop accessory pad accepts Dremel sand paper and diamond paper.
Scrapers
The MM600U and MM620U removes caulk, coats of peeling paint and other soft adhesives.

Grout Removal

MM501U and MM515U grout removal blades can be used for removing grout between wall or floor tiles for repair, remodeling or restoration work and more.