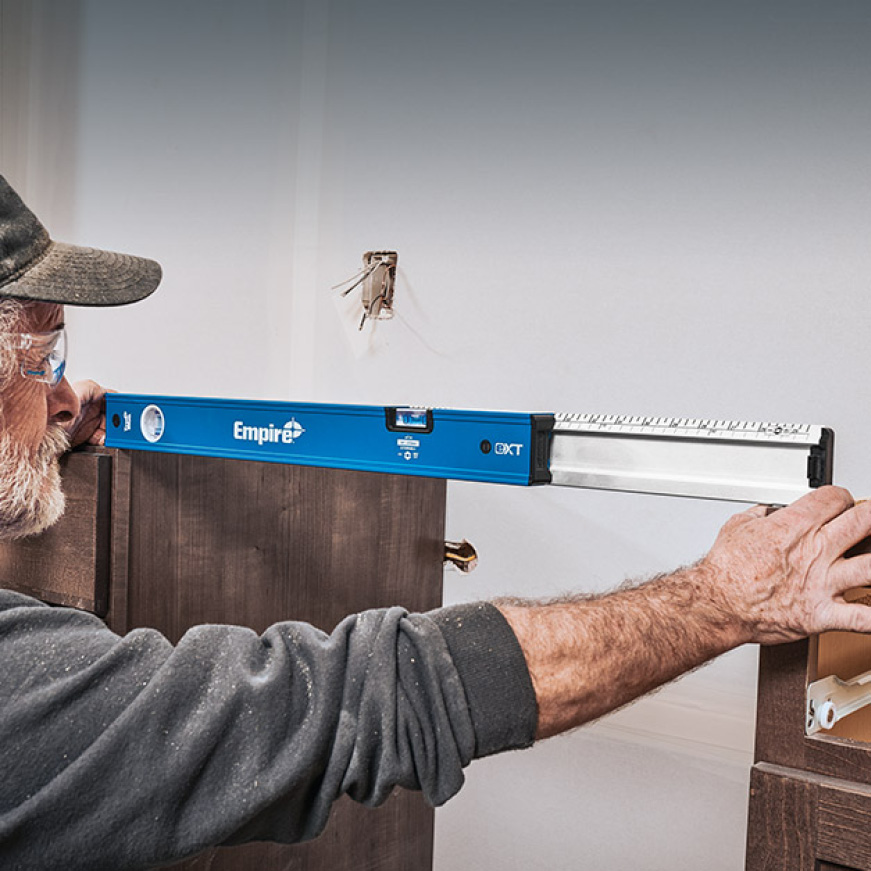 Exact fit. Any job. Extends 24"- 40"
The ability to extend between 24"- 40" allows for a perfect fit in custom or odd size applications and constant surface contact for an accurate read across the full length of material providing ultimate versatility for the user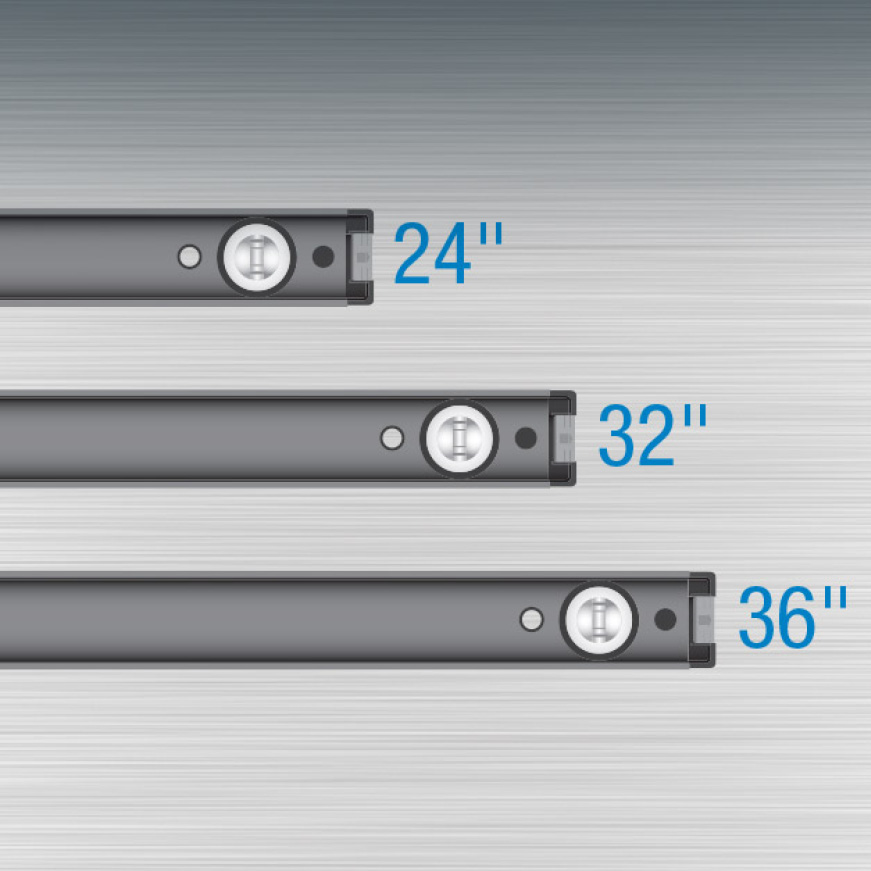 Replace Up to 3 Levels
The extendable capability allows users to carry less, but do more with the ability to replace up to 3 level sizes (24", 32", 36") while maintaining productivity.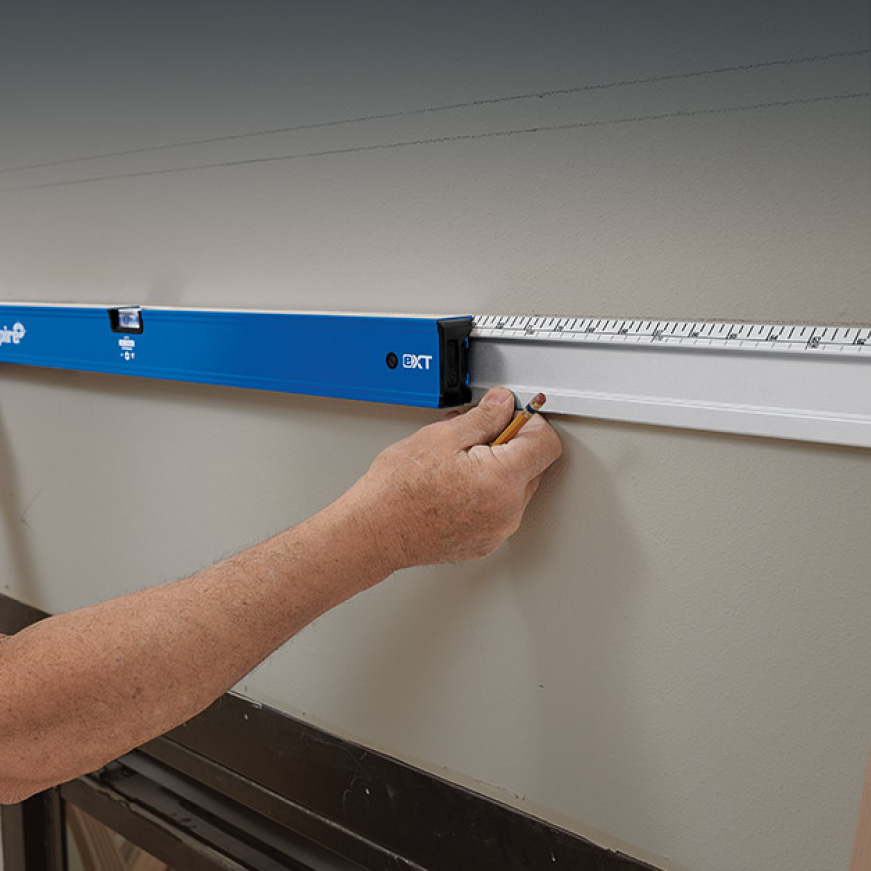 Mark and Scribe Edge
Provides ability to mark or scribe when extended