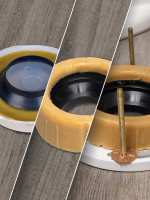 Oatey Johni-Ring Wax Gasket designed for use on 3 in. and 4 in. waste lines. Oatey jumbo wax rings for 40% more wax. Johni Quick Bolt is a unique bolting system for mounting toilets by eliminating wobbly bolts and the need for double nuts.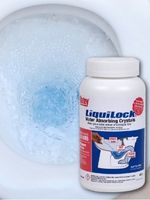 Oatey LiquiLock™ solidifies water in minutes to help prevent drips and leaks when removing toilet fixtures and water heaters. Safe, non-toxic and biodegradable, it easily flushes away with water.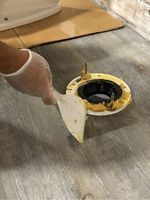 Remove old wax gasket and clean flange surface.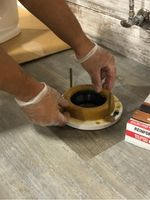 Place the new wax seal on top of the toilet flange, making sure it is centered.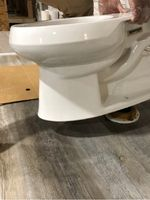 Set toilet over flange and gasket pressing toilet firmly in place over the bolts.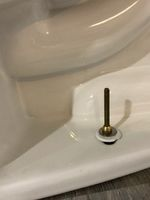 Tighten Johni-bolts and place bolt covers in place.