A Waterproof Barrier for Vulnerable Areas
Helps protect the roof where water has a tendency to collect or flow, including valleys, eaves, chimneys and skylights.
Exceeds Adhesion Performance Requirements
Helps prevent damage associated with shingle blow-off, wind-driven rain and ice damming.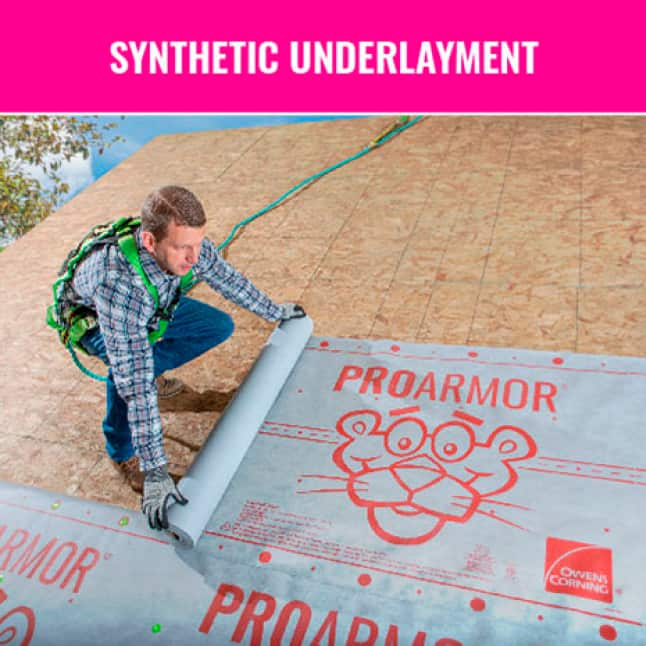 The New Standard for Deck Protection
Provides a water shedding barrier under shingles as the last line of defense for the roof.
Strong, Durable and Repels Water
ProArmor Synthetic Roof Underlayment helps guard against damage from wind-driven rain.