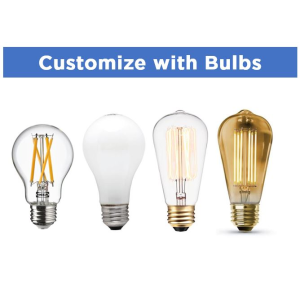 With a variety of shapes and color, light bulbs can make a unique statement and compliment the design style of your home. If a fixture has clear glass we recommend you use a clear bulb, otherwise a frosted bulb can be used.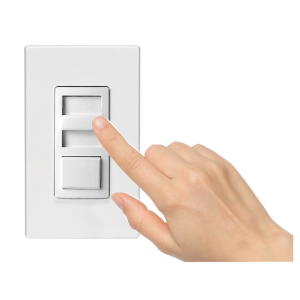 The light is compatible with dimmers when using with light bulbs that can be dimmed.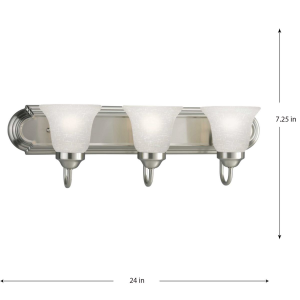 Select a vanity light that is about one-third the width of the mirror, and never longer than the mirror itself. For double-sink vanities or those with wider countertops, select a fixture that has 2, 3 or 4 lights, sized about three-quarters the width of the mirror or no wider than the vanity cabinet. Or choose two vanity lights of the same design and install one over each sink for a symmetrical look.