Grilling opens up a universe of possibilities – with Weber you can enjoy them all.
Wake up and light the smoker, because succulent pulled pork and fall-off-the-bone ribs come to those who wait. The Smokey Mountain Cooker™ smoker has two cooking grates for smoking multiple items at once, and dampers that adjust easily so that you're always in control of the heat—and your feast.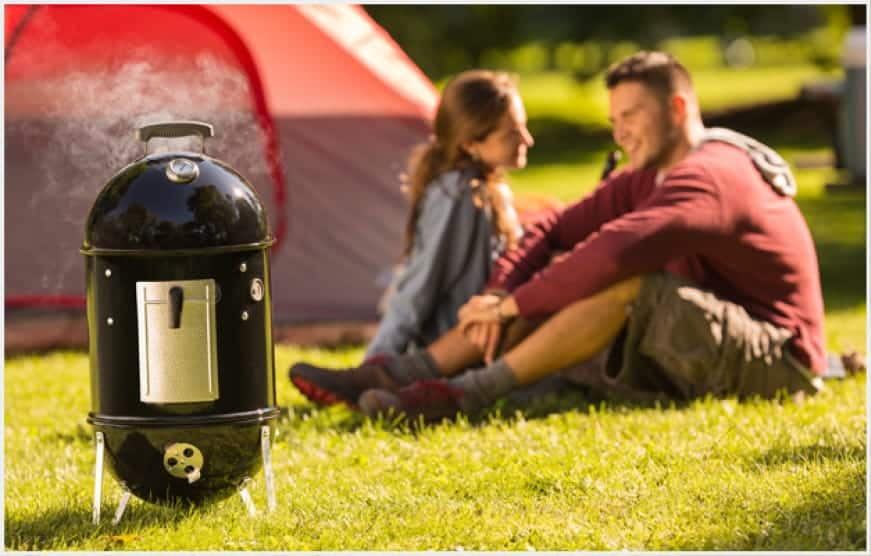 The porcelain-enameled lid, bowl, and center section retain heat for consistent smoking. The finish also prevents rusting, cracking, and peeling while withstanding high temps.