Air purifiers can go a long way in getting rid of fungus, mold, dust and bacteria that can cause everything from sneezing to runny noses to illnesses. This guide will explain the kinds of indoor air pollutants that a purifier can help combat, including pollen dust, pet hair and more. Whether you have asthma or severe allergies, read on to learn about the specific types of purifiers available so you can choose the best air purifiers for your home. 
Tip: When choosing the best home air purifier for any given space, the size of the room is one of the most important aspects to consider.
Air Purifier Types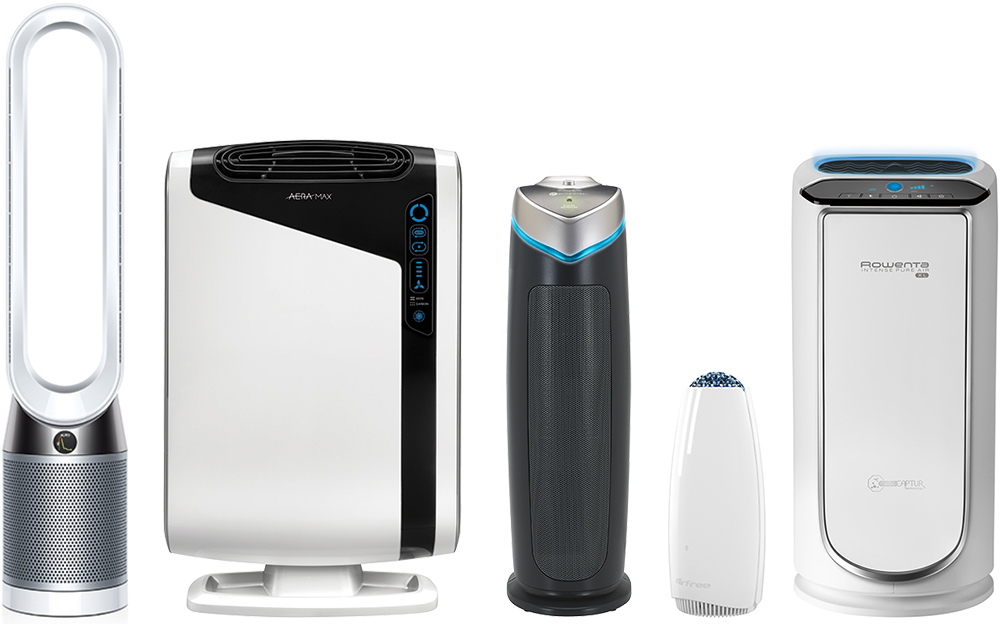 While air conditioners cool the air inside your home, air purifiers can boost indoor air quality and remove smoke from tobacco and household odors. They can also prevent irritation to skin, eyes and lungs that come from indoor pollutants, as well as allergy-related symptoms from mold, fungus, pollen and pet dander. If allergens are your main concern, you will want to consider HEPA filters. Consult this list for the different kinds of air purifying options. 
Activated Carbon Air Filters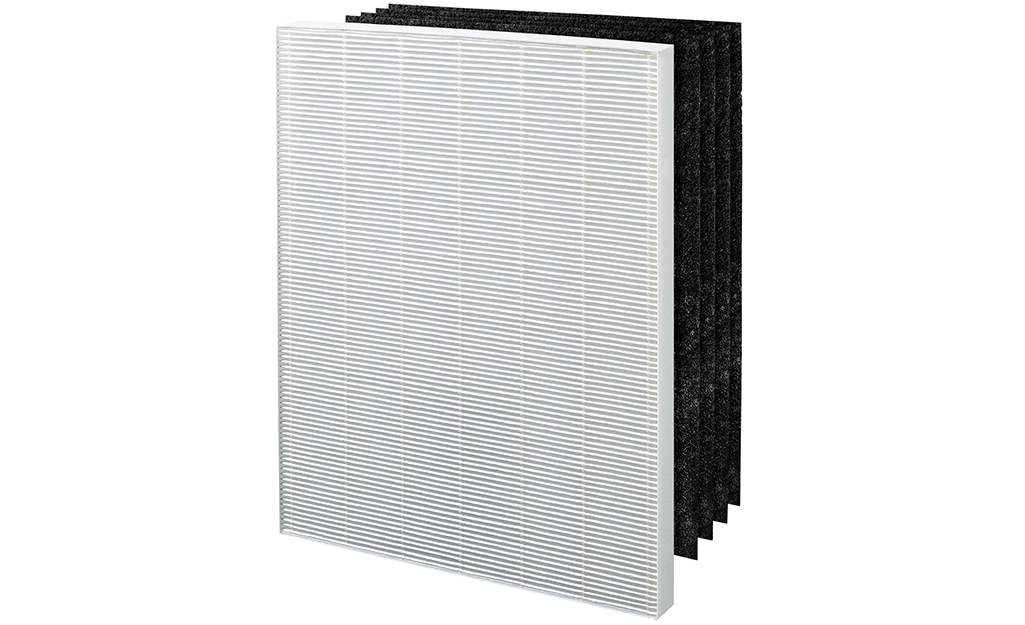 Air purifiers that use activated carbon filters are effective against fumes, gases, odors and secondhand smoke.
Points to Consider 
Removes pet odors and unpleasant smells
Purifying filter will need to be changed when full
A great air purifier for smoke but not effective against dust particles, allergens or microorganisms
Tip: Different air purifier accessories provide various levels of air purification and protection.
Electrostatic Air Purifiers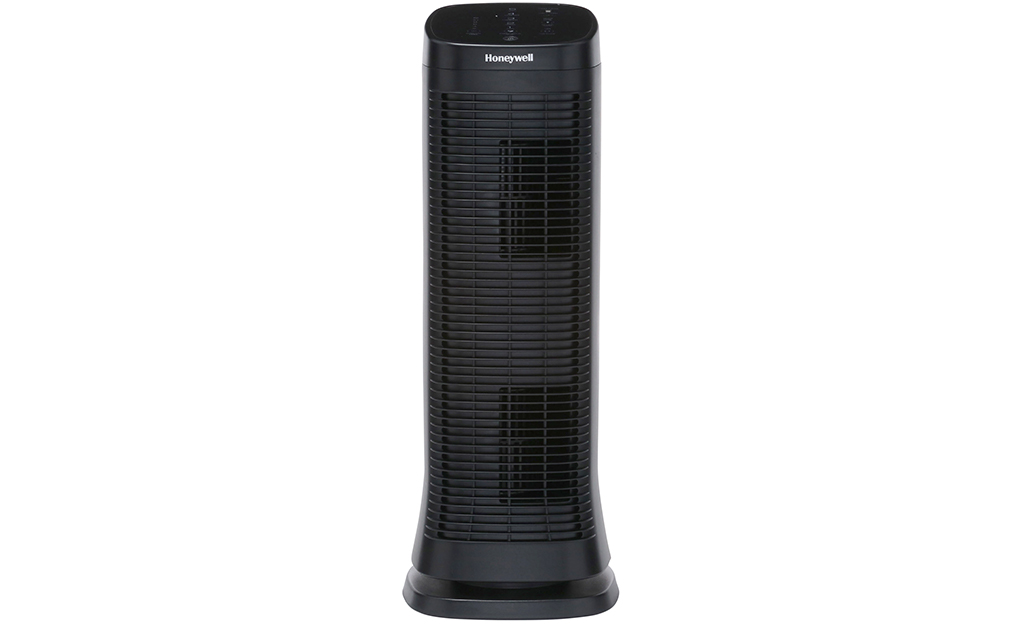 Electrostatic air purifiers are effective against particulates, some odors, some gases and allergens.
Points to Consider 
Collection plates require regular cleaning
Requires electricity to operate
Available in both portable and whole-house configurations
Not effective against bacteria and viruses 
HEPA Filters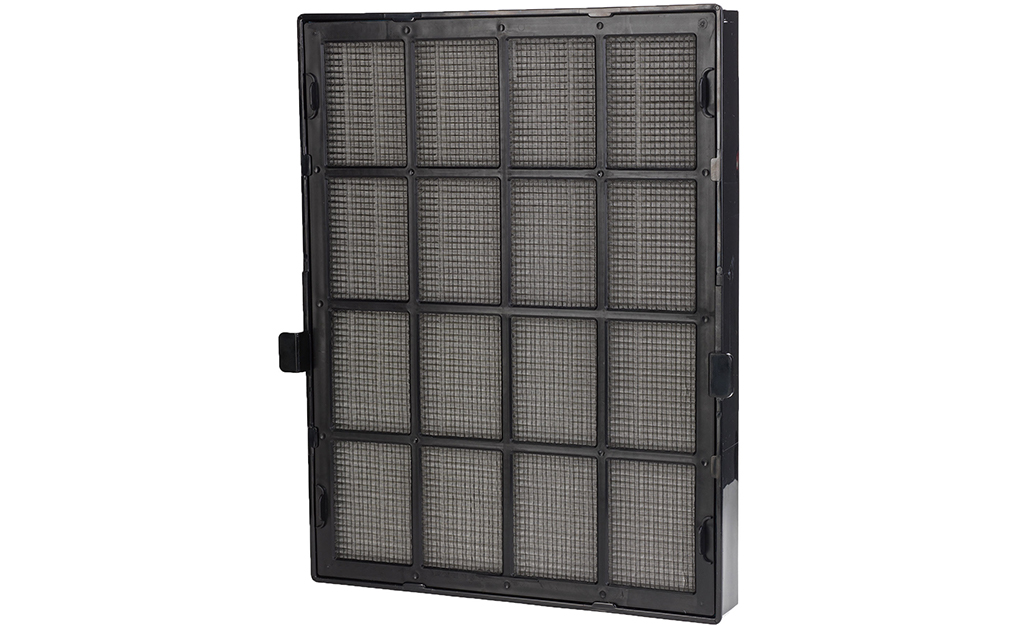 Air purifiers that use HEPA filters are effective against hair, dust, particulates, pollen, spores, mold and some bacteria.
Points to Consider 
HEPA stands for "High Efficiency Particulate Accumulation"
Known for removing 99.97 percent of all particles 0.3-microns or larger in size
Replacement filters needed every 12- to 18-months
Often considered the best air purifiers for allergies but may be more expensive to maintain
Not effective against gases, odors or viruses
Ionic Air Purifiers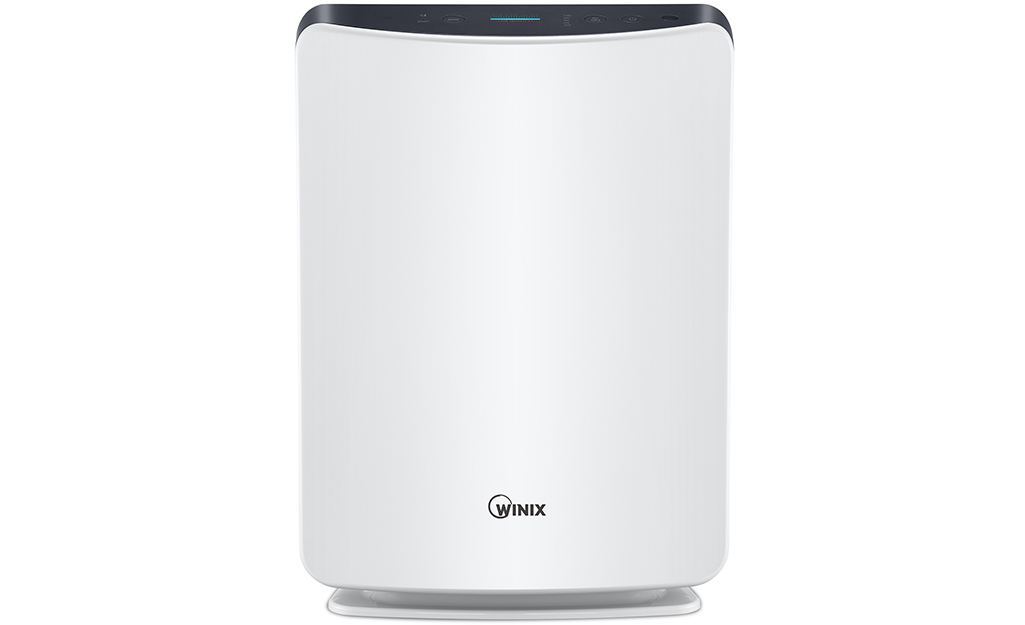 Ionic air purifiers are effective against particulates, some viruses, bacteria and smoke.
Points to Consider 
Causes particles to clump together and fall to the ground
Fallen particles may make floors and walls dirty
Great at removing extremely small particles
Doesn't use a filter and has no fan, making operation quieter
Not effective against fungi, germs or some viruses
UV Air Purifiers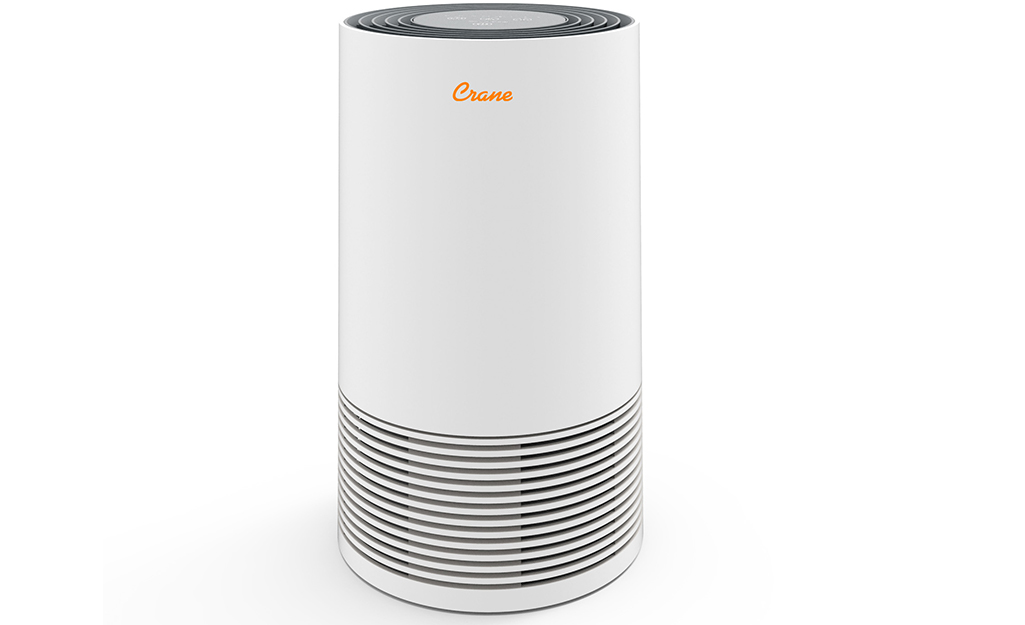 UV air purifiers are effective against microorganisms, viruses, bacteria, pathogens, mold and organic gases.
Points to Consider 
UV-C light bulbs must be replaced annually
Bulbs require cleaning periodically, as per manufacturer's instructions
The longer pollutants are exposed to light, the more effective it is
Not effective against particulates, gases or odors
Air Purifier Placement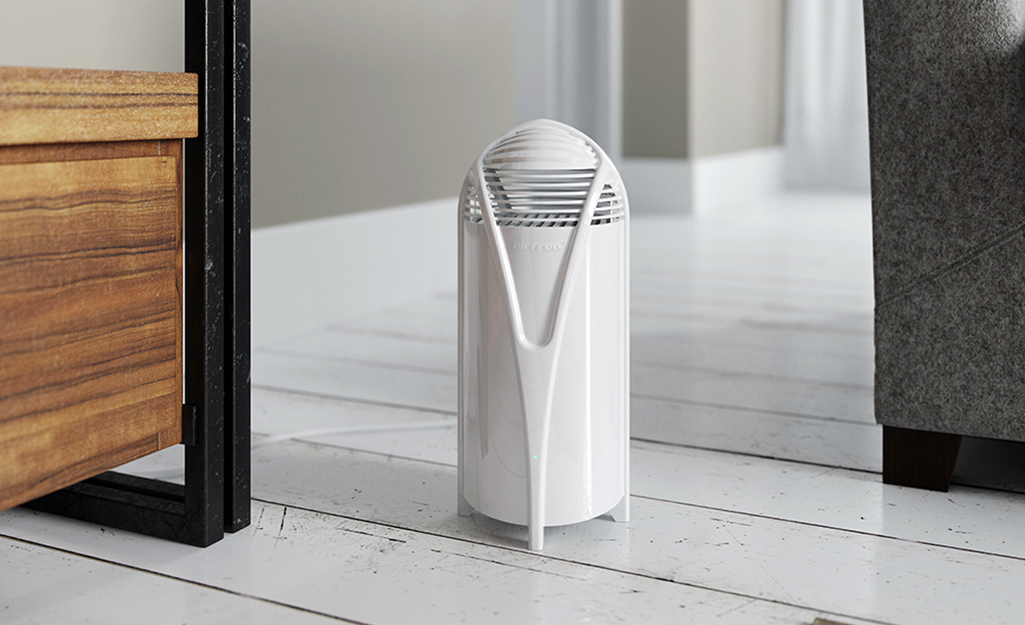 Make sure the purifier is suitable for the size room you're looking to protect and look for a high clean air delivery rate - the cubic feet of air a purifier cleans per minute. 
Avoid placing a purifier in a room that's too large for it to fully cover.
Some devices, like UV purifiers, are installed directly into your HVAC system.
You may need a purifier for each room you spend time in.
Casters and handles make it easier to move portable units around.
Air Purifier Performance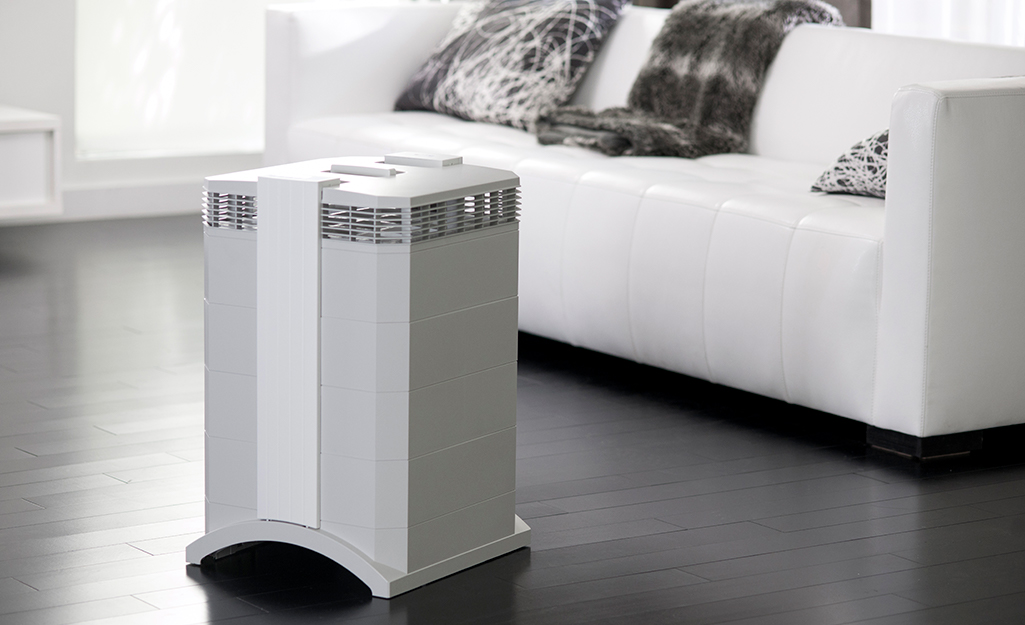 Improve the effectiveness of your air purifier and extend filter life by using pre-filters that trap large particles before air gets to the main filter.
To ensure quality, look for purifiers that have been approved by the Underwriters Laboratory.
Filters with larger surface areas are more effective than smaller ones.
The clean air delivery rate (CADR) indicates how many cubic feet of air a purifier cleans per minute.
The more air changes per hour a machine provides, the higher the quality of air it creates.
Air Purifier Features
Multispeed fan: Allows you to increase or decrease the speed to help provide the proper number of air changes per hour in different-sized rooms.
Quiet operation: Operates quietly so you can sleep soundly without sacrificing air quality.
Automatic timer: Set your purifier to turn on and off automatically.
Filter change indicator light: Lets you know when it's time to change the filter.
Personal air purifiers: Battery-operated units that you can hang around your neck to provide personal high-quality breathing space.
Shop our assortment of air purifiers, humidifiers and dehumidifiers online and regulate the air in your home today. When you're ready to make a selection, get your new unit delivered. The Home Depot delivers online orders when and where you need them.
Explore More on homedepot.com