What is a dehumidifer and how will it help impact the comfort of your home? Extracting moisture from the air to reduce the humidity level, dehumidifiers help you maintain the optimal humidity in your home to protect your home and health.

This guide explains the differences in types of dehumidifers as well as factors to consider so you can be confident you're selecting the best dehumidifier for your needs. 
Tip: For most people, a relative humidity level between 40 percent to 50 percent in the summer and 30 percent to 50 percent in the winter is ideal. Low humidity can make the room feel cooler while drying out your skin and may damage furniture while high humidity may warm up the room and spur mold and mildew growth. Substantial condensation inside your windows is a good indication humidity levels in your house are too high.  
Before You Buy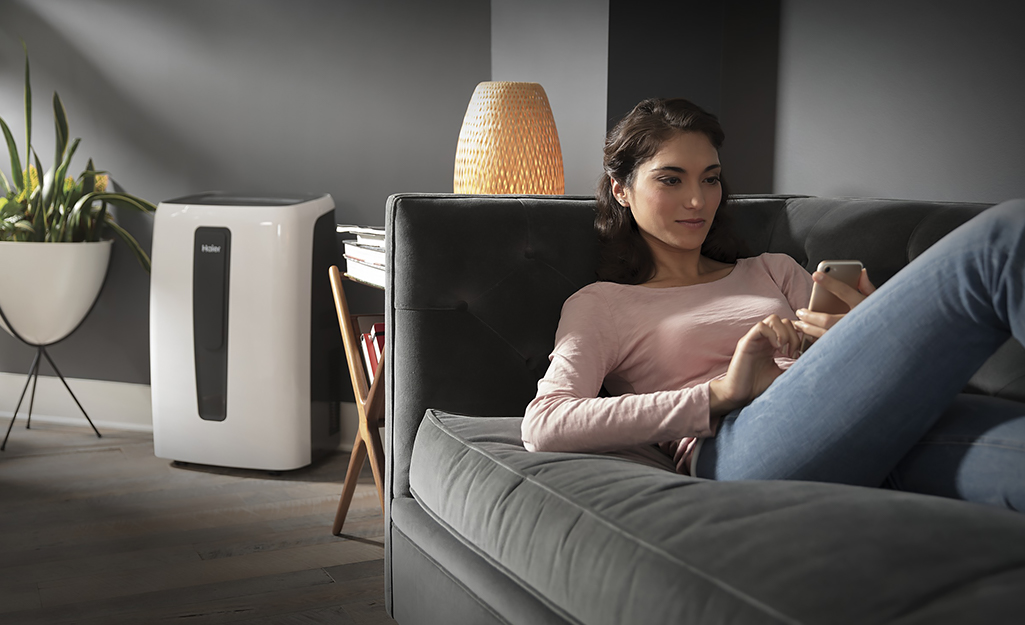 When comparing types of dehumidifiers to buy, there are a few things to keep in mind. Energy saving features may be useful for some users while others may need digital options. Here's what to look for when determining what's important to you in your new unit:
Adjustable humidistat: Standard control system that automatically turns unit on and off to maintain a preset humidity level.
Digital display: Digitally displays current relative humidity levels and settings.
Timer: Programmable control that lets you set the humidifier to run at certain times of day.
Automatic shutoff: Shuts off the humidifier when the tank is empty.
Filter sensor: System that alerts you when it's time to replace the filter.
Safety listing: A guarantee that an independent testing agency such as Underwriters Laboratories (UL mark), Intertek (ETL mark) or the CSA Group (CSA mark) has ensured the unit is safe for its rated use.
Energy Star®: A label indicating that the product meets stringent energy-efficiency guidelines as outlined by the U.S. Department of Energy and the Environmental Protection Agency.
Size & Capacity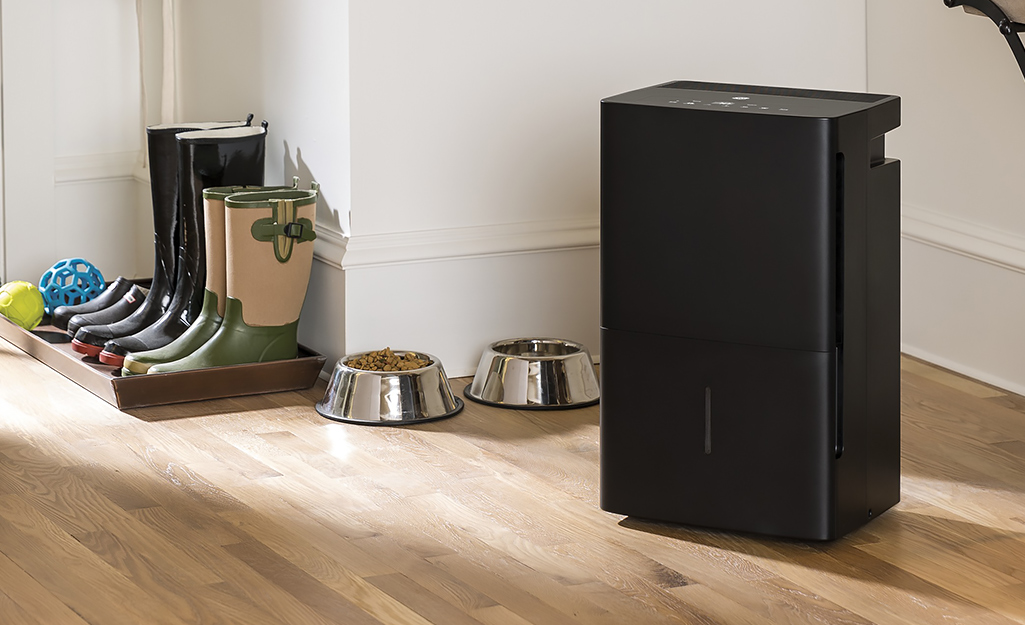 Ideal for basements and laundry rooms, which trap moisture and musty smells, dehumidifiers come in three sizes. Choose yours based on the room you're using it in. Here's how to determine whether the room you're trying to dehumidify is damp, very damp, wet or very wet. 
Damp rooms: An area (maybe a closet or basement) that has a musty odor specifically on humid days. 
Very damp rooms: Always feels humid. You may see water spots on the walls or floors often. 
Wet room: An area that always smells and feels wet upon entering; you will often see wetness/condensation on floors and walls.
Very wet room: A smaller laundry room or basement that accumulates condensation easily. Also a space that likely suffered a flood or leak. 
Damp rooms of 500 to 1,500 square feet 
Very damp rooms of 500 to 1,000 square feet 
Wet rooms of 500 square feet 
50-pint dehumidifier (or a unit between 40- and 59-pint capacity): 
Damp rooms of 2,000 to 2,500 square feet 
Very damp rooms of 1,500 to 2,000 square feet 
Wet rooms of 1,000 to 1,500 square feet 
Extremely wet rooms of 1,000 square feet 
70-pint dehumidifier (or one with 60-pint capacity or greater): 
Very damp rooms of 2,500 square feet 
Wet rooms of 2,000 to 2,500 square feet 
Very wet rooms of 1,500 to 2,500 square feet 
Capacity: Standard rating for dehumidifier power, which indicates the moisture level and room size the unit can handle.
Small Capacity Portable Dehumidifer: 
Typical Capacity Range: 25 to 35 pints per day 
Suggested Application: Damp Conditions in small rooms
Medium Capacity Portable Dehumidifer: 
Typical Capacity Range: 40 to 50 pints per day 
Suggested Application: Damp conditions in medium and large rooms
Large Capacity Portable Dehumidifier:
Typical Capacity Range: 65 to 75 pints per day 
Suggested Application: Wet or damp conditions in large rooms
Whole House Dehumidifier: 
Typical Capacity Range: 90 to 140 pints per day 
Suggested Application: Wet or damp conditions in a small-to-medium size house
Run Time & Other Features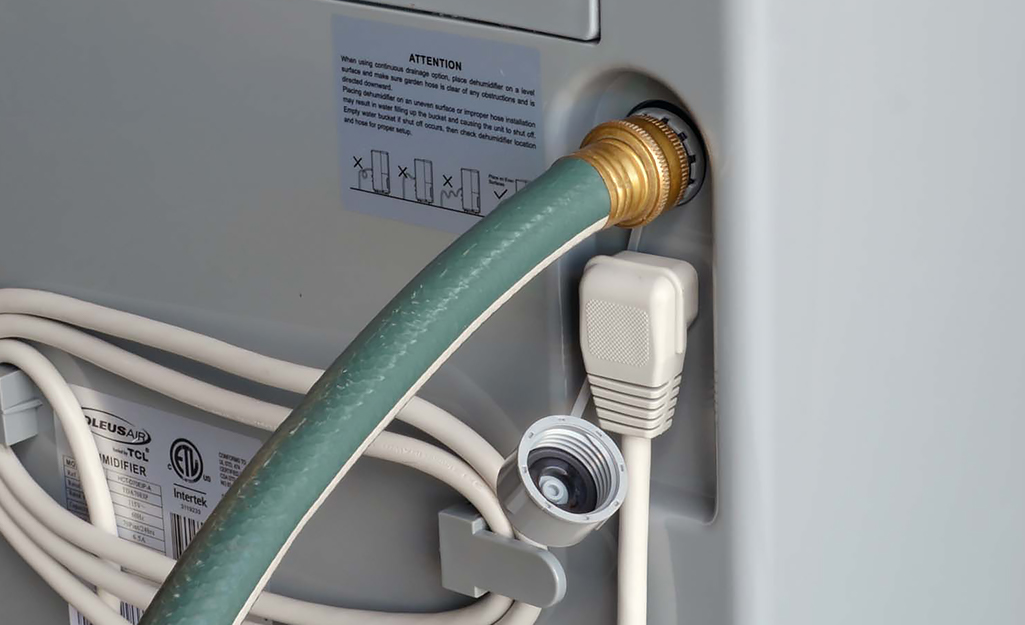 Dehumidifer types have a variety of options to choose from. Before purchasing, be sure to understand your new unit's tank capacity, run time and features. 
Drain hose connection: A connection that allows you to bypass the bucket in a portable dehumidifier and empty water into a hose leading to a drain. 
Automatic defrost system: Saves energy by automatically shutting off the unit if frost forms on coils, preventing proper operation. 
Multi-speed fan: A type of fan that runs at slower speeds in less humid conditions, reducing noise and energy consumption. 
Built-in pump: System allows you to run the drain hose up to a window, sink or elevated drain. 
Portable or whole house: Decide if you need a larger unit, whole house, or if a smaller, portable unit is right for you. 
Portable Dehumidifiers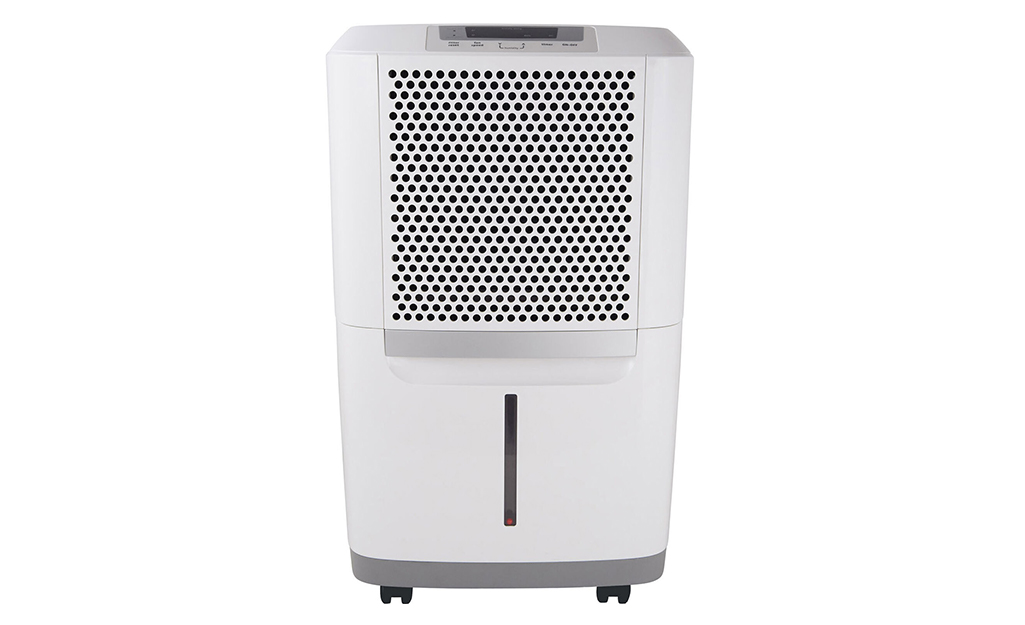 Portable dehumidifiers or residential dehumidifiers offer some of the best small dehumidifiers for your home and come in various sizes. 
Work the same basic way as a window air conditioning unit: Fan blows moist air from the room across cold refrigerant-filled coils, which cool the air, causing the moisture to condense into water droplets. The water collects in a bucket, which needs to be emptied periodically.
Many portable models have a hose attachment that lets you drain the water directly into a sink or basement drain, making them the best dehumidifiers for bathroom use.
Includes a separate heating coil that warms the air again before expelling it into the room.
Commercial dehumidifiers are commonly portable as well.
Tip: Basements commonly need a dehumidifier because of potential mold growth and mildew. The best dehumidifier for a basement and garage dehumidifiers will keep the humidity in that space at below 50 percent relative humidity. 
Whole House Dehumidifiers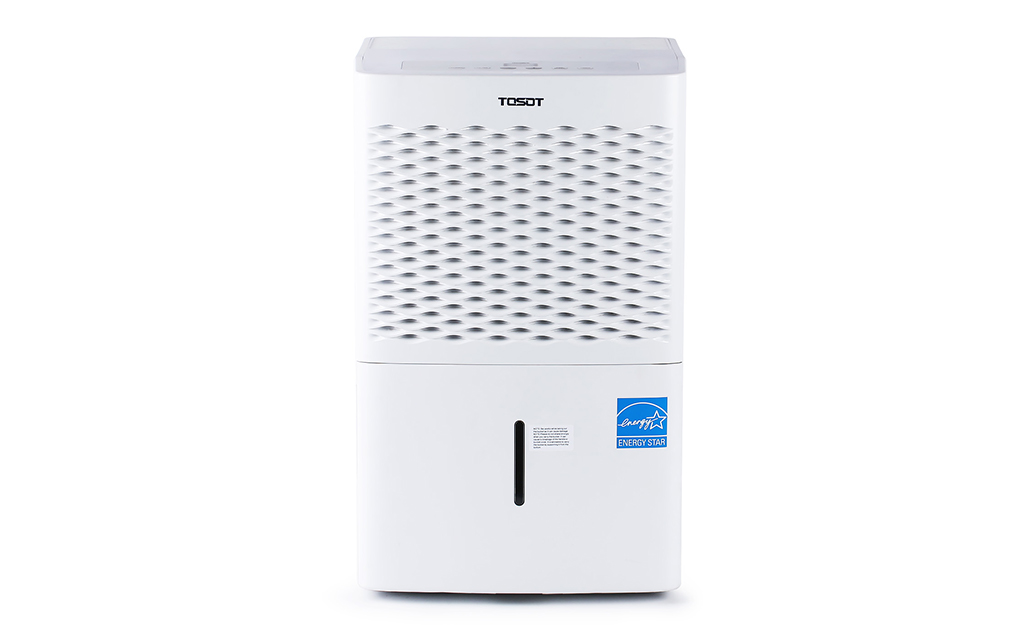 Whole house dehumidifiers are good for use in spaces up to 3,000 square feet.
Empties collected water into a drain leading outside the house rather than a refillable bucket.
Works the same basic way as portable models, but with extra power necessary to dehumidify several rooms at once.
Some dehumidifier models connect to ductwork in a forced air heating system; others are self-contained systems.
Tip: Crawl space is an area with limited height under a floor or roof that can gather moisture if standing water or the outdoor invades the space. The best crawl space dehumidifiers monitor the RH level in the crawl space and are easier to maintain than portable dehumidifiers.
Dehumidifier Benefits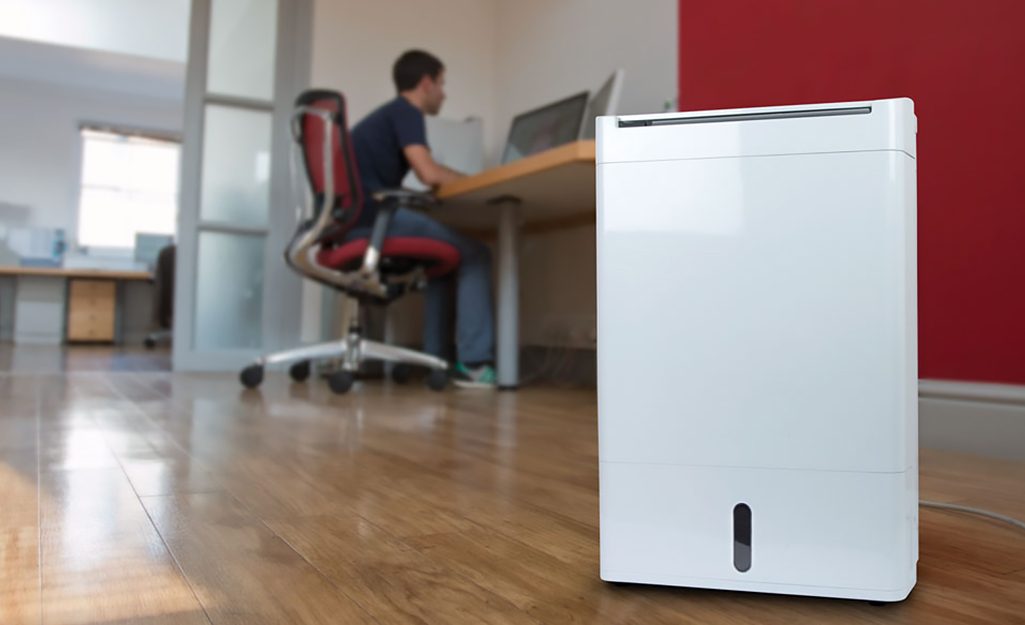 Dehumidifiers have several benefits to combat allergy symptoms or poorly ventilated areas in your home. A lot of people wonder, what does a dehumidifer do and what are the benefits? These are the advantages to having a dehumidifier in a home that may be capturing mold, dust mites, mildew or other triggers:
Reduce humidity levels
Diminishes musty or rotting smells
Limits dust
Lowers energy costs and helps cool home
Eliminates quick corrosion of electronics and tools
Eases skin irritation from too much humidity
The best dehumidifier for your home will ultimately depend on the type of housing you reside in. For multi-housing units and apartment buildings, mold and mildew can travel through vents or cause build-up in walls. A dehumidifier can help manage these allergens and keep them from harming your health when operated regularly. Those with allergies may consider buying an air purifier as well. 
When looking for the best dehumidifier for your home, keep all the above tips in mind. Not only will size and dampness level be a factor, it's also important to compare features like run time and energy performance and more. Whether you're working with a small space or taking on a larger area, we'll help you find a dehumidifier for your home and budget. You can also consider a dehumidifier rental to get your project done. Use once, then bring it back - no maintenance required and you won't need to store it either. 
Explore More on homedepot.com