Buying Guide
Best Artificial Christmas Trees for the Season
Artificial Christmas trees are a great choice when you want to avoid the maintenance and cleanup involved with a live tree. The best artificial Christmas trees look realistic and last for many years. If you want to avoid decorating with strings of lights, shop for the best pre-lit Christmas tree for your home and budget.
How to Choose the Height of Your Artificial Christmas Tree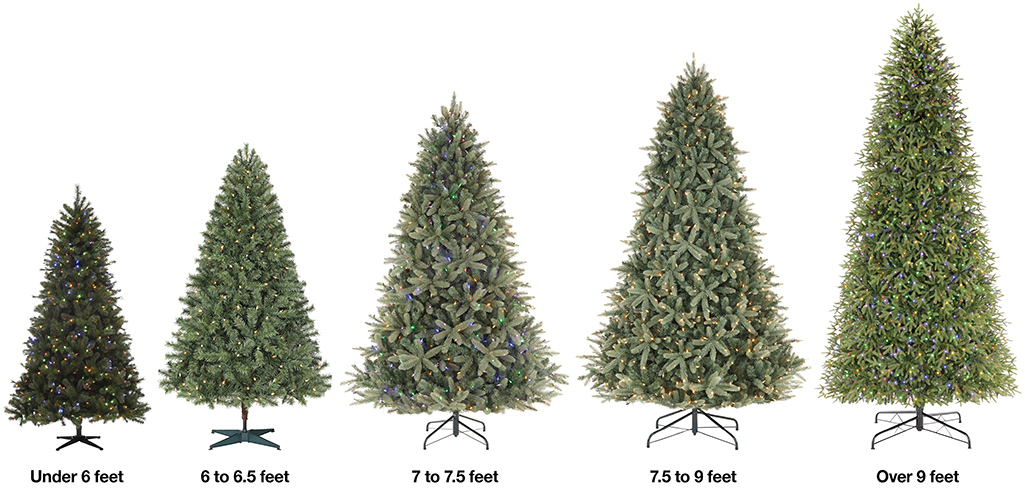 Consider the height of an artificial Christmas tree when you're shopping. The ceiling height of an average home is from eight to nine feet, but homes with ceilings over 10 feet, or those with cathedral or vaulted ceilings, will have more room for a tall, dramatic-looking tree. Also, take into account the height of your tree stand and Christmas tree topper when choosing an artificial Christmas tree.
6- to 6 1/2-foot tree – Good for the average home
7- to 7 1/2-foot tree – The most popular choice, height-wise
9- to 13-foot tree – Perfect for a great room or two-story foyer
Tip: Allow for 6- to 12-inches between the top of the tree and your ceiling.
How to Choose the Width of Your Artificial Christmas Tree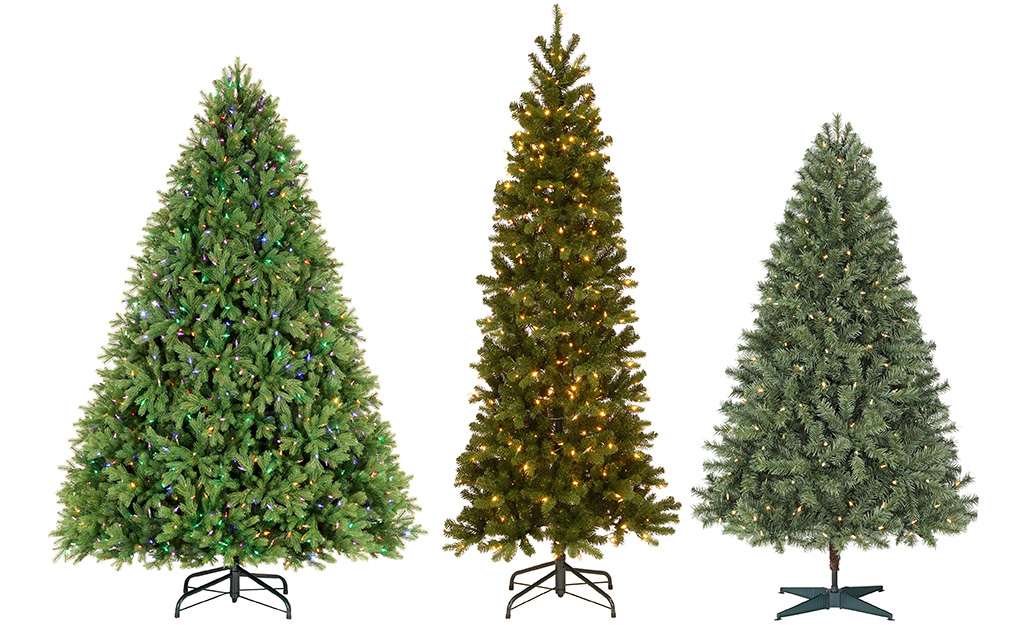 While you want to make sure you've got enough height to display your tree in a stand and add a tree topper, make sure you measure the width of your room for the best fit, too.
Full or regular – Most full trees are 7 to 7 1/2-feet tall and 56- to 64-inches wide
Medium – Most tall trees come in a medium width
Slim – Includes pencil trees; great for small spaces
Tip: Measure the diameter of the tree at its widest point for the base width.
Kinds of Materials Used in Artificial Christmas Trees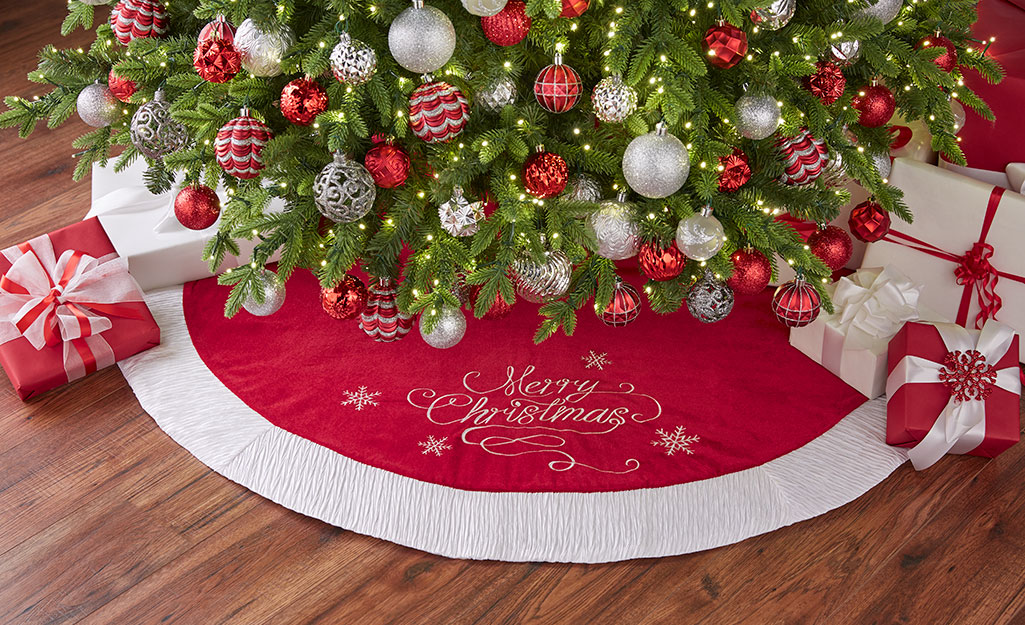 Two types of materials are generally used in artificial Christmas trees: PE and PVC.
PE trees: Made out of 3-D molded polyethylene; the most realistic looking trees; flame retardant
PVC trees: Cut from PVC sheets; have a lifelike, evergreen look; a popular & economical alternative
Tip: Trees with higher tip counts generally look fuller and more like a traditional tree.
When buying a tree online, zoom in closely to examine the detail and quality of the branches.
How to Choose the Best Pre-Lit Christmas Tree for Your Home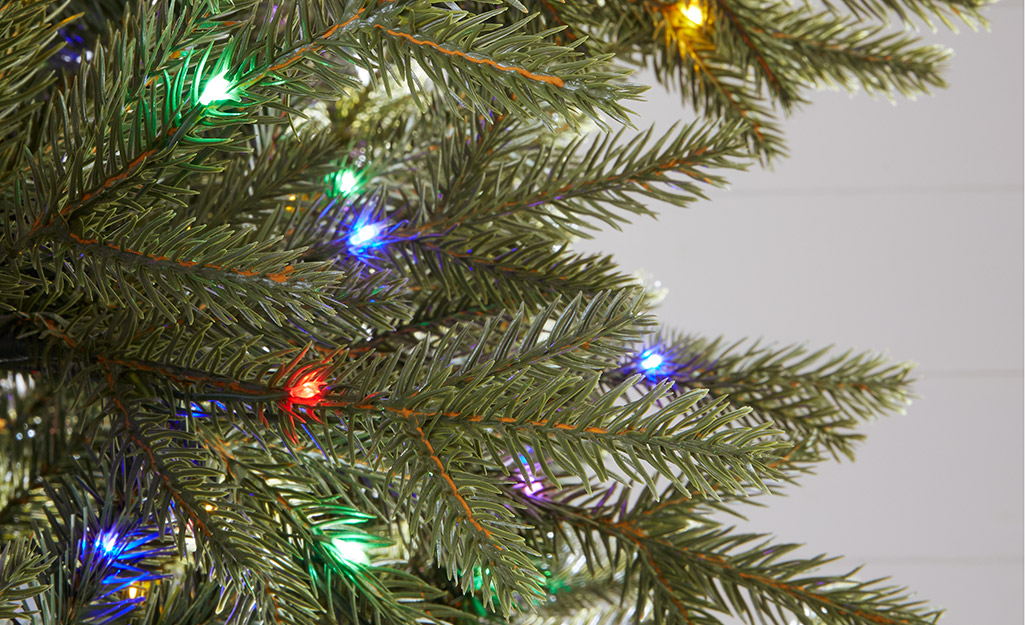 Pre-lit Christmas trees remove the need for traditional string lights. This helps avoid tangled cords near your electrical outlet and simplifies the decorating process. Some of the best pre-lit Christmas trees are easy to plug in and turn on or off, featuring LED lights that emit a soft glow. Many include a tree stand and come with extra lights in case any bulbs stop working.