Project Guide
How To Hang Outdoor Christmas Lights
Time Required:

2-4 hours

Difficulty:

Intermediate
---
When it's time to deck the halls, the quickest way to share the holiday cheer is by hanging Christmas lights. This guide will teach you how to hang outdoor Christmas lights and help you determine how many you may need to decorate your home, the type of light that's best for you and the best way to hang Christmas lights to get the job done safely and efficiently.
Click here to shop all types of outdoor Christmas lights.
Prepare for Hanging Christmas Lights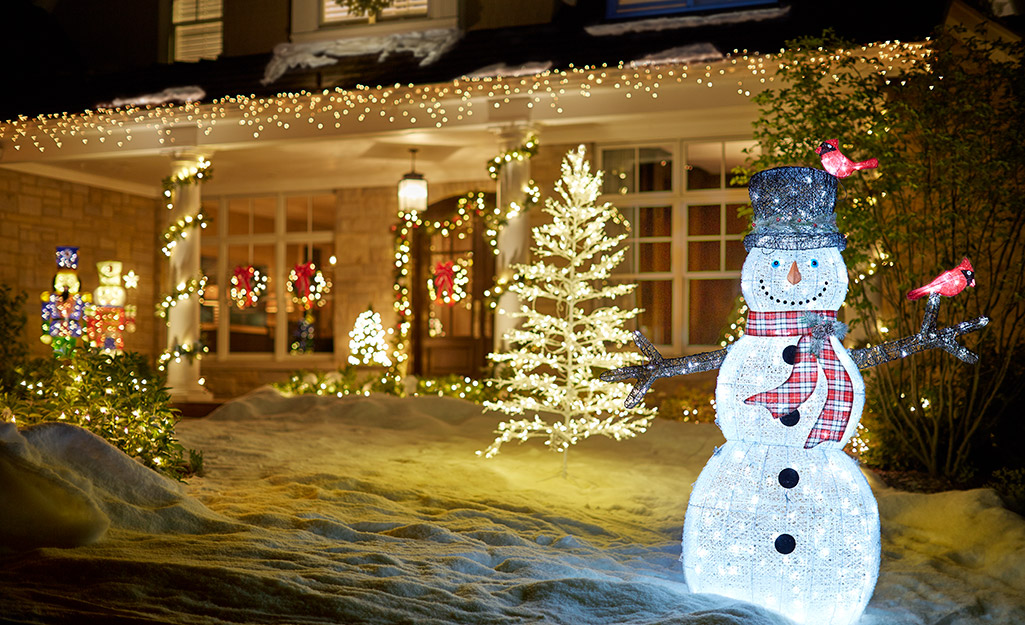 Start with a clear decorating plan to ensure that the entire project flows smoothly.
Make a plan. Map out a plan for lights. Pick a focal point to highlight, such as the front door or some other architectural feature like columns or eaves. Place your brightest lights or a higher concentration of lights on the areas you want to pull the most focus and build out your plan from there. Consider light placements along some of the most commonly decorated areas: along walkways or driveways, over landscape plants like hedges or trees, outlining the roofline or windows and door frames, or wrapping railings or posts.
Choose the type of lights. Make sure the lights are rated for outdoor use. Incandescent bulbs offer a traditional warm glow, and there are now energy-efficient LED bulbs available in a choice of warm or cool glow. LED bulbs can provide significant energy and cost savings over the course of the entire holiday season.
Choose the right light clips that fit your application. Adhesive clips are best for columns or railings, and universal clips are best for rooflines.
Determine how many lights you need by measuring all the straight lines of the house and adding them together. Don't forget to measure the distance to your power source!
Pay attention to the connection limits for light strands. Don't be connect more strands together than the directions recommend as this is a fire hazard.
How to Hang Outdoor Christmas Lights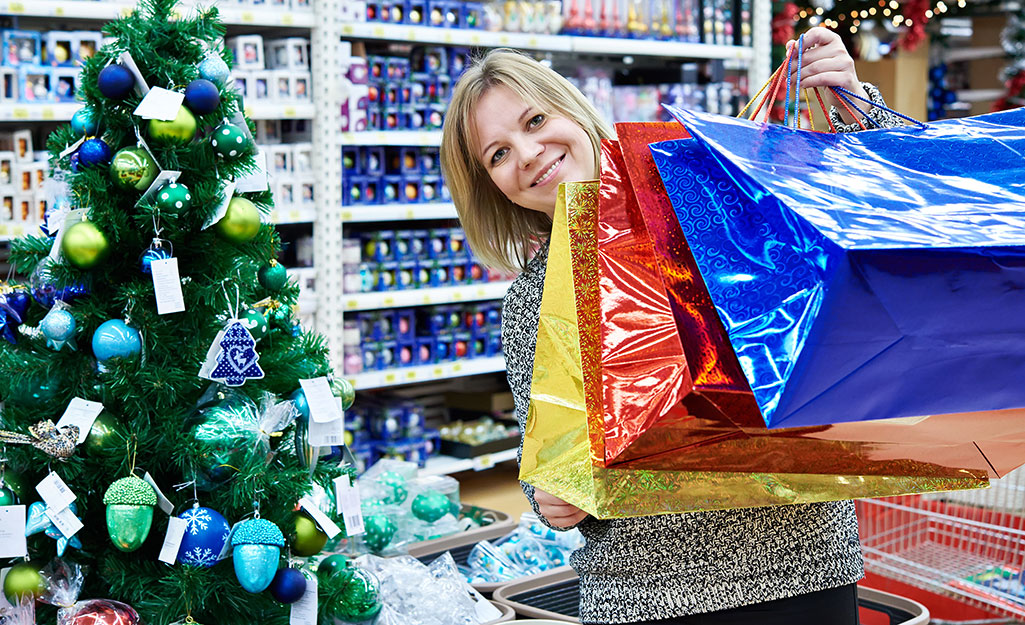 Test the lights. Be sure to test all the lights before installation. Replace any blown bulbs, be sure the light patterns work and, if you are using smart lights, connect them to your device to ensure that the controllers are operational.
Plug the first strand into an extension cord to double-check that your lights can reach a power source.
Attach lights to clips and start hanging.
Slide rooftop lights in place, inserting the clips in the gutter or between the roof and shingles. Remember that universal clips work with both C7 and C9 bulbs.
Use adhesive clips for windows, railings or columns.
Peel backing and adhere clips at an even distance.
Attach lights into the clips.
Install a smart plug to control the timing of your lights from an app on your smartphone.
Learning how to hang outdoor Christmas lights is just the beginning. Ready to get your whole home into the holiday spirit? Check out these guides for more information on holiday decor, from selecting the best types of Christmas lights for your style to creating amazing scenes by decorating with Christmas lights, as well as tips and tricks for decorating your Christmas tree.