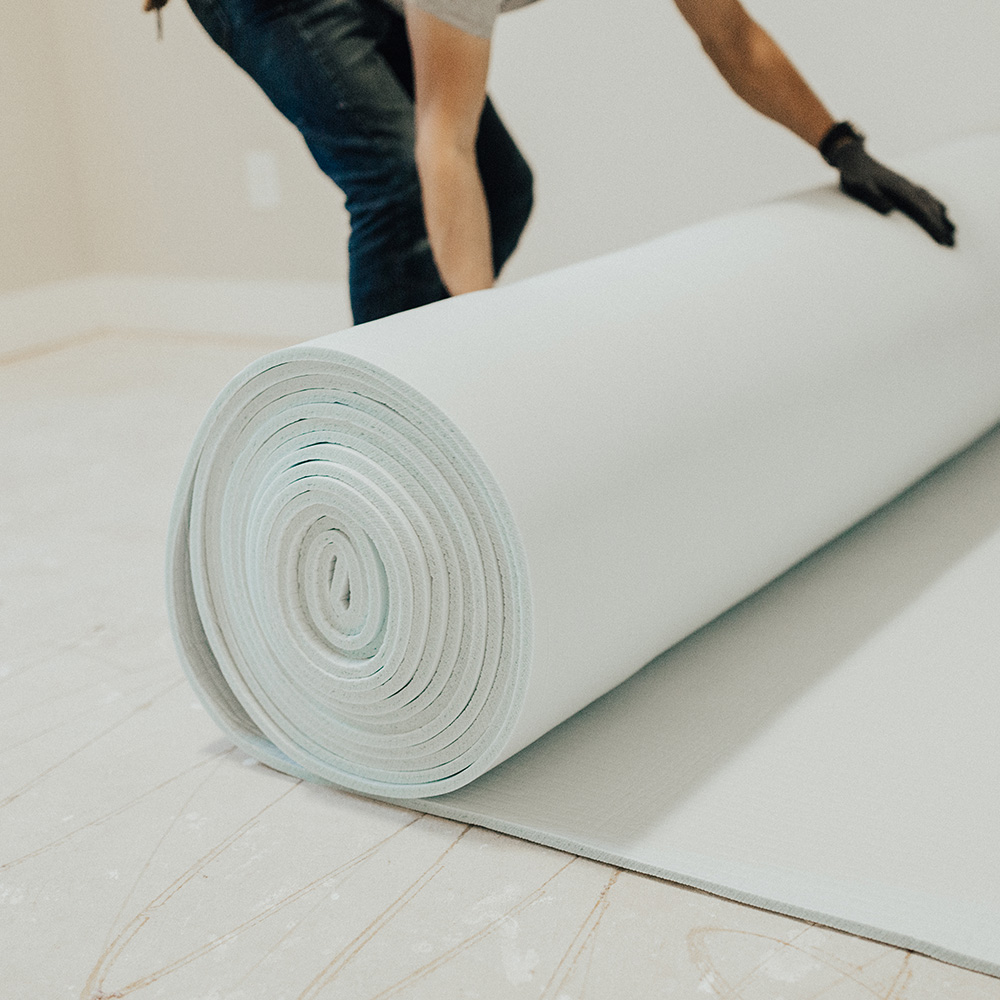 Carpet padding is a type of foam cushion used underneath carpeting. Without the right padding, a new carpet may not lay as well or can be uncomfortable. Choosing the correct padding thickness will depend on your carpet's style and purpose. Use this guide to learn about the types of carpet padding and their benefits for your carpet installation.  
Carpet Padding Uses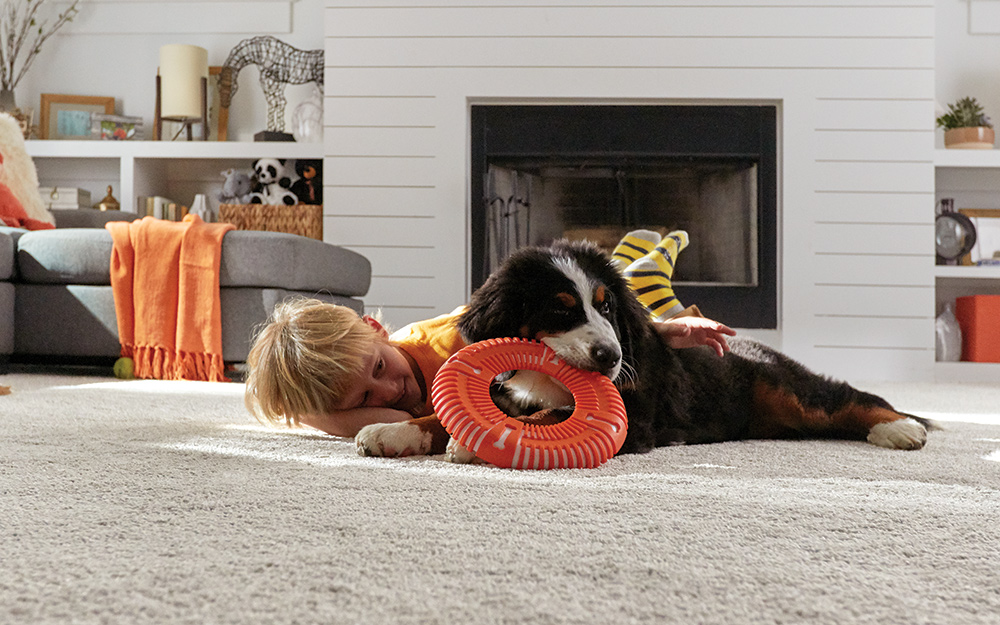 Installed correctly, a quality cushioning material can eliminate new carpet from buckling and wrinkles. Carpet padding also affects the feel of the room. Carpet pads provide insulation and help keep heating and cooling bills down. It makes a space more comfortable to walk around in. It absorbs the impact of your steps, reducing fatigue. Virtually all carpet pads reduce noise, and some are soundproof. Soundproofing carpet pad is great for blocking noise from lower levels.
When choosing carpet padding think about its density and thickness. The density of a carpet pad's foam is measured by pounds per cubic foot. For good comfort and durability, experts recommend a foam in the 6 pound to 8 pound range. The denser it is, the longer and better the pad will hold up.
Carpet thickness is also important. A quality carpet pad should also be thick enough to provide cushion. However, a pad that's too thick can damage some types of carpet. A good rule of thumb is:
Choose a firm, resilient cushion with a thickness of 1/2-inch or less for residential cut pile carpet. This includes styles with textures and twists. Most carpets call for 7/16-inch padding.
Choose stiff, stable padding with a thickness of 3/8-inch or less for a low-pile carpet. This includes Berbers, loop pattern carpets and commercial options.
Tip: Carpet padding should be replaced when new carpet is installed. Check the manufacturer's recommendation for padding type.
Types of Carpet Pads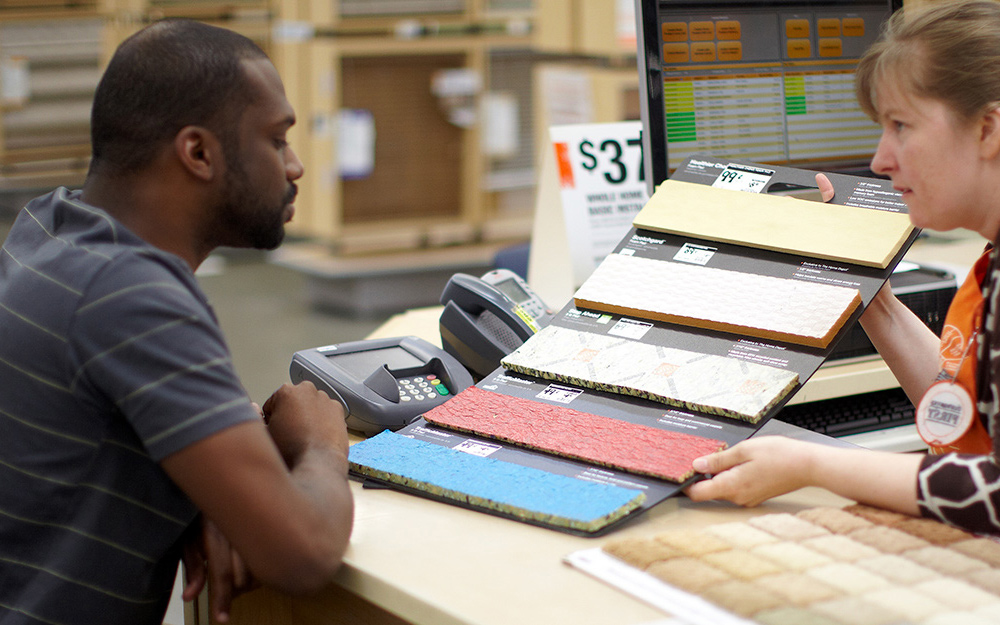 Carpet padding can be made with more material and be dense. Or it can be made with more air and be light. They can also be supportive or soft. There are two basic types of carpet pads: foam and fiber. Some of the best carpet pads are made from bonded foam. 
Most foam carpet padding is recycled. If it's labeled as "prime," the foam is a new material and recyclable. Memory foam carpet pads are known for providing a very soft and comfortable surface. This type of carpet padding works best in lower-traffic areas.
Less common carpet padding types are made of fibers such as polyester, nylon or felt. This type isn't as springy or soft under foot. It's ideal for commercial uses and may even be required for some Berber carpet types. 
Tip: If you can, step on samples of padding to get a feel for its thickness and density.
What's underneath your carpet can make your room quieter and warmer. Choosing the best carpet pad also makes a difference in looks and durability. There are various types of padding. Most are made of foam or fiber. The ideal pad for your new carpet will have the right combination of density and thickness. Go for luxurious memory foam in a bedroom. In basements or high humdity areas, choose water repellent carpet padding. Always check the carpet maker's recommendations before making a final choice. 
Installing carpet is a project you can do yourself. Or if you'd prefer, use our carpet installation service.
Explore More on homedepot.com