Time Required:

2-4 hours

Difficulty:

Beginner
---
Learning how to remove carpet can help save money when having new carpet installed in your home. The simple process requires only a few carpet tools and a moderate amount of strength.
This guide teaches you how to pull up carpet and gives tips so you can get the job done safely and efficiently. Don't worry if you don't own all of the tools needed to remove carpet. Rent tools and trucks for any project at The Home Depot.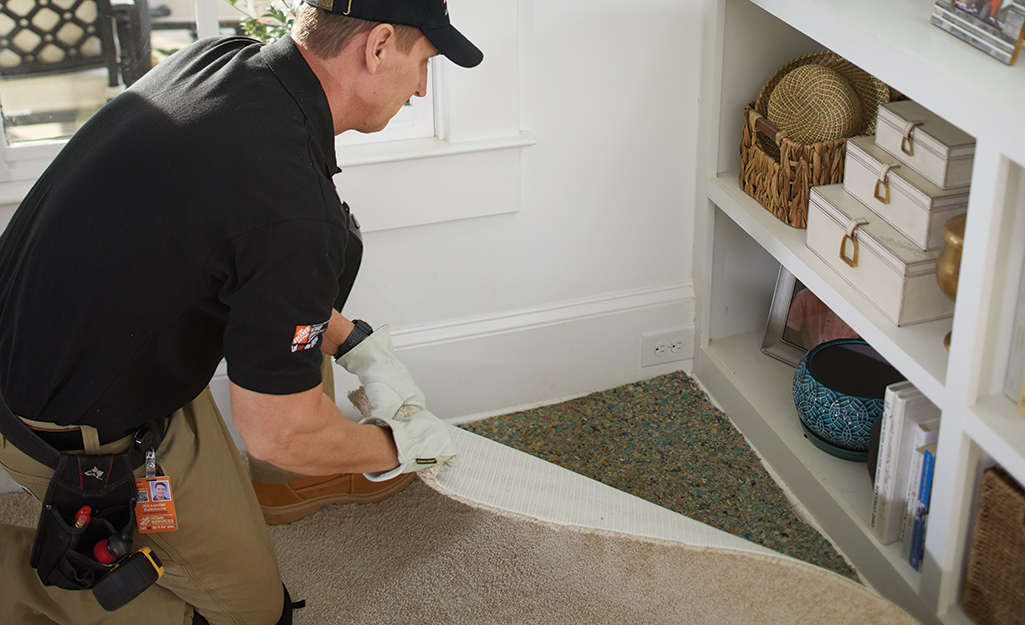 When considering how to rip up indoor carpet, keep in mind that you will need to dispose of the old materials. Find out if your area has a carpet recycling program. If there isn't a program available, be sure to check with your trash hauler before starting your project to see if short rolls of carpet will be accepted.
Remove any doors – including closet or bathroom doors – that open into the room where you'll be ripping up carpet.
Move all furniture from the room and anything else on the floor so you have a clear area to work in.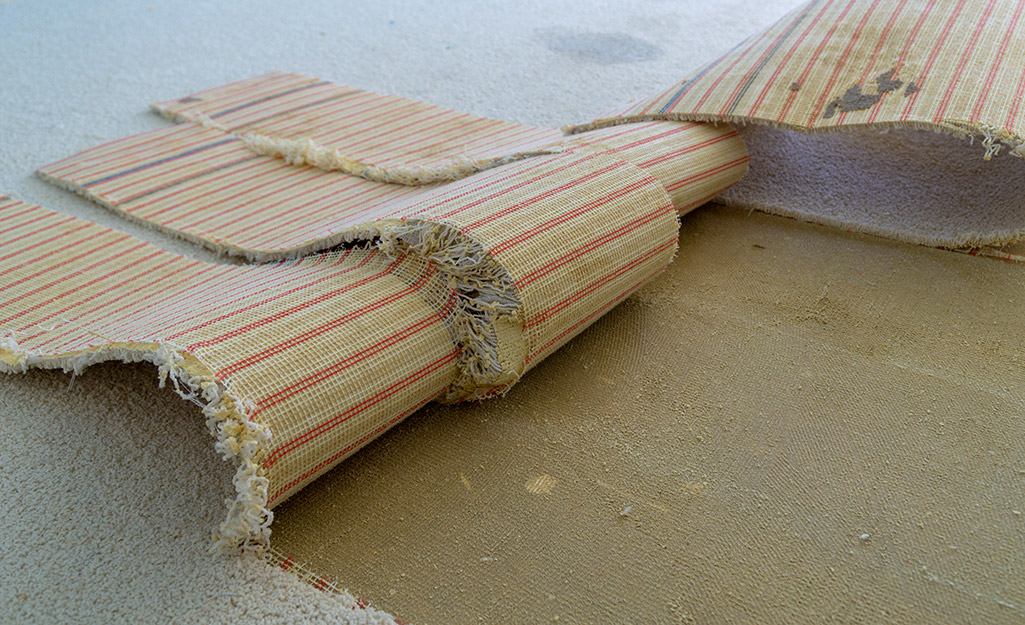 Put on a pair of sturdy work gloves and start tearing up carpet in a corner of the room. The work can be dusty, so wear a dust mask and safety glasses.
Use pliers to tightly grab the carpet.
Pull toward you to detach it from the sharp tack strip that holds it to the floor along the wall.
When the corner of the carpet is loose, use your gloved hands to pull along the length of the wall.
Pull up a few feet of carpet and fold it over.
Use a utility knife with a sharp new blade to cut through the carpet backing. Keep both hands on the knife to avoid cutting a free hand.
Roll or fold the strip, secure with duct tape and remove it from the room.
Continue pulling up carpet a few feet at a time and cutting it into easy-to-handle strips.
Carpet tack strips can usually remain in place but look for rust, rot or other damage.
If you are pulling up carpet from stairs:
Begin at the top of the stairs.
Pry up the metal nosing and remove it, if present. If not, cut the carpet near the top of the top stair riser.
Grab the cut end of carpet and pull it from the stairs using gloved hands.
If the carpet is in one continuous piece, cut off manageable pieces as you pull it up.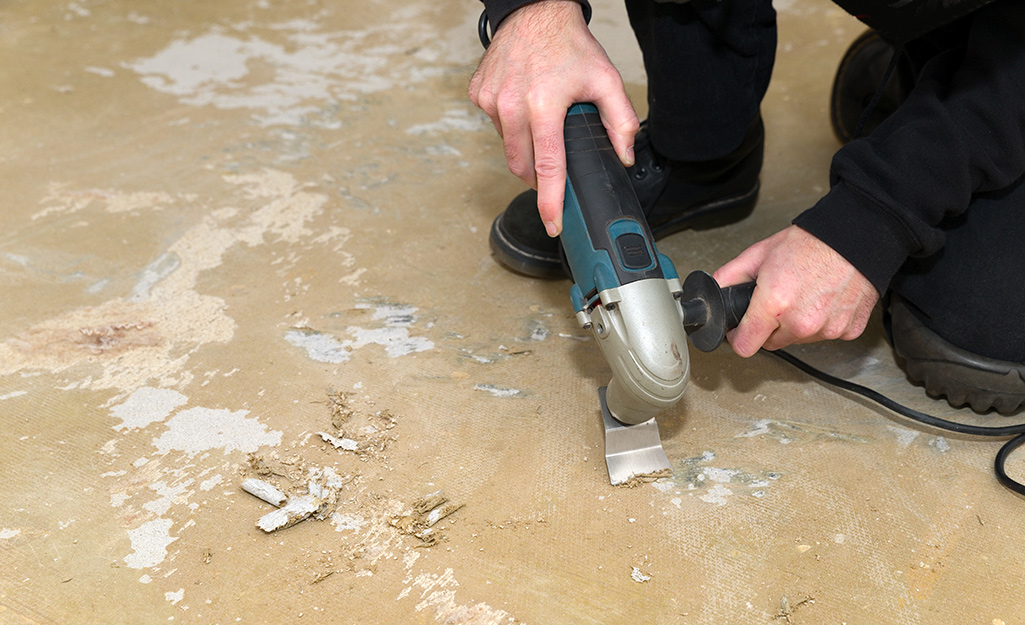 Remove carpet padding in sections like you did with the carpet. It should be replaced even if it looks like it's in good shape.
In most cases, padding is installed onto the plywood or particleboard subfloor by hundreds of staples. Some may come loose when you pull up the pad but most will remain stuck in the floor.
A long-handled floor scraper with a sharp blade can make quick work of the staples. With a motion similar to using a push-broom, go around the entire room to slice off or yank out the staples with the scraper.
On a concrete floor, the carpet pad is often glued into place. In this case, use a floor scraper to remove the pieces of padding that remain stuck to the floor. Tough spots might require a power oscillating tool.
Use pliers to pull padding staples when removing carpet from stairs.
With the carpet padding removed, now is a good time to identify and fix any loose or squeaky subfloor panels before the new floor covering is installed. And when ordering how much carpet you need, don't guesstimate, calculate. Know exactly how much you need with our project calculators.