Excessive moisture in a room can contribute to the spread of mold or mildew and lead to water damage. By reducing high humidity, dehumidifiers prevent rooms from smelling musty. They also protect clothes, wallpaper, electronics and other possessions. Rooms of varying sizes and dampness levels may require different-sized dehumidifiers. Learn how to choose the right size dehumidifier for your home with this guide.
How Dehumidifiers Work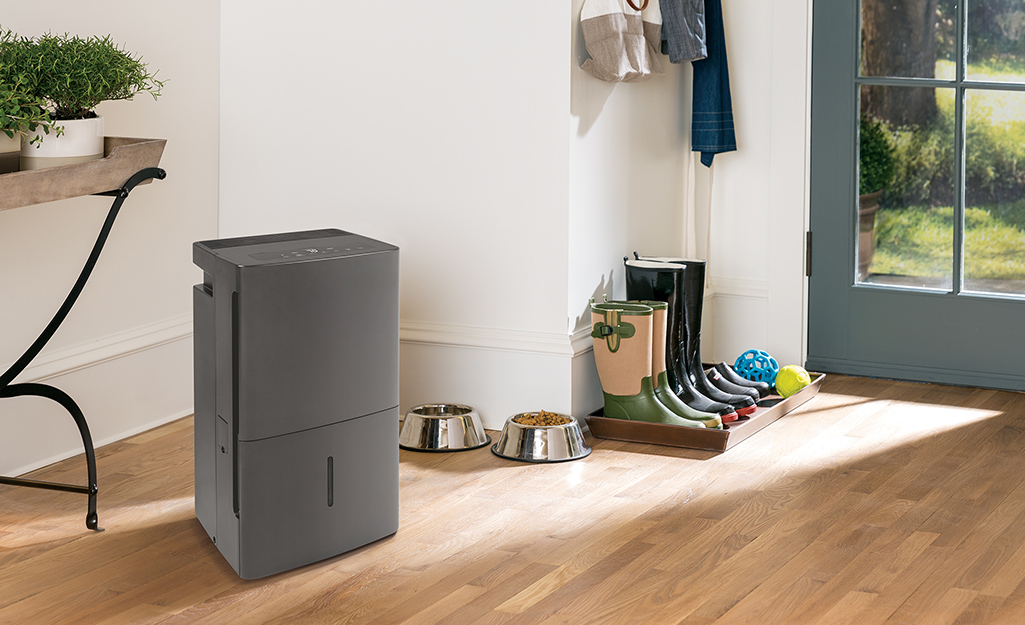 Dehumidifiers regulate humidity by drawing moisture from the air. A fan pulls moist air into the dehumidifier and through cooling coils. The condensation draws dampness from the air. The dehumidifier's heat recovery system then passes warmer, dryer air back into the room. The water collects in a removable drip pain or is circulated out of the unit. 
Many dehumidifiers are equipped with a humidistat, which measures and can set the relative humidity (rh) in a room. A 50 percent rh is recommended for summer, while in winter, the ideal rh can be as low as 30 percent.
A whole-house dehumidifier may be needed if high humidity is a problem throughout your home. Some are portable appliances while others are built into and can operate as part of your HVAC system.
Desiccant dehumidifiers are designed to remove moisture from the air by using chemicals instead of condensation. They tend to be quieter and create lower humidity levels than other dehumidifiers, but have a more limited capacity, a noticeable aroma and are less economical than other types.
Thermo-electric dehumidifiers operate with charged plates that convert electricity into a temperature difference that helps dehumidification. This type of humidifier has low capacity and is less efficient than condenser dehumidifiers.
Check the Room's Moisture Level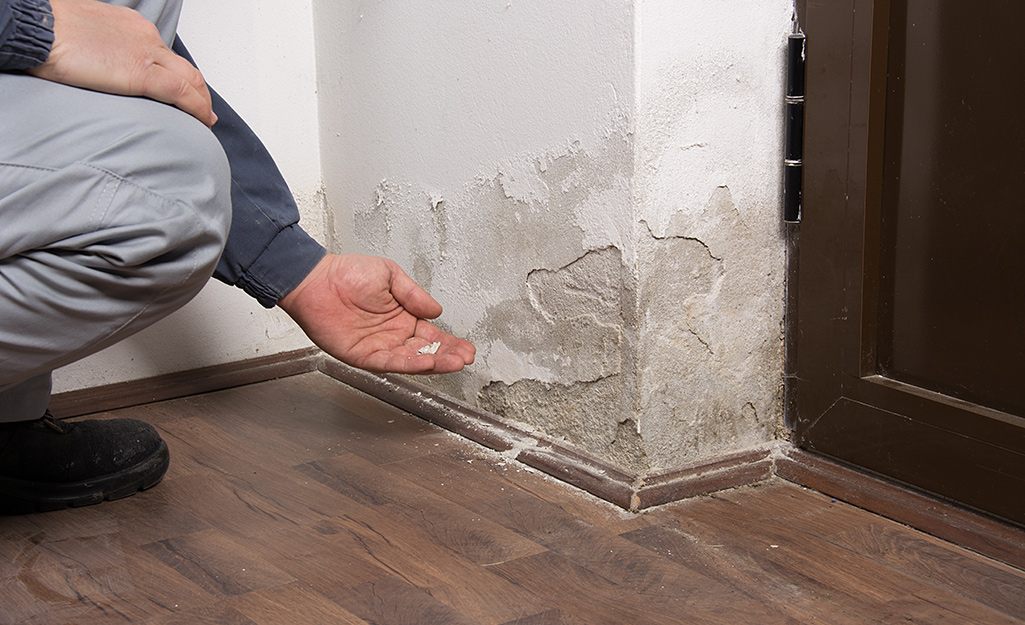 A room with damp surfaces or a constantly musty odor may need a dehumidifier, which will need to work harder in an extremely wet space than one that's mildly damp. You can use a humidity meterto measure a room's moisture or assess it based on these general criteria: 
A space is considered damp if it has a musty aroma in humid weather or occasionally feels damp or clammy.
A space is very damp if it is always damp and musty.
A space is wet if it occasionally has visible condensation or the ceiling or walls.
A space is very wet if it always has visible condensation or standing water.
Tip: If you detect excess moisture in a room, take steps to eliminate or reduce its source, such as by repairing leaks or cleaning a dryer's lint filter. 
Measure the Room's Size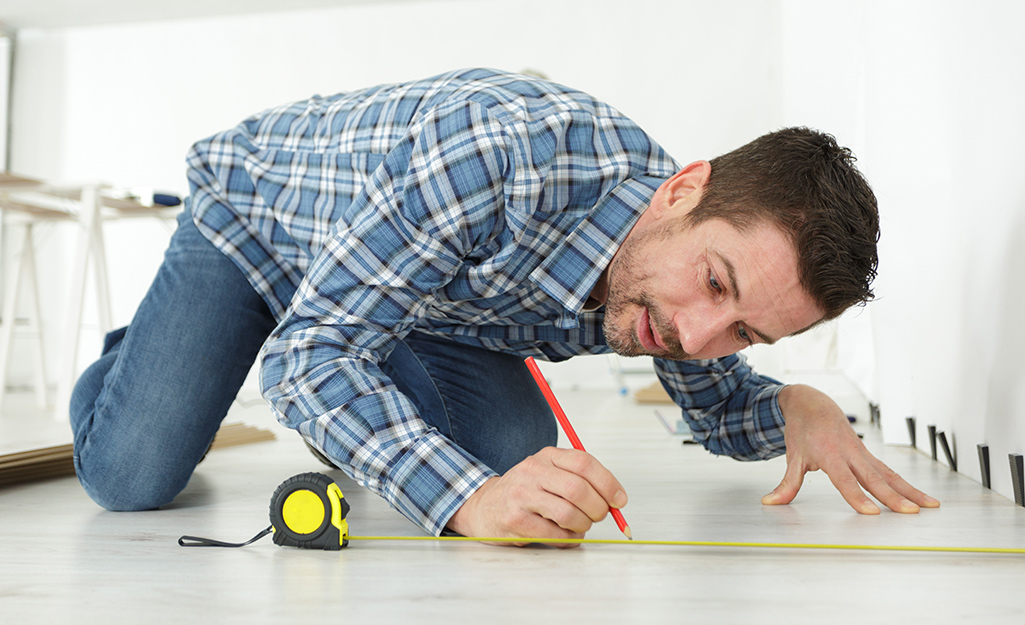 Once you've determined that a room has excessive humidity, measure the room's dimensions to determine the size humidifier you need. Use a tape measure to determine the room's length and width and multiply to determine the square footage. For instance, a 12- by 12-foot room will have square footage of 144 feet. 
The Right Dehumidifier Size for Your Space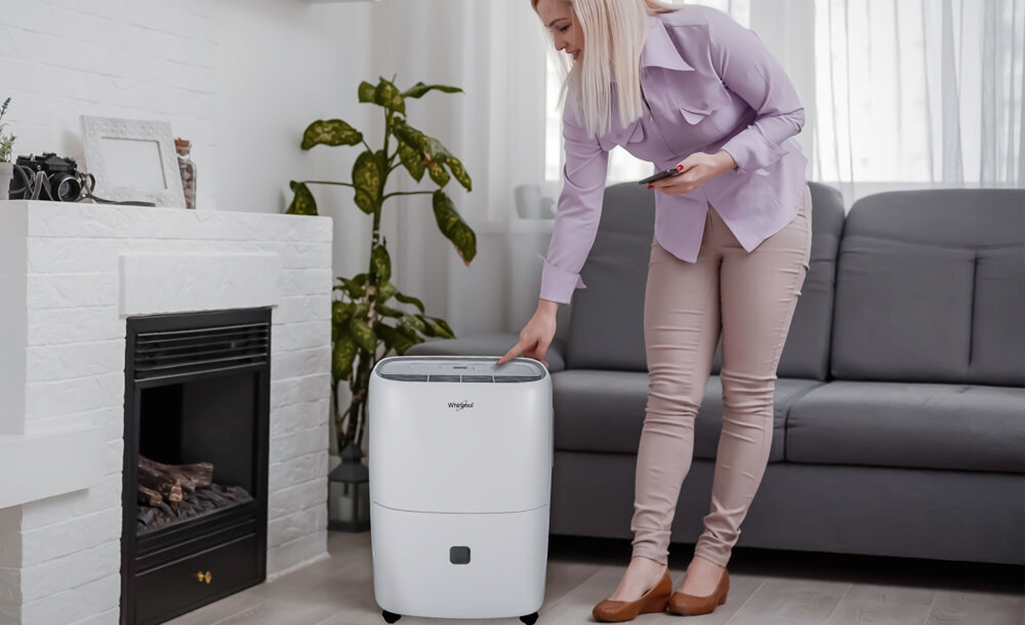 When it comes to selecting a dehumidifier, you need to consider the pint capacity and size of your space. For multiple spaces, it may be better to get individual units vs. one large dehumidifier for the entire area. With the advent of revised testing standards in 2019, dehumidifiers are generally available in three sizes:
Large: 45- to 50-pint capacity
Medium: 30-pint capacity
Small: 20- to 22-pint capacity
To determine the right size dehumidifier for your area, factor in the square feet.
500 square feet or less: a small dehumidifier with a 10-pint capacity
Over 500 square feet: add 4 pints of capacity for every additional 500 square feet
For example, a medium humidifier is the best fit for a 2000 square foot space.
If the area is extremely damp, increase the pint capacity:
500 square feet or less: a small dehumidifier with a 12-pint capacity
Over 500 square feet: add 5 pints of capacity for every additional 500 square feet
Other Factors in Choosing Dehumidifier Size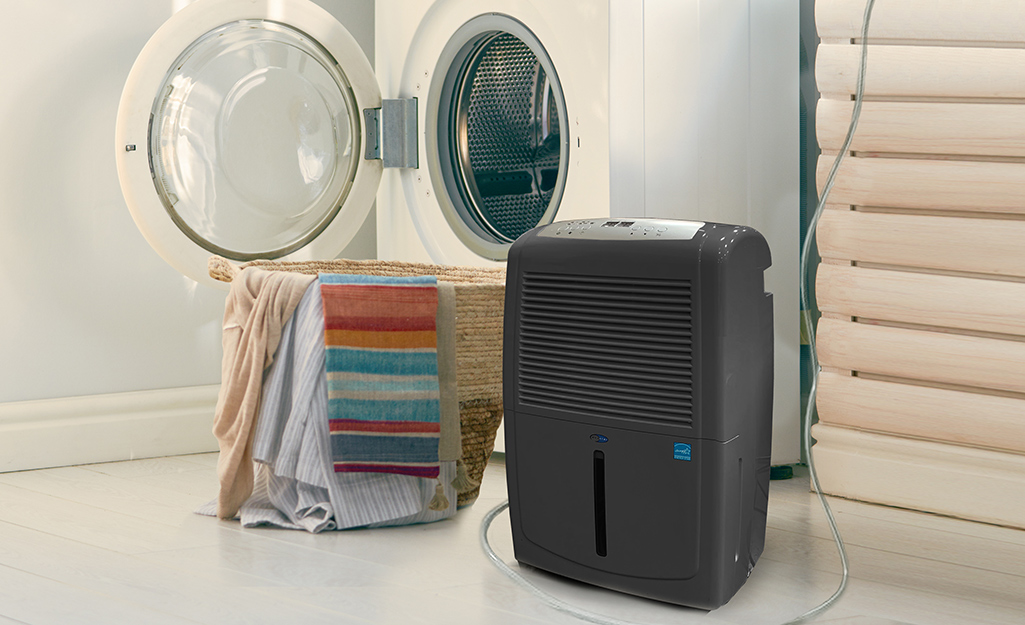 Other factors can influence the humidity of the room, so consider the following when sizing a dehumidifier: 
If your home is in a humid climate, add 10 pints to the recommended capacity.
If multiple people live or spend time in the room, add 5 pints.
If the room has multiple windows or doors, add 5 pints.
If a washer/dryer is in or near the room, add 5 pints.
Also, the amount of doors and windows in a home can influence the humidity level throughout the home. Heat transfers easily through doors and glass windows, so the more windows and doors you have, the higher the humidity level. Larger windows will have the same effect. 
Tip: In some circumstances, a dehumidifier that seems slightly larger than you need may hold advantages. You can run it on a lower setting, possibly reducing electricity usage and bringing down your energy bills. A dehumidifier that you can run on a lower setting also means a lower noise level. 
High humidity can lead to mildew and mold growth and even make your home more attractive to roaches, spiders and other insects that prefer moist environments. Choosing the right size dehumidifier for your basement, laundry room or other interior space can put humidity control at your fingertips. You can also consider a dehumidifier rental to get your project done. And don't forget that you can download The Home Depot Mobile App to view our wide selection of dehumidifiers and have them delivered to you.
Explore More on homedepot.com