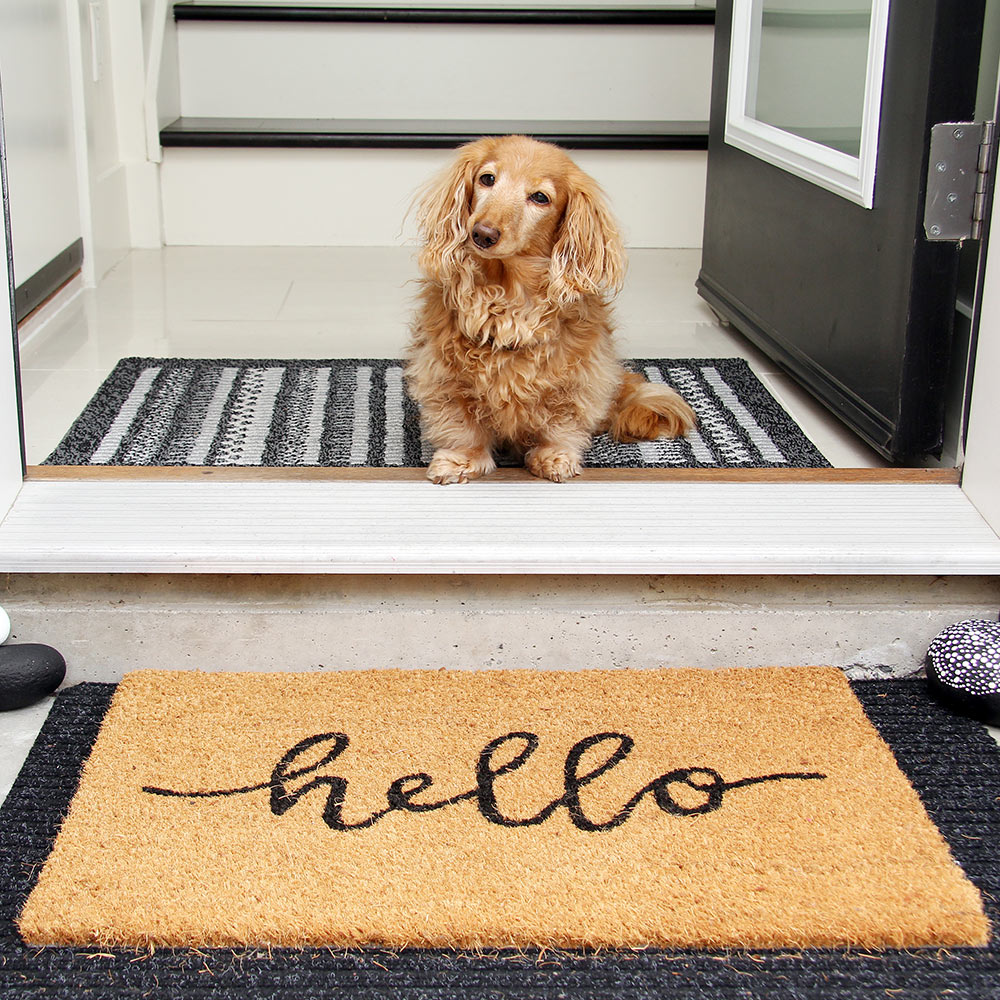 High-quality doormats  keep your floors clean by removing dirt and debris from your shoes before it's brought inside. Doormats also absorb water to minimize chances of slips and falls on wet days. The best welcome mats are an inviting and stylish first impression to visitors. This guide highlights the best doormats for your home, the different types of materials available, doormat features, placement advice and maintenance tips.
Doormat Materials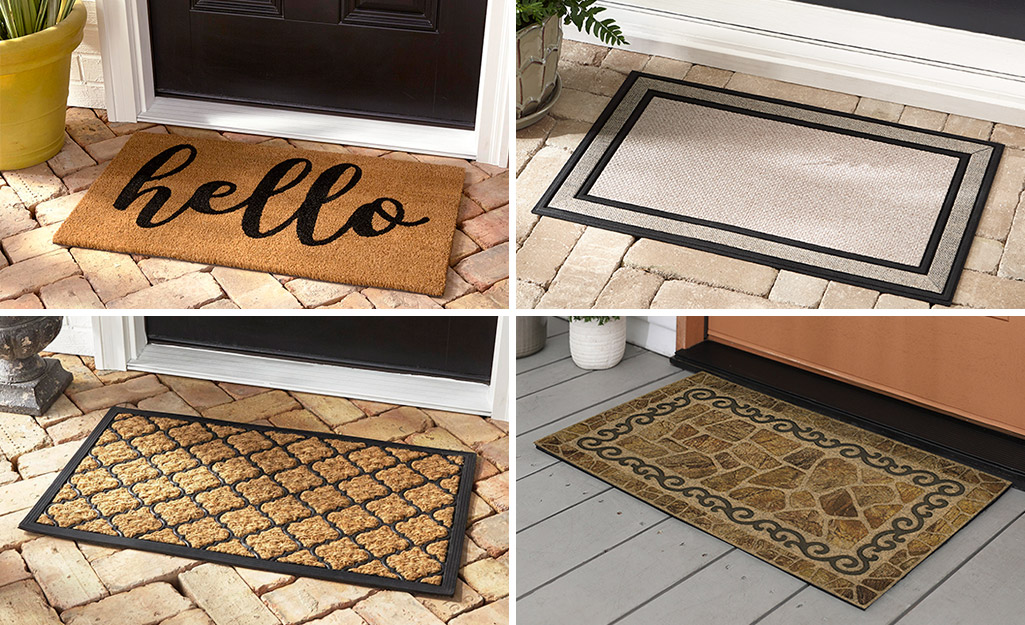 There are all types of doormats. They are made of a variety of materials including wood, natural fibers like coir, rubber, synthetics and grasses such as jute doormats. Lots of doormats are used outside the door, but some are placed just inside.  
The best doormats come in different sizes, shapes, designs and patterns. Some doormats are stain-resistant while others are not.  
Doormat Features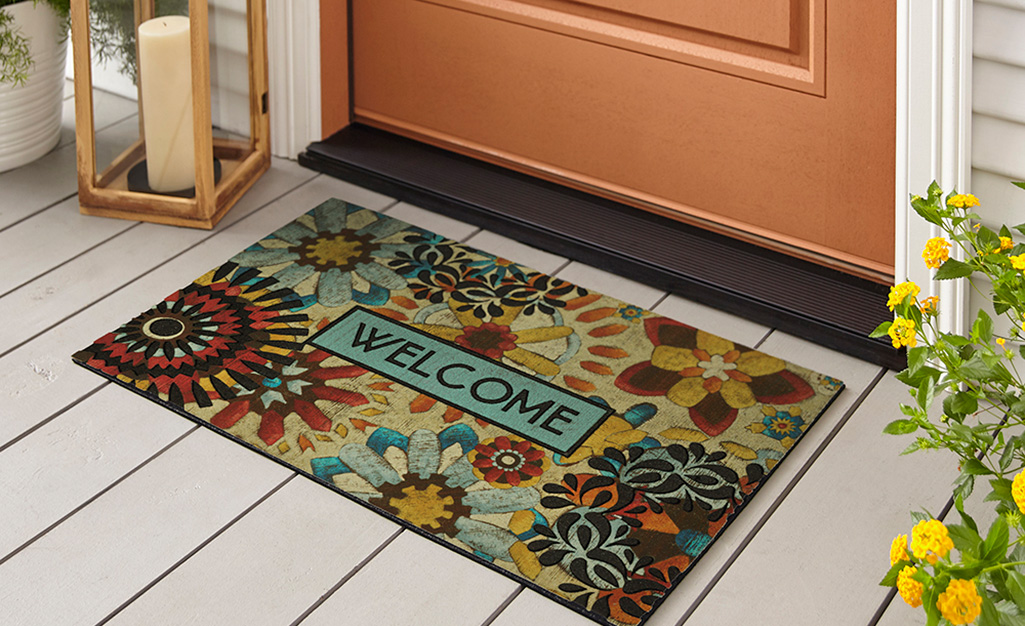 The best doormats have at least three features that make them effective: 
They withstand heavy foot traffic and harsh weather.
They capture debris and absorb or channel away water.
They are easy to clean and mildew resistant.
They have a non-slip backing, preferably natural or synthetic rubber.
Rubber Doormats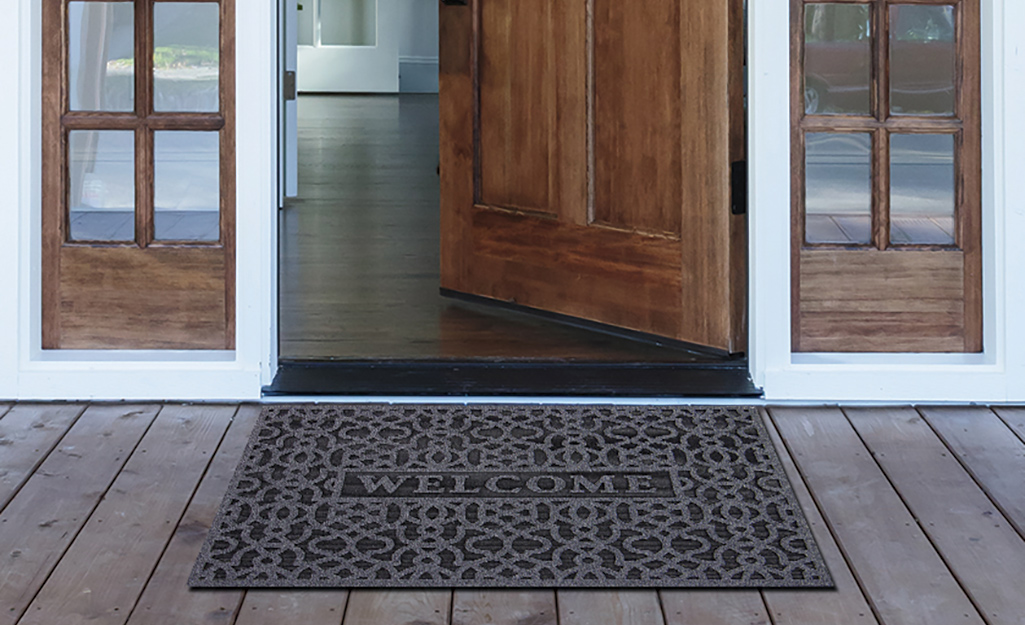 Waterproof and weather resistant, rubber doormats are easy to clean and durable. Choose one with a surface that scrapes shoes and boots. Heavy duty rubber mats prevent slips and give cushion underfoot. They capture dirt, debris, grass, mud and more. On the downside, they can deteriorate when exposed to harsh elements.  
Coir Doormats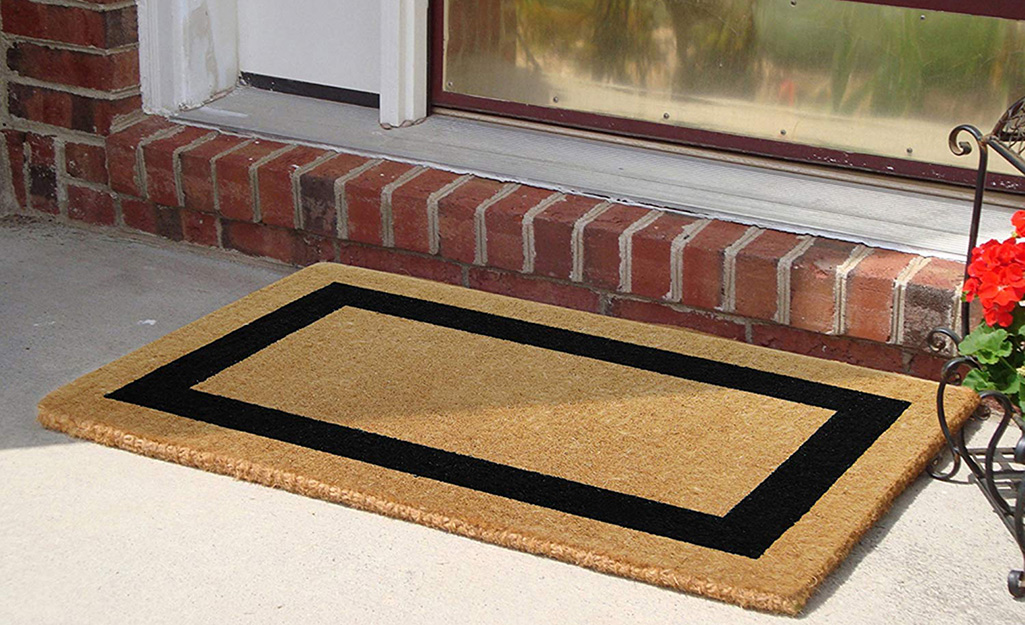 Coir doormats have a thick, rough pile made from coconut fibers. This makes scraping off dirt, grass, mud and easier. Low maintenance and absorbent, they dry quickly and are a popular choice for entrances. Coir mats are available in different styles and patterns. Biodegradable, coir doormats can shed over time. 
Synthetic Doormats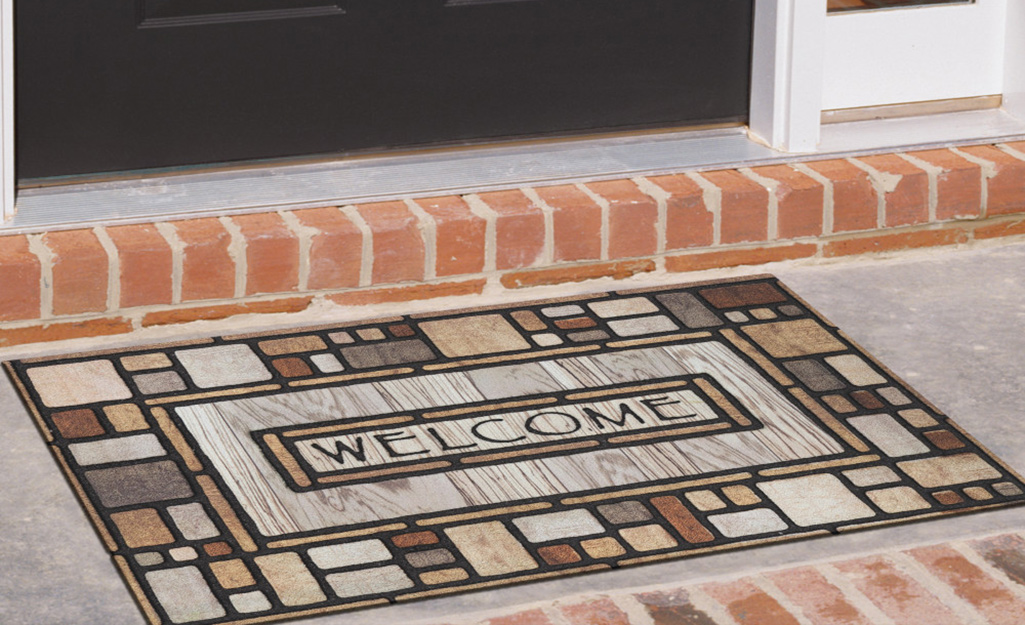 Washable and often decorative, synthetic doormats are water-resistant mats. They are great at absorbing moisture from rain, snow and wet shoes. They're best for inside an entranceway, a kitchen, laundry or a mudroom. Choose ones with rubber or non-slip backing. Synthetic doormats are budget friendly, but they can gradually flatten and need replacing. 
Natural Fiber Doormats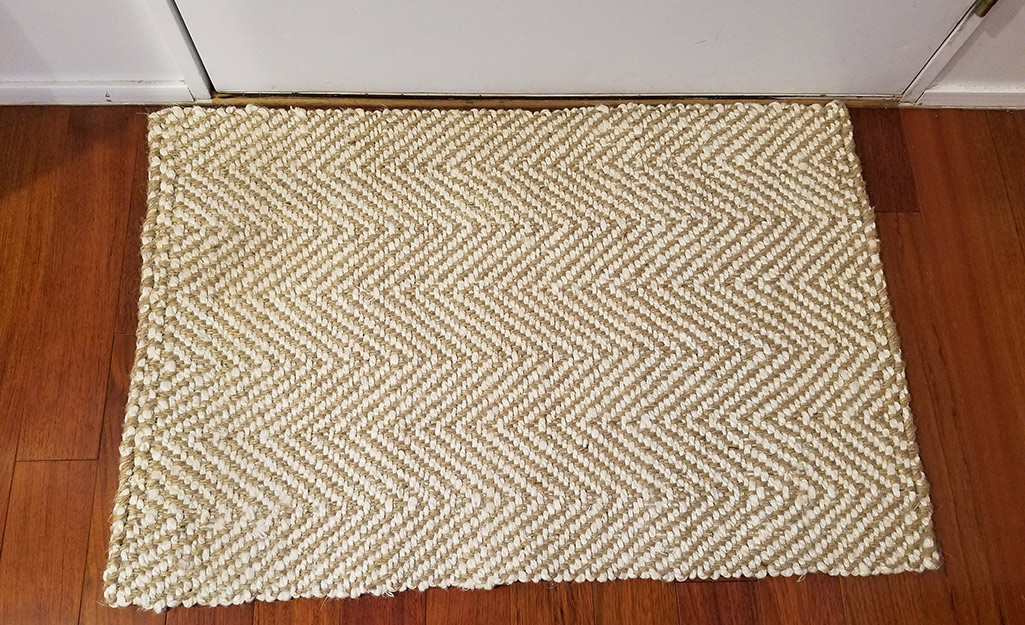 Cotton and other natural fiber doormats like seagrass are very popular. Prized for their textures and colors, natural fiber doormats are biodegradable. However, they are subject to mold and mildew, so they work better as indoor mats.  
Seasonal Doormats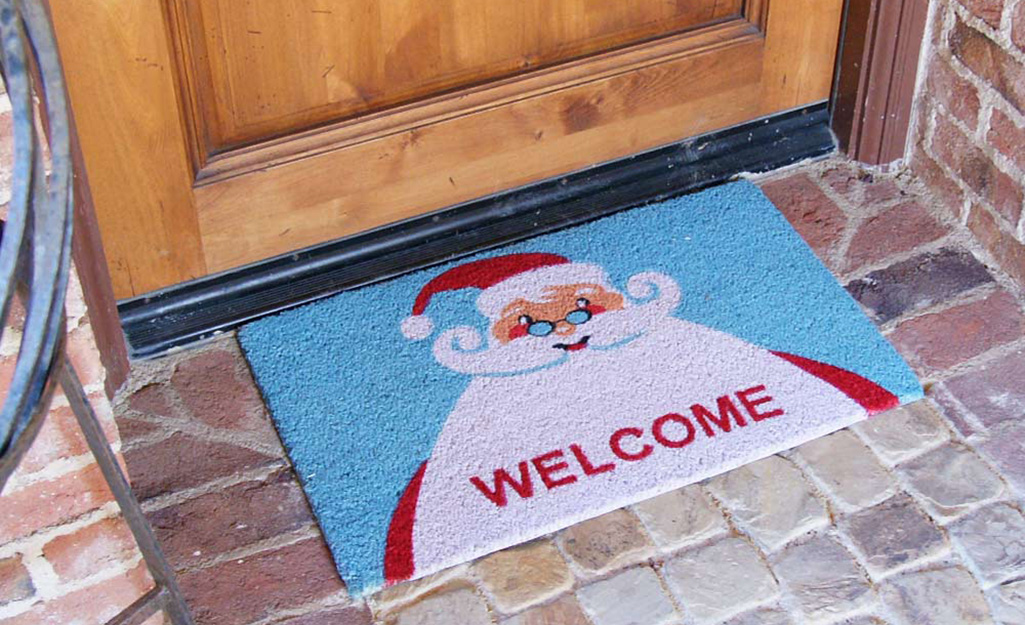 Seasonal-themed doormats provide a welcome first impression to friends and family who come to visit. During the holidays, changing up your doormat can set the festive tone of your seasonal style while keeping the dirt and water from being trod indoors. Since it's only out for a few weeks, a seasonal doormat can last for years. 
Doormat Shapes and Sizes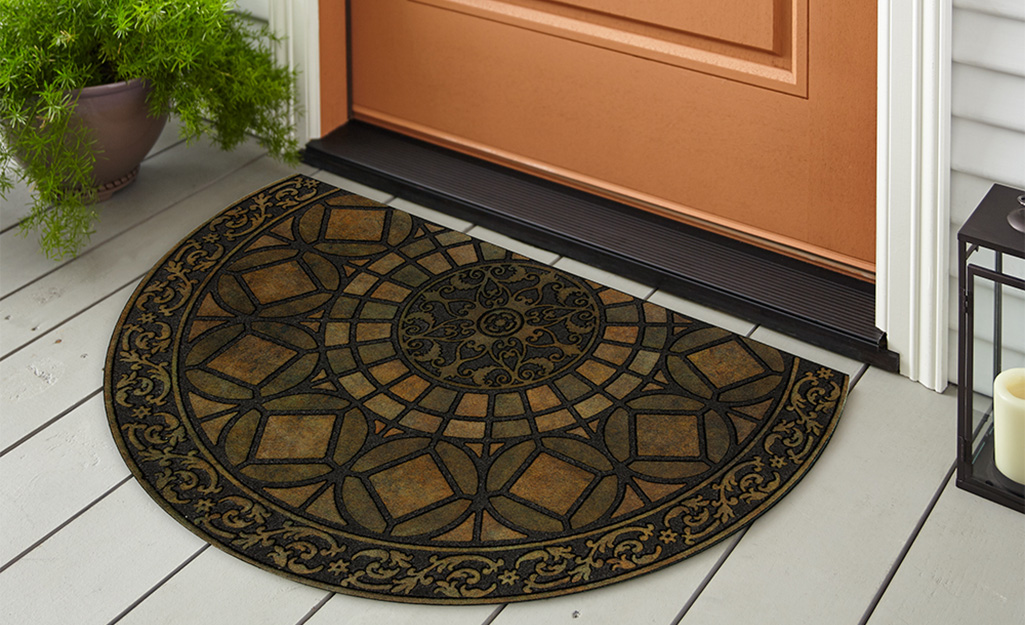 Doormats come in various sizes and shapes. Measure the width of your door or entry to make sure you get the right size. Length is just as important as width. A mat that's too short won't allow visitors to thoroughly wipe their feet. Consider getting one of the larger-sized doormats if you're often expecting a crowd. 
Square or rectangle doormats are the most common shapes. Some of the best welcome mats available, they cover the doors from edge to edge.
Novelty door mats and entryway mats can come in almost any shape including round. Half-circle doormats are popular choices because they complement certain types of homes.
Doormat Placement and Use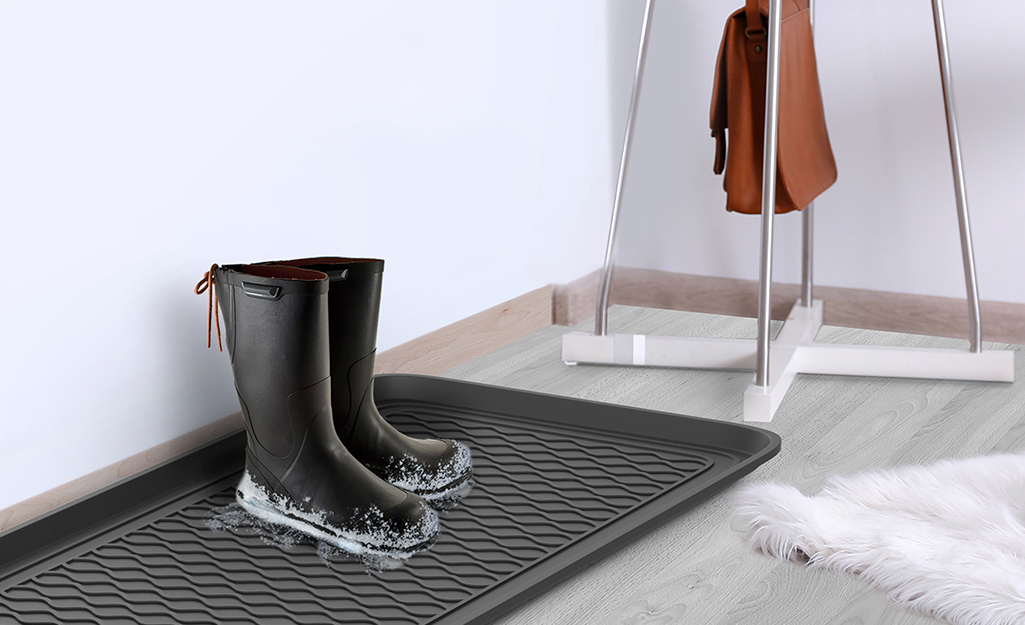 Doormats may be needed at more than one entrance to your home, including the doorway leading in from your garage. It's important that your mat is properly placed for functionality and safety. 
Make sure there is enough clearance for the door so it can open and close freely over the mat.
Doormats should be at least 80 percent as wide as the doorway.
Some mats weather better than others, so plan to replace them periodically.
Darker colors tend to hold their appearance longer than light-colored mats. When placed in sunny areas, doormats will fade quicker than those in shady areas.
A quality door mat will stay flat. Replace any door mat quickly that curls or rolls on the edges.
A couple well-placed boot scrapers on either side of your doormat will help minimize the amount of mud tracked into your home.
Prevent residual mud and dirt from entering your home. Place a decorative shoe basket or cubby where guests can temporarily store their shoes.
Use a boot tray inside your entryway to store wet or dirty shoes.
Doormat Maintenance Tips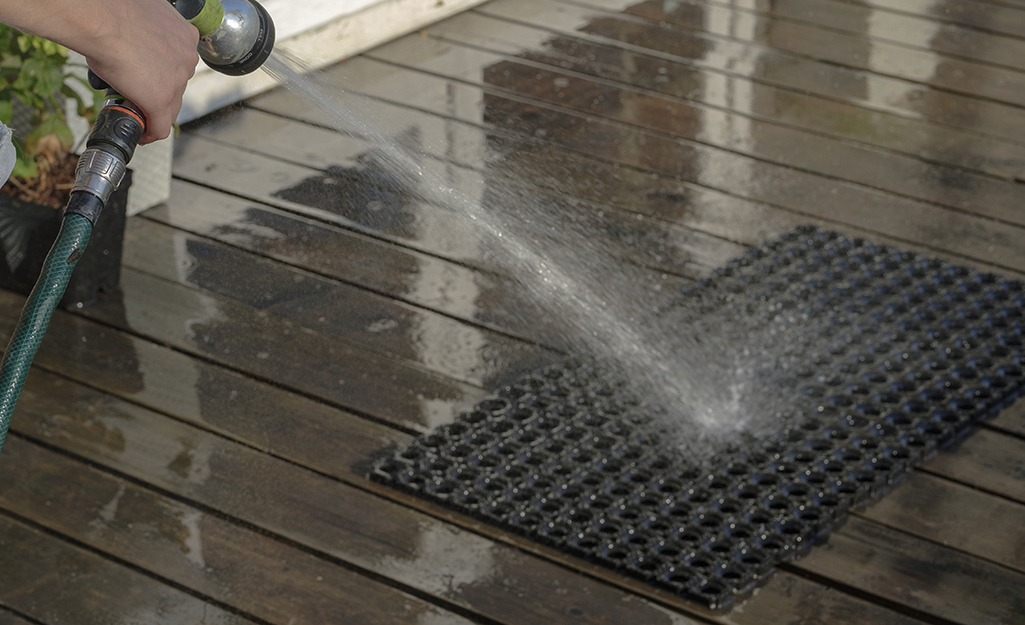 A little TLC will extend the life of your doormat and ensure better performance. Here are some general care tips: 
Shake out mats periodically to help remove dirt, dust and dried mud.
Dishwashing liquid soap or upholstery shampoo can help remove stains.
Make sure mats are completely dry before placing back in the doorway.
Vacuuming will help control grime stuck deep within mat fibers.
Tip: For best results, follow the manufacturer's recommendations for caring for your type of doormat. 
The best doormats do more than trap dirt from and dry wet feet and muddy paws. A welcome mat can add style to an entryway. Make sure to choose the right material, size and shape doormat. When people are moving their feet to scuff the mud and grime off their shoes, a nonslip rubber backing will help keep the mat in place. Ready for your new doormat? Use The Home Depot Mobile App to locate products and check inventory. We'll take you to the exact aisle and bay. 
Explore More on homedepot.com