To personalize your home, you may be looking for the best smart home devices to fit your lifestyle. Smart home automation involves programming smart devices to do things automatically. You can experiment with a few smart devices or create a full smart home experience. 
This guide will introduce you to popular and useful smart home devices. It will also cover leading home automation systems and platforms. When you've learned the basics, you can find the best smart home devices for you.
Types of Smart Home Devices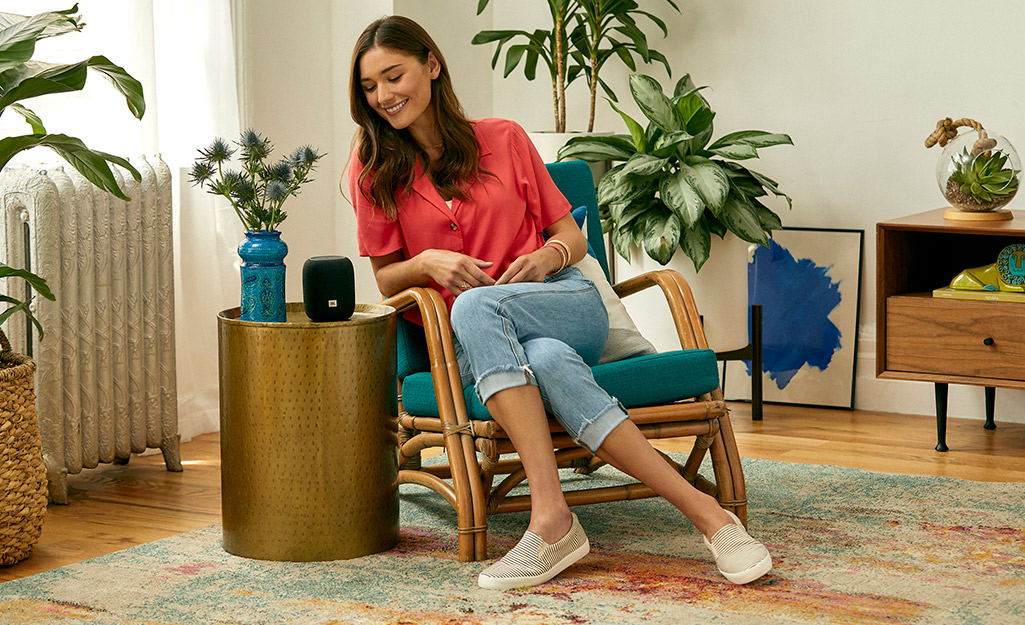 These days, affordable smart devices are for everyone. Even if you don't feel tech-savvy, you can begin using these devices right out of the box.
If you're new to smart home technology, start small. Try adding smart bulbs, smart locks or smart thermostats to your home. You likely use these items daily, so the extra functionality should make sense. 
The best smart devices for your home may include any of these options:
Smart lights and light kits: Program smart light bulbs to control them how you'd like. 
Turn them on and off automatically, by voice command or via an app.
Save energy by linking them to motion and contact sensors.
Set the mood by choosing the perfect brightness and color.
Smart thermostats: These smart devices conserve money and energy. 
Adjust them traditionally or while you're out, using your smartphone.
Change the heat or air conditioning from the comfort of your bed or couch.
Some thermostats even learn your preferences over time. They'll tweak the temperature accordingly for you.
Smart doorbells: These doorbells come with a camera so you can see who's at the door. 
Ring and Nest are the most popular smart doorbells.
You'll know who's on your doorstep, no matter where you are.
Smart security cameras: Keep an eye on your property from anywhere. 
As part of your smart home security systems, smart cams can also issue warnings.
Set up your cameras to send phone alerts or emails. They can tell you if they see or hear something that needs your attention.
Smart safety and maintenance: Worry less about your home with smart gadgets to alert you of potential problems.
Smart home automation bundles and starter kits: All-in-one bundles take the guesswork out of compatibility. 
These kits group several compatible smart devices that connect and work together seamlessly.
Check for bundles that include a hub plus one or two smart home devices.
Smart plugs: Learn to automate everyday appliances with smart plugs. 
Control lamps, space heaters and other ordinary items with your smartphone.
Holiday lighting adjustments are a breeze from the comfort of your home.
Smart electronics and entertainment: Link your speakers and smart TV. 
Control the volume right from your phone or from a smart remote.
Smart speakers and displays: Use your voice to get answers and control smart devices. 
With a simple command like, "Okay, Google" or "Hey, Alexa," you can do everything from play music to order pizza.
Google Home and Alexa link to smart speakers and other devices to automate your life.
Understanding Device Compatibility and Protocols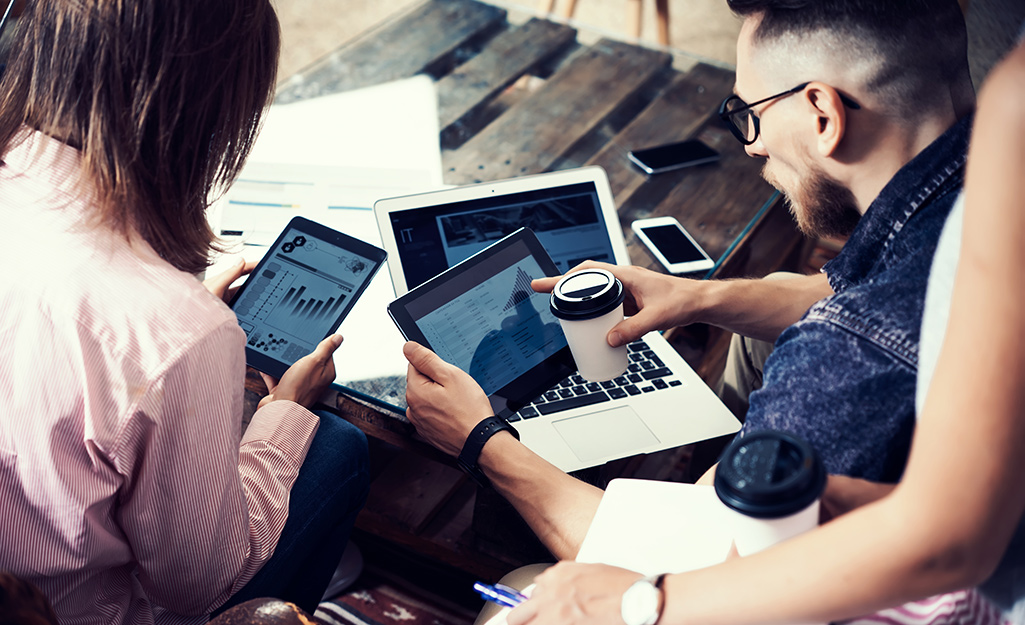 Read the product info to see which smart devices are compatible. When you're looking for the best smart home systems, check smart brand websites for devices that work together. 
Knowing how your smart items communicate can help you choose the right devices for your setup. Most smart devices use one of two major wireless "languages" to communicate: Zigbee and Z-Wave. The official name for this is the communication protocol.
For speedier response time, both use a mesh networking technology. It allows devices on the same home network to relay instructions back and forth to each other. The concept is like Wi-Fi, but the devices communicate with these languages instead.
Z-Wave:
A popular and widely used home automation protocol.
Offers an easy setup and a broad range of device compatibility.
Runs on a 908.42 MHz frequency that is less prone to interference from other devices.
Requires a smart hub to send signals and control devices.
Zigbee:
An open standard wireless protocol used by thousands of smart devices.
Offers excellent range and speedy communication between devices.
Low power consumption: Battery-operated devices can run for years on a single set.
Runs on a 908.42 MHz frequency.
Insteon:
Dual-band, mesh networking protocol.
Communicates via radio frequency or over power lines.
Optimized exclusively for home automation and control.
Compatible with older X10 devices.
Operates on 902 to 924 MHz frequency bands.
Wi-Fi:
No hub is needed to control devices connected on a Wi-Fi network.
Wi-Fi operates on 2.4 GHz and 5 GHz frequency bands.
Wi-Fi consumes lots of power, so it's not ideal for battery-powered devices.
Bluetooth:
Short-range communications technology, limited to about 32 feet (10 meters).
Can automatically detect and connect up to eight different devices at once.
Ideal for connecting and streaming data between nearby devices like connected Bluetooth speakers, headphones and wearables.
Smart Hubs, Voice Assistants and Apps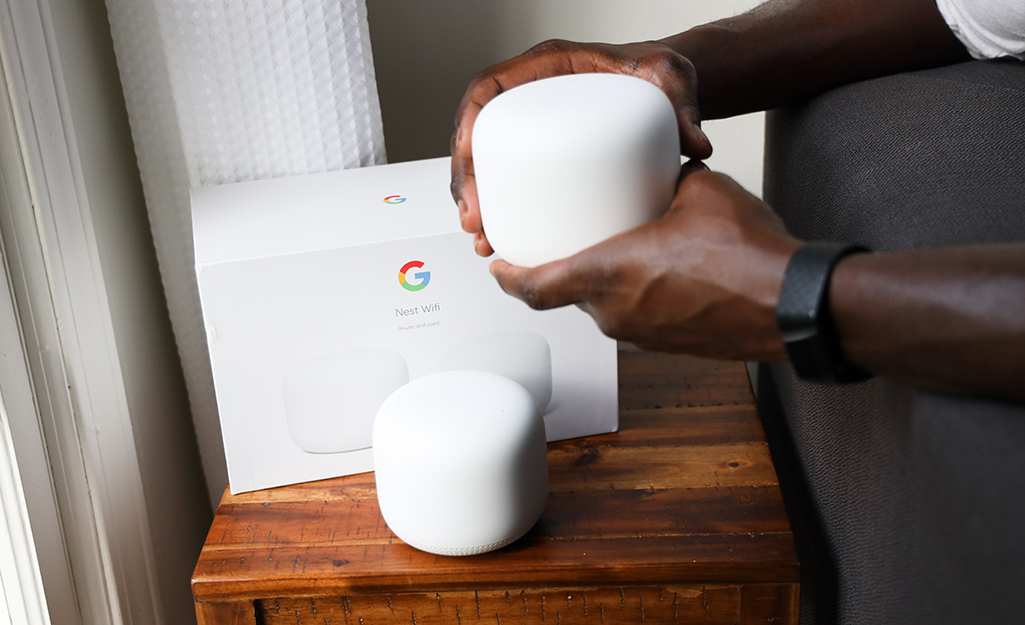 If you want a full smart home experience, get a smart hub. The hub is the brain of an automated home system. It connects all your wired devices, letting them communicate among themselves. The hub also lets you control the devices from a single app or access point.
Here are some of the most popular smart hubs and smart home products they're compatible with. Always check the website for your hub type for the most up-to-date information. Smart home technology develops and changes rapidly. 
Home Networking Tips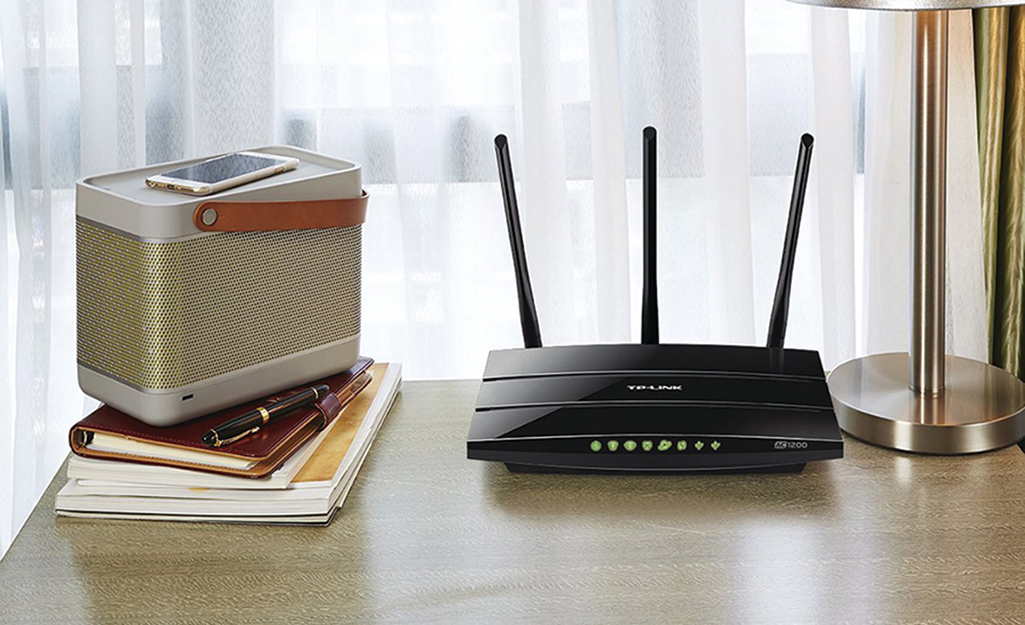 In a typical home, wireless signals travel through walls and floors. They also bounce off surfaces like metal or concrete to reach their destination. Wi-Fi routers, Wi-Fi extenders and mesh networking kits can be used to create additional access points. They're useful in areas of your home with weak Wi-Fi connectivity.
Here are a few tips for better smart home network performance:
Position your hub for a clear line-of-sight path to devices when it's possible. If it's not, try to keep only one floor or wall between them. Put your smart hub a few feet away from large metal objects. It prevents signal loss.
Point the hub's antenna towards the center of the house. This allows the electromagnetic signal to travel in all directions.
Space smart devices as far apart as possible. The distance reduces the chance of interference.
On a mesh hub, the more devices you have, the stronger the network gets. Smart plugs, outlets and motion sensors can act as repeaters. Multiple devices help relay messages back and forth from smart gadgets to the hub.
If multiple devices aren't working well together, check into apps like IFTTT ("if this, then that"). It helps organize the tech side of your devices to cut down on complications.
Choosing the best smart home devices for your home doesn't have to be tough. Find the smart devices that suit your lifestyle. Then link them together for a smart home that runs seamlessly.
Ready to get started? Get smart appliances, lighting and electronics sent right to your door. We deliver online orders when and where you need them.
Explore More on homedepot.com