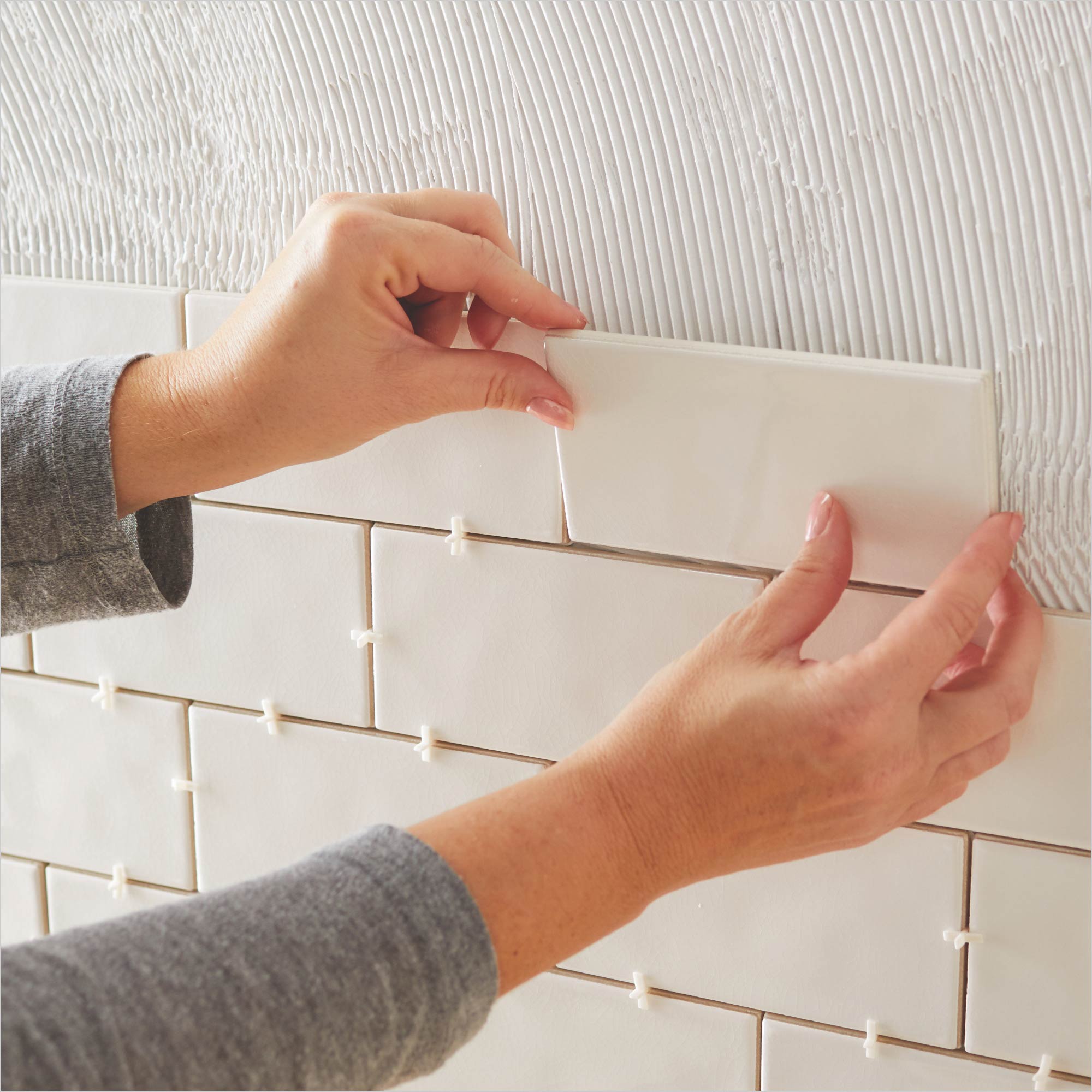 During new home construction or remodeling jobs, your clients may not realize that most tile projects require trim on countertops, bathrooms or flooring. Tile trim protects against potentially sharp, unfinished tile edges while giving a smooth, clean appearance. Clients can choose between multiple types of stylish tile trim edging.
This guide reviews Schluter vs. bullnose as the best tile trim for common jobs, as well as how to cut Schluter trim.
What Is Schluter Tile Edging Trim?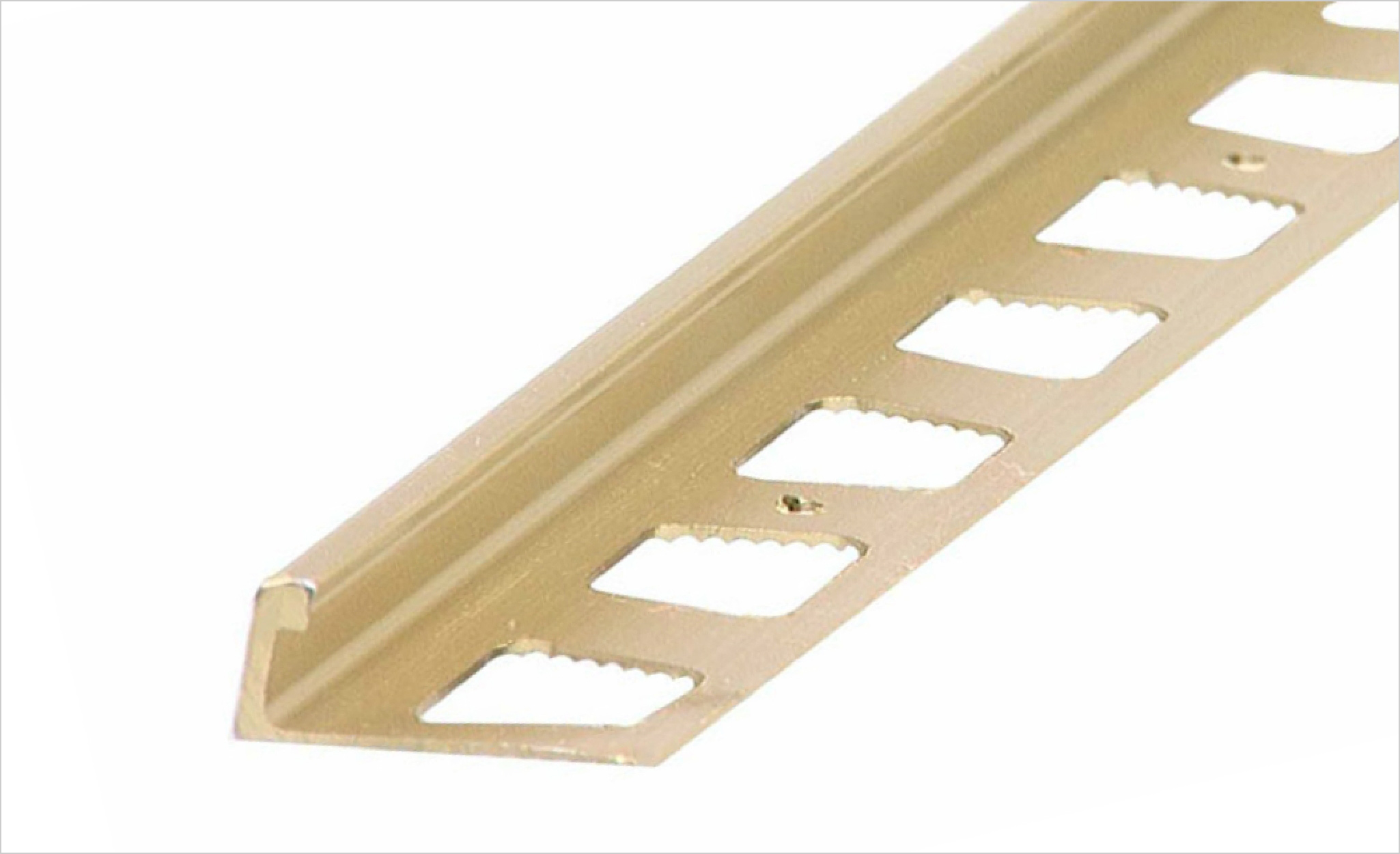 Schluter tile edging trim is designed with different profiles to provide a smooth edge and eliminate the need for caulking. Bullnose tile trim consists of tile trim pieces with a finished, half-rounded edge that curves on the outward side to transition to the wall or floor. 
Schluter finishes are available with rounded, square and flat sides. The anchoring legs of the profiles have patterns of openings for gluing the strips between the tile and the wall or floor. Schluter tile trim is considered a stylish, contemporary design for walls, floors and bathrooms. It is less expensive and less time-consuming to install than many alternatives.
Schluter profiles include the following designs:
Floor profiles protect tile edges from chipping or cracking at the transitions to other floor coverings.
Wall and countertop profiles are designed to finish tile edges on outside wall corners, bases, wainscotings and more.
Cove-shaped profiles provide rounded transitions inside wall corners and where walls meet the floor. This reduces the build-up of dirt and makes cleaning easier.
Stair-nosing profiles finish and protect tile edges while providing safer, slip-resistant surfaces.
Most Schluter profiles are aluminum, but brass, stainless steel and plastic designs are also available. Metal trim is more durable and better suited for high-traffic areas. Aluminum and stainless steel do not rust, so they are suitable for bathrooms and other wet environments. 
Schluter trim can blend in with tile and grout for a subtle finish or provide bold, colorful accents to the tile. Schluter trim also offers an alternative to finish a tile shower niche without bullnose.
What Is Bullnose Tile?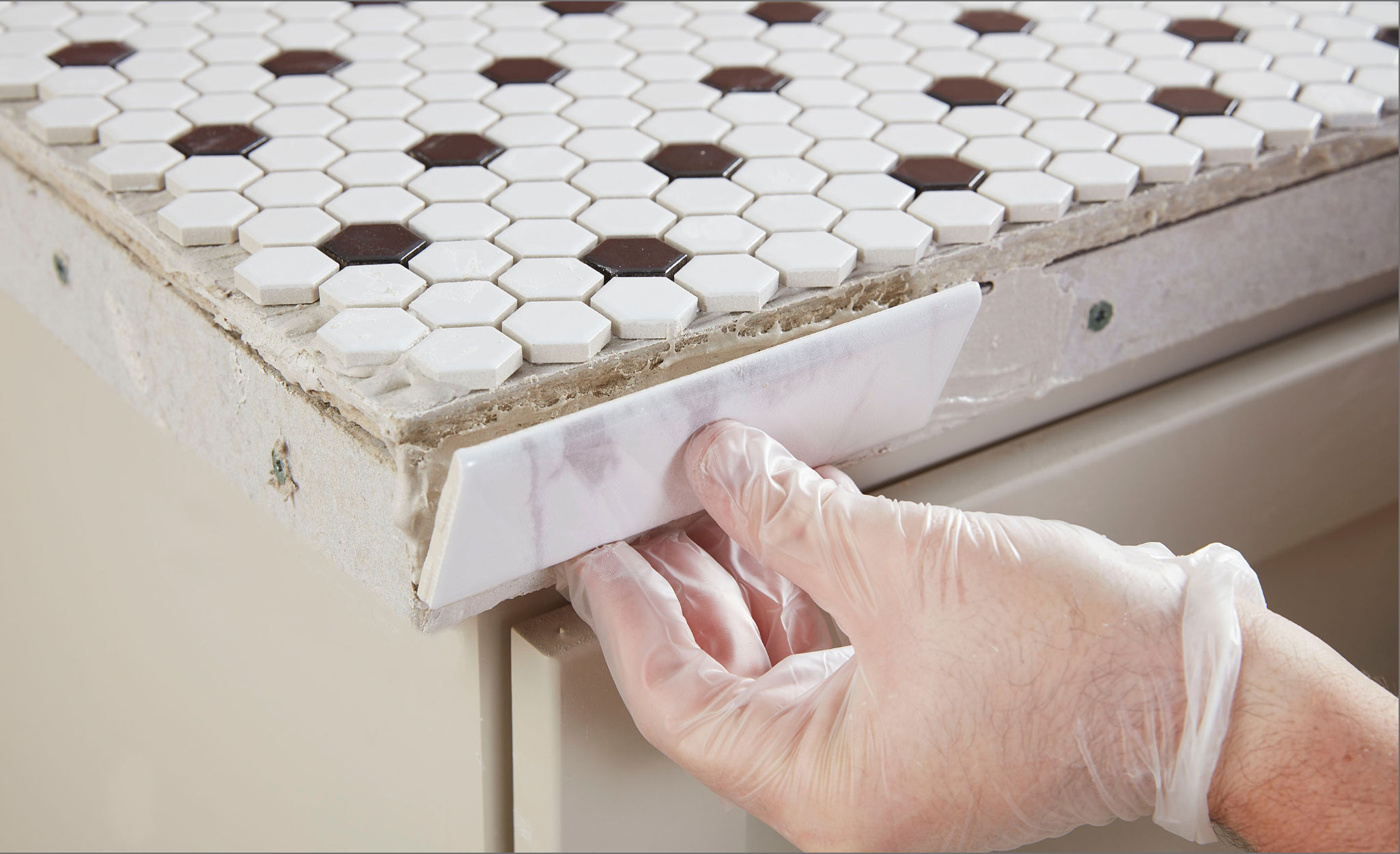 Bullnose tile refers to a type of tile trim with a half-rounded, finished edge, making it ideal for edges or corners that transition from tile to wall. Standard bullnose tile, also called surface bullnose, has a curved edge on the outward side but is flat where it faces the wall or surface.
Bullnose trim protects corners, hides rough edges and can be used as baseboards or decorative trim. Applications include bathrooms, kitchen countertops, backsplashes and the tile borders of swimming pools.
These are the most common types of bullnose tile shapes:
Rectangular bullnose trim is the most common, especially when outlining tile backsplashes, countertops and other transitions.
Square bullnose trim is popular with clients who want to retain a consistent, checkerboard look in the tile design.
Corner bullnose pieces have two rounded edges for corner placement in walls or backsplashes.
Bullnose tile is considered a classic, traditional design in home decoration. It tends to be more expensive than the alternatives, and not all types of tiles will have bullnose options. 
Pro Tip: An alternative to buying bullnose tile trim is to grind custom bullnose edges onto standard tile pieces. This can be effective with tiles of porcelain or natural stone such as granite, marble or travertine.
How to Cut Schluter Trim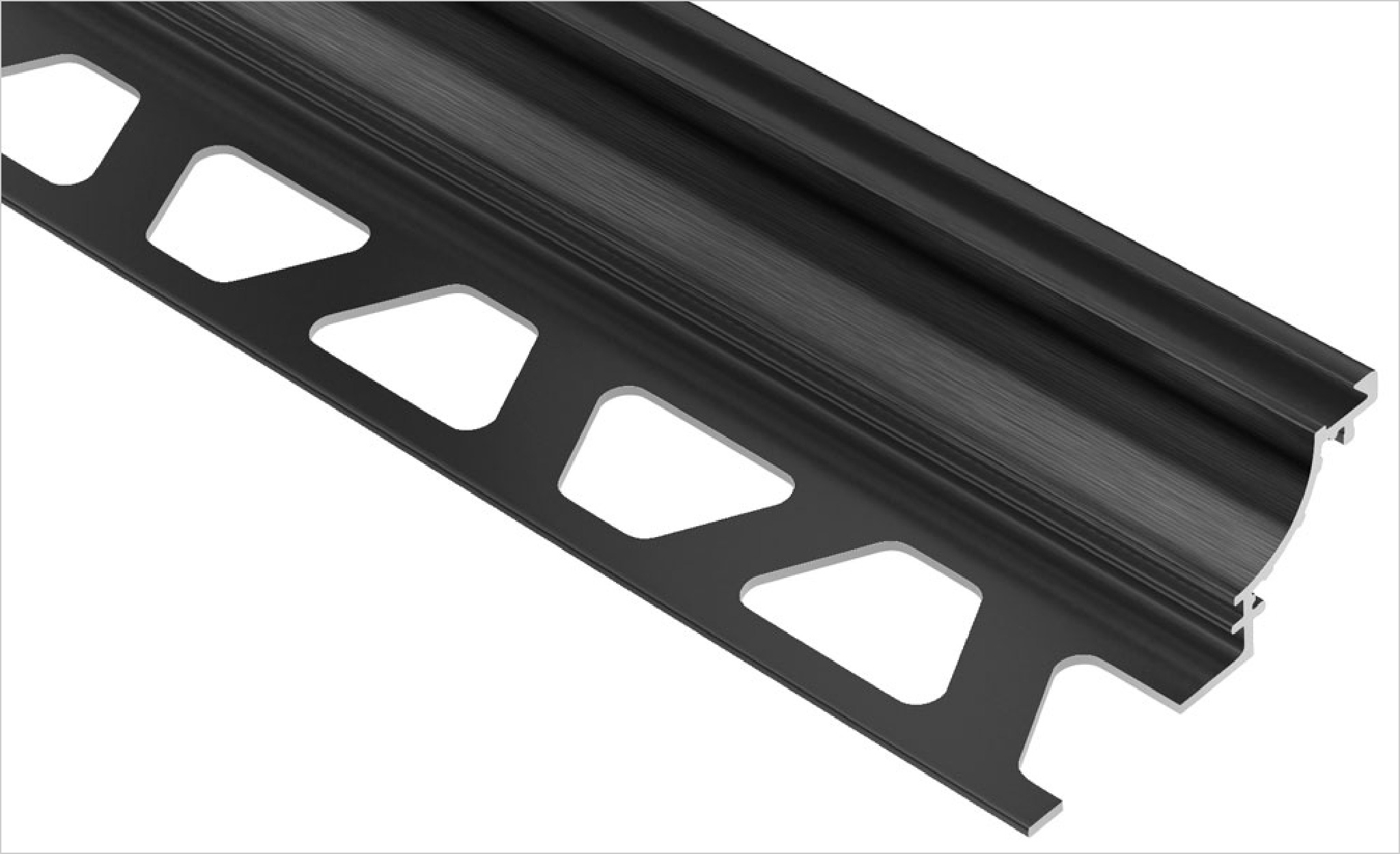 Two types of tile trim are Schluter metal edging strips and bullnose tile pieces, which both provide protective edges while making different stylistic statements. Schluter can be less expensive and easier to install with a clean, contemporary style while bullnose trim has a classic, traditional tile design.
Working with Schluter tile trim usually requires cutting the metal strips to the correct lengths for the job. Consider the following tips for cutting Schluter trim pieces.
More Tools. More Products. More Perks.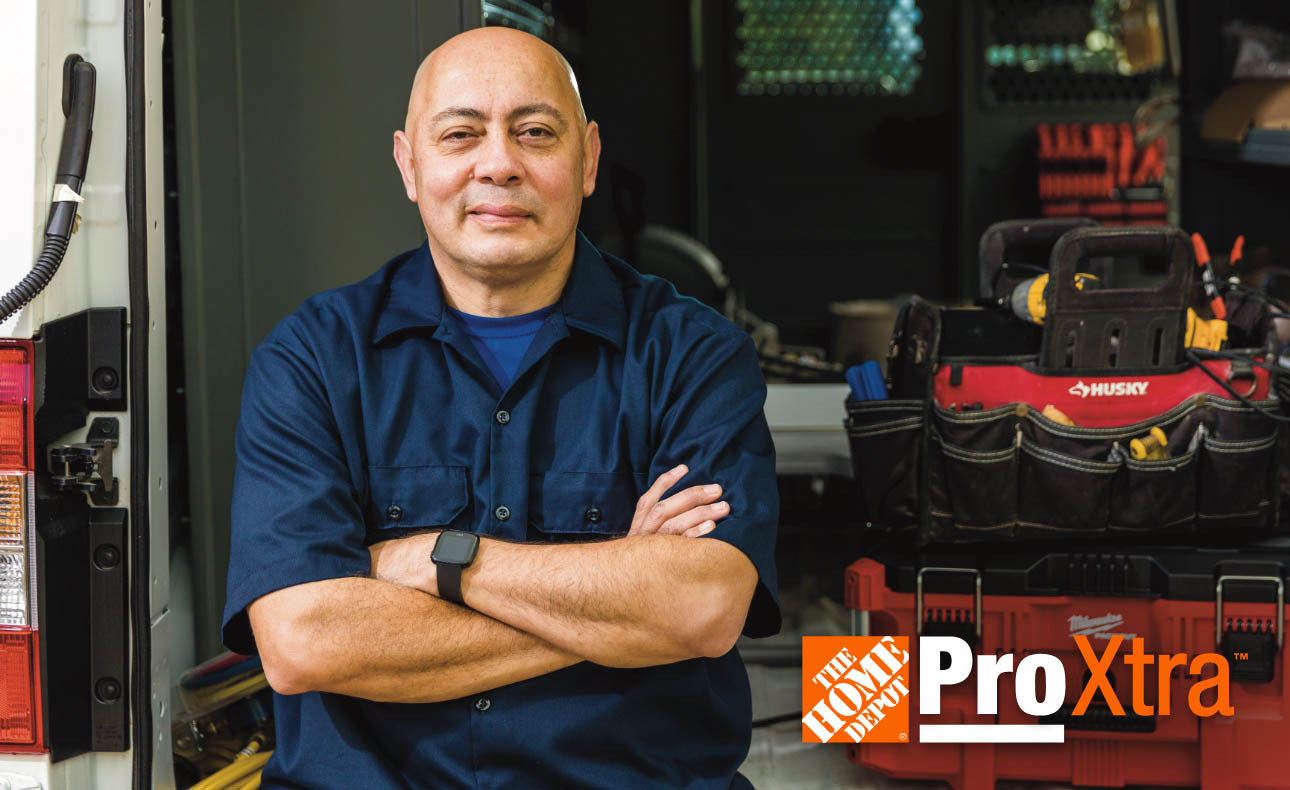 Be more competitive and boost your bottom line with Pro Xtra, The Home Depot's loyalty program built for Pros. Sign up today to access the enhanced Pro Online Experience, built with the online business tools and time-saving features Pros need. 
Save money on your tiling project with the Volume Pricing Program and your free Pro Xtra account. Just assemble your project list, bring it to the Pro Desk at The Home Depot and let our Pro associates get you the lowest price possible.
Explore More on homedepot.com