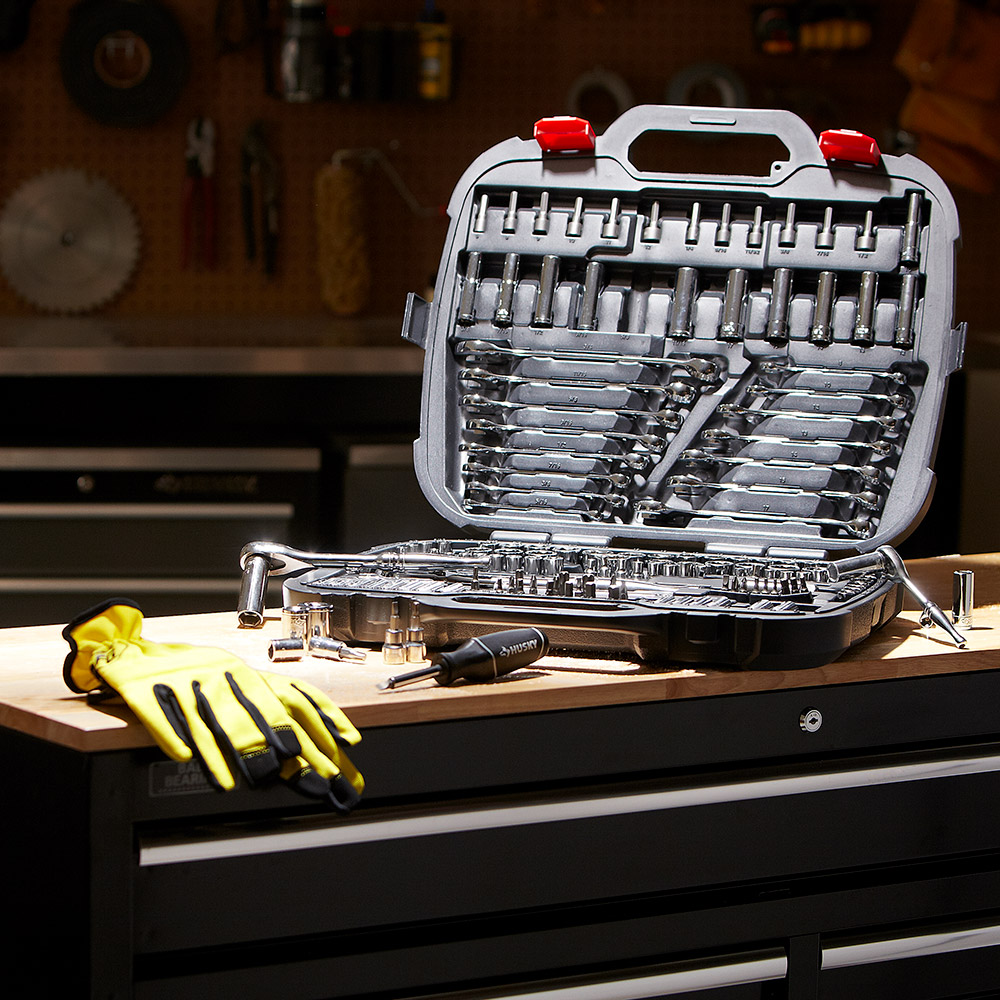 As a mechanic, you rely on durable, high-quality tools. Even if you're only a weekend warrior in the garage, you need the right equipment to help you get the job done efficiently and safely. A well-stocked mechanics tool set is a smart buy and a great starting point. 
Use this guide to learn more about the must have automotive tools for mechanics. Then stock your garage with top items by the best tool brands for mechanics on the market.
Work like a pro by adding these must have tools for mechanics to your garage today. At The Home Depot, you can find tools every mechanic needs, including daily-use devices and specialty products including all the must have tools for diesel mechanics. Whether you're running a commercial garage or you're doing a DIY auto repair, we've got best mechanics tools for any job you take on.
Explore More on homedepot.com