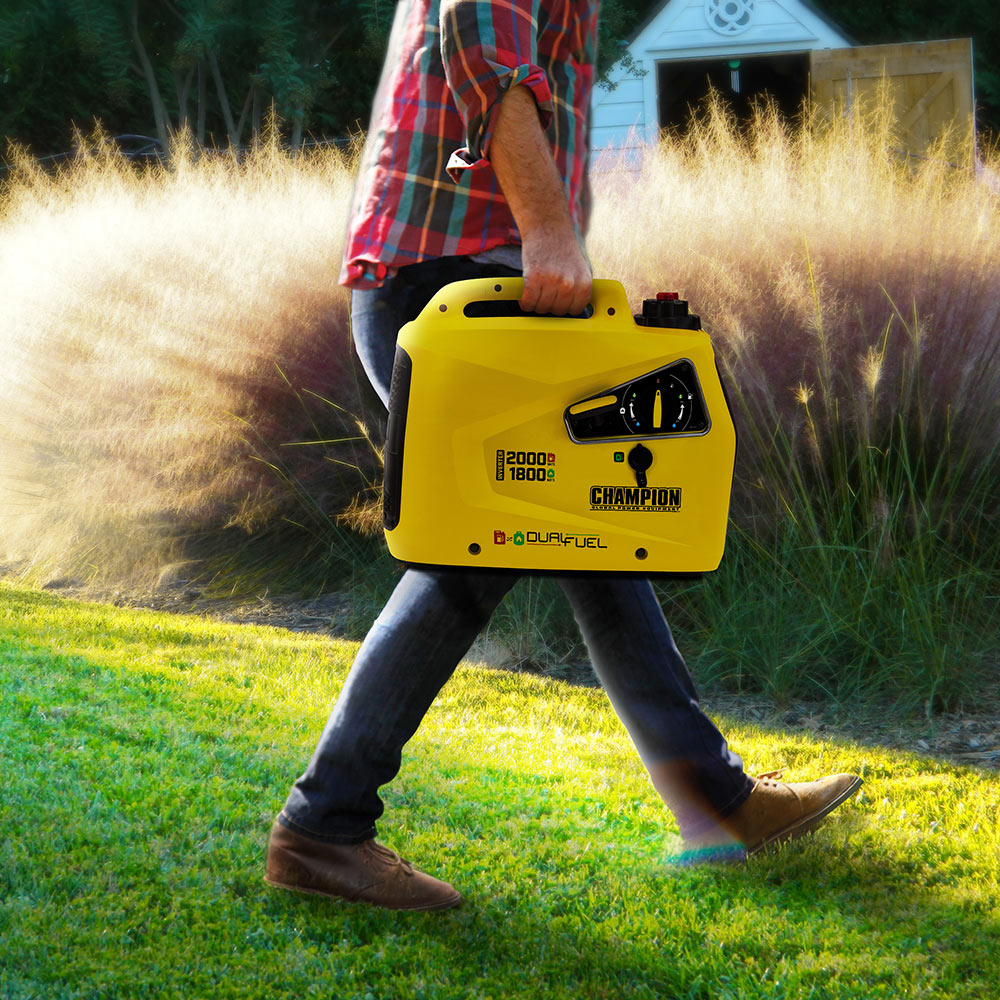 Along with portable generators and whole house generators, inverter generators are used to run everything from an RV to a coffee pot in places where you don't have access to a power grid. Although they can require a higher upfront investment, inverter generators are noticeably quiet and fuel efficient. In this guide you'll learn what to look for in an inverter generator, what one is and how to choose one.
What is an Inverter Generator?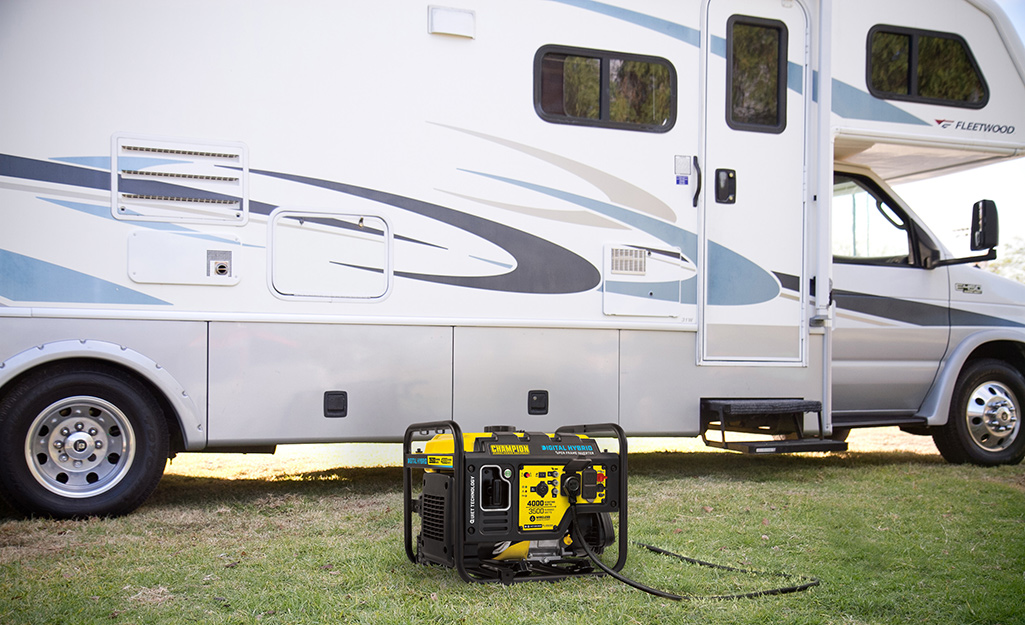 The difference between an inverter versus a standard generator is the type of electricity the unit produces. Like a standard generator, inverter generators have an alternator that creates AC electricity, but they also have a rectifier for transforming AC electricity into DC power. DC power is what's stored in batteries. Inverter generators are used to run and recharge battery-operated devices.

Tip: Some inverters are battery generators that have solar panels that recharge them, making them ideal for remote locations.
Size and Power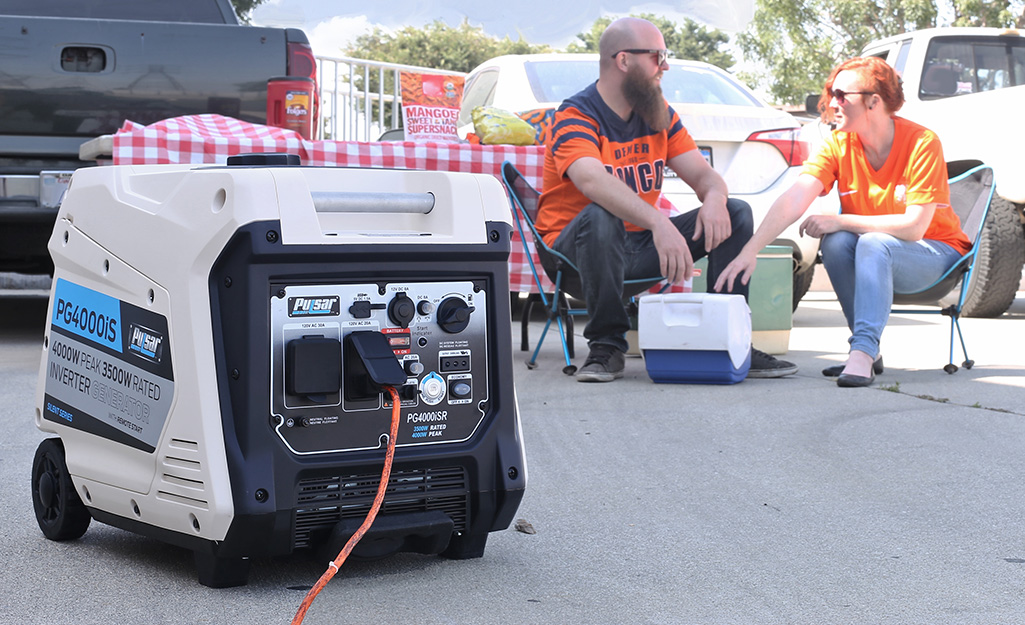 Inverter generators come in small, medium and large sizes based on the amount of wattage they can provide. What size you choose depends on what you'd like to power. Always refer to a device's manual for exact wattage. Here are some approximate examples of things you can power simultaneously.
Tip: Many models allow you to pair two inverter generators together for double the amount of electricity available. 
Fuel Types and Safety Tips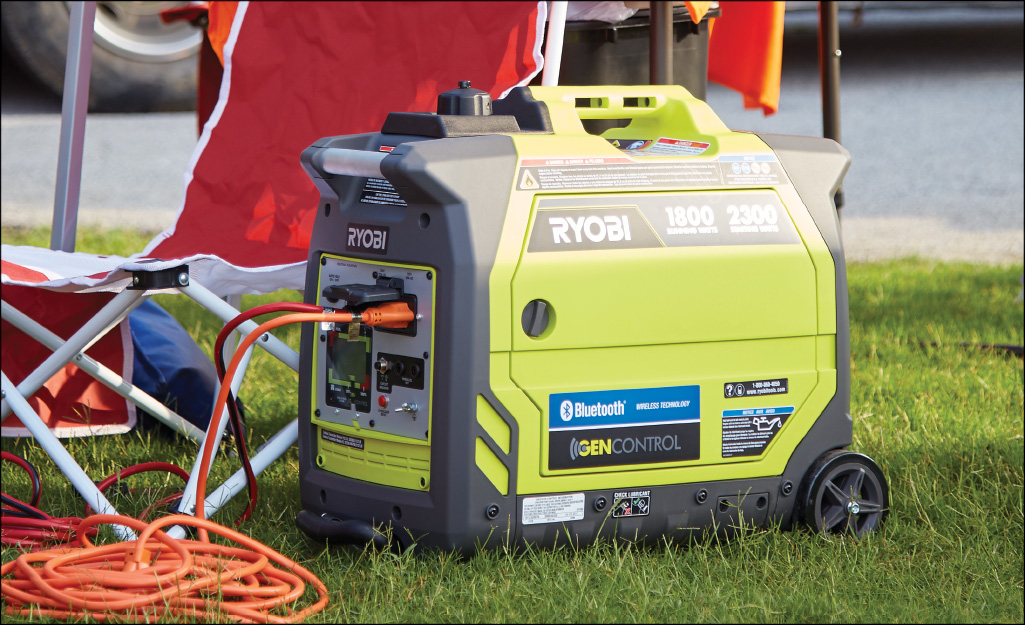 Since an inverter's engine is able to throttle up and down, it is very fuel efficient and has low emissions. Although there are solar generators, most inverters burn propane or gas. Inverters are relatively easy and safe to use, but it's important to follow a few safety tips:
Point exhaust in a direction away from nearby people and pets.
Make sure your inverter generator is on before plugging in to it.
Cool down the inverter before adding additional fuel.
Choose a model with an automatic CO shut-off switch to avoid possible carbon dioxide poisoning.
Follow the instructions and safety rules found in your product's owner's manual.
Buying a new generator? The Home Depot delivers. Just say, when, where and how.
Explore More on homedepot.com