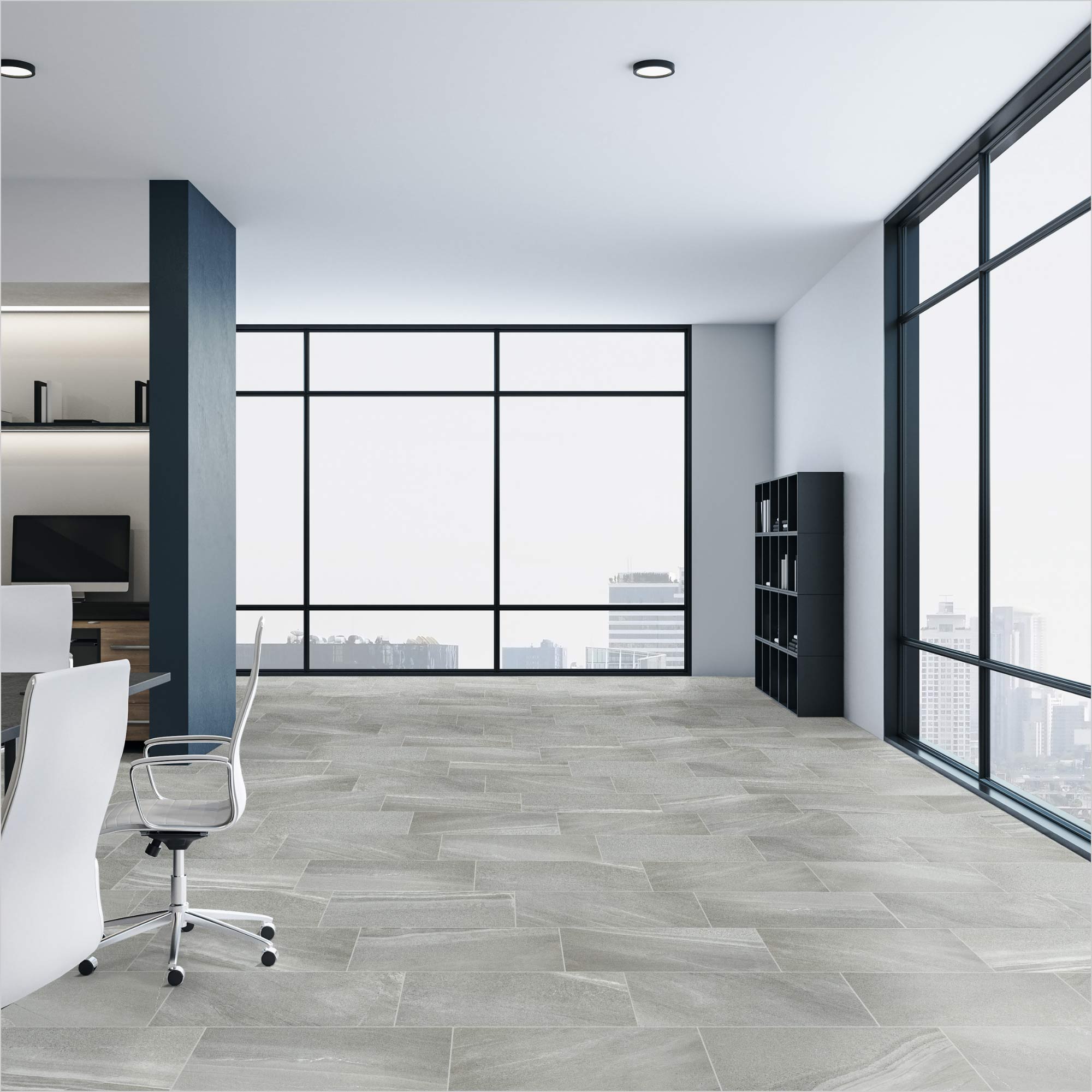 Your business has a lot riding on its floors, which must withstand high foot traffic, unexpected spills and impacts. Durable commercial-grade flooring is a boon to any business when it also offers design appeal and easy maintenance.
This guide reviews the best flooring for commercial offices as well as other types of durable flooring for businesses.
Durable Flooring for Impressive Design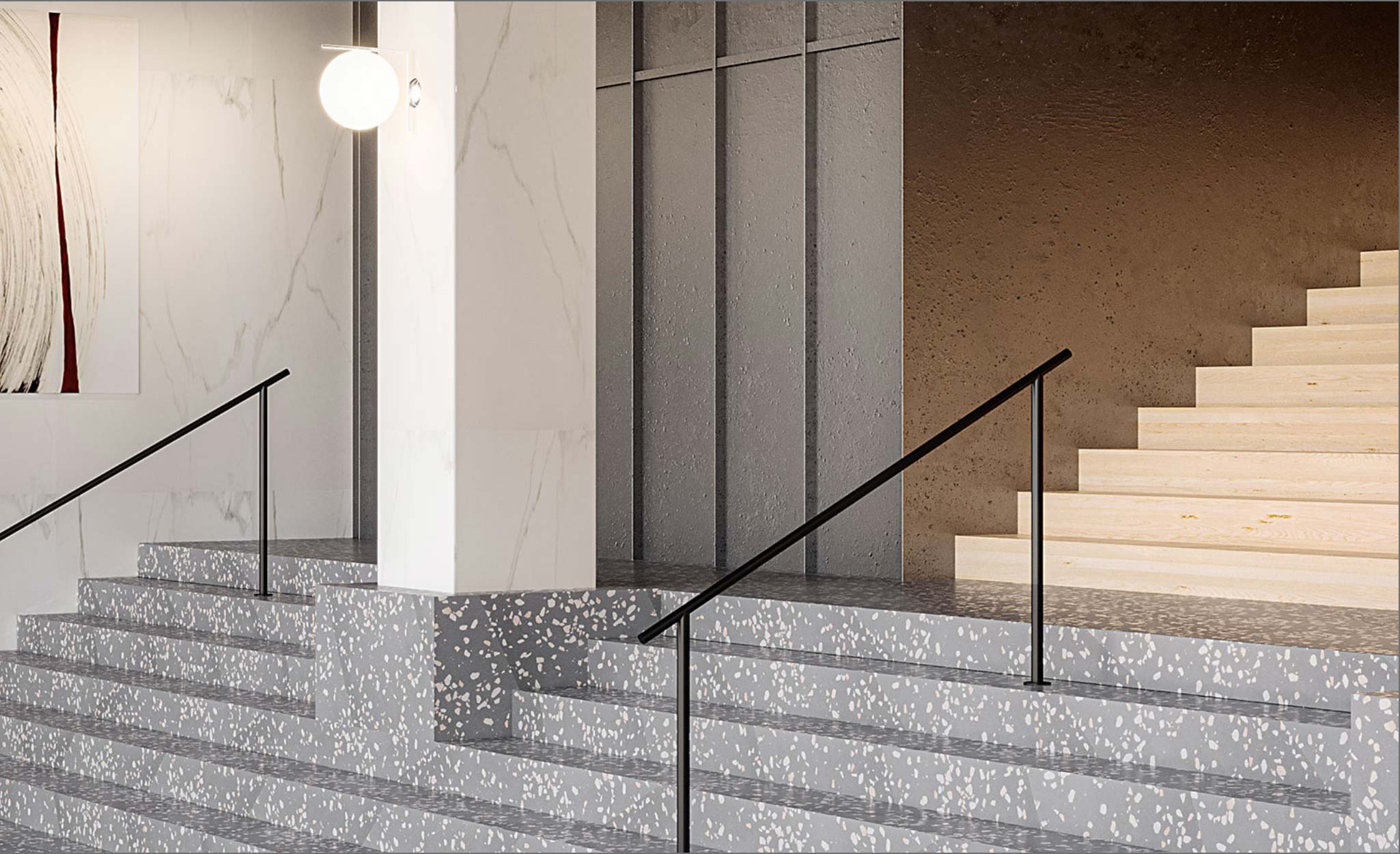 The best flooring for your commercial office must be durable and low maintenance, but also may need to meet specialized requirements. The following types of flooring offer eye-catching design options ideal for customer-facing spaces such as reception areas and lobbies.
Terrazzo tile flooring is built to impress and best-suited for high-traffic office lobbies, showrooms and airports. Its shiny, polished appearance can make an effective statement in such uses as corporate logos as part of lobby flooring design. Terrazzo tile is recommended for spaces of at least 2,500 sq. feet to be cost-efficient.
Porcelain tile flooring lends a sheen to entryways, lobbies and other businesses or rental properties while being highly resistant to wear and high foot-traffic. Porcelain tile is lower maintenance, but also more expensive and more challenging to install and repair, compared to less durable ceramic tile. 
Vinyl sheet flooring is durable, low maintenance and stain resistant, with many options for colors and designs. It is frequently used in commercial spaces that need to showcase an impressive design, including office foyers, hotel lobbies, hospitals and schools. 
Engineered hardwood flooring is becoming a popular option for lobbies and conference rooms, offering durability and a classic wood appearance while being less expensive and easier to install than solid wood flooring. It uses less natural wood than traditional wood flooring, making it more environmentally friendly. It also absorbs sound, making it suitable for meeting rooms and multi-level buildings. 
Durable Flooring for Distraction-Free Work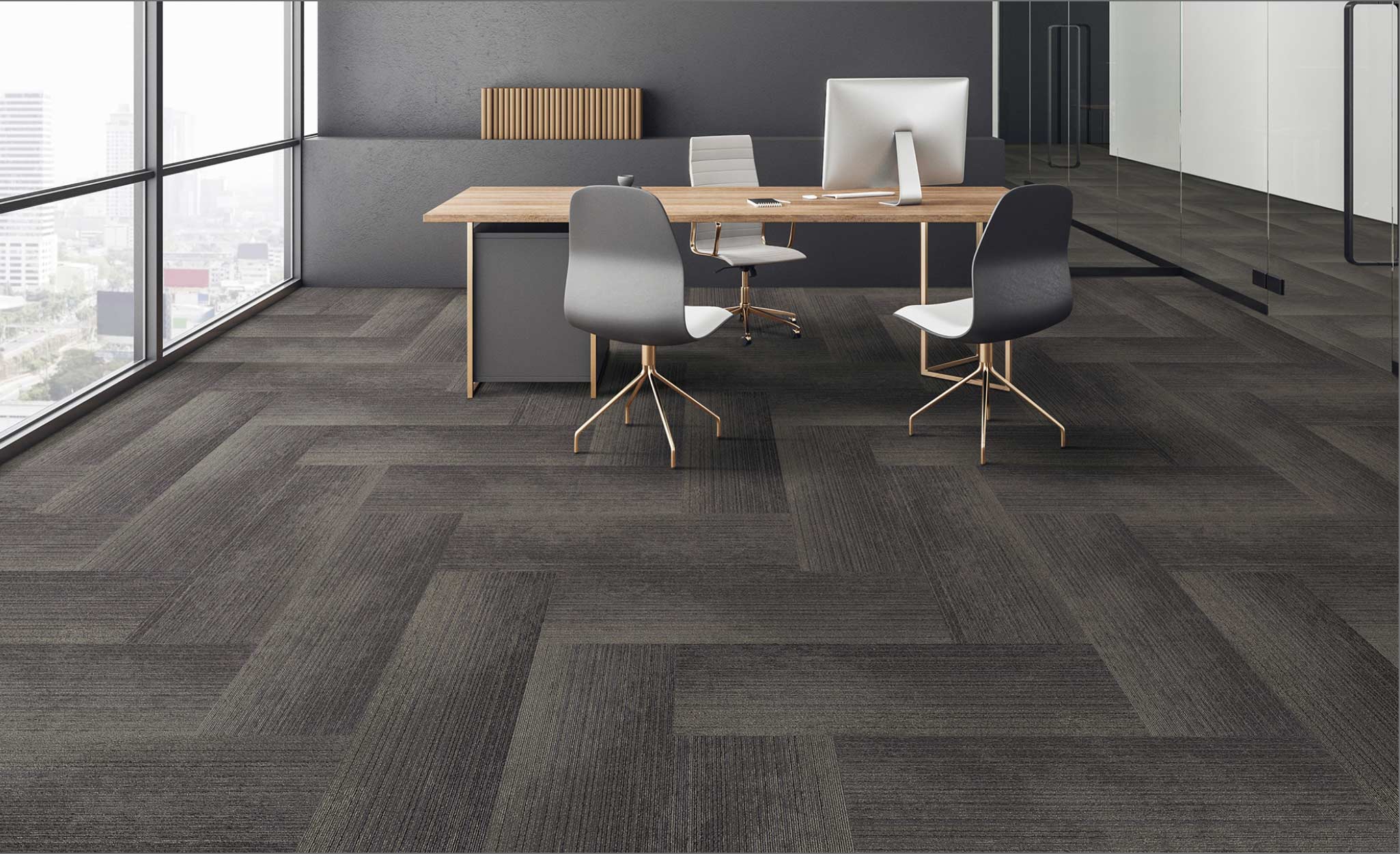 Flooring for offices must absorb noise and be low maintenance while also offering durability and design flexibility. The following affordable floorings support a productive work environment.
Luxury vinyl tile (LVT) and plank flooring is durable, stylish and versatile enough for most office applications. It is also popular in hospital common areas, restaurants and daycare centers. It absorbs noise, stands up to heavy foot traffic and resists impacts and moisture. 
Hardwood flooring offers a classic look in offices as well as conferences rooms and lobbies. It can have higher installation costs compared to other flooring types.
Broadloom carpet and carpet tiles fit comfortably in common rooms, break rooms and open-office areas that need both sound absorption and durability. Carpet also helps keep a space warm. Broadloom is less expensive than carpet tile, but worn carpet tiles can be more easily replaced than broadloom.
Durable Flooring for Water Resistance
Some commercial flooring options must resist water or other spills while being easy to clean.
Stone plastic composite (SPC) vinyl flooring is completely waterproof. Its high durability, sound absorption and attractive designs make it popular in high-traffic areas like medical offices, hotels, kitchens and bathrooms.
Quarry tile is frequently used in receiving areas and commercial kitchens for its ability to withstand spills and grease. It may have limited color and design options, but is durable and easy to clean.
Epoxy flooring is sealed with resin on top of moisture-treated concrete. The epoxy coating prevents wear and tear from foot traffic, abrasions and chemical spills. This low-maintenance option fits the needs of food distribution warehouses, manufacturing facilities and hangars.
Durable Flooring for Looking Good on a Budget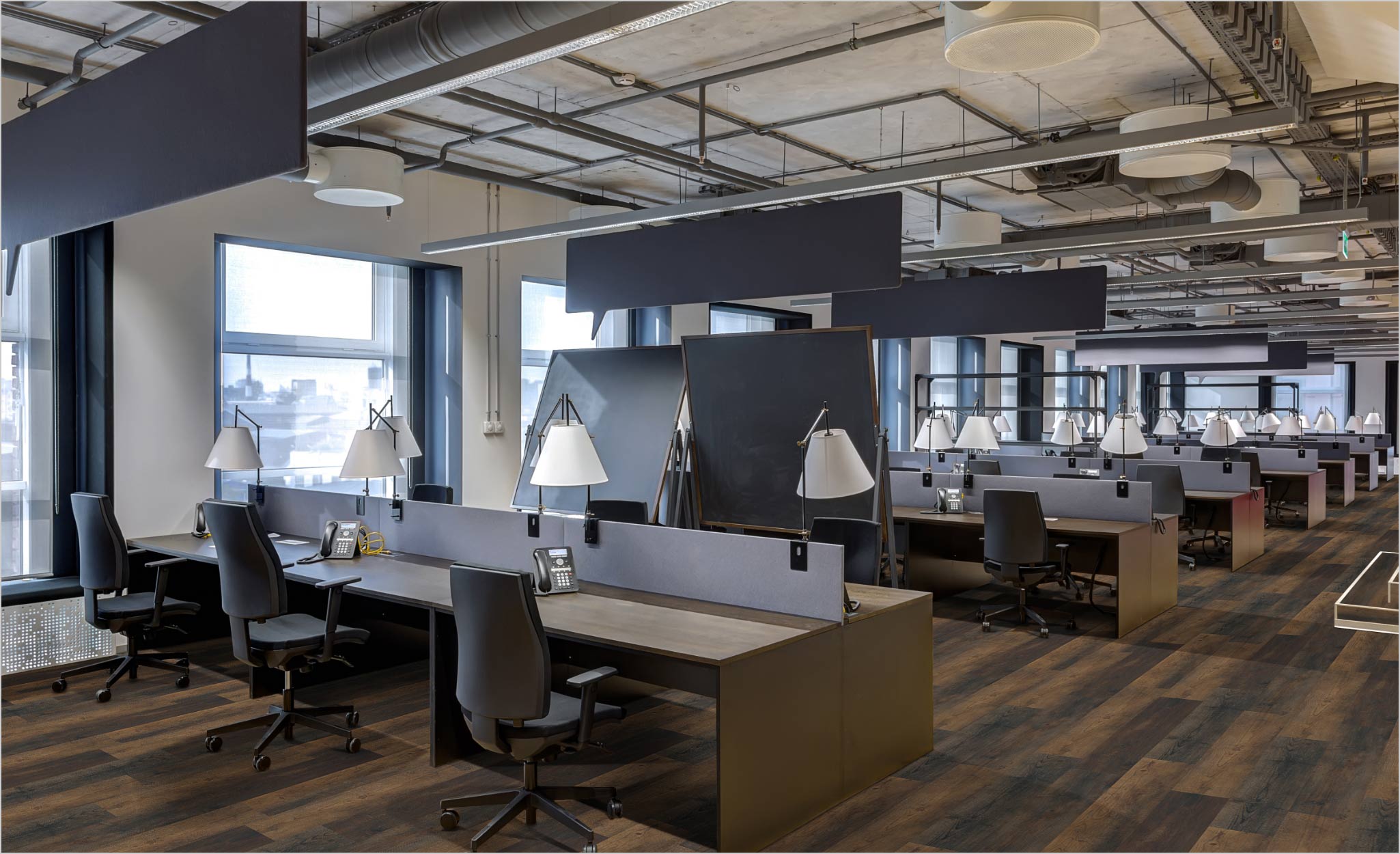 Some businesses need flooring with an upscale look that cultivates a cozy, welcoming atmosphere. Such commercial spaces include boutiques, cafes, some offices and apartment complexes.
Laminate flooring offers a realistic-looking alternate to wood or stone that resists yellowing and fading while being scratch and stain resistant. This durable commercial flooring is easily maintained and comfortable underfoot. Laminate replicates the appearance of wood while proving more affordable and better for the environment. 
Vinyl composite tile (VCT) suits a variety of retail flooring applications and schools because it is easy to maintain, withstands heavy foot traffic and matches most budgets.
Stained concrete has comparable durability and affordability to polished concrete while offering greater design flexibility. Concrete stains can imitate such surfaces as marble or natural stone that suit restaurants, retail stores, waiting rooms and more. It can withstand the elements better than many flooring materials, making it ideal for outdoor spaces.
Flooring for Heavy-Duty Use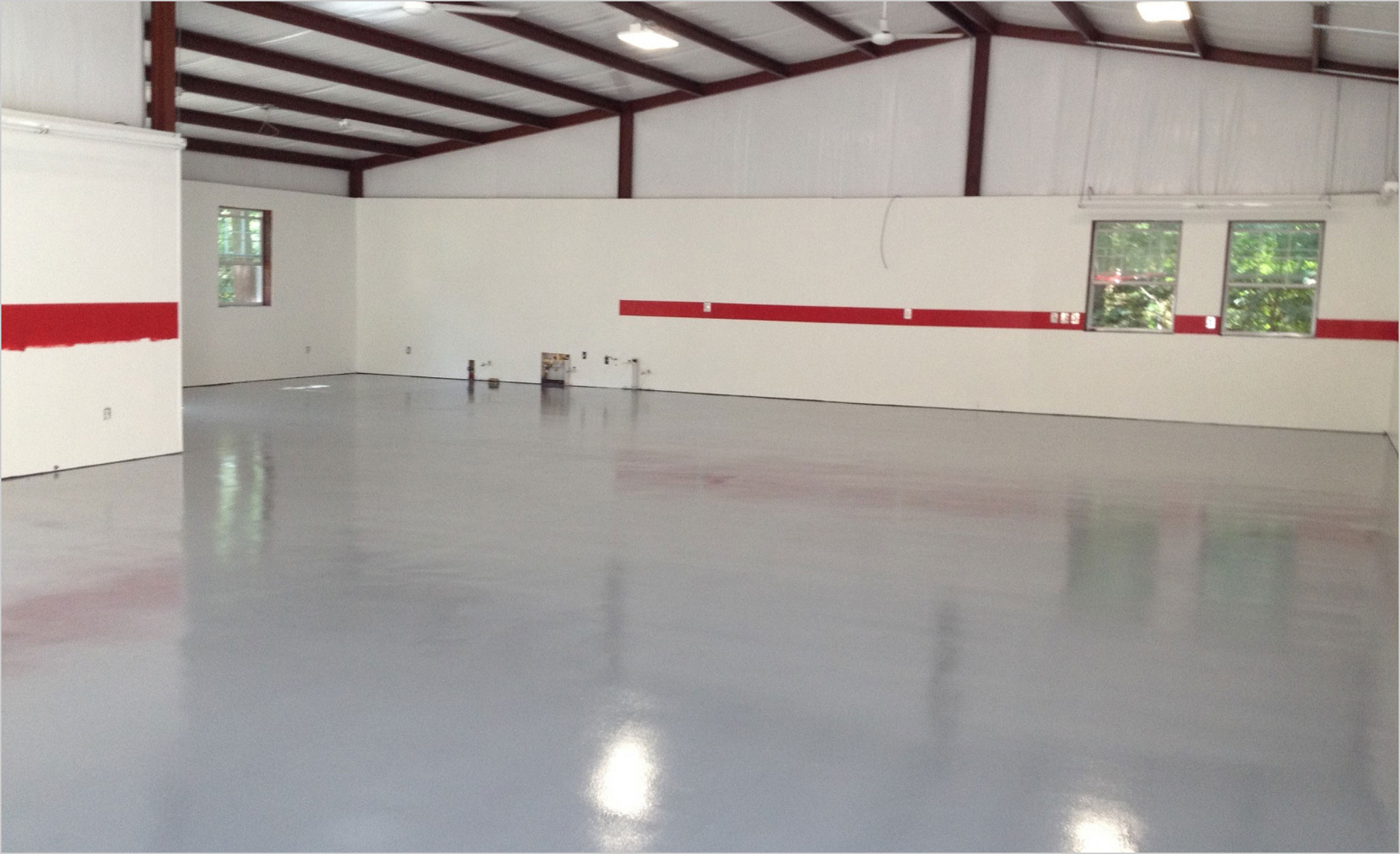 Some commercial flooring must stand up to heavy duty applications such as warehouses and industrial applications. Design is generally less important than durability, longevity and ease of maintenance.
Concrete flooring withstands heavy use and harsh conditions, from high foot traffic to industrial applications. Often associated with warehouses, manufacturing and agricultural settings, concrete flooring can also provide a stylish option in some offices and retail stores. Concrete usually requires a sealant to prevent deterioration and extend its already long lifespan.
Polished concrete is one of the most common forms of concrete flooring and usually seen in shopping malls, corporate offices and supermarkets. It offers a clean appearance and easy maintenance.
Rubber flooring resists heavy traffic and has a cushioned design that can be more comfortable to employees and customers while reducing impact damage. Its acoustic abilities can reduce noise and make it effective for gyms, labs and hospitals. Rubber flooring has limited design options and may leave an odor after installation.
Tips for Choosing Durable Commercial Flooring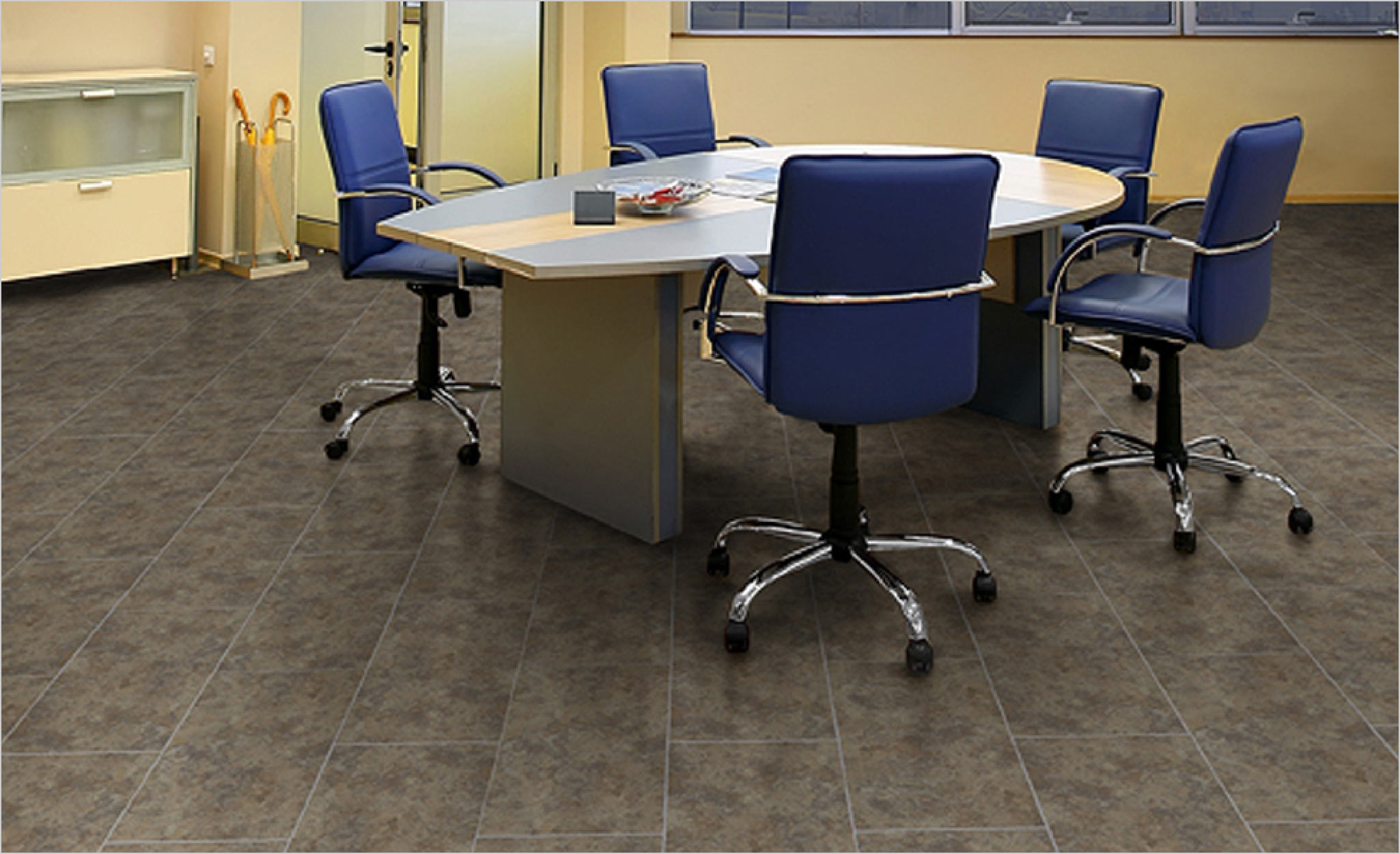 Consider these tips when choosing durable commercial flooring.
Carpet with pile density of 5,000 or more can withstand heavy traffic.
Most types of laminate and vinyl flooring have an AC (Abrasion Criteria) rating of 1-5 that indicates its abrasion resistance. Commercial flooring with an AC4 rating suits moderate traffic, such as small offices and hotel rooms, while AC5 suits higher traffic offices and cafes.
The PEI (Porcelain Enamel Institute) scale tests different types of tiles and ranks them on a 1-5 scale from least to most durable. For commercial applications, consider PEI 3 tile for locations with moderate foot traffic and PEI 4 and 5 for areas with medium to heavy foot traffic.
More Tools. More Products. More Perks.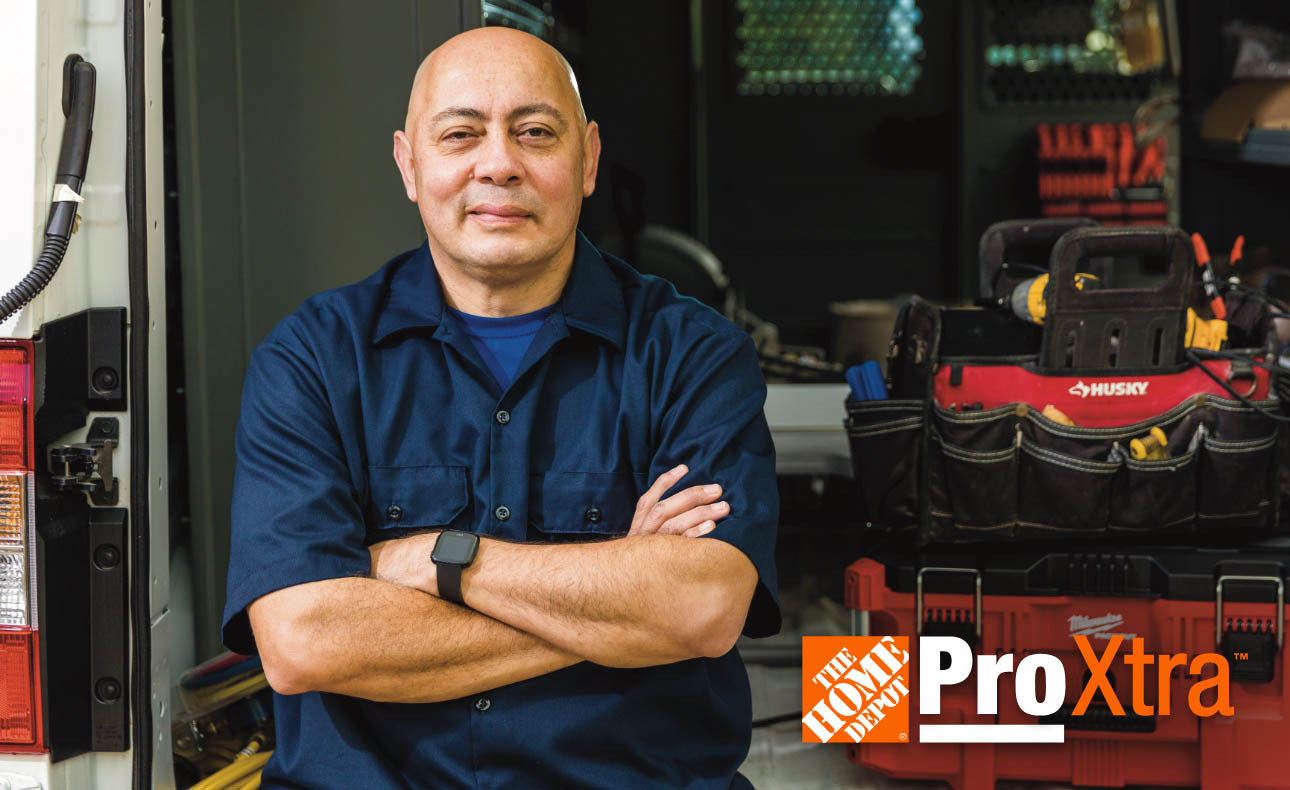 Be more competitive and boost your bottom line with Pro Xtra, The Home Depot's loyalty program built for Pros. Sign up today to access the enhanced Pro Online Experience, built with the online business tools and time-saving features Pros need. 
The best commercial flooring option for your property can vary based on your business type and exact needs. Make the best decisions by checking out the flooring at comparable properties in your area. 
Save more on must-have supplies you need for the job, like drywall, fencing or roofing. Pro Xtra members qualify for bulk pricing on 4,000+ eligible products every day.
Explore More on homedepot.com