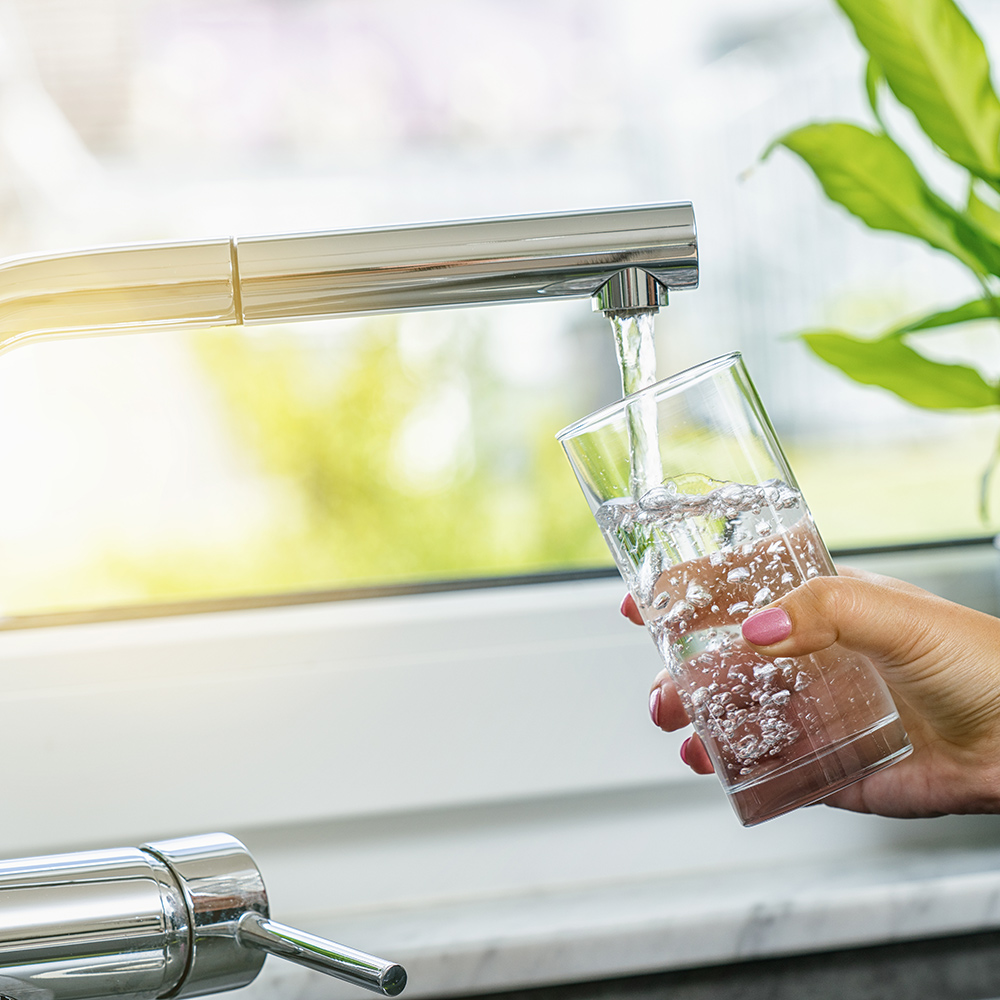 Deionization is a chemical process for removing minerals from water by extracting ions, or electrically charged particles, from the water supply. This guide reviews how deionization of water works as well as the differences in deionized water systems. 
What is Deionized Water?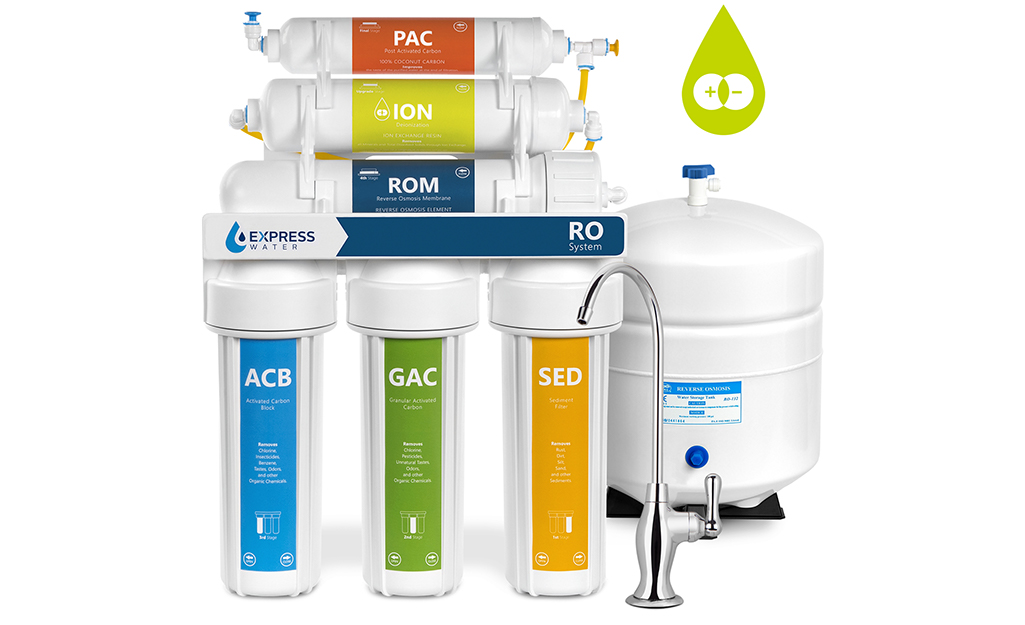 Tap water contains minerals that can interfere with many analytical tests or chemical reactions. Water that has had the minerals removed from its molecules is called "de-ionized water" and is considered as having higher purity than tap water. 
In some ways, deionized water is comparable to distilled water, but the deionization system is quicker and has an additional benefit of reducing scale buildup in plumbing. Deionization does not remove bacteria or viruses that may be in the water, while distillation of water does. 
Deionized or demineralized water is most often used in industrial water applications involving laboratory testing, electronics manufacturing, food processing, cosmetics, pharmaceuticals, large aquariums or fish tanks and more. 
What is Deionization of Water?
Also called "demineralization," water deionization is a water purification process that removes the two types of ions: positively charged "cations" and negatively charged "anions." 
Cations include such minerals as calcium, magnesium, iron and sodium. Anions include chloride, sulfates, nitrates, carbonates and silica. 
Similar to water softener systems, deionized water systems use a process called ion exchange that involves small plastic resin beads that have positive or negative charges. When water is forced through the resin bed of a deionization system, usually in a column or tank, the mineral particles attach to the resin beads with the corresponding electrical charges until the ions are removed. Eventually the resin bed will accumulate too many ions to be effective. 
Regeneration is the process by which the resin bed is regenerated with caustic acid, which removes the accumulated ions and flushes them from the system. Afterward, the ion exchange resins will be ready to continue deionization. 
Often used in conjunction with water deionization, reverse osmosis is one of the water filtration systems that force tap water through a semipermeable membrane to remove hard water mineral deposits and other contaminants.  
Types of Water Deionization
There are three different methods of water deionization. 
Co-current deionization involves the water input and the regeneration chemicals entering at the top of an ion exchange column flowing co-currently, to exit at the bottom. 
Counter-current deionization involves water flow from the top and regeneration chemicals from the bottom, or vice versa. Compared to co-current deionization, counter-current demands less time for the regeneration process, thus requiring fewer regenerants and lower costs overall. 
Mixed bed deionization involves a 50/50 mixture of cation and anion resin in a single ion exchange column. This process often demands a complex regeneration process that leads to higher cost, but also produces the most highly purified water of the different methods. 
By extracting ions with positive and negative charges from water, deionization systems installed by water treatment services remove minerals and lead to higher purity water. Deionized water, also called DI water, provides gallons of highly pure water for home and industrial applications.
Explore More on homedepot.com