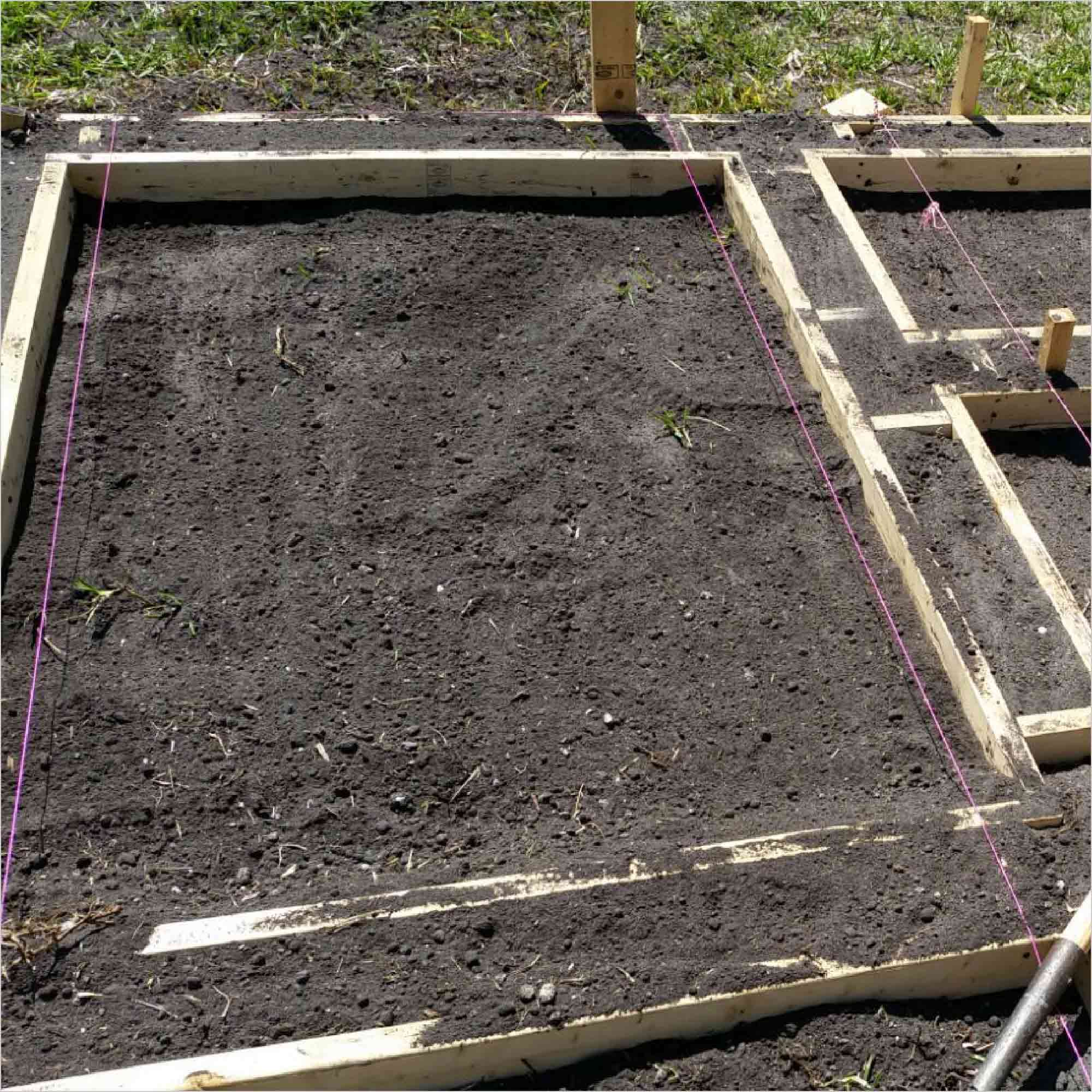 Constructing a concrete slab requires finesse and attention to detail. Basic concrete forms are essential to ensure the concrete sets in the desired shape. Build a flawed form and you may have to start over from scratch, wasting time and materials. 
This guide reviews how to build wooden concrete forms, including how to prepare the site, choose the materials and construct the formwork.
What Can I Use for Concrete Forms?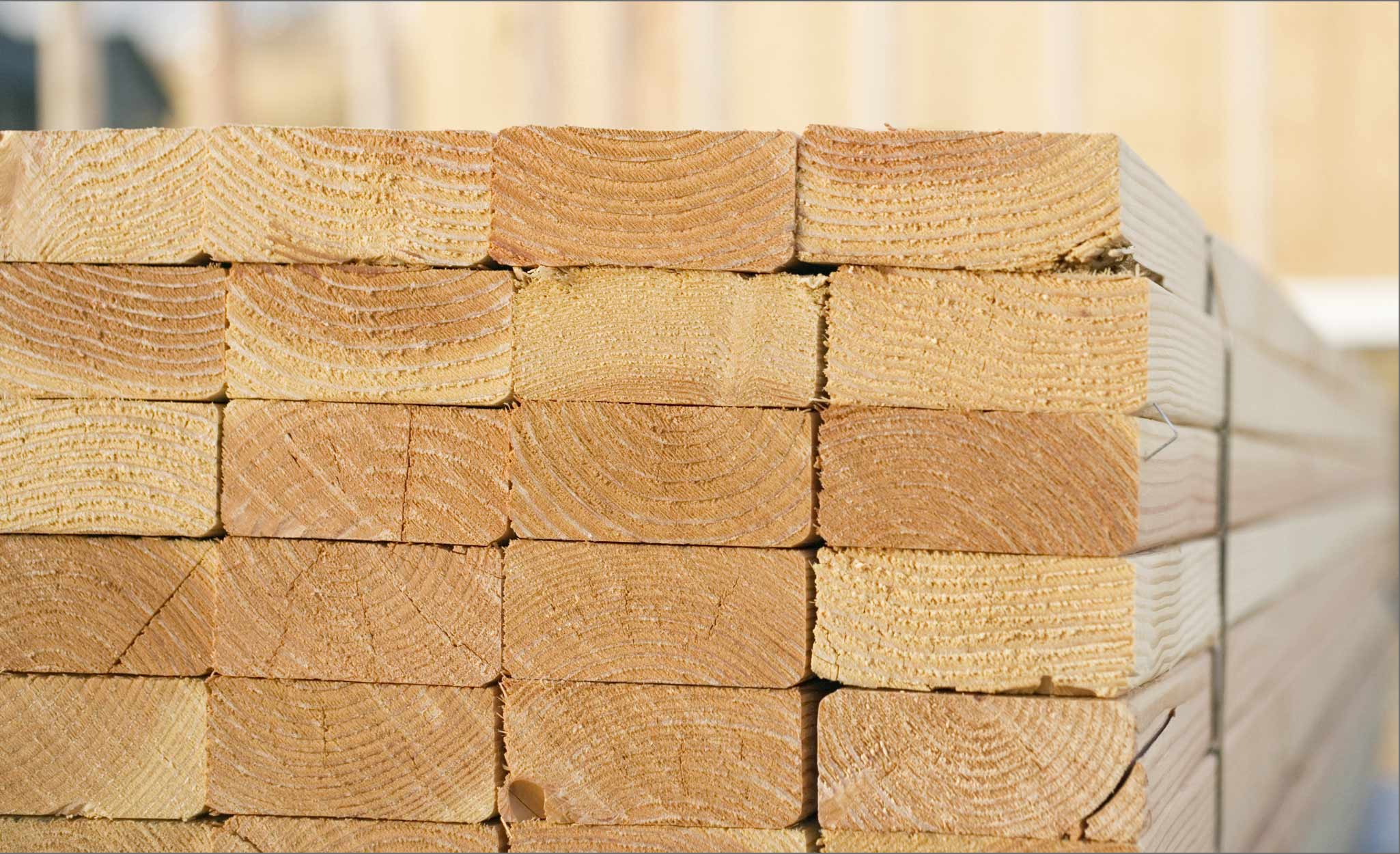 You can use these materials to build concrete forms. 
Wood is the most cost-effective and popular material for concrete forms. Properly built wooden forms are lightweight, flexible and durable. When choosing the wood for concrete forms, select straight, flat lumber with minimal knots.
Resin-bonded plywood sheets can be attached to timber frames to create large, inexpensive concrete forms, but they are less durable.
Fiberglass concrete forms are best for projects with curved surfaces, though they are expensive and often need to be custom ordered.
Steel concrete forms are heavier and more expensive, but can be reused and offer savings in the long run. 
Concrete forms may account for a significant amount of a job's expenses, so reusing formwork can save money, especially on jobs that require pouring multiple concrete slabs of equal size.
Basic concrete forms must have the following qualities to be effective:
Joints strong enough to prevent leaks
Rigid structure that withstands the weight of the concrete without bending or breaking
Design that can be easily reinforced with horizontal or vertical bracing
Construction costs for concrete slabs vary, but average $6 per square foot. The cost of a 30x30 concrete slab is estimated at approximately $5,400. 
Pro Tip: Wood forms can absorb water from the concrete mix. To reduce warping, treat the concrete-facing side of the wood with a sealant.
Preparing the Job Site for Building Concrete Forms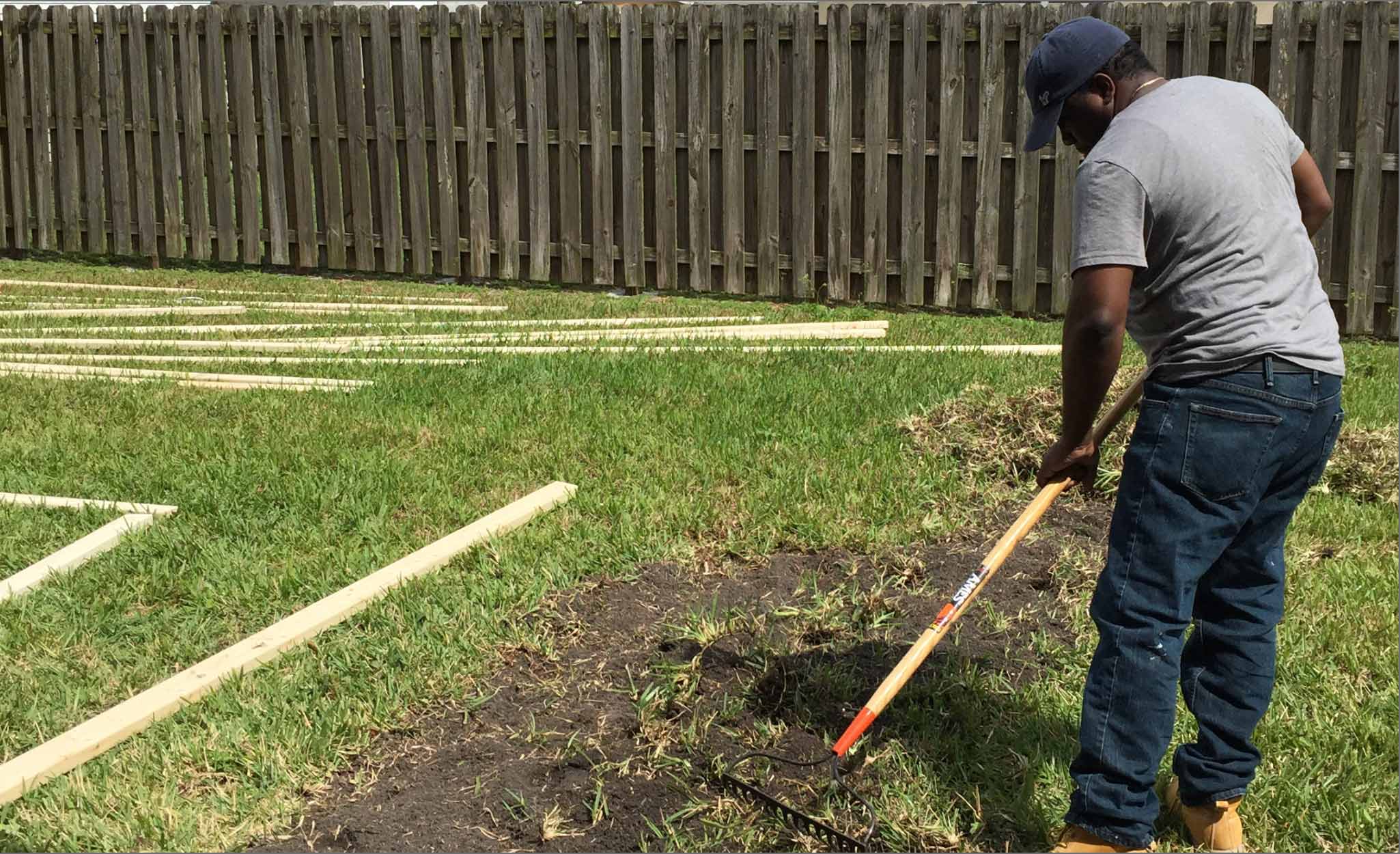 Before building the wooden framework for a square or rectangular concrete slab, take the following steps.
Acquire all necessary permits and determine the location of any underground plumbing or wiring.
Determine the location of the slab and drive a stake at each of the four corners.
Use a tape measure or laser distance measurer to record the lengths of the sides. You can ensure the angles are correct using a protractor and measuring from corner to opposite corner. Shift lines as needed.
Run string lines from the stakes at each corner to create an outline of the site.
Use a builder's level to determine if the ground slopes and flatten the site as needed. For sites with large slabs or steep slopes, consider renting earthmoving equipment.
How to Build a Wood Concrete Form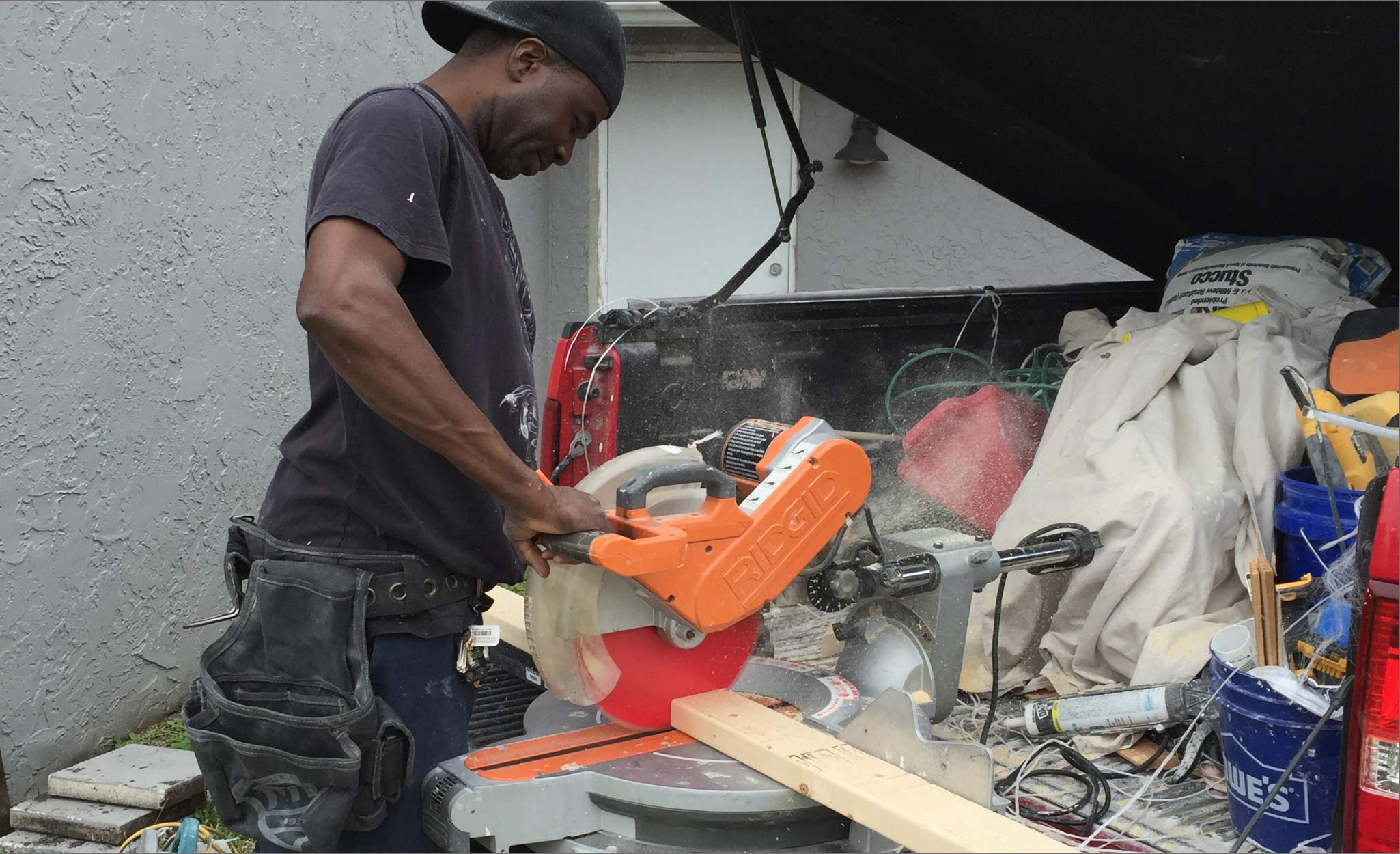 Follow these steps to build the wooden concrete forms.
Determine the width and depth of the wooden structural sheathing based on the desired thickness of the concrete. A concrete slab up to 4 inches thick will need sheathing boards of at least 1 x 4 inches. Load-bearing slabs, such as driveways, will need 2- x 6-inch boards to provide additional support.
Purchase pre-cut boards or cut the boards on site.
Place wood sheathing along one side of the string line, making sure the sealed side faces inward.
Drive stakes along the outside of the sheathing at least every 32 inches. If the soil is loose or the slabs are thicker, reduce the spacing and drive additional stakes. 
Use a builder's level to ensure the boards are plumb.
Fasten the stakes to the board. Wood screws make stronger attachments than nails and are recommended for forms that will be reused. 
Repeat for each side of the perimeter.
Join and bevel the formwork corners to prevent leaks. 
Use a circular or reciprocating saw to cut the stakes flush with the board's top edge.
When the form is complete, spread and tamp a layer of granular fill within the form. Pack the fill with a plate compactor. 
Pro Tip: To prevent concrete from pushing the form outward, creating a curved or uneven edge of the slab, provide additional bracing with 2- x 4-inch diagonal kicker stakes at intervals between the support stakes.
Tips for Building Concrete Forms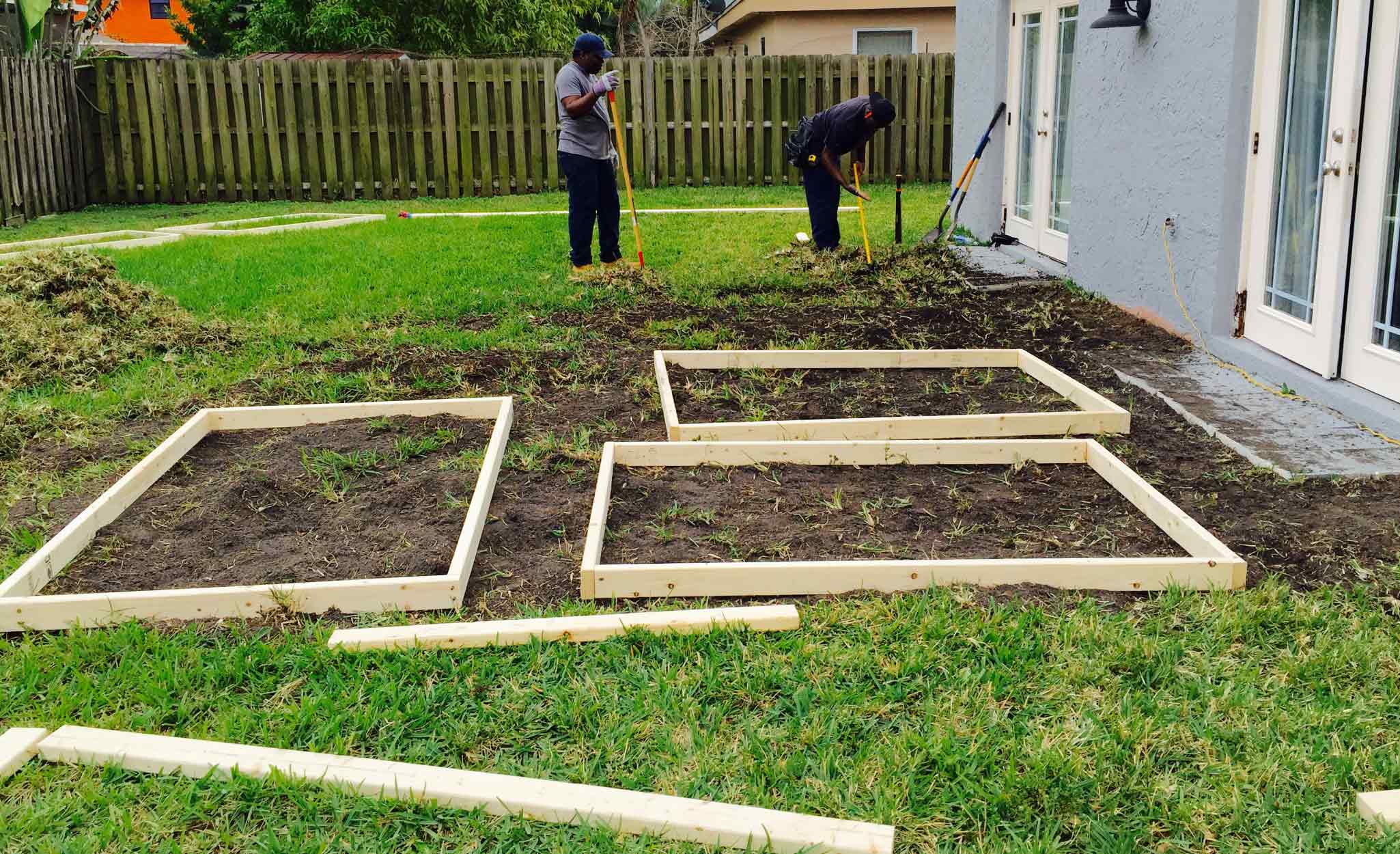 Consider these tips for building concrete forms before you pour the concrete slabs.
Using prefabricated formwork is more expensive but can save time and reduce construction errors.
Concrete adheres to wooden forms when it cures. To keep the concrete from sticking, treat the wood with a release agent. Some lumber mills pre-treat the wood with an oil-based blend to make it stick-resistant. Otherwise, apply a release agent to the boards before building the formwork.
You can use 2- x 4-inch boards for concrete forms as long as the slab is not too thick.
If the finished concrete slab will have visible edges, make sure the fasteners do not pass through the boards and into the concrete.
Framework for a 12-inch concrete slab should have stakes no more than 24 inches apart.
To ensure the finished slab will have adequate drainage, set the concrete forms so the surface will slope a minimum of 2%, or 1/4 inch per foot.
Reusing concrete forms can be cost-effective, but formwork can lose its load-bearing capacity over time. Test older formwork before use.
If you need to build smooth curves in concrete, use flexible, inexpensive hardboard siding for curved forms.
More Tools. More Products. More Perks.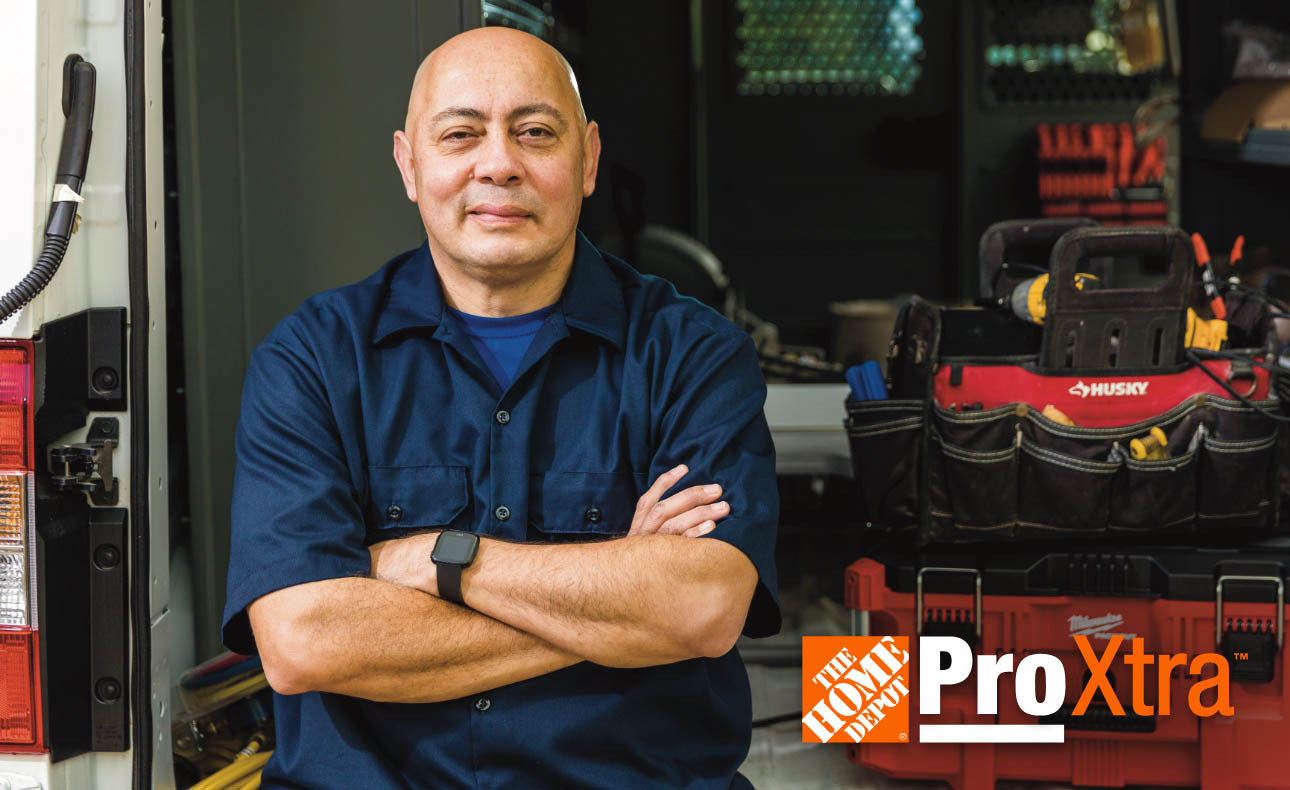 Be more competitive and boost your bottom line with Pro Xtra, The Home Depot's loyalty program built for Pros. Sign up today to access the enhanced Pro Online Experience, built with the online business tools and time-saving features Pros need. 
Prepare your concrete pour site more smoothly with our professional grade tool and large equipment rental, including excavators, trailers, trucks and more.
Explore More on homedepot.com