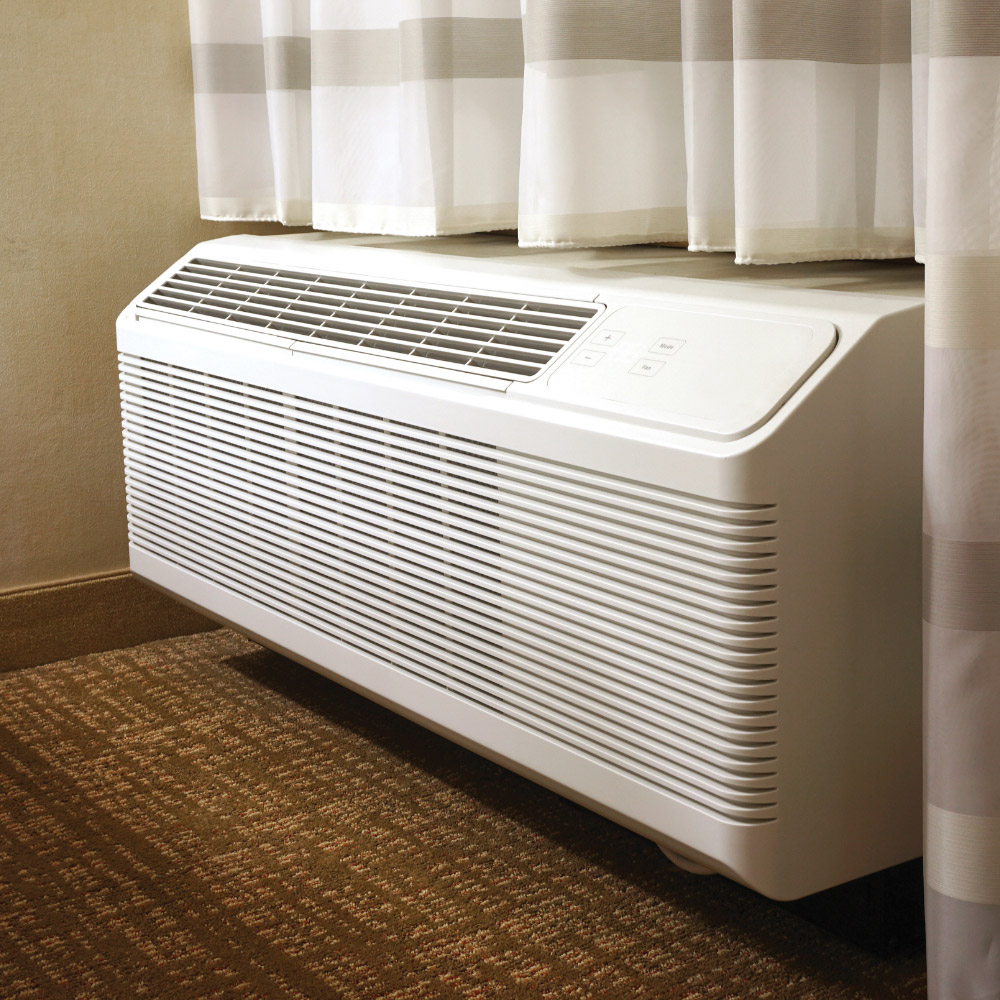 Give your guest a great stay and save on heating and cooling costs. Choose the best packaged terminal air condition (PTAC) for your hotel by considering room size, cooling power, dimensions and sustainability. Correctly sized units heat and cool efficiently, effectively and comfortably.
Heating & Cooling Capacity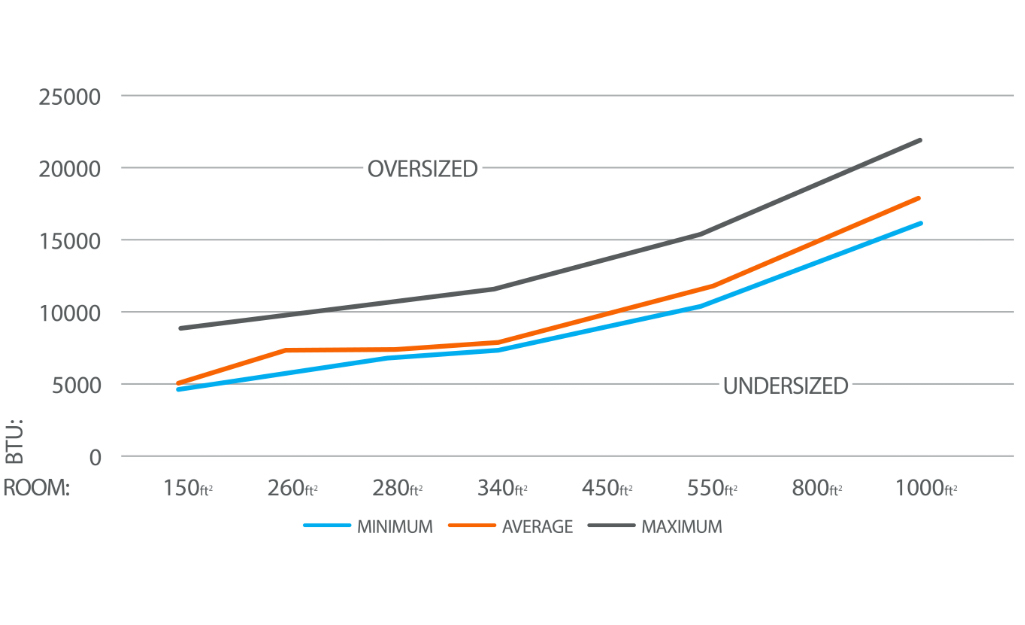 Select the ideal PTAC by matching room size with the recommended unit capacity in British Thermal Units (BTU).
Ideal BTU output depends on the room size 
The average 325 sq. ft. room requires 8,000 BTUs
Cooler climates require more heating BTUs 
Warmer climates require more cooling BTUs 
Occupancy, insulation and windows effect BTU needs 
Unit speeds help heat and cool rooms faster

The correct size PTAC will remove the right amount of humidity and maintain temperatures without large fluctuations or short-cycling. If you have to choose, it's better to select a slightly undersized unit than an oversized one to ensure better humidity levels and fewer temperature fluctuations. Limiting temperature fluctuations:
Lowers energy bills 
Extends the unit life 
Keeps room humidity between 30-60%
Creates less noise
Electric PTAC vs. Heat Pump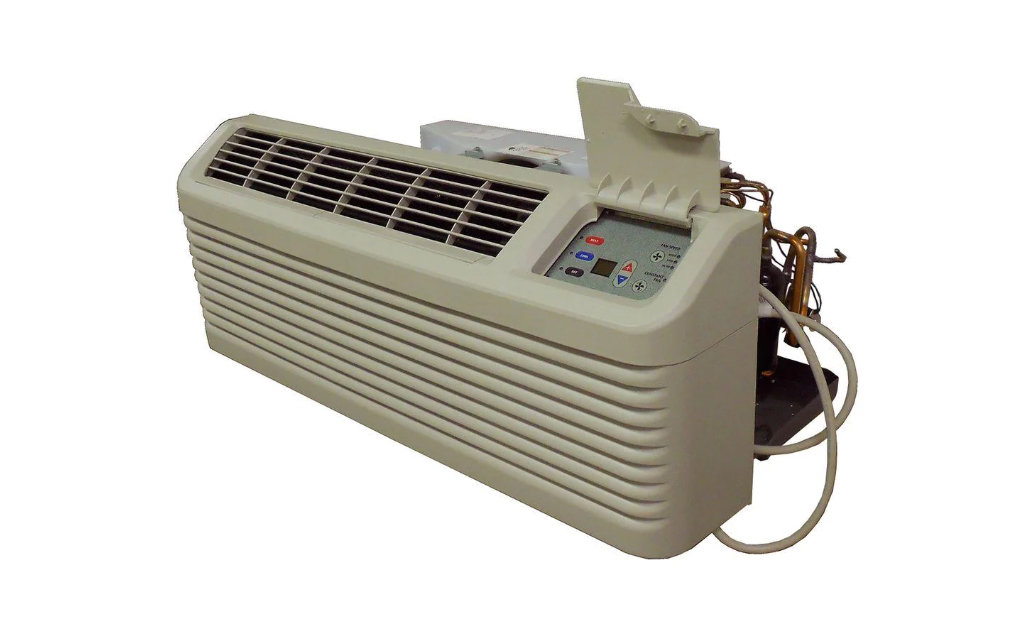 Electric heat is standard on PTAC units, but some units are available with built-in heat pumps. Heat pumps are an additional upfront cost but are as much as 60% more energy efficient than electric heat. Electric heat is more powerful, however, and more reliable in cold winters. 
Heat pump models works best when the ambient temperature is above 35 degree Fahrenheit. Most PTACs will automatically switch to electric heat when the temperature is below freezing. Despite the additional upfront cost, heat pump models may save large properties a significant amount on heating and cooling during spring and sall. Hotels in more temperate locations may even be able to rely on heat pumps during winter. 
Electrical Heat Units
Better for colder climates 
Use more energy 
Typically lower initial investment 
Quieter than heat pumps 
Work well as a main source of heating
Heat Pumps Units
Best for mild and warmer climates 
More energy efficient 
Typically higher upfront cost 
Regulated in western regions
Check your units for refrigerant compatibility. Choosing units that accept the same refrigerant can help maximize storage space and keep costs down as you replace older units. Most units accept R-410A coolant.
How to Choose a PTAC AC Unit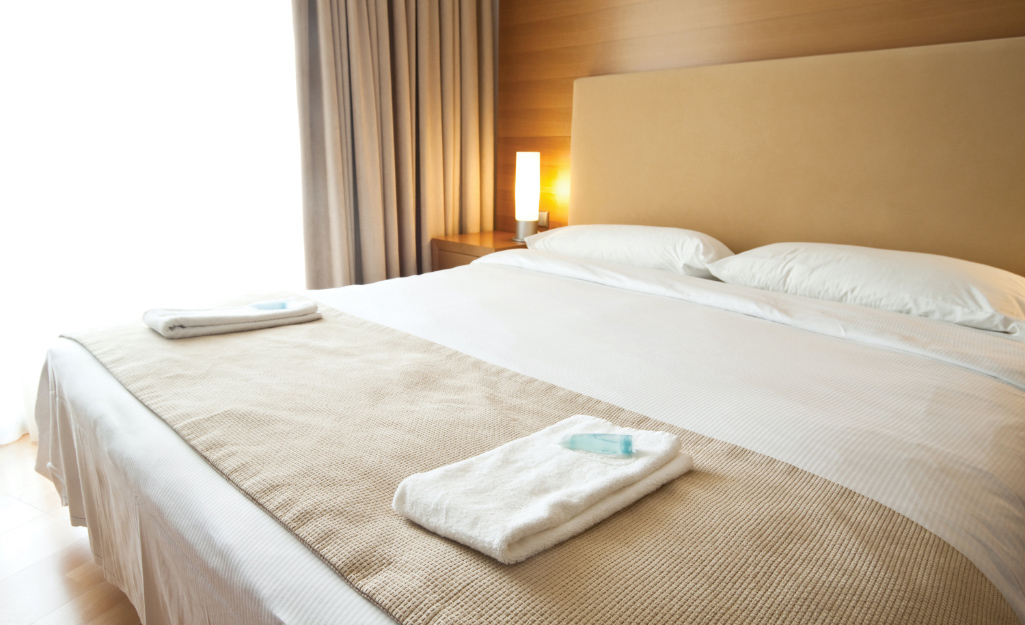 When you shop for a hotel PTAC unit, there are several factors you need to consider. 
Dimensions
The standard industry size for PTAC units is 16" H x 42" W. Variations in sizes do exist, so measure your space carefully before deciding on a unit. 
Units are measured outside of the wall sleeve. 
Wall sleeves are typically 20" deep. 
Unit depths vary, but fit most standard sleeves.
Efficiency Ratings
An eco-friendly PTAC AC unit does more than lower your energy costs. Guests care about sustainability, and a green image can be a marketing asset for your property. 
Energy Efficiency Rating (EER) is the ratio of BTUs per hour to power input. 
Ideal EER ranges are 9.2 to 13.2. 
Coefficient of Performance (COP) is the ratio of useful heating or cooling energy.
Ideal COP ranges are 2.5 to 4.0.
Power
Select the unit that fits your property's existing electrical system. Measure by both the voltage and amperage of your property. Different electrical outlets may have different voltages, and you can check the breakers for amperage. 
PTAC units typically come in 15, 20 or 30 amps. There are two common sizes of PTAC units:
230-volt PTAC units require 208/240 volt single phase power.
265-volt PTAC units require 265/277 volt single phase power. 
Check the power receptacles in the rooms to be certain the PTAC unit will be compatible. The five likely receptacle types are: 
NEMA 6-15R; 250 volt receptacle, compatible with 230/208 volt units
NEMA 6-20R; 250 volt receptacle, compatible with 230/208 volt units
NEMA 6-30R; 250 volt receptacle, compatible with 230/208 volt units
NEMA 7 -20R; 277 volt receptacle, compatible with 265 volt units
NEMA 7-30R; 277 volt receptacle, compatible with 265 volt units
Pro Tip: Use a multimeter to measure electrical voltage if you cannot find the information on an info plate or property report.  
PTAC vs. Mini Split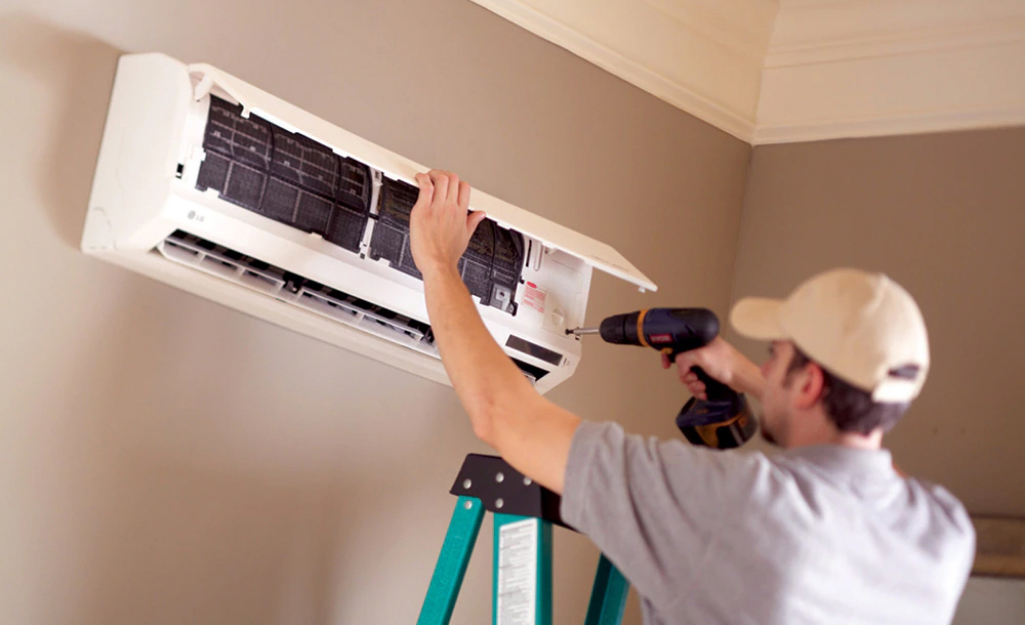 PTAC units are standard for commercial properties. Ductless mini splits are more common for residential properties. Both kinds of units can be installed without ducts, but PTACs have a lower upfront cost and are usually easier to install. Mini splits are quieter and more energy efficient but higher maintenance. 
In-room PTAC units also allow guests to set the temperature of their room to their preference. If you would like to maintain control of the AC, mini splits can be used to cool rooms to a property standard temperature. Mini splits are sometimes available in commercial varieties, but they are less standardized in size than PTACs and replacements will be more difficult. 
More Tools. More Products. More Perks.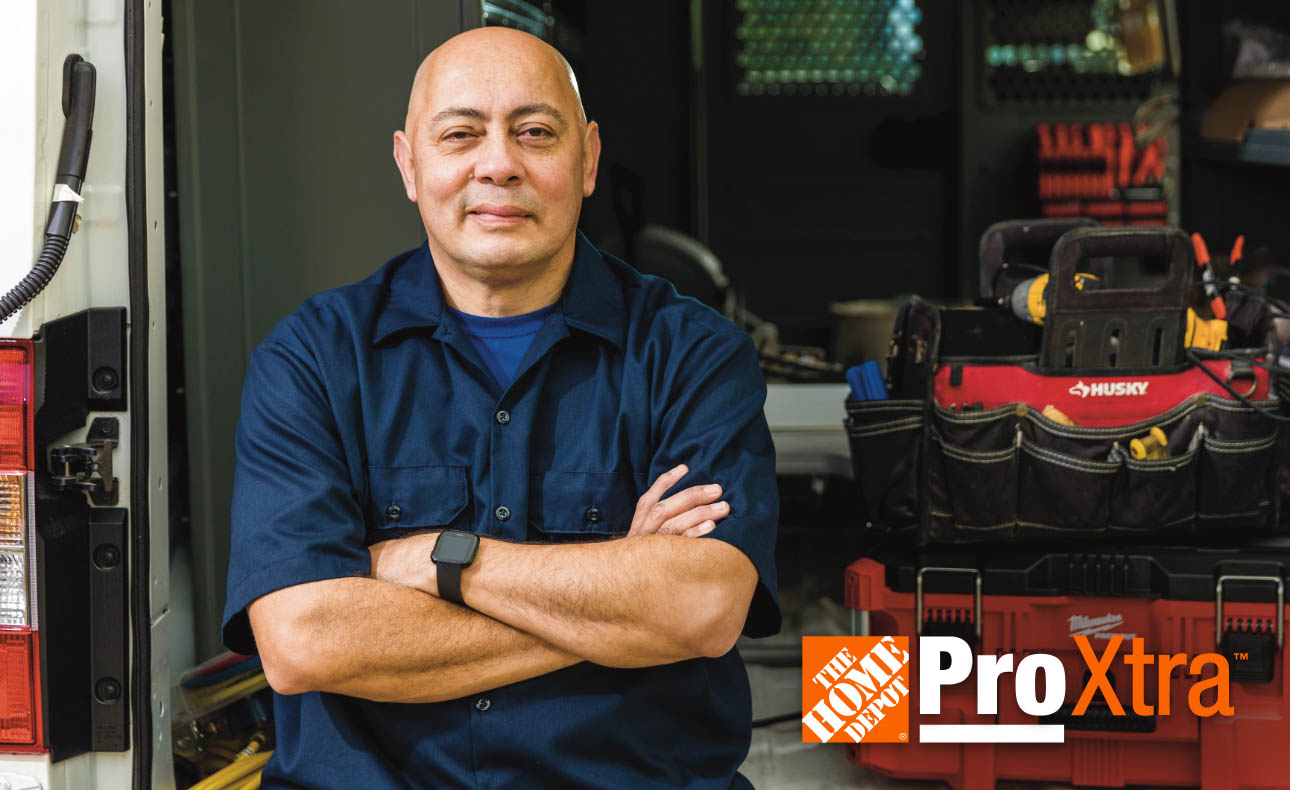 Be more competitive and boost your bottom line with Pro Xtra, The Home Depot's loyalty program built for Pros. Sign up today to access the enhanced Pro Online Experience, built with the online business tools and time-saving features Pros need.  
Organize your supply needs by property or room type. Use a free Pro Xtra account to create products lists that you can share with your team and use to easily reorder frequently needed items.
Consider location, power, energy efficiency and guest experience when you choose a PTAC unit for your hotel. The best PTAC unit for your property will lower your costs and keep your guests comfortable.
Explore More on homedepot.com