A drywall anchor is designed to securely hang framed pictures, mirrors, clocks and shelving on walls. Nails and screws are not made for walls such as drywall, paneling and tile. They can easily slip out of these walls without the additional reinforcement that an anchor provides.  
There are many varieties of drywall anchors that keep hanging hardware firmly in place. This guide outlines the types of anchors for drywall and paneling and how to use a drywall anchor.
How Wall Anchors Work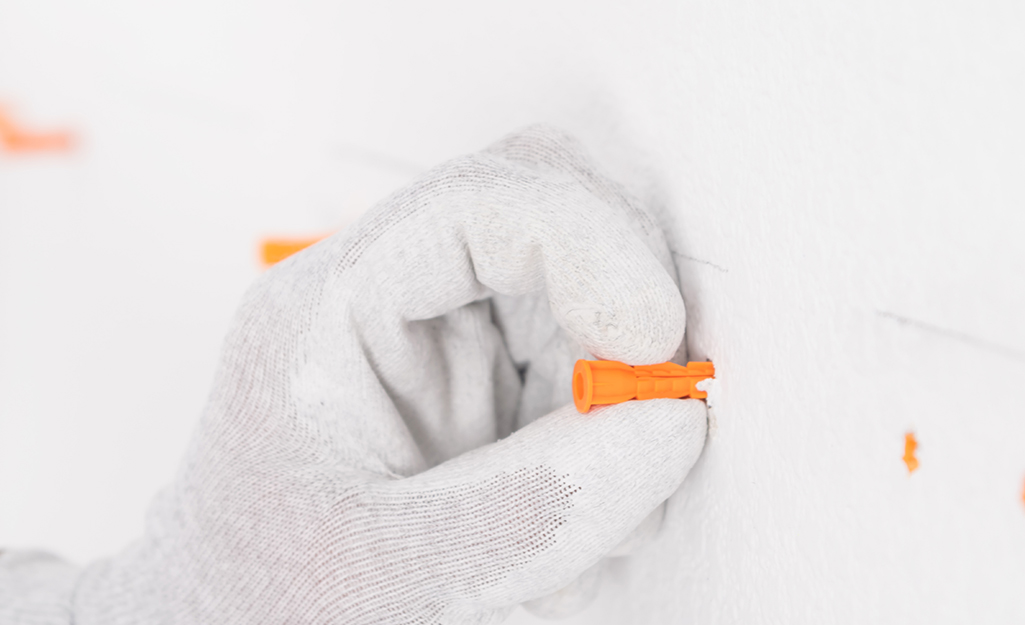 Drywall is made of compressed gypsum on a paper backing. The material is great for interior walls but is not solid. Similarly, hollow doors and walls made of paneling are not designed to hold hardware.
There are different types of drywall anchors but they operate by the same principle. As the anchor is screwed in, it expands in the opposite side of the wall to create a secure point for hanging. 
How to Use a Drywall Anchor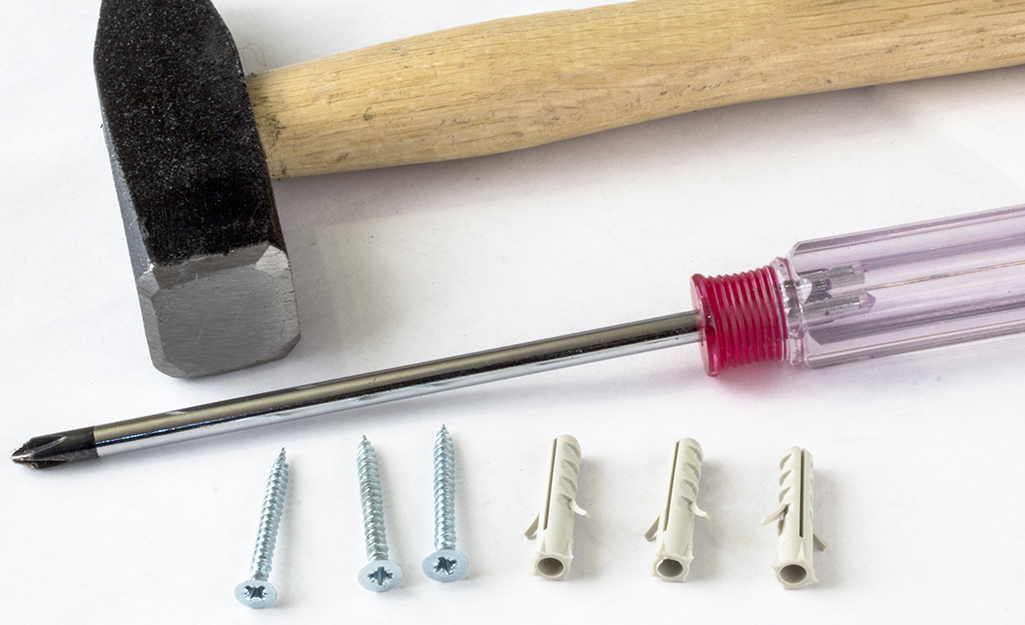 The first step of drywall anchor installation is to use a power drill to make a pilot hole in the drywall, door or tile wall. The drill bit for the pilot hole should be smaller than the width of the anchor that is being used. Use the drill bit recommended by the manufacturer. It will be mentioned on the package or in the instructions. Some kits include the correct size bit.
Place the anchor in the pilot hole and tap it into the wall until the anchor is completely inserted. It is best to use a rubber mallet for this task.
You'll have to drill a larger pilot hole for toggle bolts and steel hollow wall anchors.
Once the anchor is inserted, use a screwdriver to drive the screw securely into the anchor.
Functionality of Drywall Anchors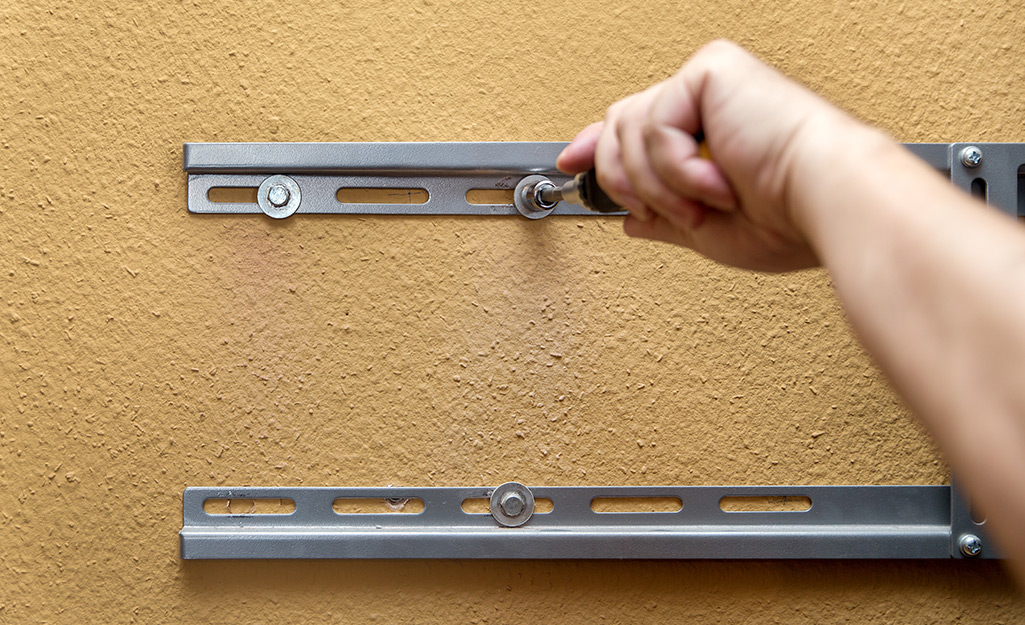 Drywall anchors are stable and secure when installed properly. You must not exceed the listed drywall anchors' weight limit. You can use drywall anchors for these home tasks:
TV mounts: It is possible to mount a bracket holding a 30-pound TV on drywall without drilling the bracket into a stud. Toggle bolts are the types of drywall anchors that can support up to 50 pounds, while steel hollow-wall anchors have a drywall anchors weight limit of up to 100 pounds.
Art: Expansion anchors are often included in picture hanging kits and are commonly used for hanging framed photographs and other wall art around the home. Use self-drilling drywall anchor installation that can support a heavier drywall anchor's weight limit for larger wall art and mirrors.
Decorative shelving: Anchors that can support a moderate amount of weight, like self-drilling anchors, are sufficient.
Coat Hooks: It is okay to use expansion anchors in hollow doors.
Drywall Anchors for Lighter Items
Expansion anchors are a type of drywall anchor that are also known as conical anchors and winged anchors. Most are made of plastic. When mounting on drywall, the anchor expands and locks behind the wall as the screw is twisted in. 
Drywall Anchors for Heavier Items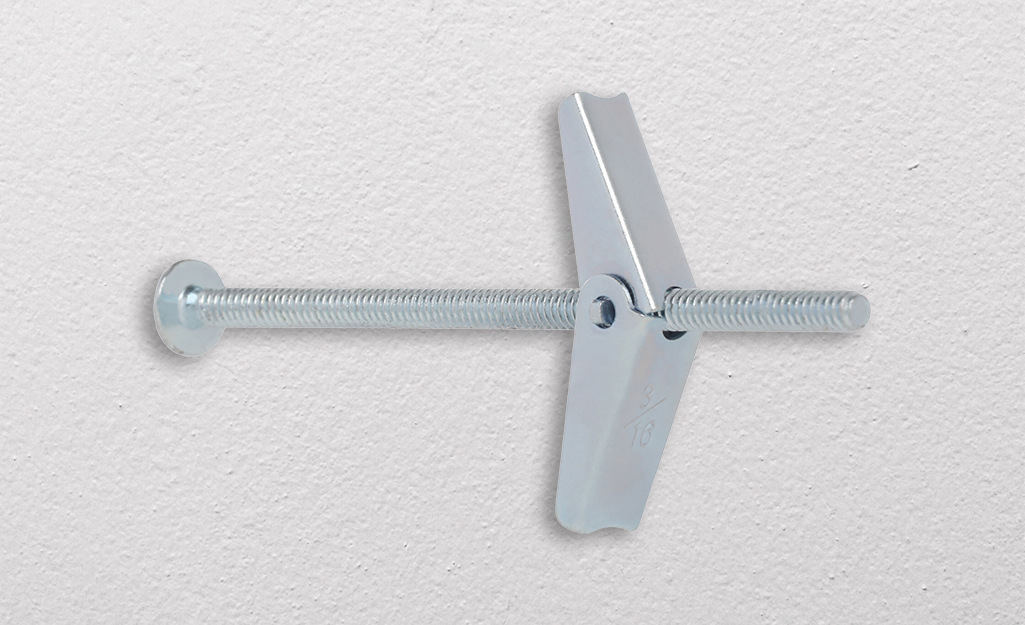 Self-drilling anchors: The anchor is threaded like a screw and has a sharp tip that drives into the drywall surface. The self-drilling anchor threads grip the drywall for a secure fit for drywall anchor installation. The anchor holds as the screw is twisted into place. Self-drilling anchors are made of plastic, nylon or metal. Self-drilling anchors are available in a wide range of weight ratings. Some are light, others are heavy.
Strap toggle anchors: These heavy-duty anchors are designed to hang weighty items, like flat-screen TV sets, securely. The anchor strap is a plastic or metal leg assembly attached to a steel wing. The anchor is inserted in the pilot hole and screwed into place.
Steel hollow-wall anchor: These drywall anchors for heavy items are metal-cased anchors that expand behind the wall when the bolt is screwed.
Molly wall anchors: This expansion wall anchor is a screw encased in a metal sleeve that expands. The underside of the molly wall anchor head has sharp tips that piece the drywall surface. The benefit of this wall anchor, that can support up to 50 pounds, is that the screw can be removed and reinserted for future use.
Toggle anchors: This anchor is a screw with a spring-loaded winged nut that, when inserted through a drilled hole, locks into place behind the wall. After drilling the pilot hole, insert the nut and twist the screw to tighten while maintaining tension on the nut to keep it from spinning. The spring-loaded wings open to provide a base and prevent it from pulling out of the wall.
When to Use Wall Anchors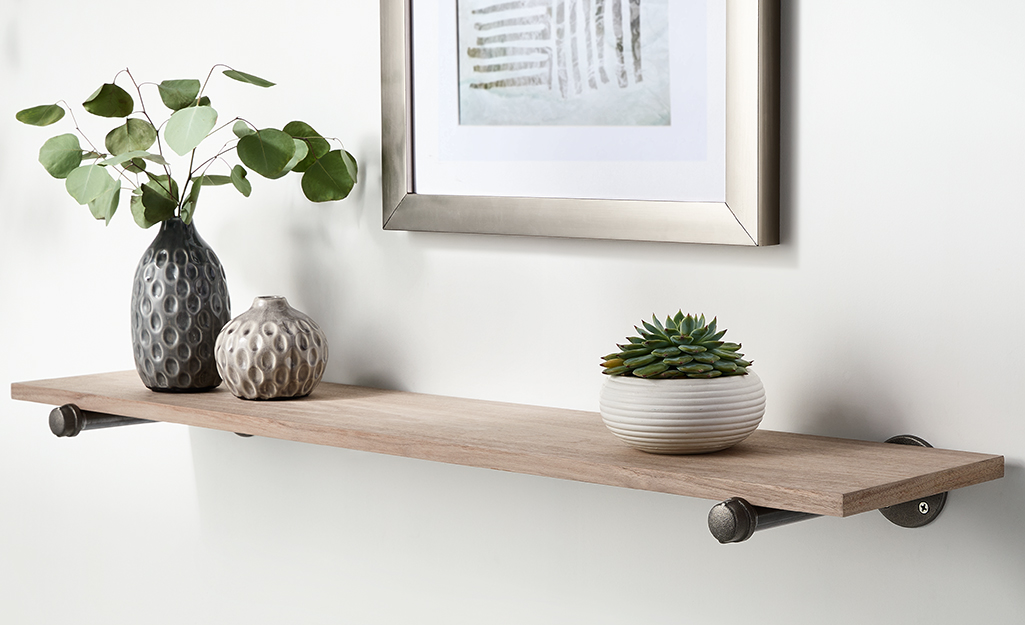 The weight of what you're hanging is the primary consideration when it comes to mounting on drywall. Drywall anchors for heavy items are rated to hold a specified amount of weight. 
Never exceed the drywall anchor's weight limit. Play it safe and stay at half of the weight limit of the anchor, especially if you're using them to hang valuable items on the wall.
Use multiple anchors in drywall anchor installation for particularly heavy items. This distributes the weight of the mounted item evenly and helps prevent the fasteners from pulling out of the wall. Larger anchors that accept bigger screws are generally more secure.
Learn how to use drywall anchors when you are ready to hang shelves, a full-sized mirror, a TV set or more. When you're ready to start your project, shop our wide selection of drywall anchors. Download The Home Depot Mobile App to find the ones you need for your project. 
Explore More on homedepot.com