Drywall, also commonly referred to as sheetrock or wall board, is lightweight and cost efficient for use on interior walls or ceiling panels in new construction, renovation and repair work. This guide will show you the different types of drywall available.

Tip: The most common of drywall sizes in residential construction is 4 x 8-foot x 1/2-inch. Other drywall thicknesses, sizes and specialty boards may be available by special order.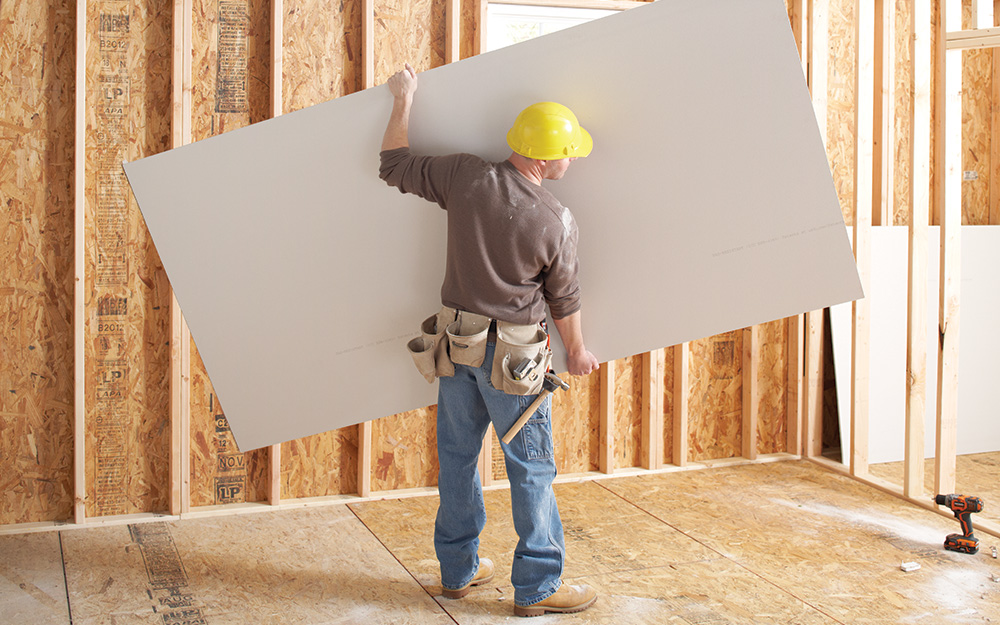 Most common drywall size
Allows for either vertical or horizontal installation
For tall or long walls
Allows you to create a smooth vertical surface to meet higher ceilings
Longest length available at The Home Depot
Great for creating smooth surfaces in rooms with high ceilings
Tip: For small and medium sized projects, most DIYers use the 4 x 8-foot drywall (standard size is the 4 x 8-foot x 1/2-inch) because it offers the best value in per-sheet price and is the easiest to handle, with each sheet weighing just over 50 pounds.
Choosing Drywall Thickness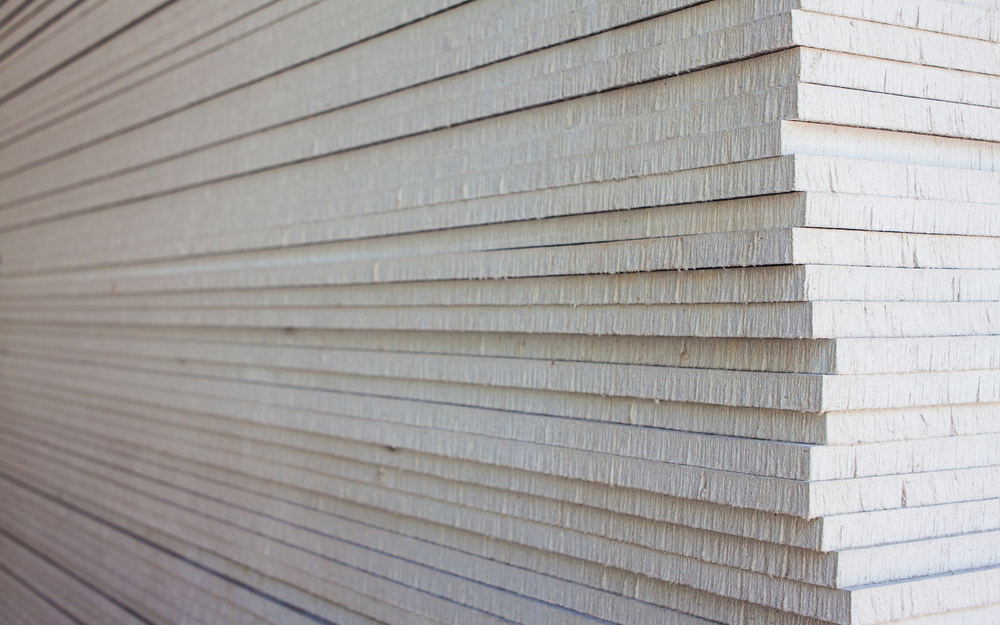 Drywall can be nailed or screwed to wood or metal studs. When used on ceilings it is also sometimes glued up to help keep it from sagging over time.
Use the information below to learn the differences among drywall thickness options. This will help you determine how much drywall you need for your project.
Less common thickness
Used as a skimming (or double-wall) material for placing over an existing surface
Valuable when you need to install on slightly curved surfaces
Tip: If the drywall is not quite meeting your curve, slightly dampen the drywall to make it more flexible.
Standard thickness for interior walls
Panels are easy to carry and hang
Ultra-light 1/2-inch panels also available – these are 13 pounds lighter than conventional drywall of the same size and thickness
Used for ceilings to prevent sagging
A thicker drywall option
Often called "fire-resistant drywall"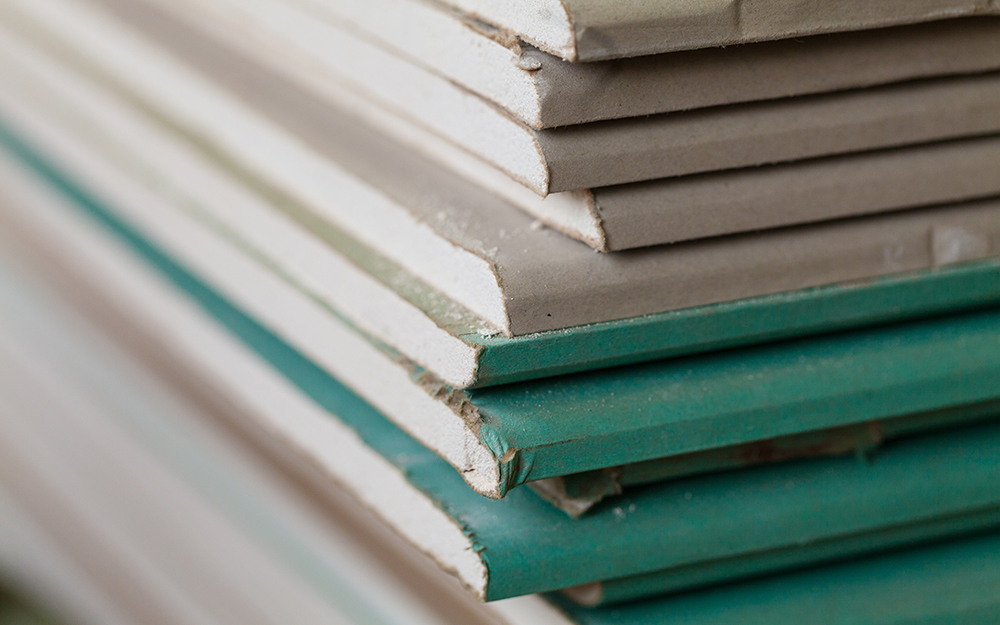 Standard
Standard drywall sheets have no special features and are mostly used for residential interior wall and ceiling construction.
It's also ideal for basement and other residential remodeling.
Mold Resistant
Mold-resistant drywall sheets use paperless backing and special coating to prevent mold from growing better than traditional drywall sheets.
This can help extend the life and appearance of interior surfaces and reduce the factors favoring mold formation.
Use in high water areas like bathroom and kitchens.
Mold-resistant board options include USG (MoldTough), National Gypsum (XP) and American Gypsum (M-Bloc).
Moisture Resistant
Also known as greenboard or cement board, moisture-resistant drywall sheets use paperless backing and a special coating to prevent moisture from being absorbed better than traditional drywall sheets.
These are also used as tile backer in limited wet areas, like the bathroom, basement walls, kitchens, laundry rooms and utility rooms.
Moisture-resistant board options include American Gypsum (M-Bloc), National Gypsum (XP) and GP Green Board.
Cement board such as PermaBase should be used instead of gypsum board in high-moisture areas like tub and shower surrounds.
Fire Resistant
Also known as Fire Board, X Board or Type X drywall, fire-resistant drywall sheets are manufactured with glass fibers and are 5/8-inch thick.
These properties reduce flame spread and speed and generate less smoke when compared to traditional drywall sheets.
The extra thickness can also improve room-to-room sound control.
Building codes typically require fire-resistant drywall in utility rooms, garages and rooms with furnaces or wood stoves.