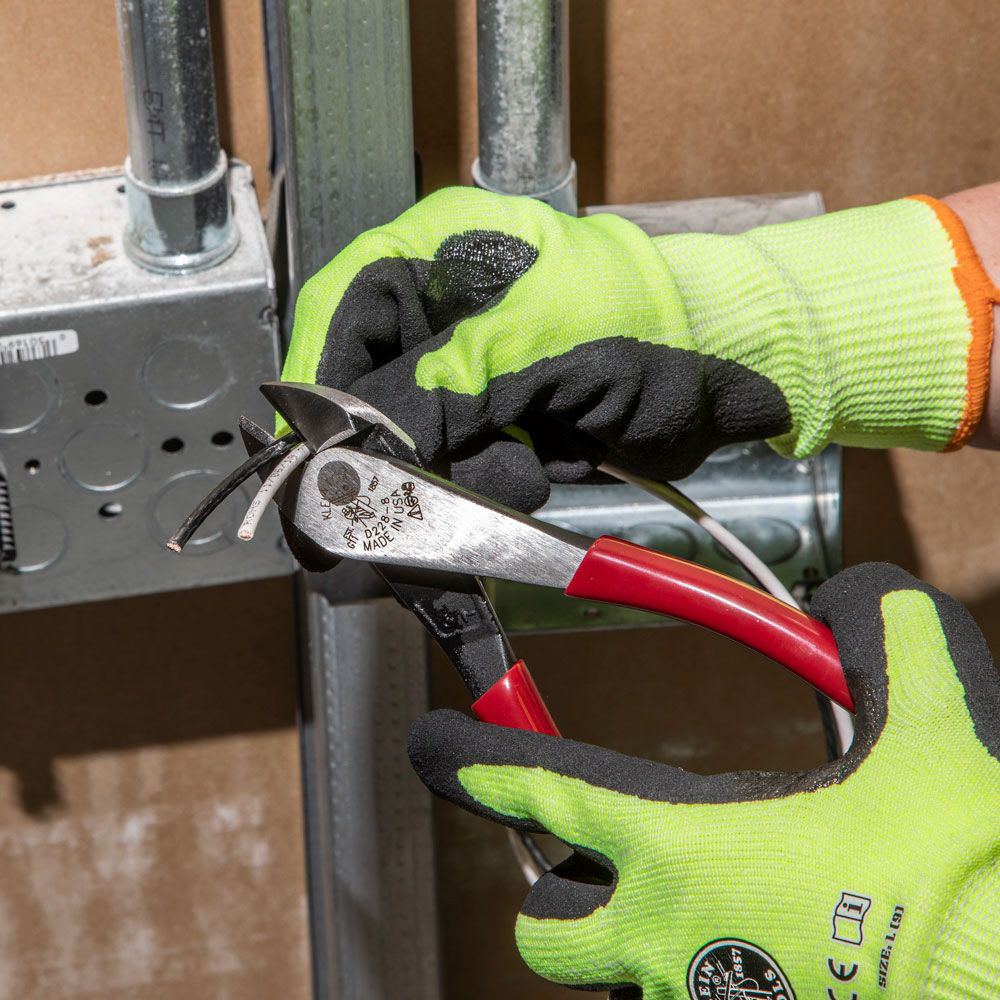 Pliers offer tremendous versatility, but some are used for highly specialized tasks. Because they are so valuable, it is best to keep several types in your toolbox to help you navigate specialized repair jobs more efficiently. 
This buying guide highlights the different types of pliers, along with the uses of each.
Types of Pliers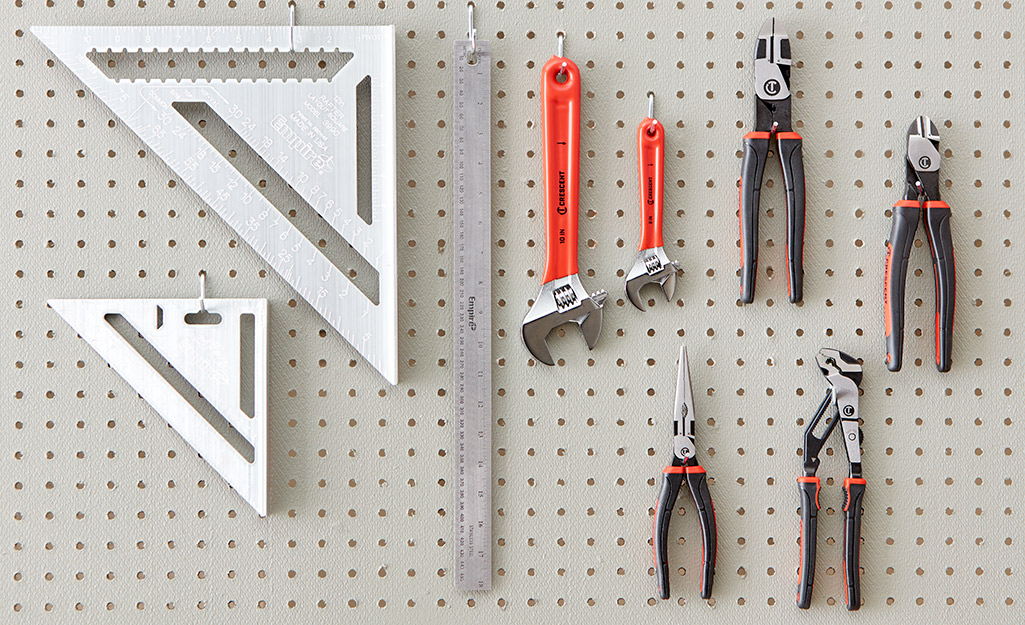 Pliers can have either a fixed design or adjustable
Fixed or solid-joint pliers have a rivet attached to the pivot that allows them to open only to a set width.
Adjustable or slip-joint pliers offer two or more widths to accommodate a wider range of tasks.
Handles are used to grip the pliers, a pivot allows the jaws to open and the head grips or cuts the material you are working with.
Pliers are designed to transfer the power of your grip from your hand to a more precise point.
Pliers can have a long, short or curved nose.
Uses of Pliers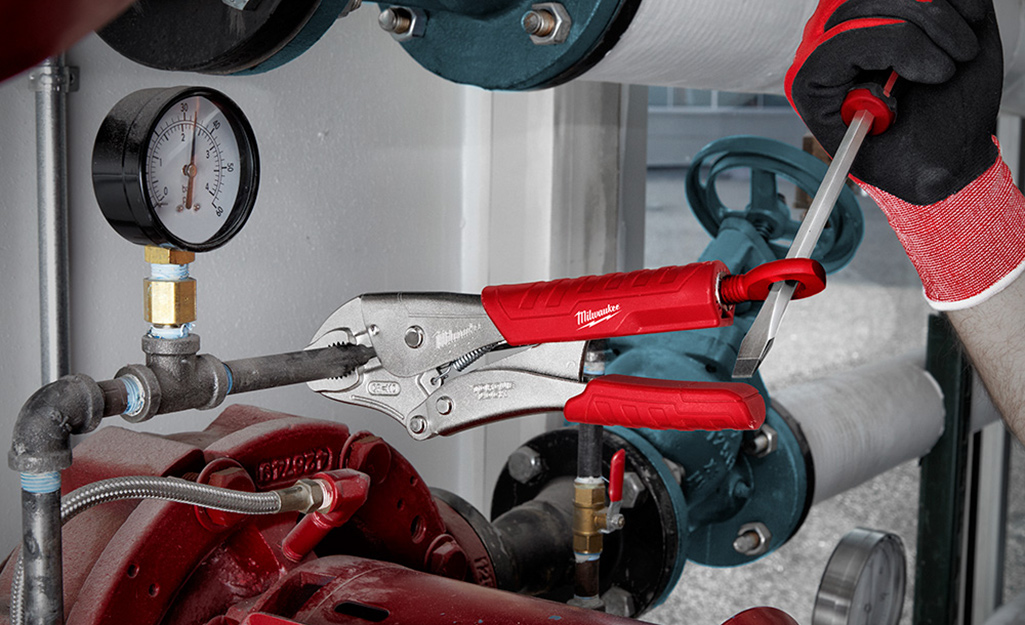 There are approximately 9 different types of pliers. These tools range from versatile to very specialized. For example, cutting pliers work well for slicing things apart, but won't work for gripping fasteners. 
Pliers can tackle a variety of jobs including installing and shaping wire and tightening and loosening nuts and bolts. You can use pliers to remove nails and for a number of other functions.
You'll need to have several types of pliers in your toolbox, especially if you have a variety of tasks to complete.
Pliers that are between 8 and 12 inches are the most useful. Smaller pairs work well for delicate tasks, but don't have the power for heavy-duty projects. Larger pliers are powerful, but can damage lighter materials.
Avoid using light pliers for heavy-duty jobs. Protect a polished pipe by wrapping a cloth around it before gripping it with a pair of pliers.
Use wrenches and other tools for turning nuts when possible.
Safety tip: Not all pliers are designed for electrical work. If you're working with electricity, check the pliers you're using for the job. The handles should be insulated for protection from electrical shock if you use them on or around wires.
All Trades Tongue-and-Groove Pliers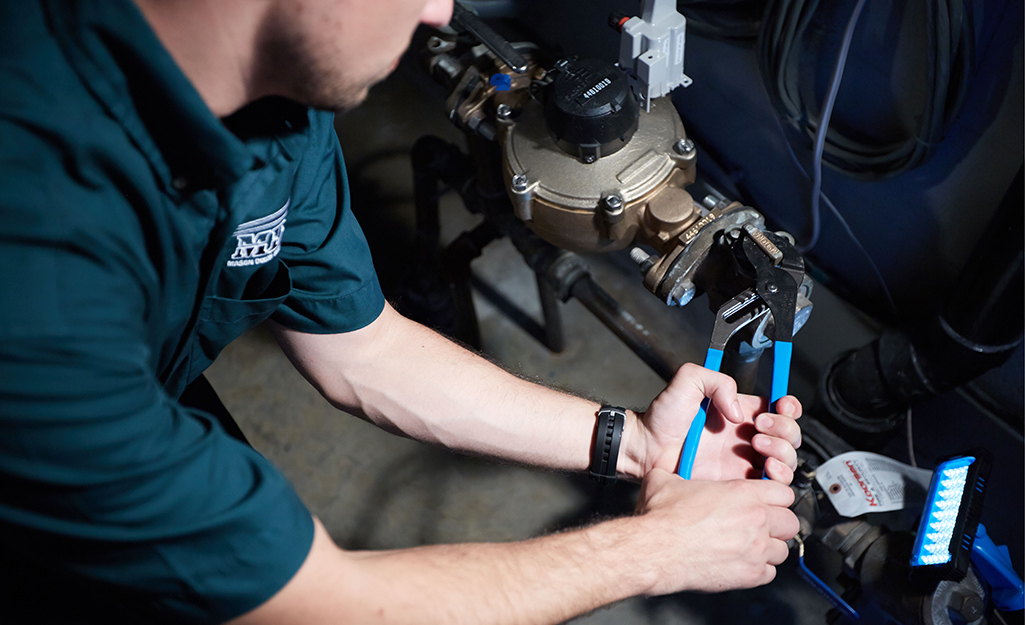 Also known as channel-lock or water-pump pliers, tongue-and-groove pliers feature an adjustable sliding jaw. Half of the jaw is curved while the other half is straight. These pliers have several grooves that allow you to adjust the width of the jaws. You can grip a variety of fasteners and pipes with a single tool. These pliers work well for larger objects, like pipes, and removing P-traps. Tongue-and-groove pliers are commonly used by mechanics, plumbers and HVAC techs. 
Crimpers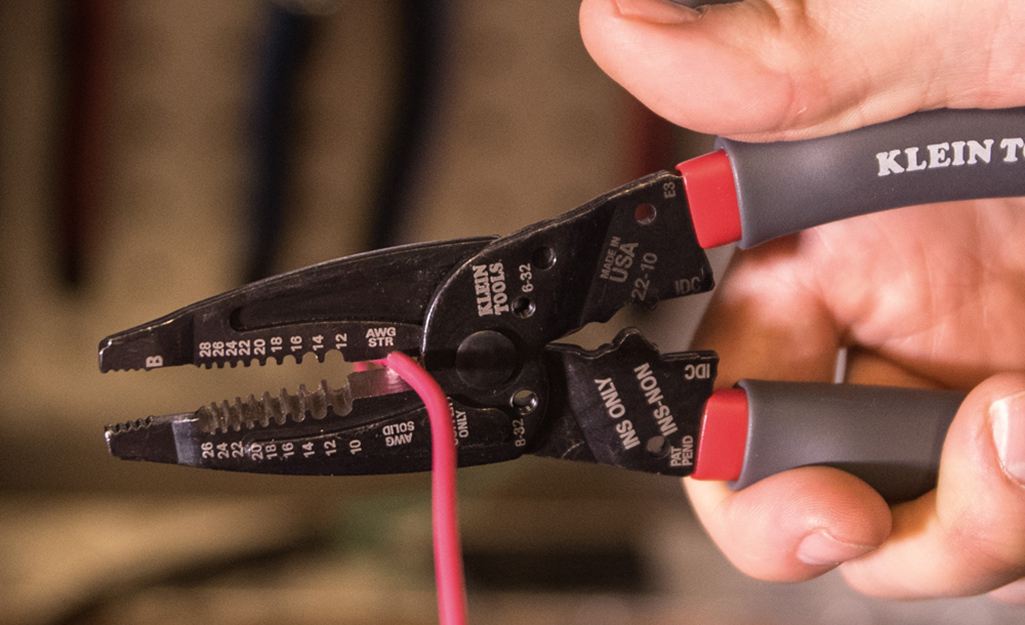 These pliers combine the functions of a crimper and a wire stripper. They may feature sheaving holes for cutting screws. Crimpers are an ideal tool for electrical applications.
Cutting Pliers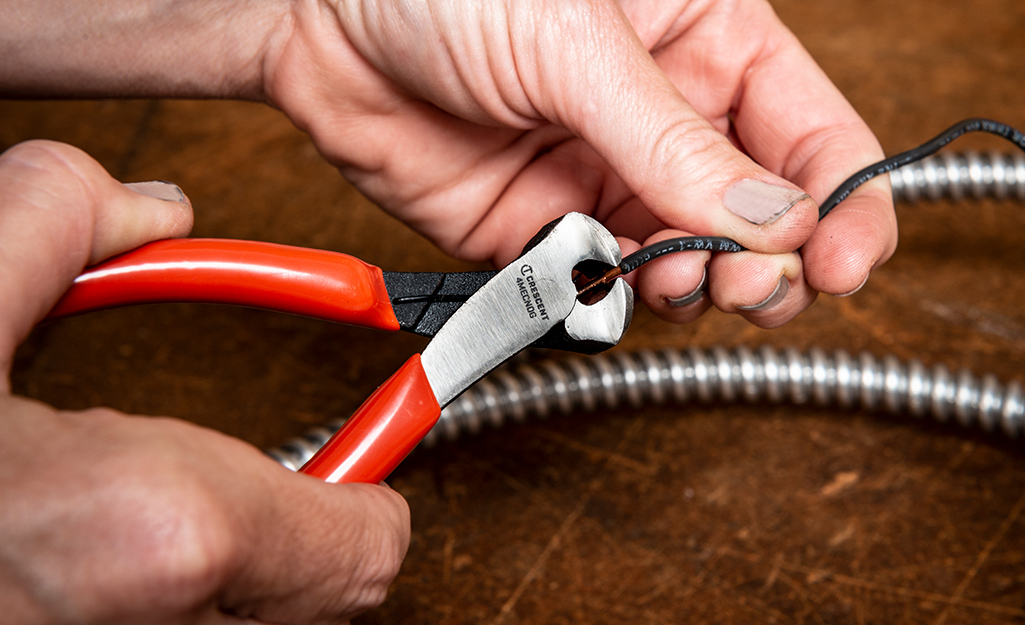 Also known as wire cutters, these pliers are designed for cutting things apart. They can cut through a range of wires, bolts and more. They feature short cutting edges and long handles for applying force. Cutting pliers are excellent for tasks like cutting wire, opening strapped packages, nipping the ends off nails and more. Side cutters may have long, curved or short noses. End cutters can be used on wire, rivets and bolts.
Electrician's or Lineman's Pliers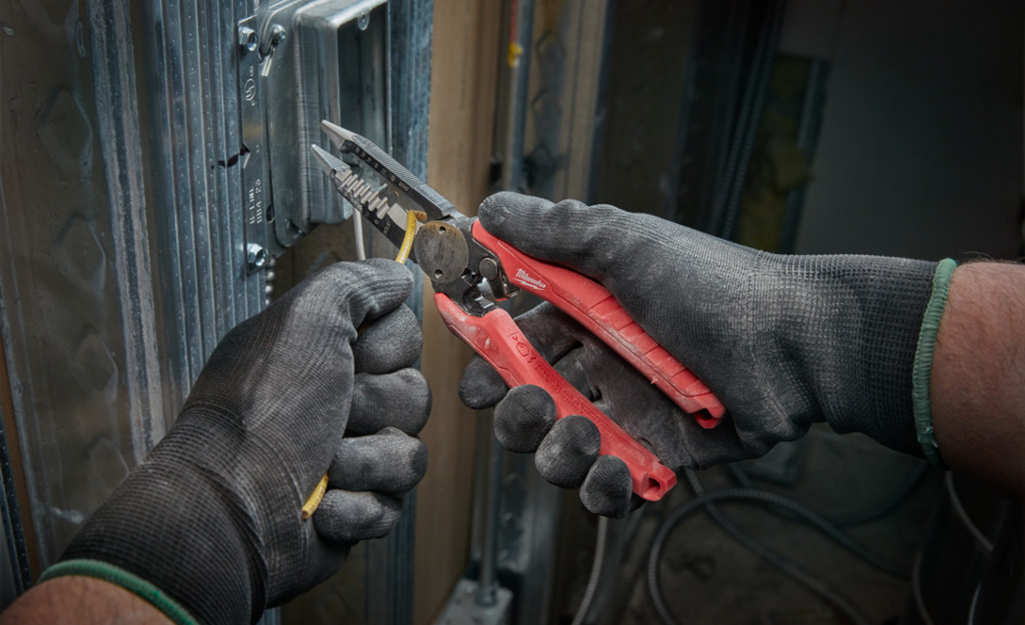 Designed especially for use with electrical wire, these pliers feature heavy-duty jaws with cutting edges and serrated teeth. Their double-sided cutting edges can be used with all types of wire. Some kinds of linesman's pliers feature a wire stripping function. These pliers can also work as makeshift hammers for tasks such as punching through the knockouts on electrical boxes. Linesman's pliers are popular among electricians. 
All Trades Specialty Pliers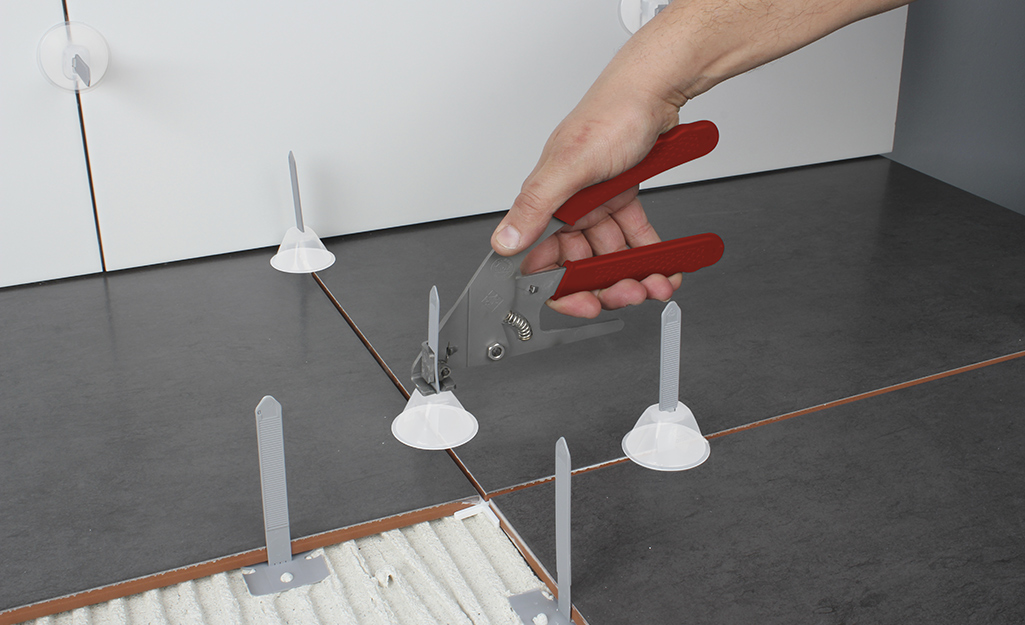 These pliers are for cutting and pulling staples from fencing. They have a heavy head that can be used for hammering.
Locking Pliers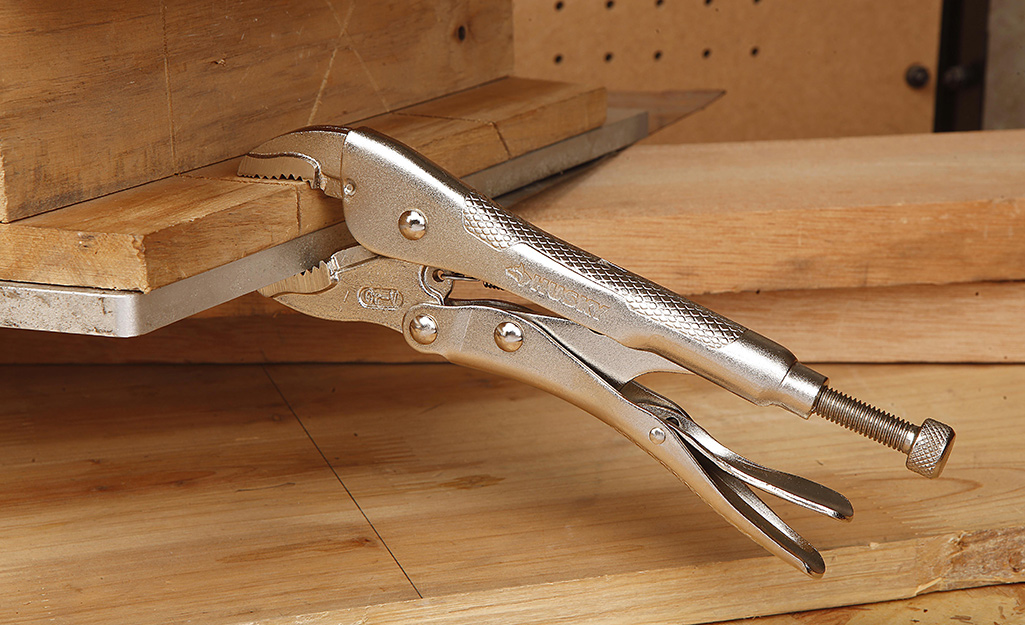 Locking pliers feature mechanisms that snap and lock onto an object. You can squeeze the jaws onto an object, then lock the mechanism in the handle to hold the jaws closed until you release them. These pliers allow you to pull and twist without the risk of losing your grip. Locking pliers offer greater torque and leverage than other types of pliers. They may have a curved jaw or long nose. Serrated jaws offer a better grip. Commonly referred to as "vise grips", locking pliers are popular for plumbing, as well as vehicle and bicycle repair. 
Needle-Nosed Pliers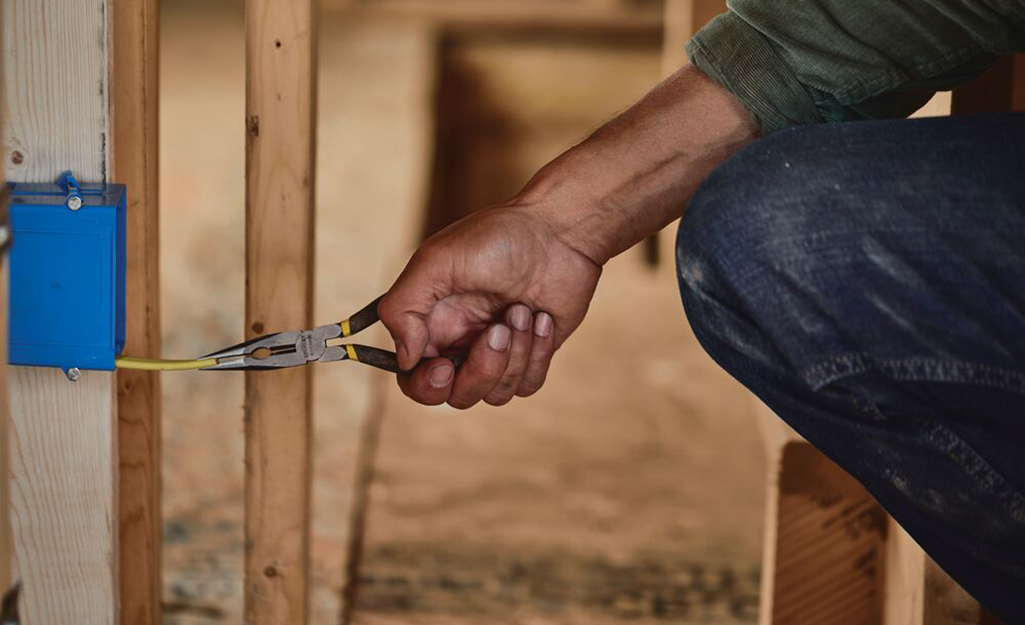 These pliers have long slender noses that that can grip small pieces or wires in hard-to-access places. They're the best for reaching into tight spaces and gripping small objects. Some types may be used to cut wires. Needle-nosed pliers are handy for a wide range of tasks. They're good for detail, craft and jewelry work, as well as for cutting small-gauge wire. They offer good visibility while working. Needle-nosed pliers are a favorite of electricians. 
Slip Joint Pliers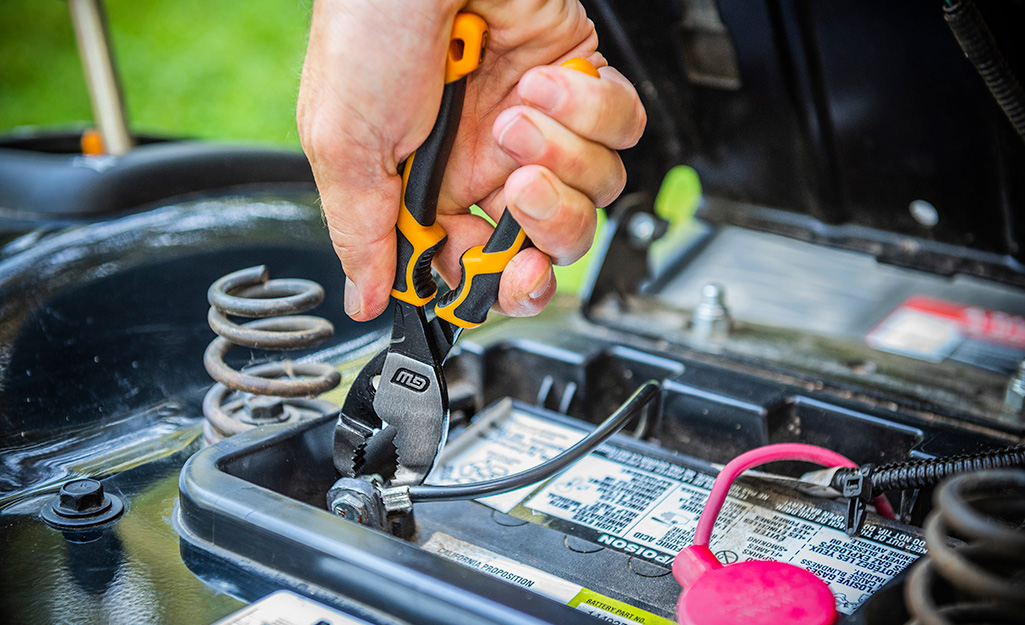 These pliers feature a joint that "slips" to allow the curved jaws to open to two different widths. They work well for tightening and gripping applications. Available in 6-inch and 8-inch lengths, slip joint pliers are good for working with smaller objects. 
Wire Strippers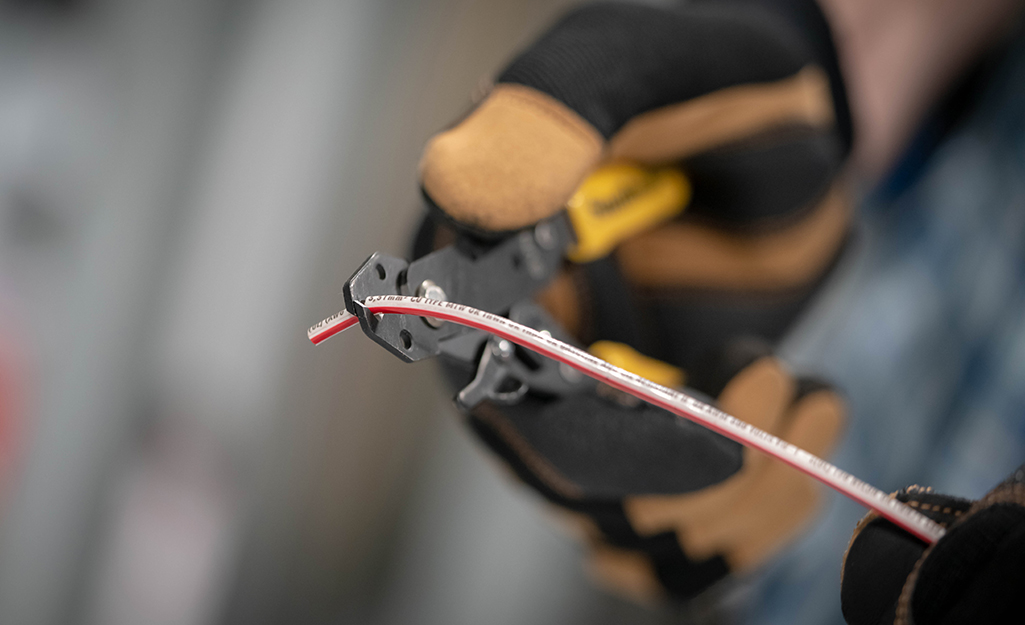 With these pliers, you can remove the outer covering from wires. They feature adjustable stops to prevent wire from being damaged during stripping.
Pliers can be used for all kinds of jobs. The types of pliers you'll need will depend on the tasks you need to perform. Because there are so many different kinds, you'll probably want more than one pair in your toolbox.
Ready to shop for pliers? The Home Depot deliver online orders when and where you need them.
Explore More on homedepot.com