Wrenches are essential tools used to tighten and loosen fasteners, like nuts and bolts. Generally made from a chrome-plated steel alloy, wrenches are both durable and easy to clean. Most homeowners keep a few general-use wrenches around, but there are actually several different kinds, each suited to different jobs. Wrenches are often named for their purpose. This makes it easy to find the exact one you need for each job. Read on to learn about the types of wrenches and the uses they're best for.
Main Types of Wrenches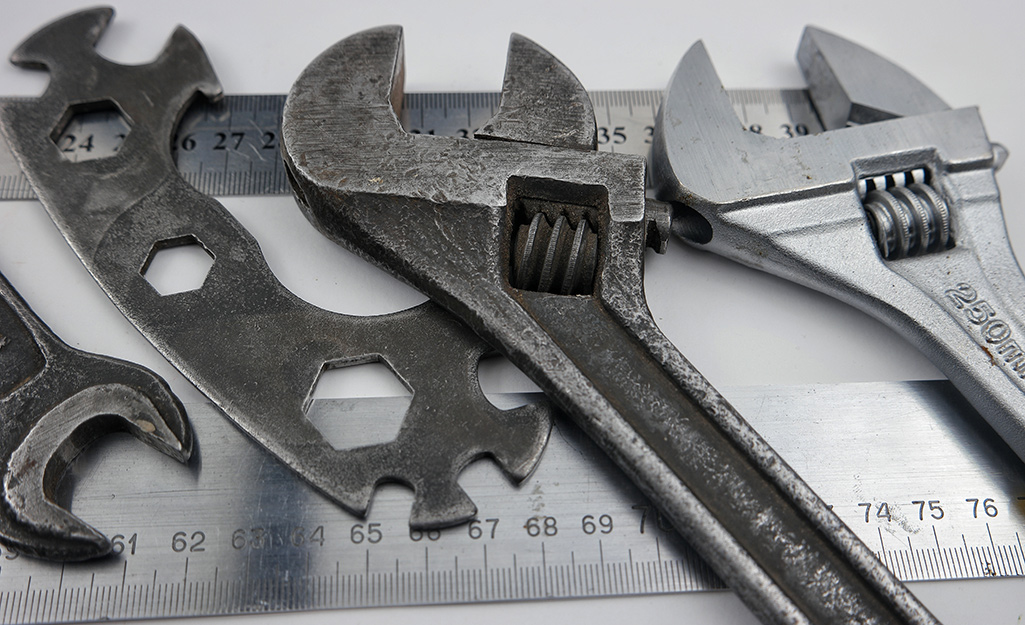 Wrenches are mainly categorized based on the shape of their ends. The most commonly used types for home use include open-end wrenches and box wrenches. Open-end wrenches are used for common nuts and bolts. Box wrenches have ends designed to turn hex and square bolts. Combination wrenches combine the functions of both open-end and box wrenches. You're also likely to find adjustable wrenches and socket wrenches in any well-stocked toolbox.
Tip: Wrench kits are a convenient way to get an array of organized, commonly used wrench sizes from smallest to largest. 
Open-End Wrench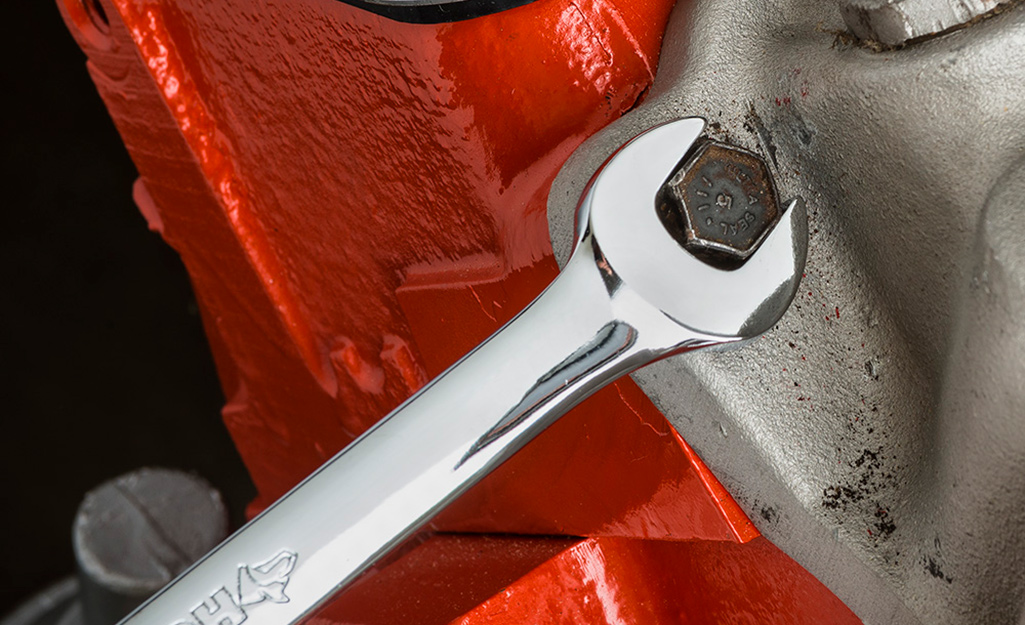 Open-end wrenches are a double-ended wrench with a U-shaped head at each end. They are used for nuts and bolts that are hard to reach. The design allows the user to approach the fastener from two different directions. One head is slightly smaller than the other, allowing you to work on bolts of slightly differing sizes with one tool. These wrenches are sold in both standard wrench sizes and metric.
Box Wrench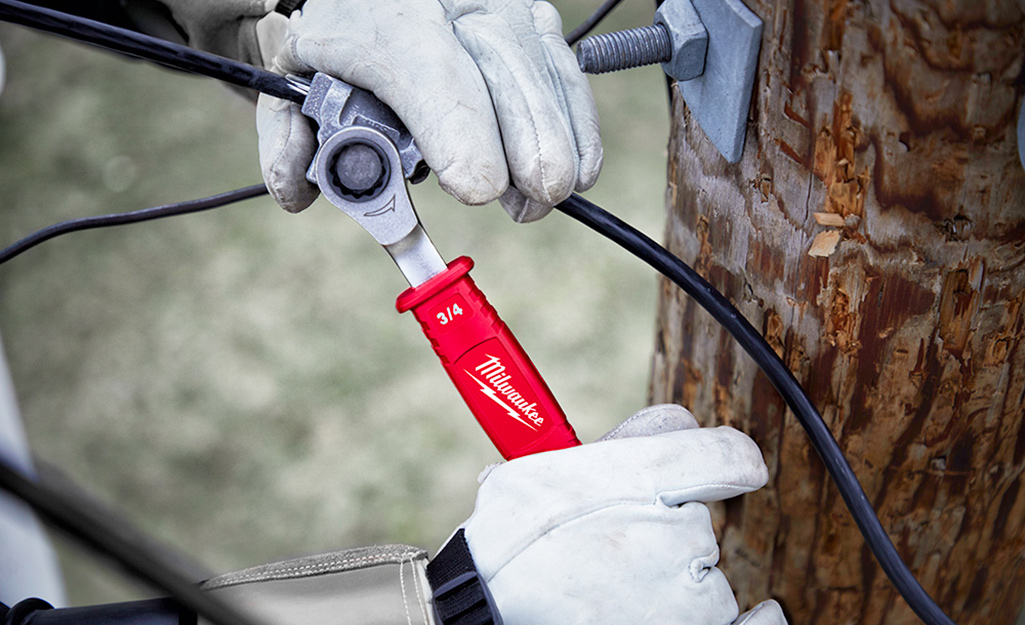 Box wrenches have closed loops at each end. They are designed to accommodate both hex bolts and square bolts. Box wrenches are usually sold in sets. The better models may feature a slightly offset design. Offset wrenches allow the heads to get a better grip on recessed nuts.
Combination Wrench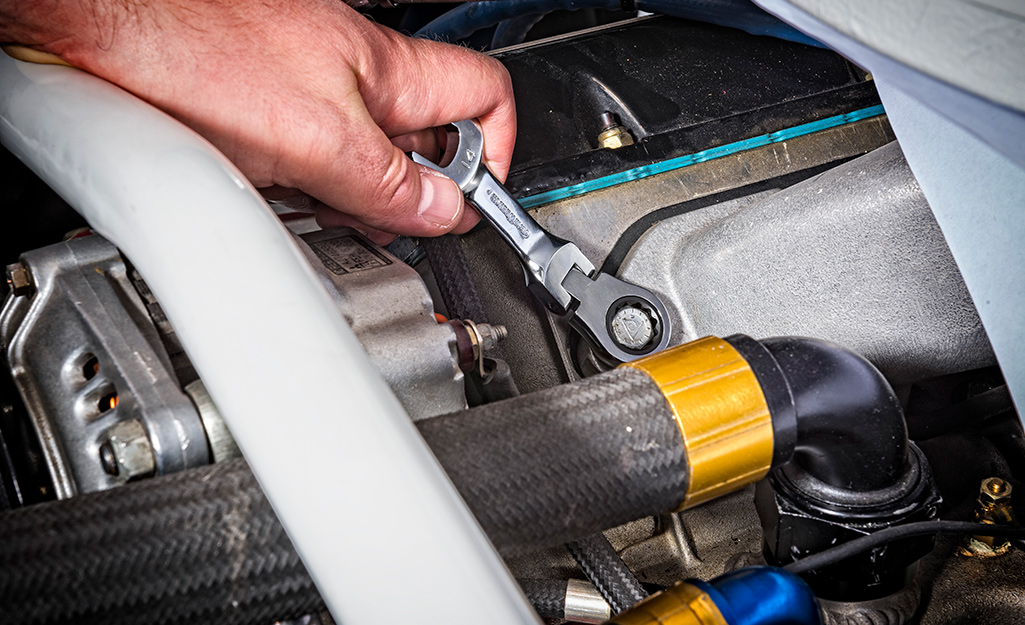 Combination wrenches combine the benefits of box wrenches and open-end wrenches. One side is a closed loop for hexagonal or square nuts. The other end is an open U-shape. Used most often for difficult nuts, a combination wrench's closed end loosens the nut so the open end can be used to quickly unscrew it.
Adjustable Wrench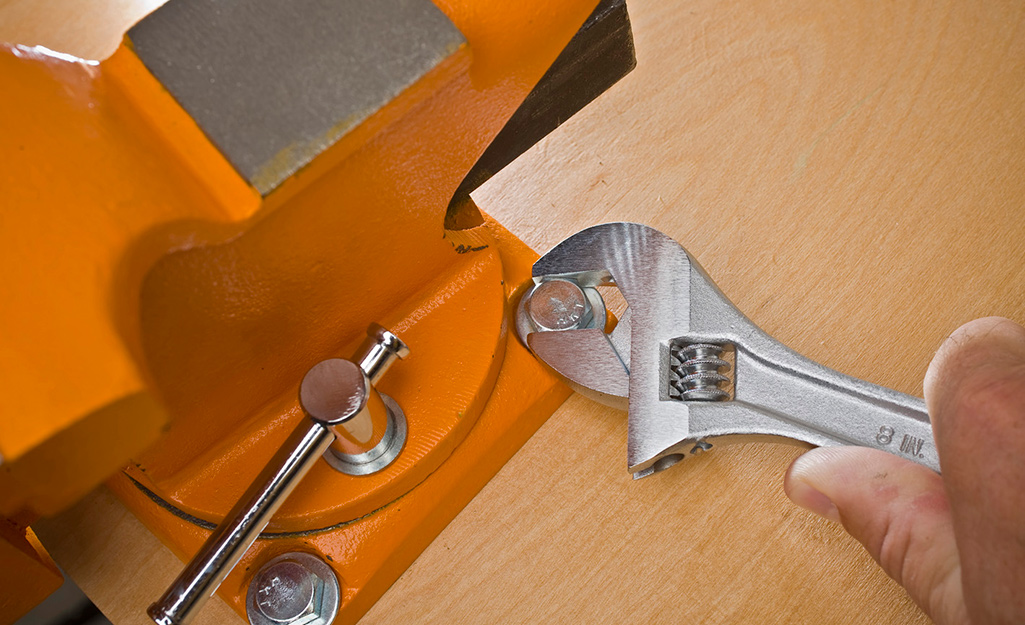 The adjustable wrench is one of the most common types of wrenches for household use. Also called a crescent wrench, it has a single open end with a crescent-shaped jaw that opens or closes with the turn of a spiral screw in the head. Because the wrench is adjustable, it can take the place of a set of open-end wrenches, making it a space-saving choice.
Socket Wrench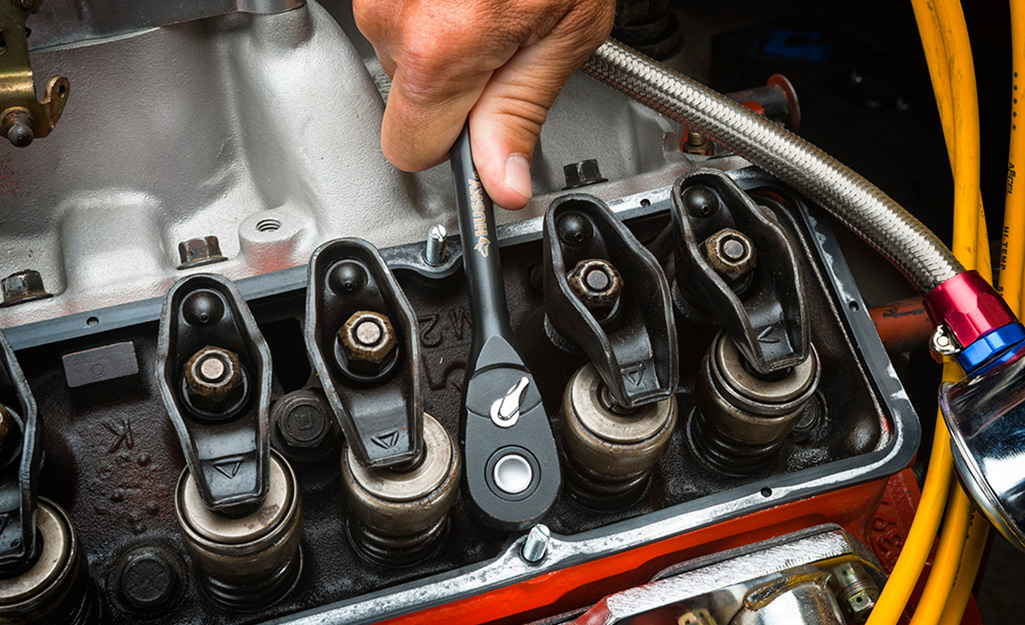 Socket wrenches allow you to adjust nuts and bolts without repositioning the wrench. It has a drive mechanism similar to a ratcheting wrench. If the wrench meets resistance, you can reverse the direction and then continue tightening or loosening the fastener.
Auto Repair Wrenches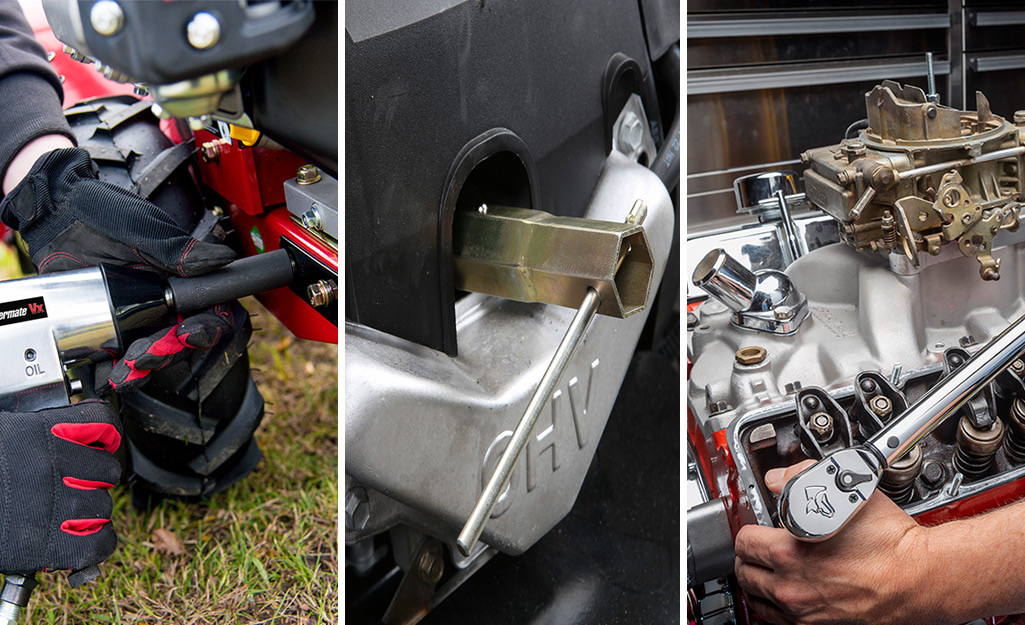 If you work on cars, there are several different wrenches you'll need. Each one is suited to a different aspect of auto repair.
Tip: Strap wrenches can also be used in plumbing repair or open jars. They're good for any task that needs a larger or broader grip point.
Bike Repair Wrenches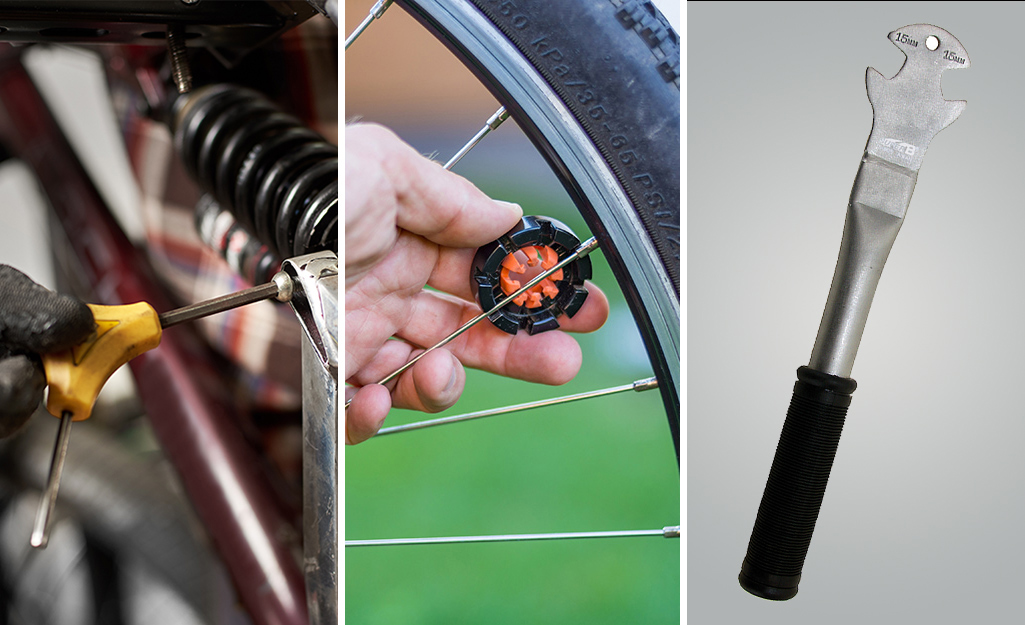 There are several wrenches specially designed for working on bikes.
The dog bone wrench is a double-ended box wrench with a different socket size on each end. The dog bone wrench is designed to fit into tight spaces, making it ideal for the intricate nature of bike repair. 
A spoke wrench is usually a small, disc-shaped wrench with a slotted end that fits around the spoke itself. It has an open end that turns the spoke nut. They're used to adjust the tension of the spokes. 
The pedal wrench is a dual-sided wrench with a U-shaped indentation in each side. It is used to repair a bike's pedals.
A cone wrench is a double-ended, open-end wrench. It's very thin and flat. It is extremely useful for turning bolts or fittings with little to no clearance. Cone wrenches can also be used to adjust leveling nuts on large appliances such as washers or refrigerators.
Plumbing Wrenches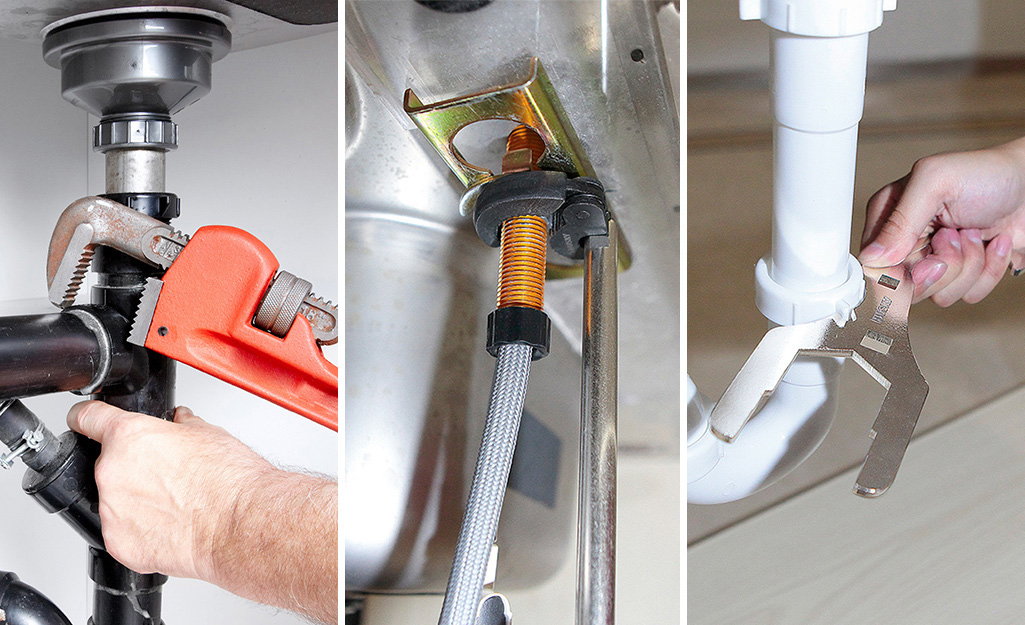 Plumbing requires different types of wrenches for different fixtures.
A pipe wrench is used for turning metal pipes and fittings. It has an open end with an adjustable jaw that fits pipes of various diameters, saving space in your toolbox.
A basin wrench has a long, thin handle affixed to a pair of asymmetrical jaws joined by a pin. The wrench is designed to reach fittings in very recessed areas that you wouldn't be able to reach with a standard pipe wrench.
A garbage disposal wrench has a long shaft and a wide, flat head that pivots easily. It's mainly used to remove the nuts on a garbage disposal. It can also be used to fix a cutter plate jam.
Other Specialty Wrenches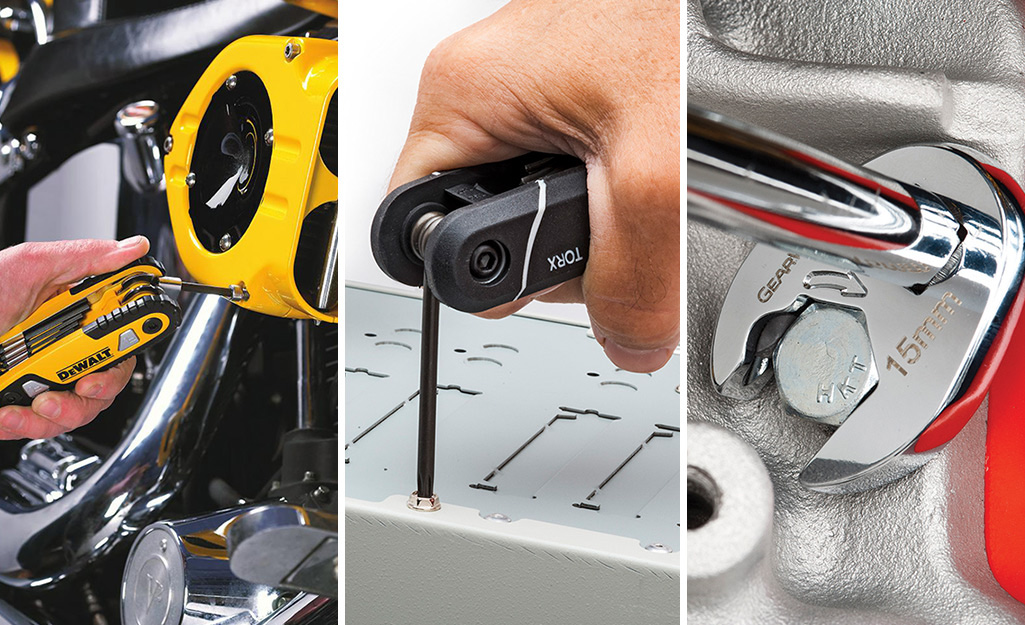 A hex key wrench or Allen wrench has a hexagonal shaped body. The metal shaft may end in an L-shape or T-shape that serves as a handle. This makes it easier to turn. Hex wrenches often come in a set with several different sizes. Both standard and metric wrench sizes are available.
A torx key wrench is designed to fit a specific star-shaped depression. It features an L-shaped handle for an easy grip and easy turning. These wrenches usually come in sets featuring varying sizes. 
A crowfoot wrench has a head with a single open end and no handle. The crowfoot wrench head attaches to a torque handle. It is designed to fit at the side of the fastener rather than over the top. This allows the wrench to operate as a socket wrench in tight spots.
Tips for Using a Wrench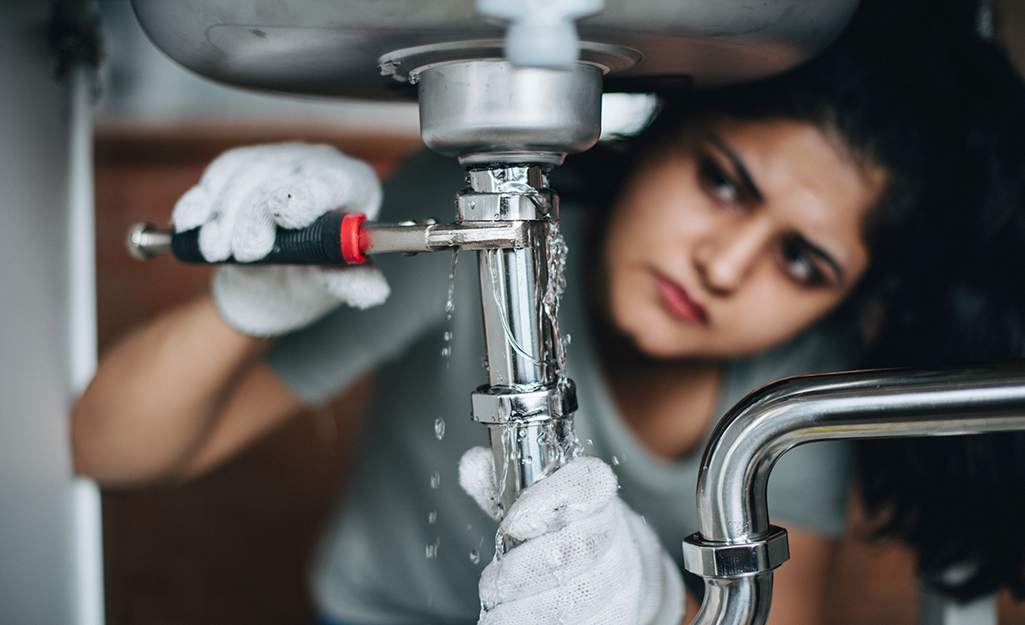 As with any tool, it's important to use it properly. This will help reduce the chance of injury to yourself or damage to a part.
Wear gloves and safety glasses when using wrenches or other tools. 
Always keep wrenches in good condition. Clean and dry your wrenches before returning them to the tool box after use, and replace any that are damaged or broken. 
Select the correct wrench for the type of job you intend to do. 
When using a wrench, only apply a small amount of pressure at first. Once the fastener begins to loosen, you can apply greater force. 
When using an adjustable wrench, improve your leverage by positioning the tool so that you are turning the fastener toward your body.
Wrenches are handy tools with a variety of styles for different uses. It's always a good idea to have the more common types of wrenches in the house. And if you do more specialty work, wrenches for plumbing, bike and auto repair are also useful to have around. Consider the types of jobs you often do. Get the wrenches best suited for the tasks. Need a new set of wrenches, or any other tool? Home Depot delivers online orders when and where you need them.
Explore More on homedepot.com