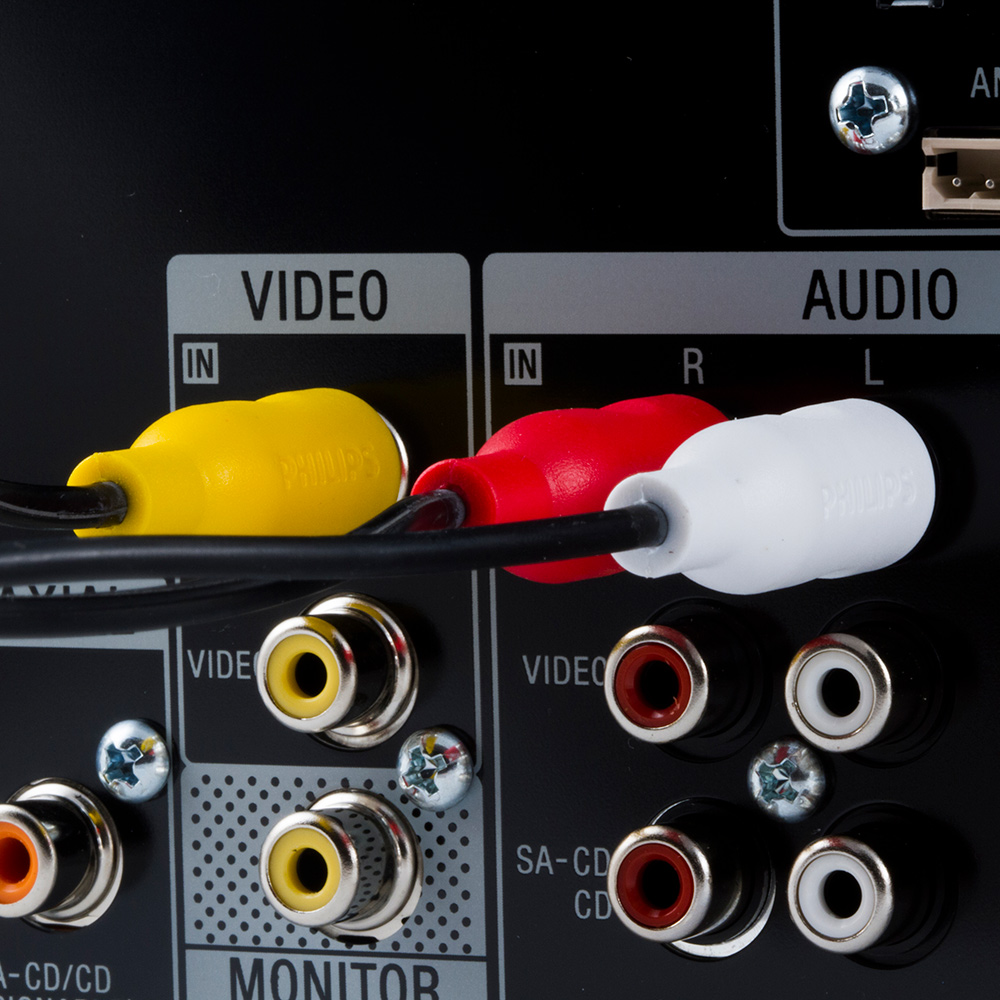 Even the best television won't provide a crystal-clear, sharp picture if you use the wrong cables to connect it to your source. Whether you're hooking up a satellite dish, cable box, DVD or Blu-Ray player, video game system or another electronic, the quality of the cable matters—and so does using the right cable. Read on to learn about the various types of video cables available, and learn some key terms to make it easy to find the best ones for your needs.
Video System and Cable Basics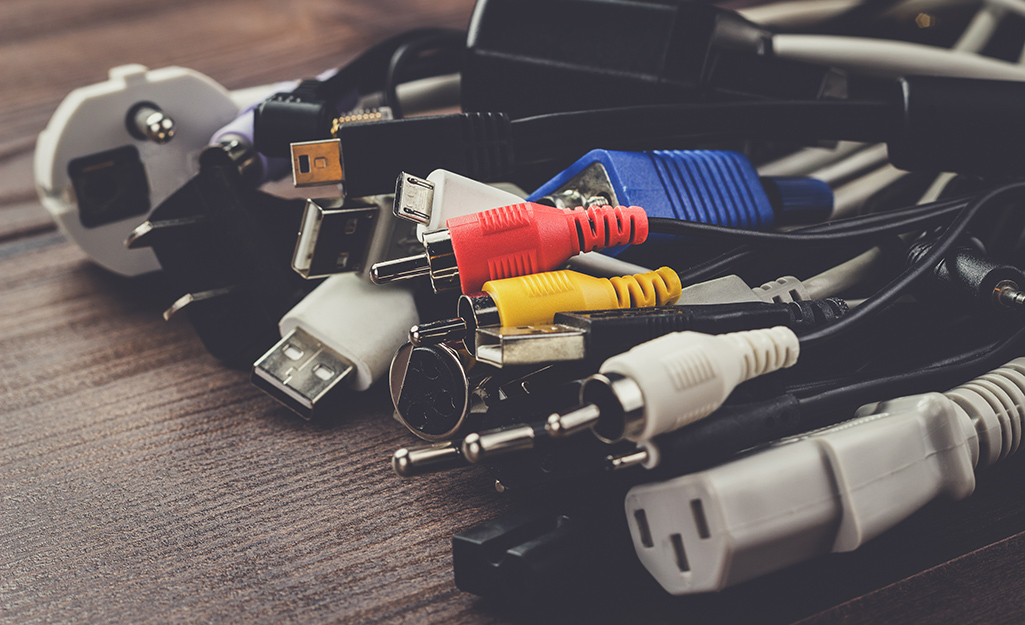 The mechanism that allows your television to show a picture and produce sound is a signal—an electromagnetic or electrical current that holds data. All video systems have three key components. There is a TV, a source that generates the signal, and a video cable that connects all the components.
Video cables have various features and benefits but typically have the same key parts:
Outer jackets cover or sheath that protects the inner wires.
Connectors are prongs or inputs on the ends that plug into jacks on both the source and the TV. Gold-plated connectors boost signal conduction to improve performance.
Conductors are the wires that carry the signals. Oxygen-free copper conductors are generally the highest quality options.
Shielding surrounds the wires to cut down on interference that reduces video quality. Cables with more layers of shielding typically provide the best results.
Analog vs. Digital Video Cables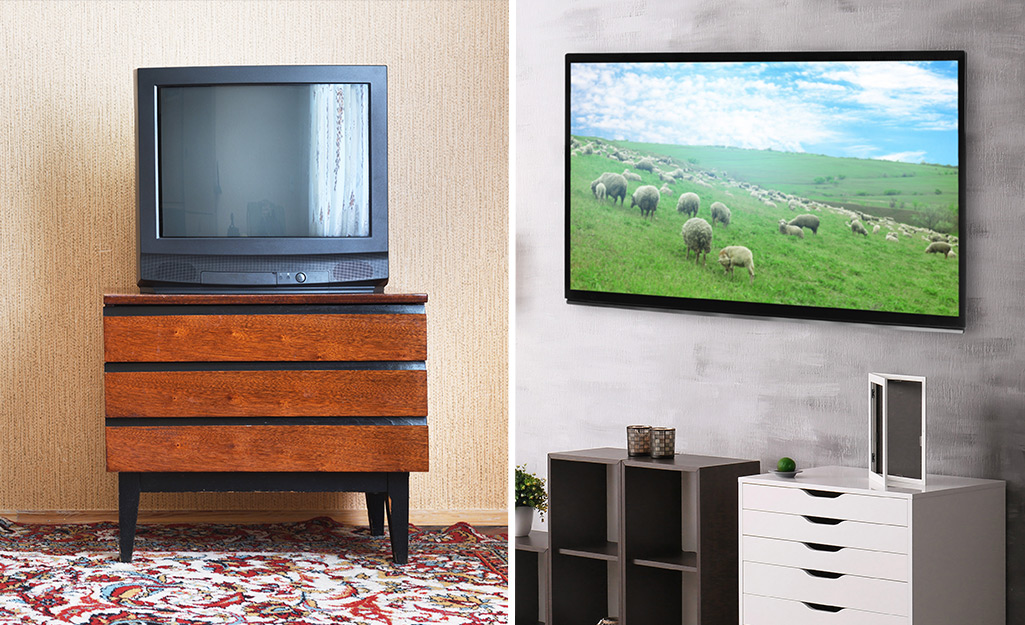 Video signals fall into one of two main categories: analog and digital.
Analog devices output video and audio in complete frames that your television continuously interprets to produce a picture or sound. Data loss often occurs as the analog signal travels through the wires, resulting in lower picture and sound quality. Analog is often referred to as NTSC, short for National Television Standards Committee.
Digital devices put out a series of 0s and 1s to represent the color and brightness of each frame of video. Your television doesn't have to interpret the signal. Rather, it uses the code to display the image, resulting in overall higher picture quality. Digital television signals are abbreviated as DTV.
Tip: Analog televisions can receive DTV signals if you use a converter box control. These boxes typically come with the cables you need to connect to your system.
Cables & Picture Quality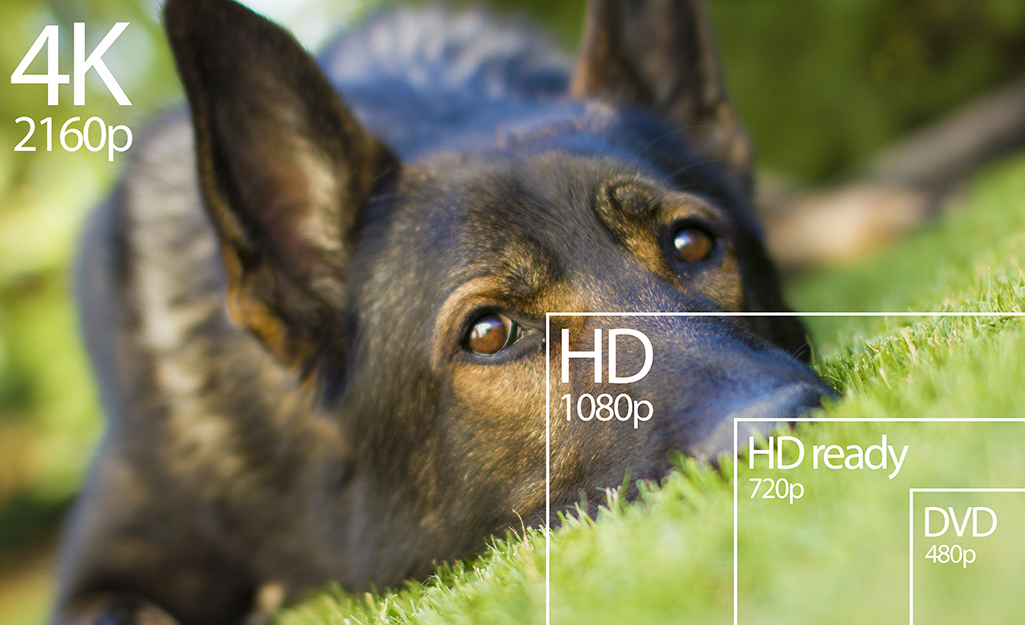 Picture quality depends on resolution and scanning methods. When used to describe televisions, resolution refers to the number of pixels that make up the picture. A pixel is a tiny dot that forms one minuscule fraction of an image. More pixels mean a crisper, more lifelike picture. Higher-resolution televisions have the best picture quality.
Video systems use one of two scanning methods to turn the lines of pixels into an image on your screen. The two methods are:
Interlaced scanning: Lines are numbered, and the device scans the odds and then the evens. This allows the picture to display 30 full frames of 60 interlaced fields. If you see "i-" in a resolution, the device uses interlaced scanning.
Progressive scanning: All lines are scanned at once, giving you a clearer picture with 60 full frames of video per second. If you see "p-" in a resolution, the device uses progressive scanning.
Some of the resolutions associated with common home video electronics include:
240i is the lowest resolution signal used by VCRs.
480i is the standard resolution used by analog televisions and non-progressive DVD players.
480p is the resolution for standard digital TVs and progressive-scan DVD players.
720i is for high-definition televisions (HDTVs) that use interlaced scanning.
720p is for HDTVs that use progressive scanning and some Blu-Ray players.
1080p is for full high-definition TVs, many computer monitors, projectors and Blu-Ray players.
2160p is for 4K digital cinema televisions.
4320p is for 8K televisions.
Tip: Most cables are optimized for specific signals. Check the television's manufacturer's specs to ensure that the cable works with its resolution and source scanning type.
Coaxial RF Cables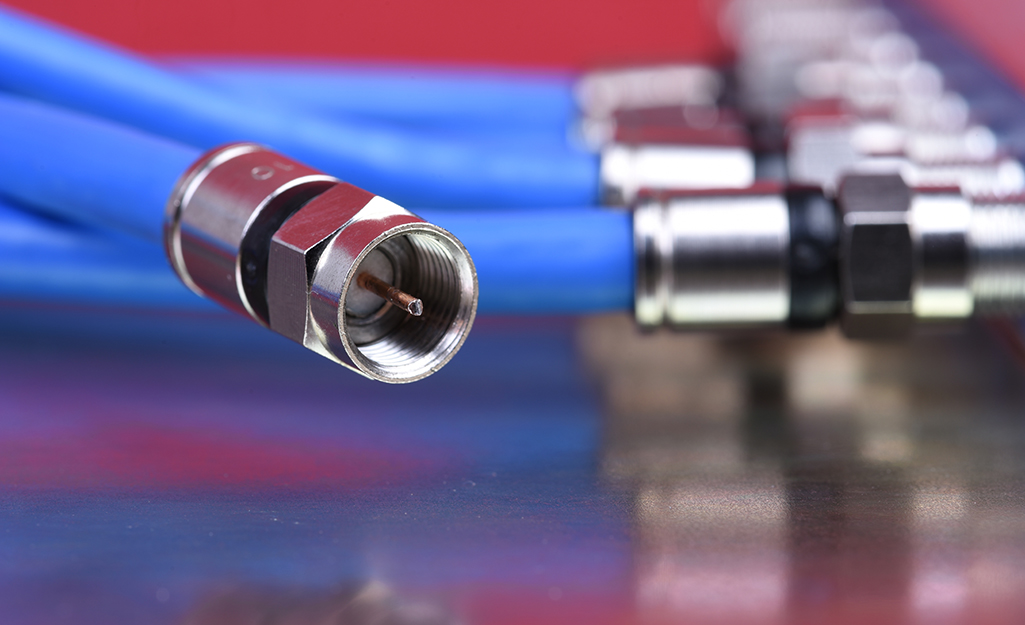 Coaxial RF are for analog signals. They:
Carry up to 350i, a lower signal rating than standard analog TVs.
Typically have screw-on connectors.
Usually result in a fuzzy picture, even on analog TVs.
Composite Cables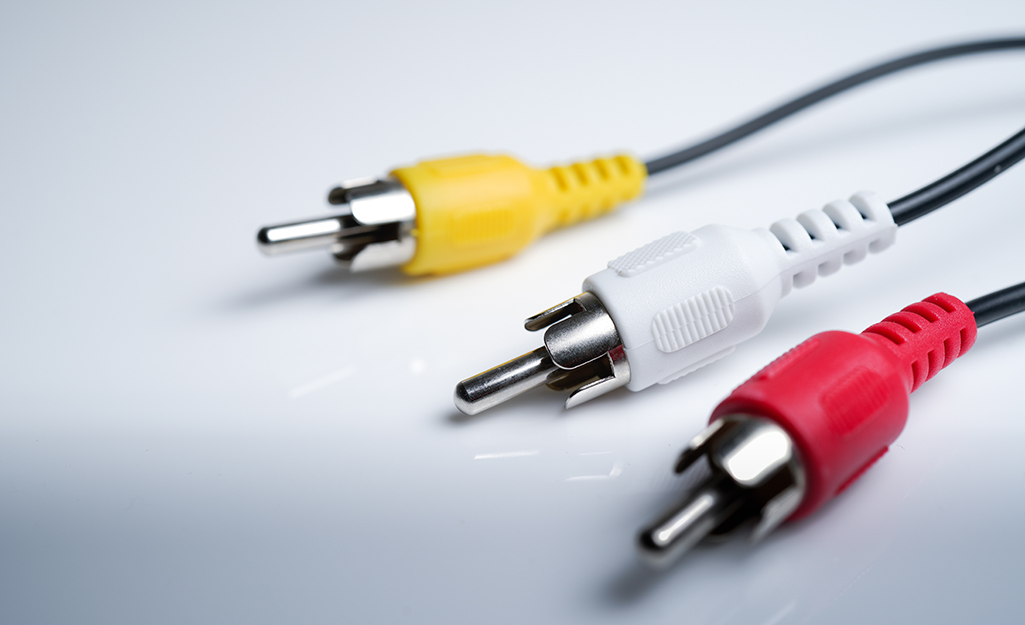 Composite cables are also for analog signals. They:
Carry up to 480i.
Typically have three single-pin connectors in yellow, red and white colors.
Work well with analog televisions.
Can have poor picture quality for high-definition signals.
S-Video Cables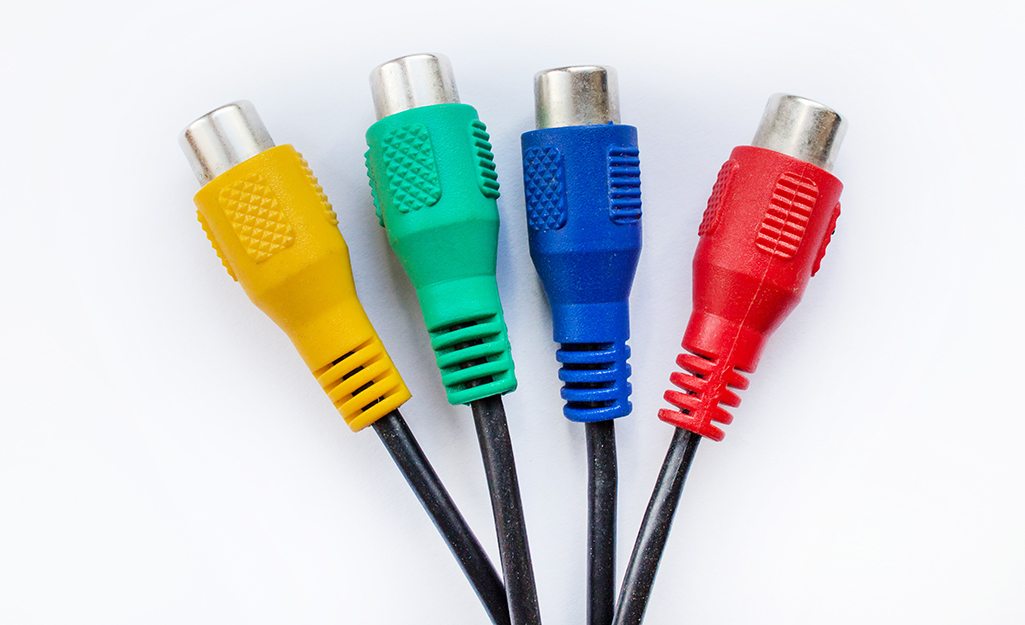 S-video cables are for analog signals. Many vintage video game systems use S-video and composite cables. Newer TVs may not have the right connectors for them. This makes a composite-to-HDMI or video-to-HDMI adapter necessary. S-video cables:
Carry up to 480i.
Typically have three single-pin connectors in yellow, red and white colors.
Work well with analog televisions.
Transmit brightness and color information separately for improved picture quality.
Component Cables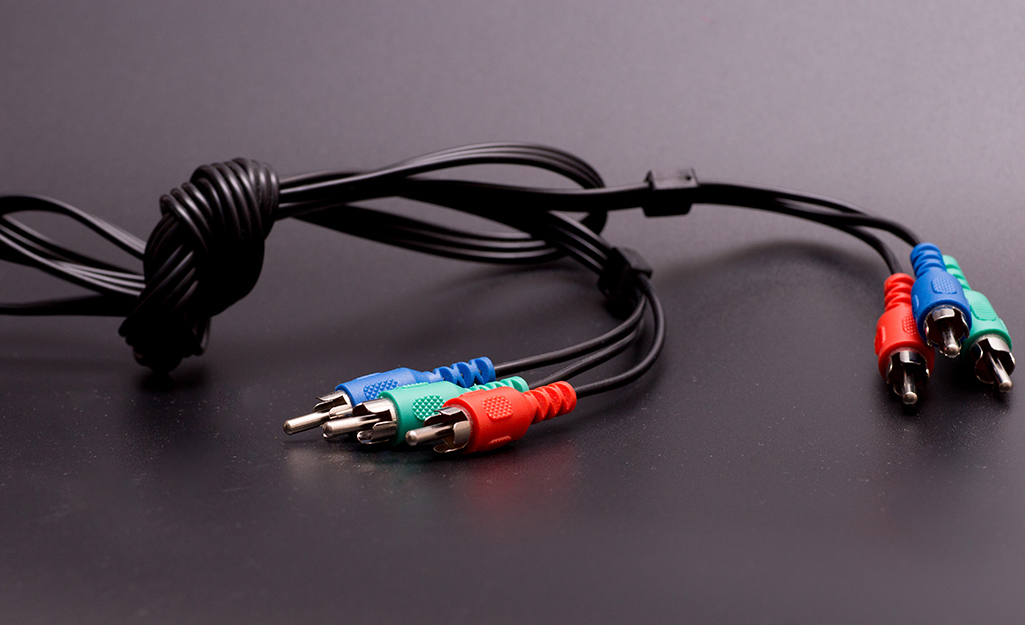 Component cables are for analog signals. They:
Carry up to 1080p.
Typically have three single-pin connectors in red, blue and green colors.
Work well for connecting DVD players and VCRs to HDTVs.
Offer the best picture quality among analog cables.
HDMI Cables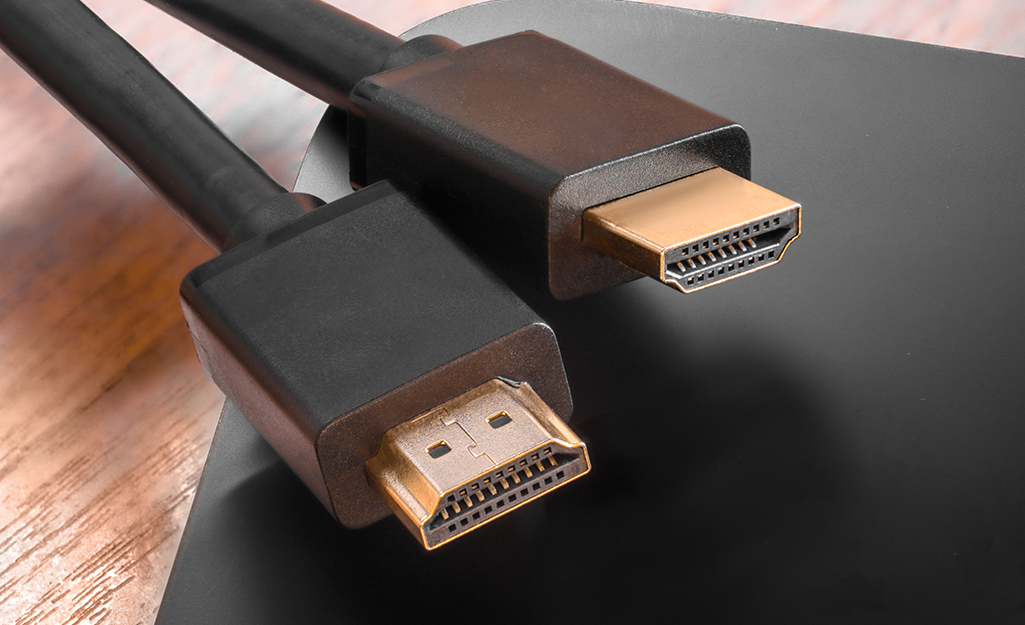 HDMI cables are the most commonly used cable for HDTVs. They carry video signals of at least 1080p or more. HDMI cables have one 19-pin connector on each end.
DVI Cables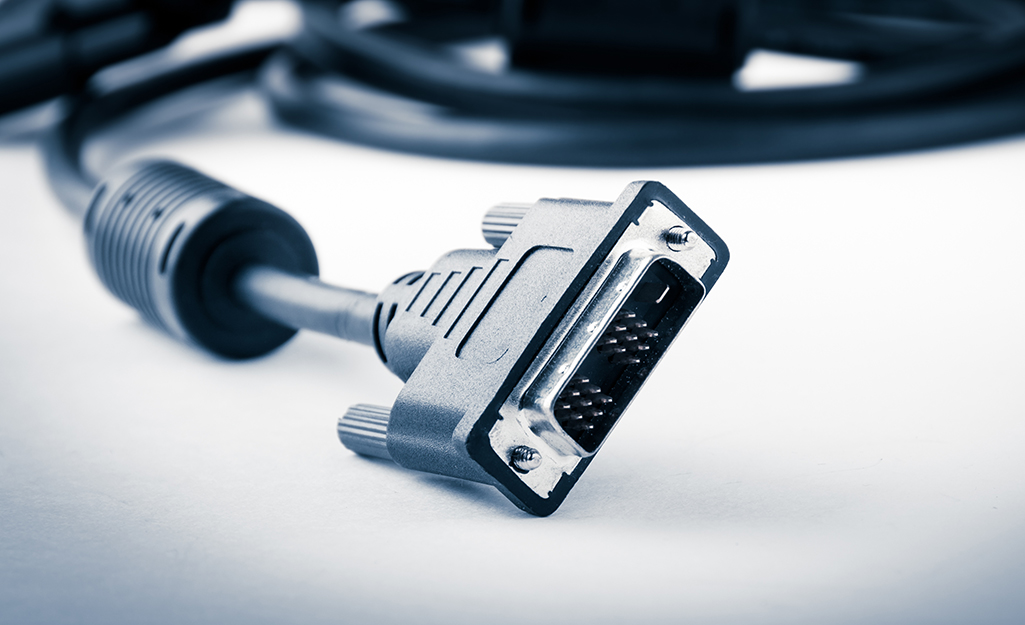 Usually carry video signals of up to 1020p.
Have one 18-pin connector on each end.
Do not transmit sound.
Work best for turning a television into a secondary computer monitor.
Firewire Cables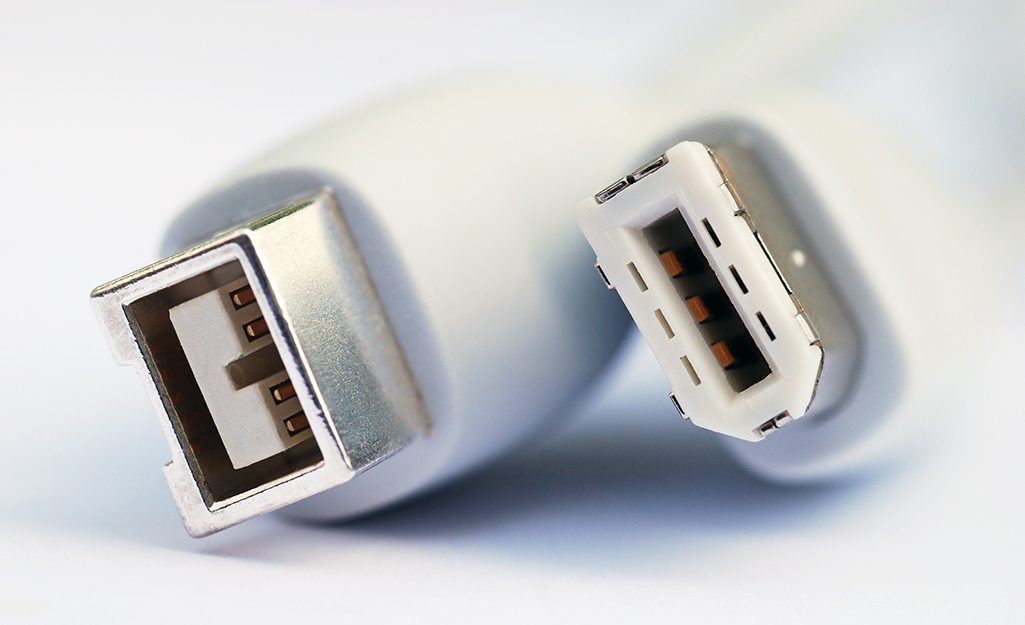 FireWire cables:
Transmit large amounts of data.
Usually have single nine-pin connectors.
Also called iLink and IEEE 1394.
Connect older-model digital cameras and camcorders to HDTVs.
Have been phased out by most manufacturers.
Video cables can be analog or digital. Some have audio capapbility as well. With so many types of video cables to choose from, it's a good idea to refer to the specs of your television or the other components of your home theater system. The specs tell you the types of cables that will make your electronics perform their best. When you're ready to shop for analog or digital video cables, use The Home Depot Mobile App to locate products and check inventory. We'll take you to the exact aisle and bay.
Explore More on homedepot.com