The home security industry in general is expanding rapidly. One of the largest growth areas is in DIY home security. People are much more interested in taking personal and home protection into their own hands. 
With wireless security camera systems, motion sensors and video doorbells widely available, DIY home security is becoming just as easy to establish and maintain as the same service provided by a professional company. Read this guide to learn more about how to install your own wireless security system and some of the best products for DIY home monitoring. 
Home Security Planning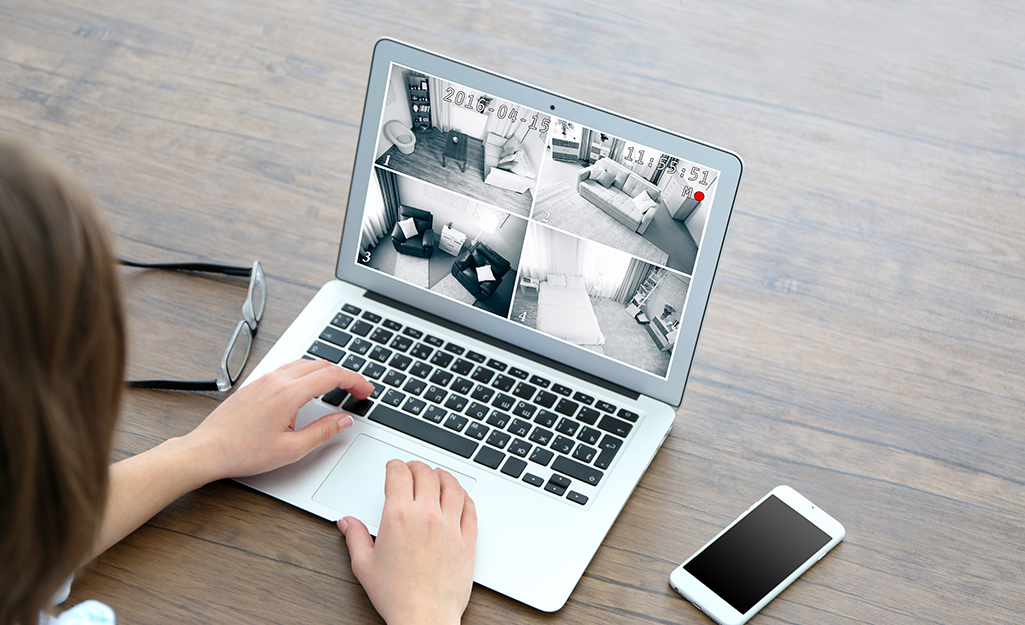 A DIY home security solution requires careful planning. You must figure out all the elements you need to put together a home security system you won't quickly outgrow.
Decide how much security you really need. Entry doors and ground floor windows naturally need the greatest security, as well as bedroom windows on higher floors. Outbuildings may need more or less security depending on what is stored there. If your shed or garage contains nothing of real value, then secure it with a simple lock.
Think strategically about control panels. They have to be easily accessible in case anyone inside needs to activate them in an emergency situation. They should not be easily seen from outside the home to prevent a potential intruder from seeing them operated.
When possible, choose a wireless security system. Ease of installation makes it a winner if you are planning on a DIY home monitoring system. In addition, wireless systems are more tamper-resistant than a wired system.
Check the lighting of your home's exterior. Be sure all entry areas and windows are well lit, and that lit areas overlap sufficiently so you can see the entire exterior clearly at night from all the windows.
Attach sensors to windows and doors. They will notify you of an intrusion as soon as the circuit is broken. Also, add motion sensors to outdoor lighting. They deter potential intruders by increasing the chances of being seen. They also eliminate the element of surprise by notifying the home's occupants.
Don't forget to install sufficient smoke, radon and carbon monoxide alarms. Protecting your family against internal hazards is just as important as protecting them from the dangers outside.
Use a UPS (uninterruptible power supply) to plug in your security components. This will ensure the system stays up during a power outage.
DIY Home Security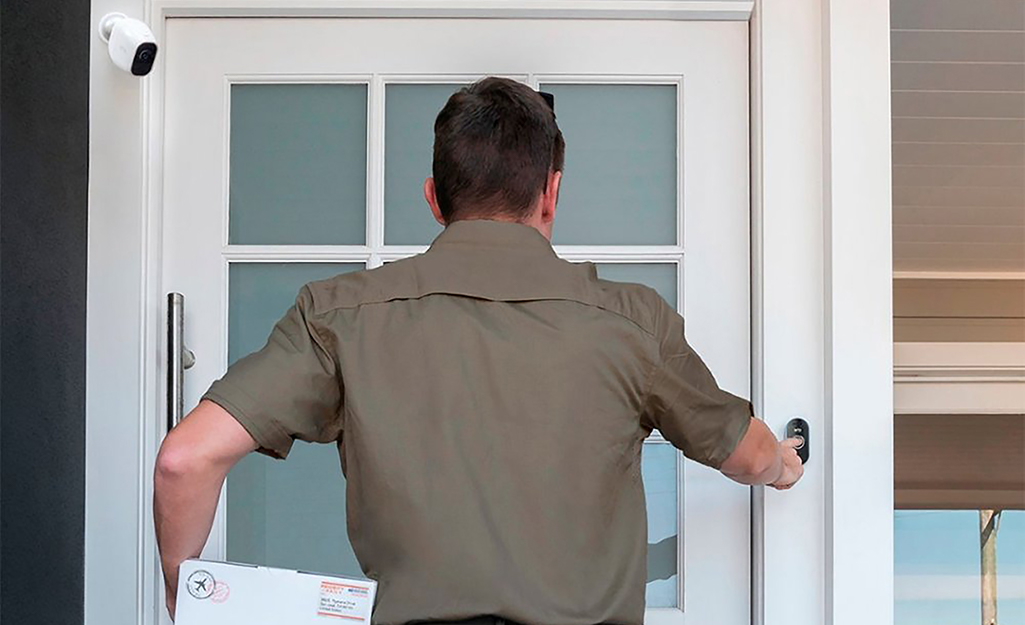 DIY home monitoring systems fall into two basic categories. You may opt for a self-installed security system that you will monitor yourself, or you can install your own security system, but sign up for a monitoring service that doesn't require a contract (usually just a monthly fee).
If you opt not to go with a service, it's even more important that you choose a self-monitoring home security system with the right features to help you secure your home.
Functionality: The system should have excellent remote use features, including being able to turn the system on and off and customize the settings. There should also be separate modes for home, away, sleep and vacation, and these should also be able to be controlled remotely, preferably from your smart device.
Communication: At a minimum, the system must offer texts or push notifications, as well as the ability to call you if the system is forced or the home is breached. You should also be able to set up instant notifications to designated contacts, and be able to communicate with multiple devices at the same time.
Expanded Capability: A great system will integrate with other smart devices in the home and should offer the ability to create cause and effect rules within the system. Turning on lights at certain times, the air conditioner when the temperature climbs or the security camera when the motion sensor is triggered offers a web of greater protection around the home.
Integrating a camera will also be important; visual verification along with an alert allows you to see the nature of the threat, which is of particular importance with self-monitoring. You don't want to dispatch the police to your home when the only problem is that the neighbor's husky decided to dig up a rosebush while you were at the office. 
DIY Security Cameras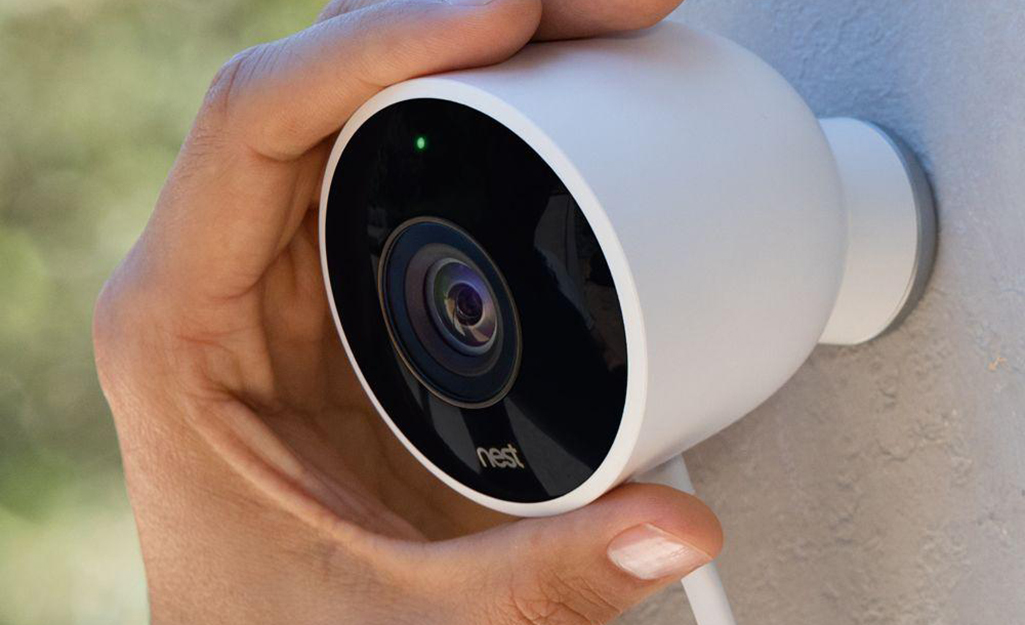 When choosing a DIY wireless security camera, wireless cameras make a lot of sense, since they are easy to install. However, there are some other distinguishing features that you should carefully consider.
PPower Source: A camera powered by a plug-in adapter is limited in its placement, since an outlet always has to be within reach. However, a battery-powered camera, whether rechargeable or with a replaceable battery, is more mobile, but can also run out of power if not attended to regularly.
CConnectivity: Most cameras run on a Wi-Fi signal, which means the camera has to stay within range of the broadcast device. There are cameras that can run on Wi-Fi or cellular, but these are currently limited to a few brands and are more expensive.
DDesign: Camera design is important to be able to make fine adjustments to its position. A camera with a built-in stand or a magnetic backing have the ability to be positioned to their best advantage. A wide field of view lets you keep tabs on a greater area indoors and out. In addition, a camera with an unobtrusive profile makes it easy for the device to blend in and go unnoticed.
VVideo Quality: Many cameras record in 720p or 1080p, which produces a sharp, high-definition picture. However, this eats up much more bandwidth and can drain batteries more quickly. Look for a camera that can auto-adjust picture quality based on Wi-Fi speeds.
If you are serious about a DIY home surveillance system, consider purchasing a kit. These are often the least expensive way to get quality equipment with multiple cameras and a recording device that will all work together with a minimum of fuss.
DIY Alarm Systems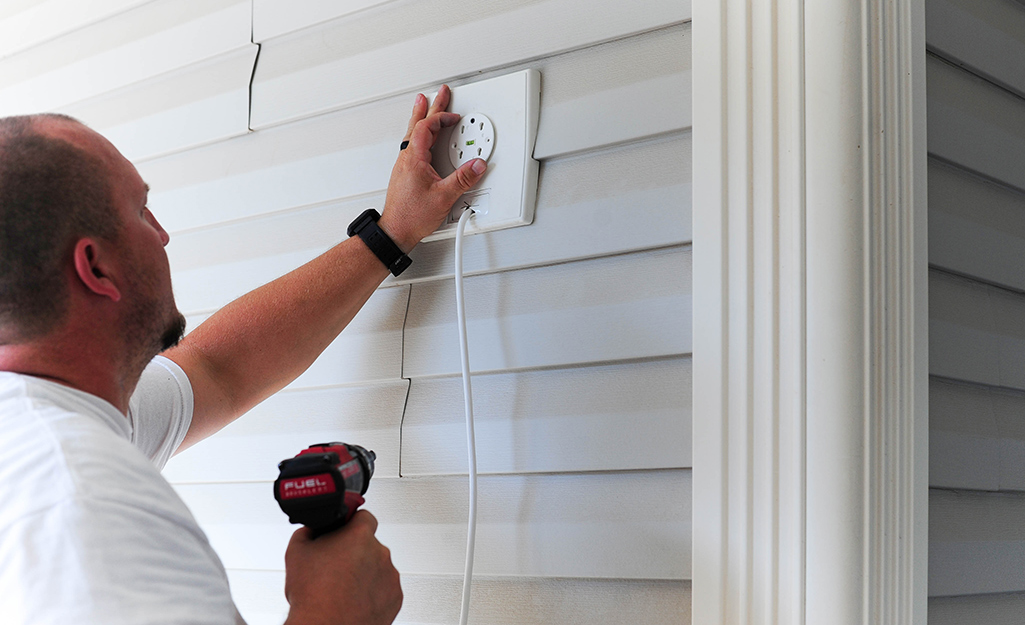 A DIY alarm system might seem daunting, but most of them are fairly simple to install, with kits including detailed instructions, online installation videos and some companies offering live chat or phone support during installation if you run into problems.
A wireless package is the most efficient when it comes to installation. Hard-wired alarms have some advantages, but require drilling and sometimes running cable. In addition, unlike a wireless home alarm, if you move, the system has to stay put, requiring you to go through the process again in your next home.
At minimum, you need a package with motion sensors, door and window sensors and a control box. Look for a model that allows you to cover multiple zones and control different settings for home, away and sleep. A remote control for the system is also a good feature to make it even easier to arm and disarm, even if you are running out the door. It is also important for the system to be able to send alerts if there is a breach. The alarm noise itself may frighten away a less determined intruder, but if you have opted to supervise your own security, you'll need to call the police yourself, and the sooner the better.
Make sure that your alarm system can be integrated with your security camera system. If possible, you may want to purchase them all from the same brand.
Homes without security systems are three times more likely to be burglarized than homes with security systems. The research is so conclusive that many insurance companies even offer savings on homeowners' insurance when you invest in home security.
Ready to make your home more secure? The Home Depot delivers online orders when and where you need them.
Explore More on homedepot.com