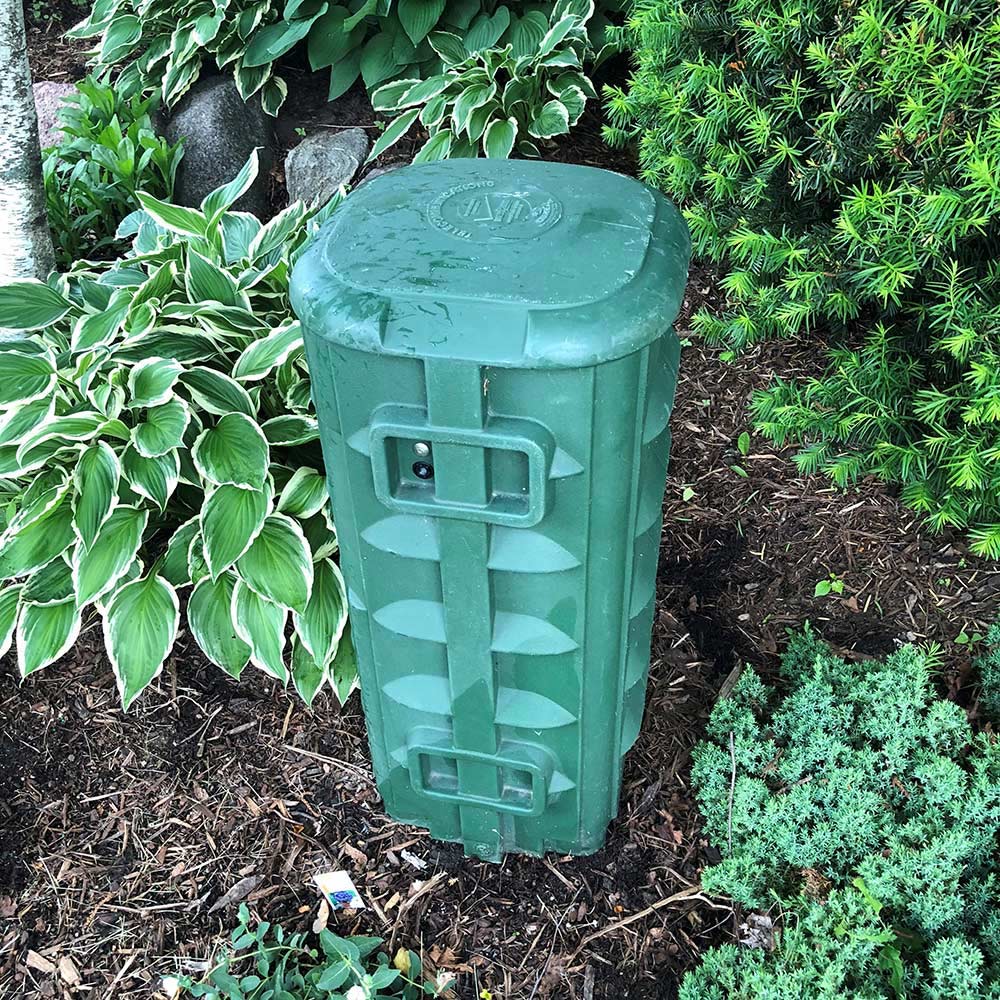 A well pump provides water from nearby underground sources to your home. Because wells range in size depending on the amount of available water, different types of well pumps are designed for different situations. The best well pumps for your home depend on factors like the depth of the water of your well and the diameter of the well casing. 
This guide explains how well pumps work, the types of well pumps available and how to find the best well pump for your well. 
How Do Well Pumps Work?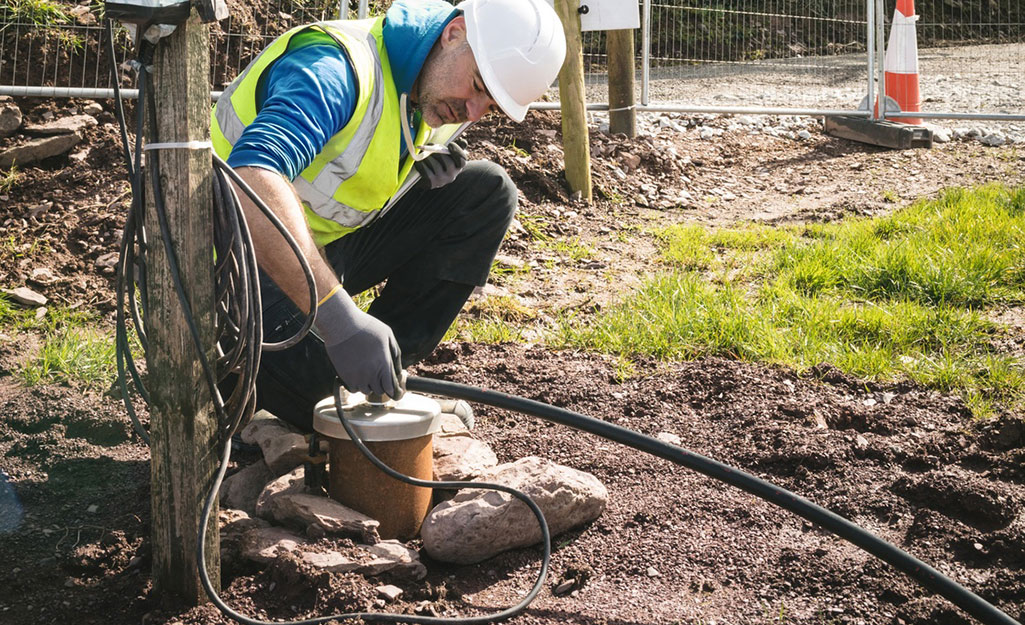 Until you have to replace or install a new well pump, it may not occur to you to ask, "how do well pumps work?" In general, well pumps are part of a pressure tank system that sends water from the underground reservoir into the plumbing in your home. They maintain your water pressure and keep air and water separated in your plumbing system.  
There are two main water well pump types: jet pumps and submersible pumps. Each type works in slightly different ways.  
Jet well pumps are located above ground and pull water up to the surface using an electric motor and a suction pipe. Jet pumps are older technology that have a lot in common with manual well pumps. The water they move is stored in the plumbing system. 
Submersible well pumps are located below ground and fully submerged in the water reservoir. These pumps use pressurized water to push water to the surface, rather than using suction. They move water into an above ground well pressure tank that is connected to the plumbing system. 
Tip: A maintained well pump will typically last for anywhere from 8 to 15 years. 
Types of Well Pumps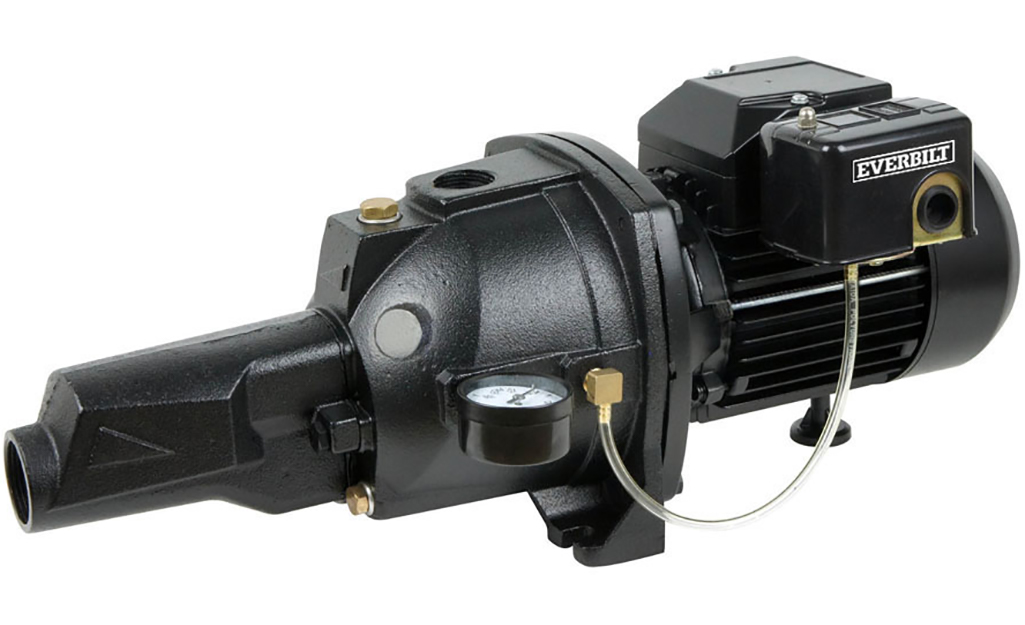 To determine whether you need a jet pump or a submersible pump, you need to find out the depth of your well. Jet pumps are designed for shallow wells, while submersible pumps are designed for deep wells.
Less conventional types of well pumps include manual well pumps and air powered well pumps. 
Air powered well pumps can pump very dirty water, allowing you to pump silt out of the well before installing a submersible or jet pump. 
Submersible and jet pumps can be solar powered. A solar powered pump system can be a good option for remote locations away from your main power. They're also generally cheap and easy to maintain after the initial installation cost, since they won't need to use electricity. 
Different Types of Well Pumps
| | | |
| --- | --- | --- |
| Shallow Well Pumps | Jet Pumps | Submersible Well Pumps |
| Pump sits above ground and draws water out through one inlet pipe. | Pump sits above ground and draws water out of one pipe and pushes water through another pipe. | Pump is underground in the well casing and submersed in water. A single pipe comes up from the inside of the well into the home and connects to a pressure tank. |
Well Pump Size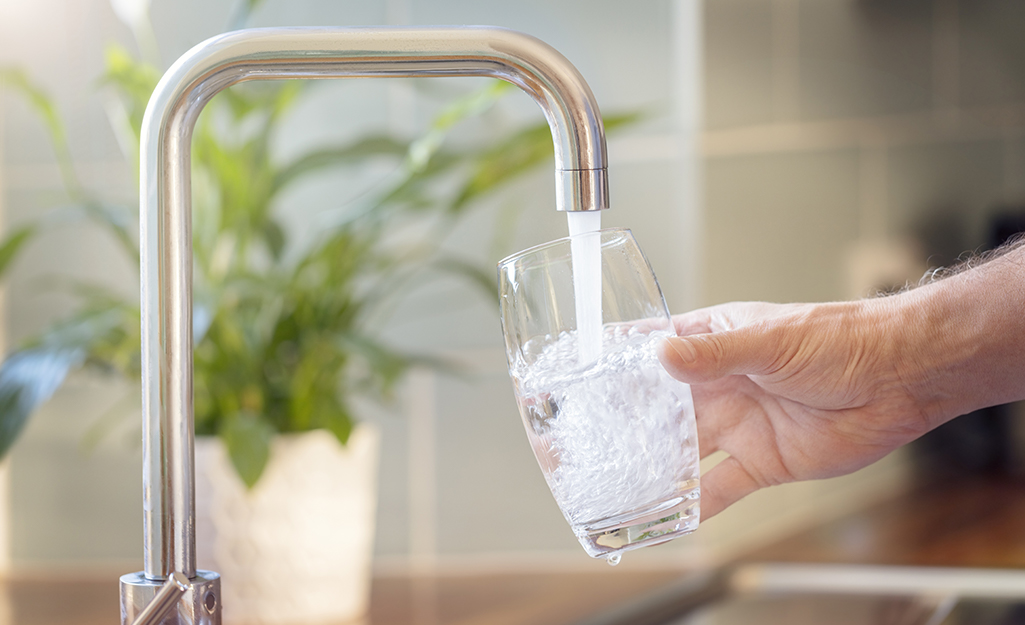 Pumps are rated in gallons per minute (GPM) and a typical three or four bedroom home requires 8 to 12 GPM.
To determine the correct size pump for your home, add one GPM for every fixture you have along your line. 
Do not buy an oversized pump as it can increase costs due to energy inefficiencies and reduce performance. 
If you are replacing a pump, choose a unit with the same horsepower. Consider increasing HP if you have added a family member or a new appliance or fixture. 
Other Components and Considerations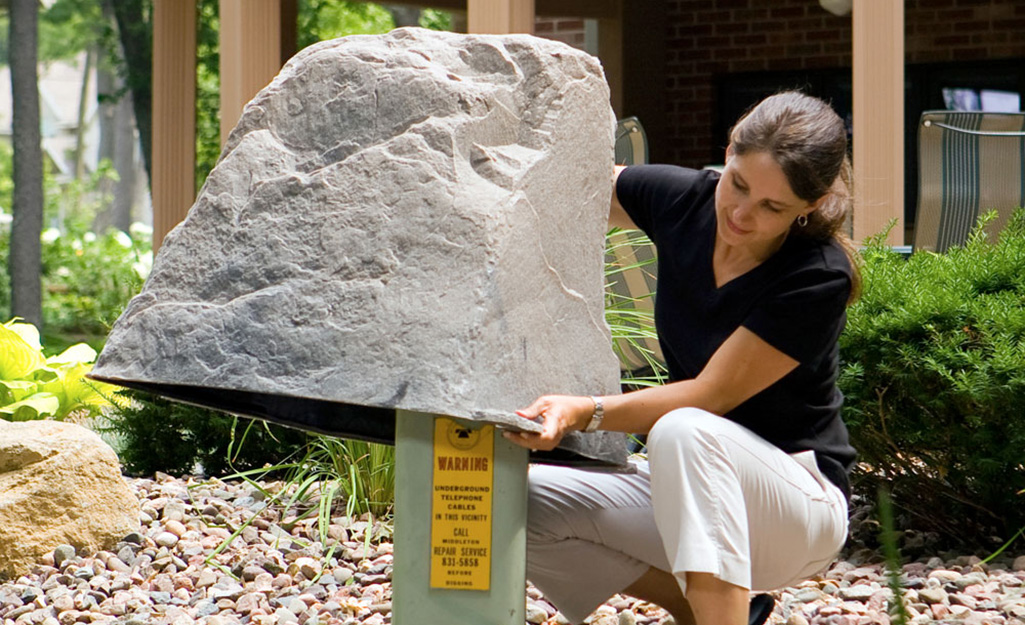 Leaks and switch settings can cause your pump to work improperly. There are a few system components to look for to help avoid problems.
If your pump starts too frequently, the pressure tank could have a leak or need recharging. 
If your pump does not shut off, check the pressure switch settings. Other causes could be the water level in the well is too low or there may be a leak in the drop line. 
If your water pressure is too low, consider pairing your well pump with a booster pump. This can be especially useful for shallow well pumps. 
Additional system components include: 
Pressure switch: Turns the water on and off. 
Pressure tank: Maintains the water pressure. 
Safety rope: Used to recover the pump for maintenance. 
Check valve: Prevents pumped water from flowing back down into the basin. 
Foot valve: Keeps water from flowing back down to the well when a deep well pump is off. 
Well pump cover: Conceals and protects above ground pumps and well casings. 
How Much is a Well Pump? 
While many well pump units are affordable, installation and replacement can be expensive. Expect to spend upwards of $1000 to replace or install a well pump. Installing deep well pumps will be more expensive than installing shallow well pumps. 
Find the best well pumps for your needs based on the depth of your well and the GPM you need for your household. Need help identifying a well pump? Find products fast with image search in The Home Depot Mobile App. Snap a picture of an item you like, and we'll show you similar products. 
Explore More on homedepot.com