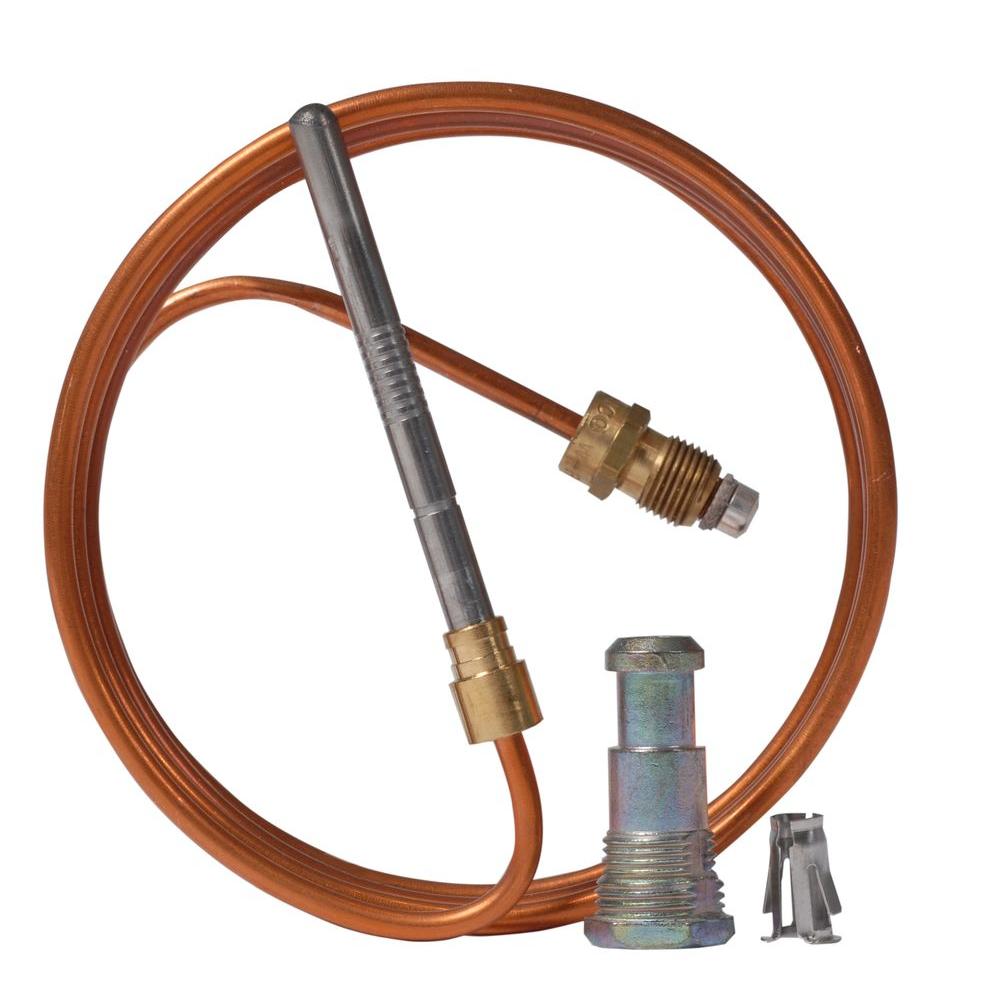 Thermocouples are devices used to measure temperature. Thermostats, exhaust systems, kilns and many digital thermometers all use thermocouples. Simple and extremely versatile, they are made of two different metals or alloys that form a circuit. An electric current is created when the contact end of the thermocouple is heated or cooled. The difference in voltage produced by the two metals determines temperature measurement.
Types of Thermocouples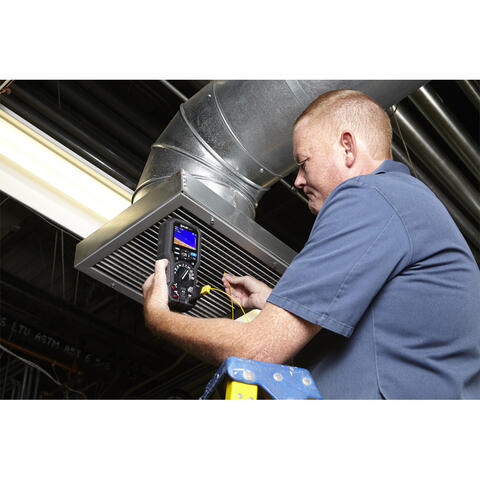 Probe, wire and infrared are the most common types of thermocouples. Most of these use base metals for wires and are denoted with a letter that corresponds with the metal type. These letters are referred to as calibrations. The most common types are J, K, T, E and N. Type K thermocouples, which uses nickel alloys, are the most popular. They are very durable and have a wide temperature range. Some types, including type J, which uses iron, are strongly magnetic and are suitable for limited applications.
Many types of thermocouples exist, and each meets demands in specific applications based on temperature range. Because of this, the wire gauge also determines the thermocouple type. Thinner materials cannot hold up to higher temperatures without being damaged. 
Higher temperature thermocouples use noble metals for wires but are less commonly available. These are types R, S, C and GB thermocouples.
To choose the right thermocouple for your needs: 
Look at the temperature tolerances, wire gauge and accuracy.
Extremely high temperature applications, like metallurgy, will demand type K thermocouples.  Typical exhaust systems will function well with type T thermocouples.
Take note of accuracy as your application demands it. Error tolerances less than 1 degree are difficult and costly to achieve, particularly at the highest temperatures.
Consider wire gauge. Thicker wires will tolerate higher temperatures longer.
How Does a Thermocouple Work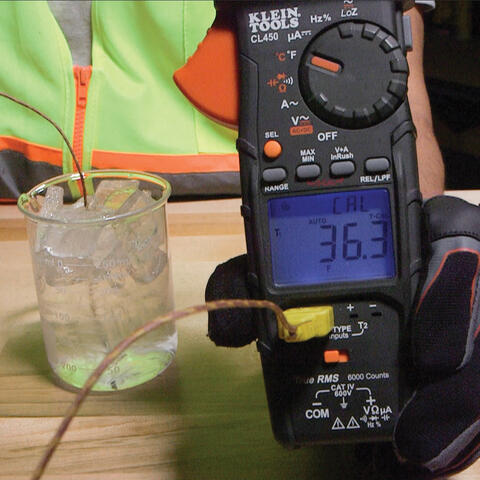 Electric charge travels through metals with heat. Highly conductive metals, like iron, are very efficient conductors. But, less conductive metals, like platinum, also exhibit this characteristic with much lower voltages. Thermocouples measure temperature by measuring the different voltages traveling through their two different types of metals.
Each metal or alloy produces different voltages under a temperature differential at known rates. Thermocouples measure this difference and correlates it with temperature.
More Tools. More Products. More Perks.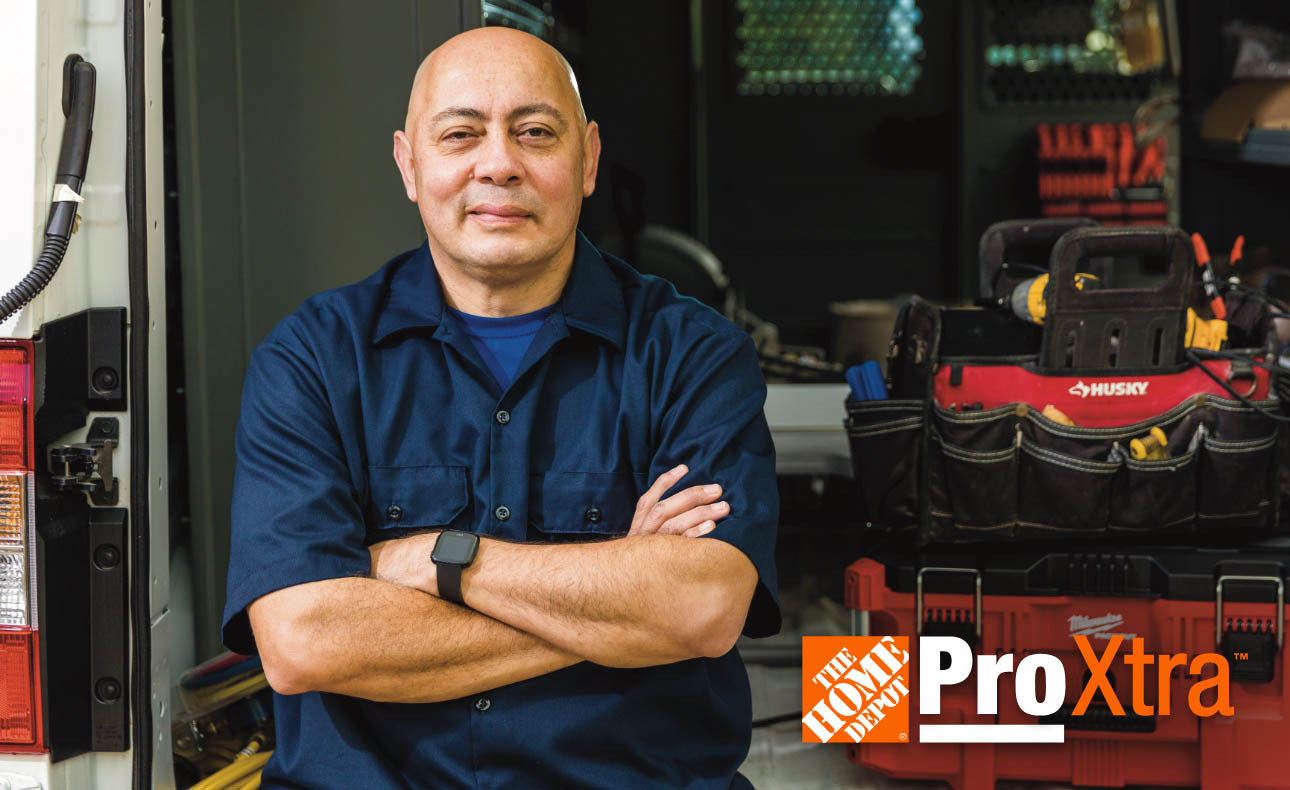 Be more competitive and boost your bottom line with Pro Xtra, The Home Depot's loyalty program built for Pros. Sign up today to access the enhanced Pro Online Experience, built with the online business tools and time-saving features Pros need. 
Thermocouples are versitle and durable temperature-measuring devices used in thermostats, exhaust systems and many digital thermometers. Learn the components and specific ways thermocouples work to choose the best option for your next job.
Do more with Pro delivery options. Just tell us when, where and how.
Explore More on homedepot.com